Zabraski's Point is one of the best spots in Death Valley National Park to see a sunset, and at only 15 minutes drive from the main Furnace Creek area of the park it is a spot that you can easily get to and enjoy. It also looks down on the end of the Golden Canyon trail and is especially notable for its massively eroded landscape that is something pictures do not do justice to. Here is all the information if you want to check it out for yourself.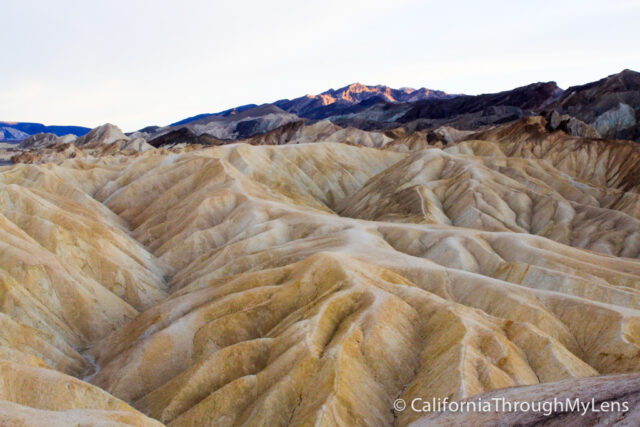 Details
.1 mile hike up a rock to the best view

Small parking lot
History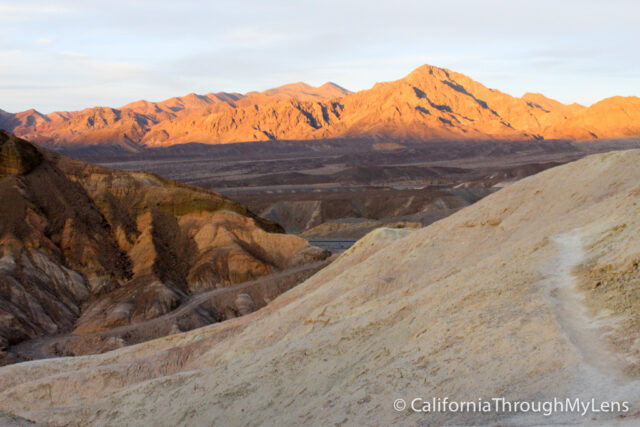 Zabriski's Point was named after Christian Zabriskie who was the general manager of the Pacific Coast Borax Company which was huge in Death Valley during the borax mining days. The view has been featured in many pop culture references as well, with the most notable being the Joshua Tree album cover for the band U2.
The Point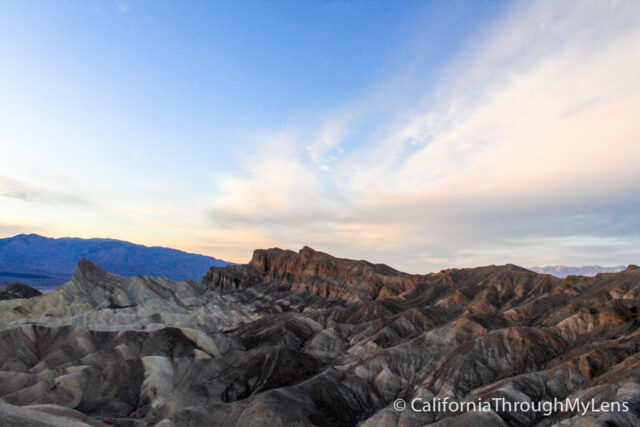 After parking in the small lot you will want to walk uphill to the overlook that was built by the Pacific Coast Borax Company. This overlook has a small wall and a few benches that you can sit and relax at while taking in the view.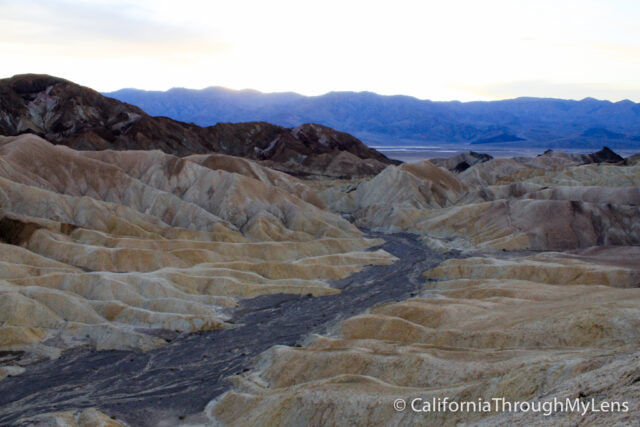 It is an extremely popular spot during sunset as the colors dance all over the unique mountains and provide a rich set of orange an red hues, because of this you most likely have a small crowd there if you choose to go at this time. It is worth it though as the area is relatively big and you can look in most directions for a good view, here are a few photos.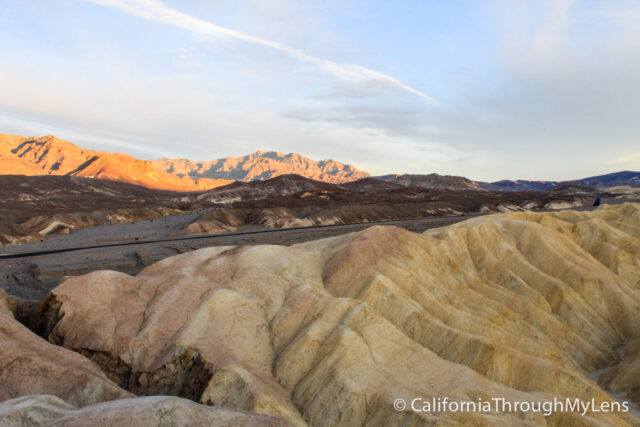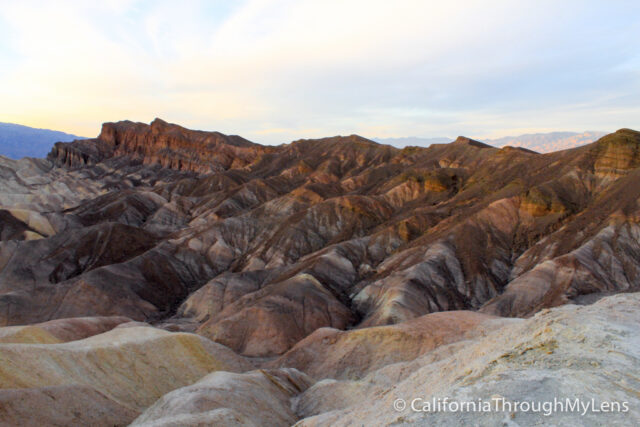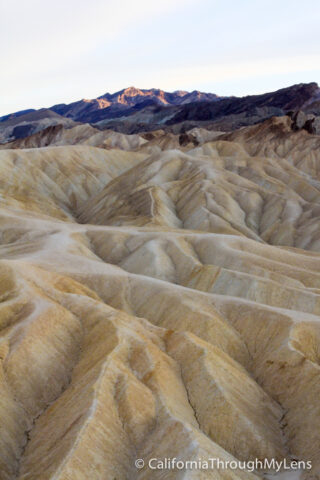 As you can see this is a fantastic spot to visit in Death Valley. It is one of the most popular viewpoints in the park as it is much easier to get to then Dante's View so many people and tour companies stop here. Be sure to check it out when you visit the park and you can find more stops I recommend here.