Cornerstone Sonoma: Gardens, Shopping and Photography in Sonoma
Before heading to Sonoma, I had no idea about the fantastic place that is Cornerstone Gardens in the south part of town. I had heard of the famous big blue chair (which is now orange), but I didn't know that it resided in such a fun garden area with restaurants, shops, and art installations to explore. Even though it is not in the historic downtown, you need to make Cornerstone Gardens a stop on your list when you visit Sonoma, here is all the information.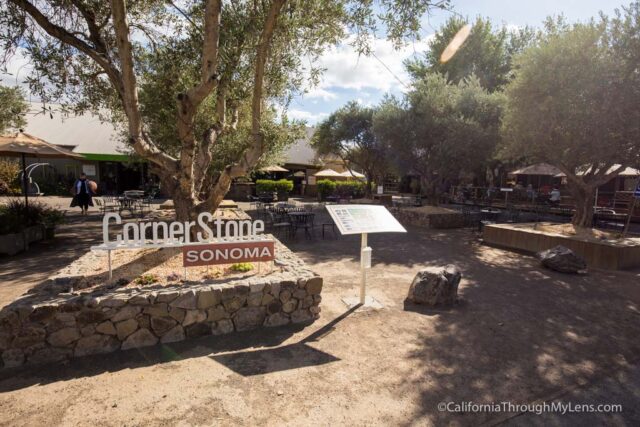 Details
Free
Hours: Every day 10 AM – 5 PM
Location: 23570 Arnold Dr, Sonoma, CA 95476
This information is from my visit in 2016
Getting There
Located on Highway 121, north of Cline Winery and right next to the Sonoma Airport, Cornerstone is right off the highway with a giant orange chair to guide you in. There is a large parking lot with a lot of spots, but it can fill up during some of the busy times like weekends and events, so be warned.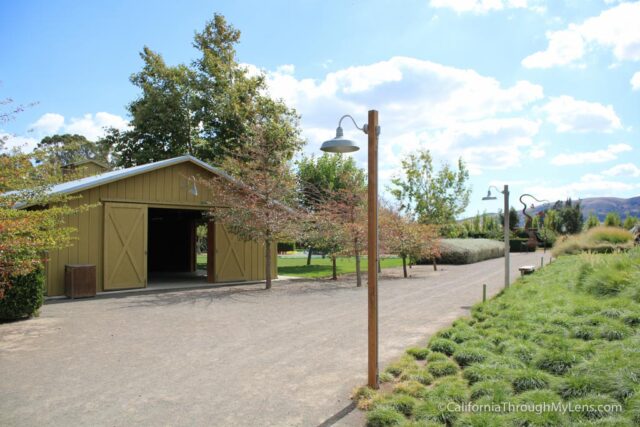 The property is large and open, with lots of areas to explore. The front area is all shops, many that my wife fell in love with. They were generally outside of our price range, but that didn't stop her from slowly pursuing all of the offerings they had.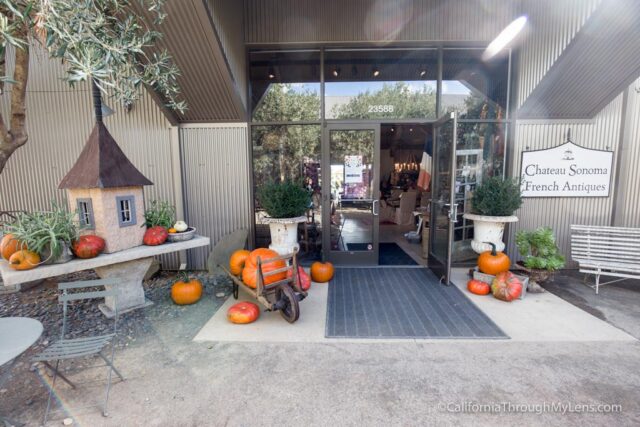 The shops do have a fun vibe with lots of unique plants, wooden chairs, and other decors of the same style.
There is an excellent restaurant right in the middle of the complex called Park 121. There are also a few wineries here for tastings as well.
The Gardens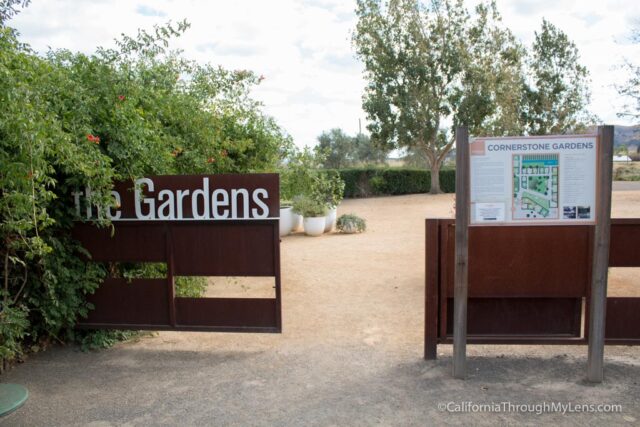 Heading out from the shops and wineries will get you to the main attraction, the gardens.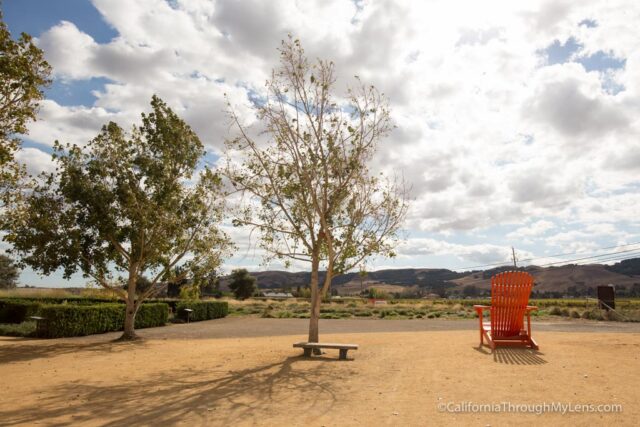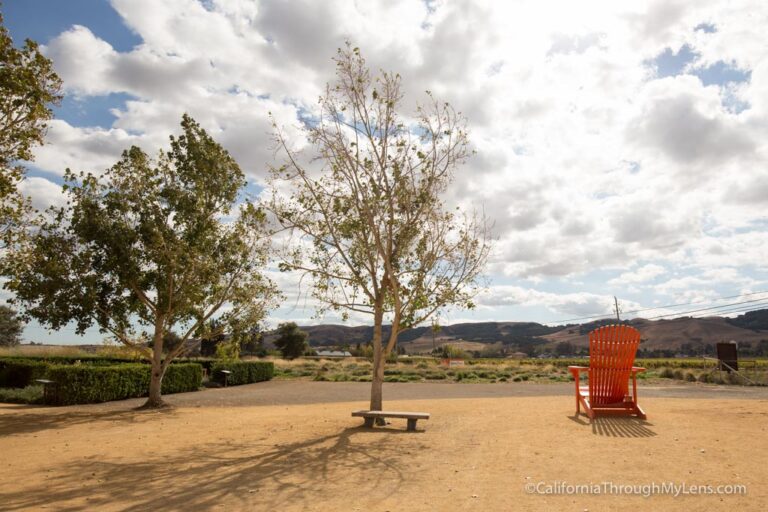 The first spot to see is the large orange chair, which is very popular on social media. It is a giant chair that you can climb on and stand/sit in for a picture that makes you look tiny. I enjoyed it more than I anticipated.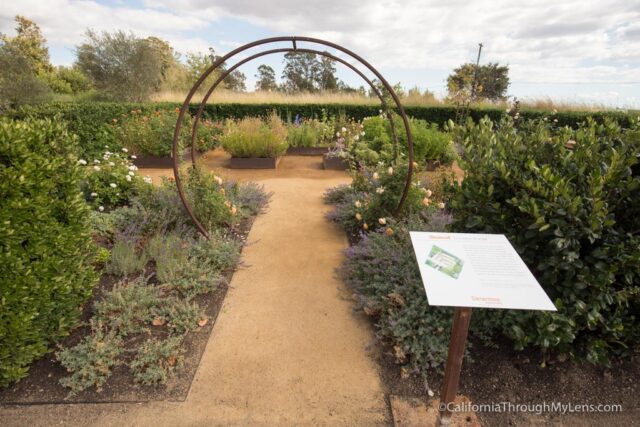 Heading on, the gardens here are all spaced out, and each one is closed in and unique from the others. I liked this style as you never knew what each garden would hold until you went in and saw it.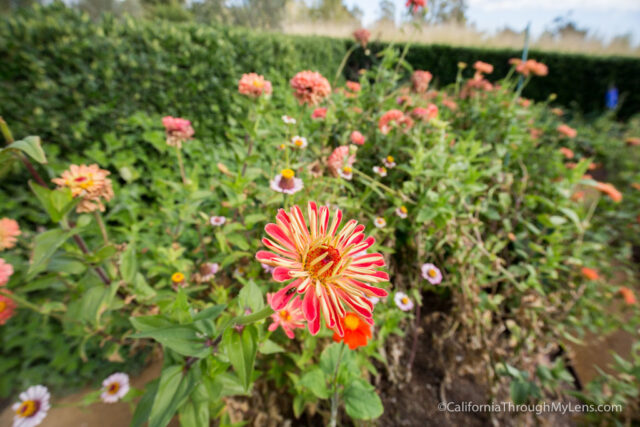 Some of the gardens are laid out with beautiful flowers, while others have attractions and art pieces to go with the manicured plants.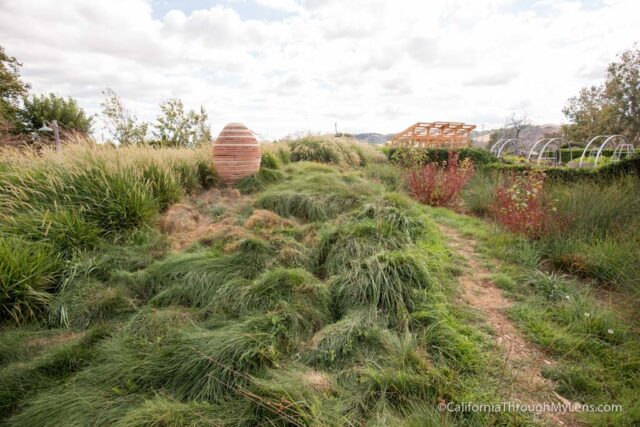 Here are some of the main ones I liked.
The Wishing Garden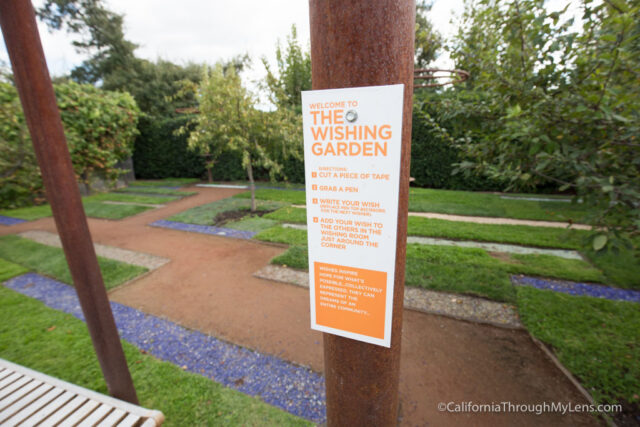 This garden had a bunch of sharpies and red/silver tape that you could rip off and write a wish on.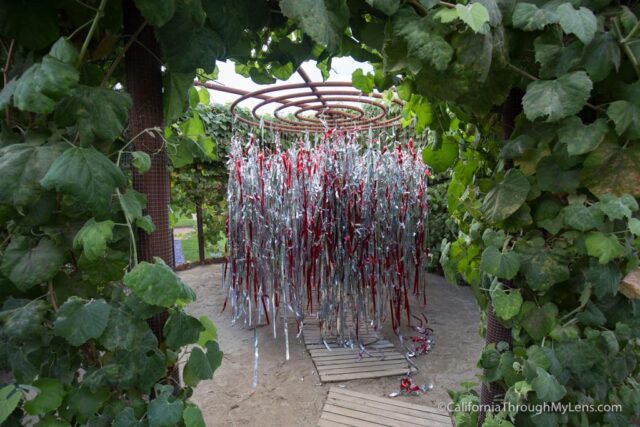 When you went into the main part of the garden, there was an area for the wishes that you could tie yours to. It was beautiful because they all flowed in the breeze, making it a fun installation.
Immigrant Tribute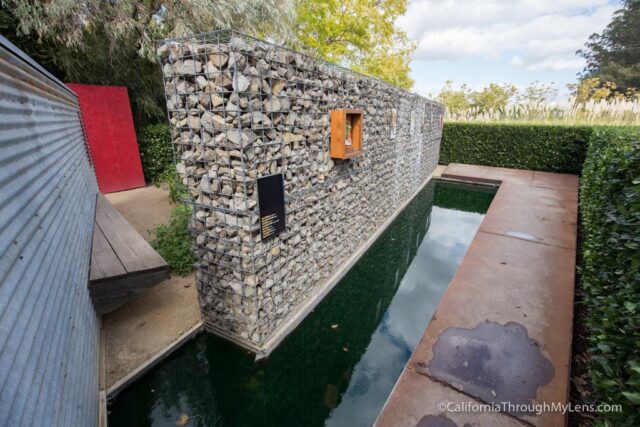 This installation was dedicated to the immigrants who made Sonoma thrive. It mixed cement, water, and plants to make the installation come to life.
The Wind Wheels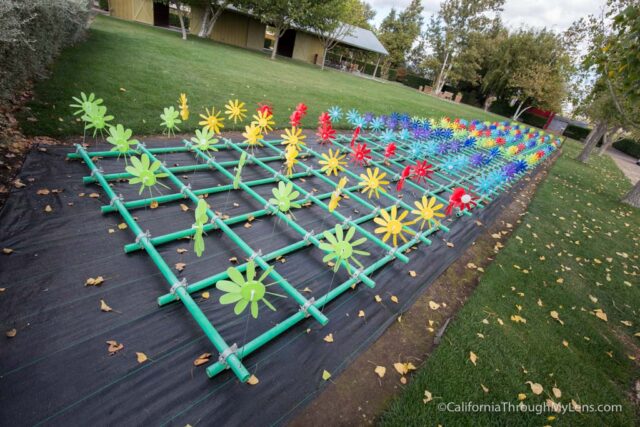 In the middle of the back area, there was an extensive collection of multi-colored wind wheels. They turned with the wind's direction and spun as you walked.
The Pond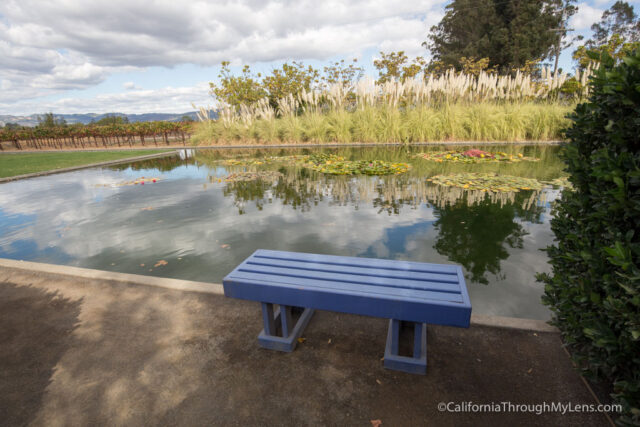 In the back of the gardens, there is a pond with a lone bench. I liked this spot as the view walking down to the bench, with the pond behind it, was amazing.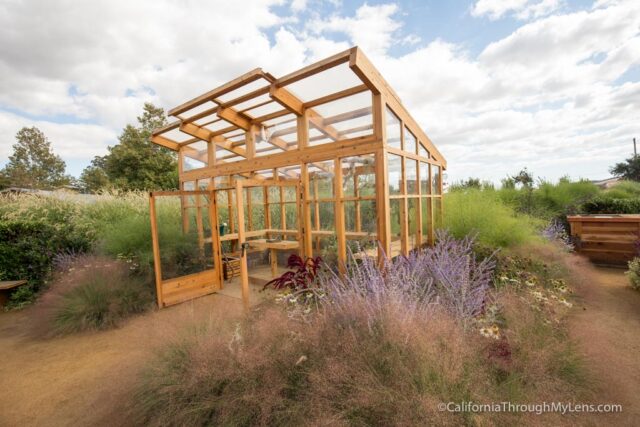 Here are a few more photos of some of the other installations.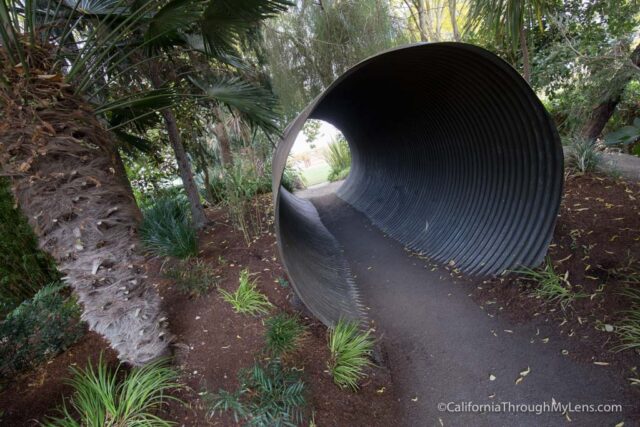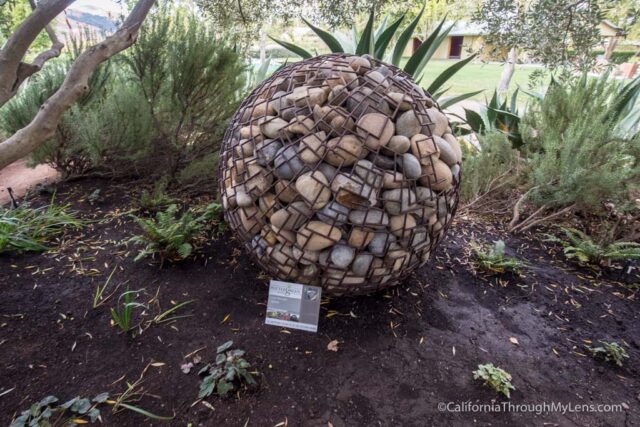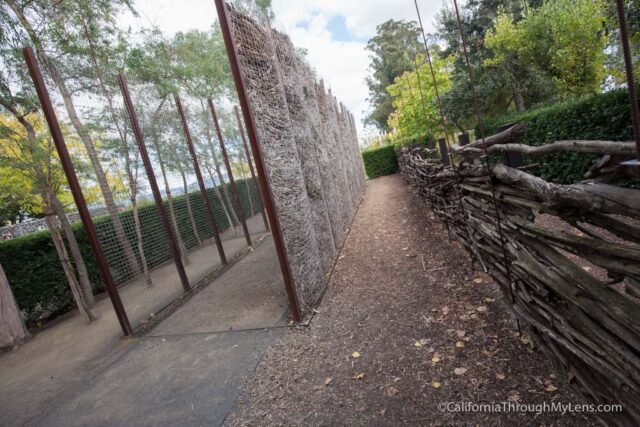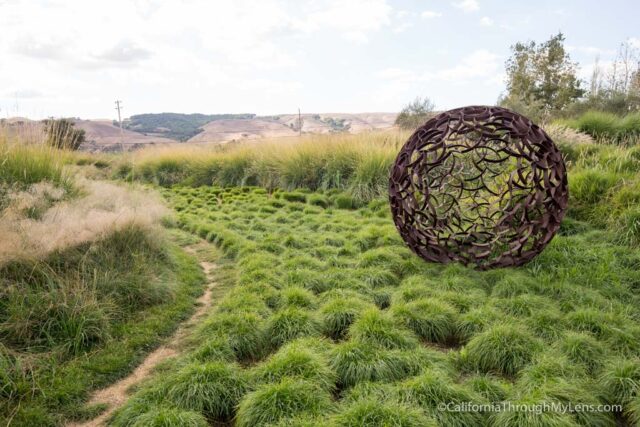 They were working on a new one when I was there that looked like it was going to be awesome as well.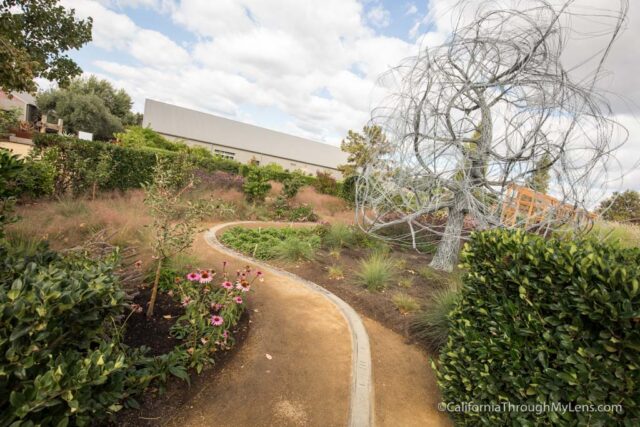 I spent at least an hour just wandering around the shops and gardens here. It is a must-visit for me in the Sonoma area, and I highly recommend you add it to your list as well. Let me know if you have been in the comments.