Mercer Caverns Tour in Murphys
Mercer Caverns is one of the half dozen or so readily accessible caves in California. Located only 5 minutes outside of the town of Murphys, this cave is one of the better ones to explore. I have been to Moaning Cavern, Crystal Cave, and Black Chasm Caverns, and each one has its own unique history and attractions, and while commercial, each has something that makes them worth exploring. Mercer Caverns is a great one though, as it feels like you are exploring the cave a lot more than some of the others. The path you take winds you around formations, up and down staircases, and into areas where you need to duck to get through. I enjoyed my time exploring this cave, and here is all the information.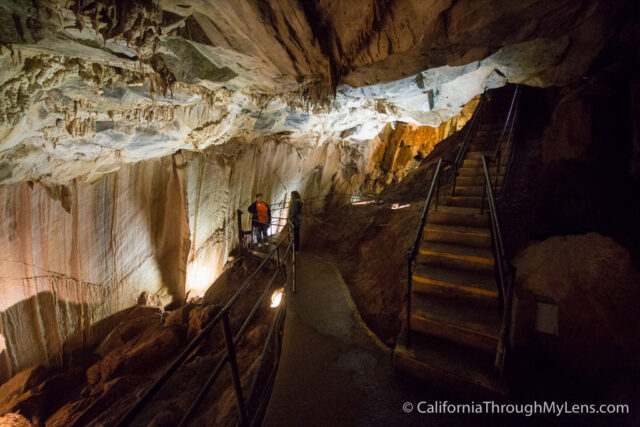 Details
Cost: $15
Hours: 10 AM – 4:30 PM
Location: 1665 Sheep Ranch Rd, Murphys, CA 95247
Not wheelchair accessible
Information from my visit in 2016
History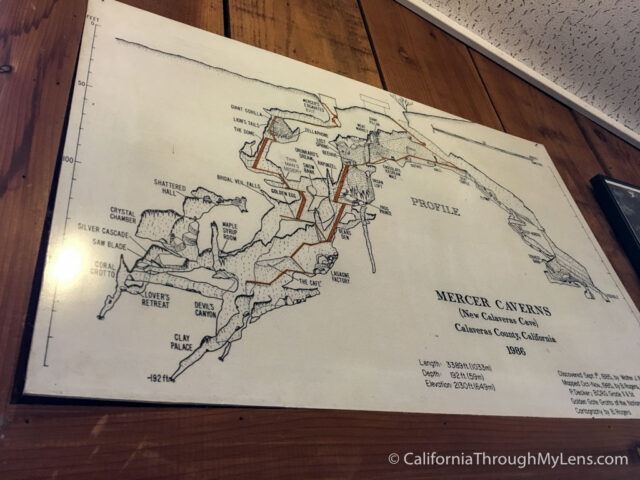 Mr. Mercer found the cave while exploring one day, and he got excited because he thought it was a gold mine. He quickly went into town and got a $1 claim on the area that housed the cavern so he could start exploring/mining it. After bringing a friend that assured him no gold would be found here, he explored the cave for 11 days, and on the 12th, he started charging .50 cents for tours. It has changed hands a few times since then but has been well preserved, other than a few areas of damage. Today it still welcomes thousands of visitors a year and is a popular attraction in the area.
The Tour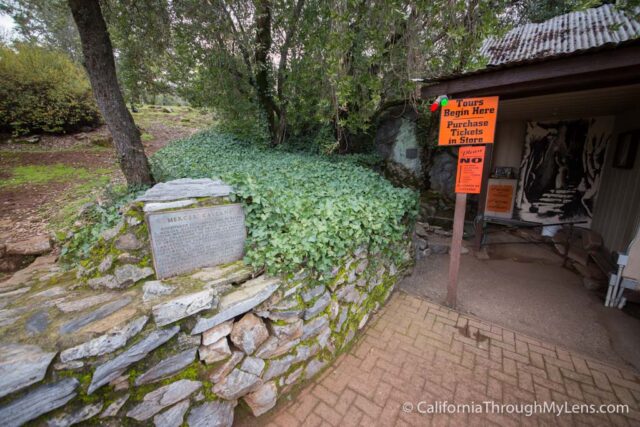 After paying for your ticket in the small store, you will head out to the entrance of the cave to learn about its history and to start the tour. The tour takes you about an hour, and during that time, you are weaving in and out of the many different parts of the cave. This is a very active tour, so be warned if you do not like climbing steps.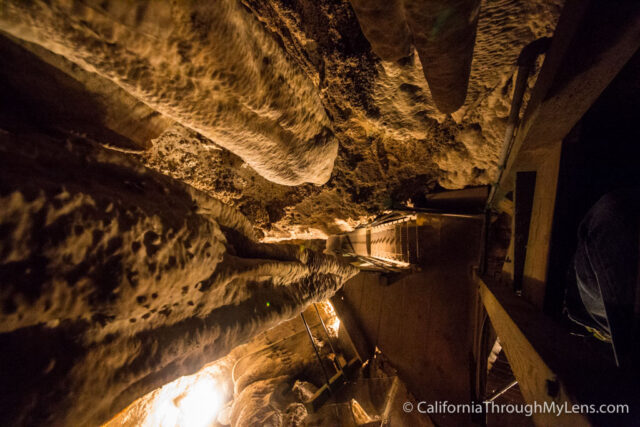 Here are some photos from my time in the cave.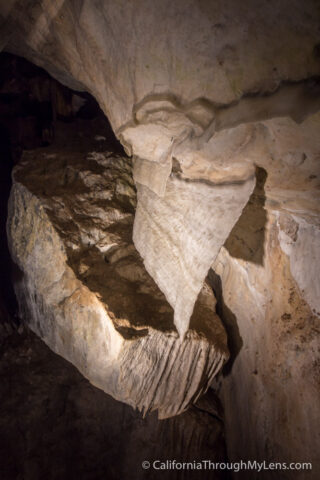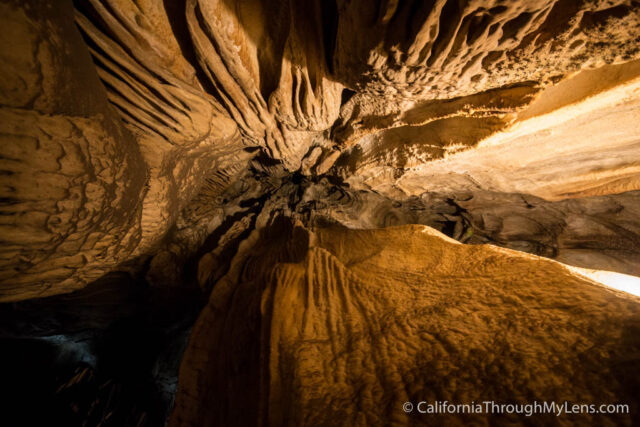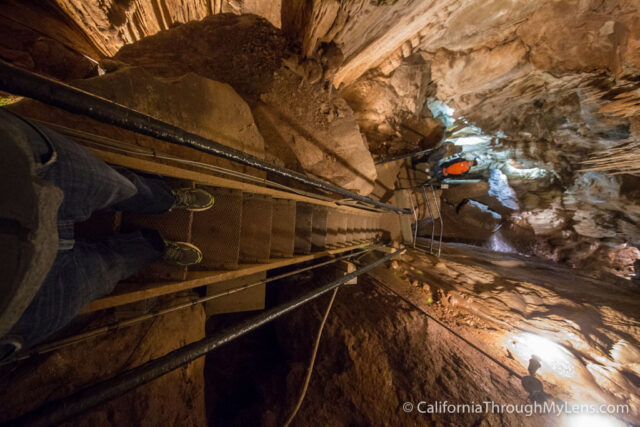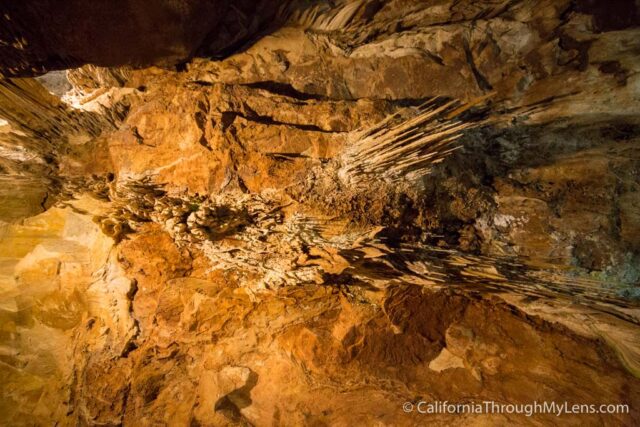 One of my favorite spots was the room in the below photo. It had a massive formation that I was impressed by that was right next to the stairs.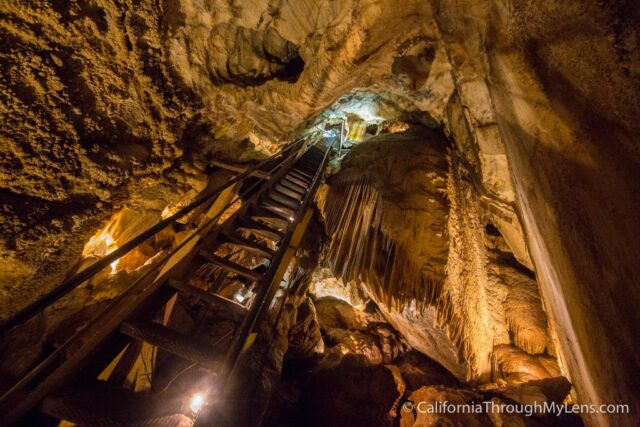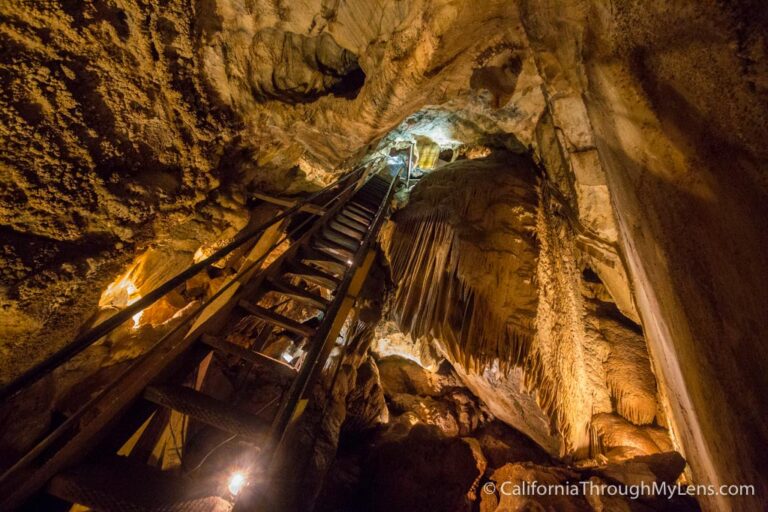 Near the bottom of the cave, you will run into an area with aragonite flos-ferri, which is one of the reasons why this cave is so famous. Aragonite flos-ferri is a type of mineral that is only found in three other caves in the United States. You can see what it looks like in the below photo.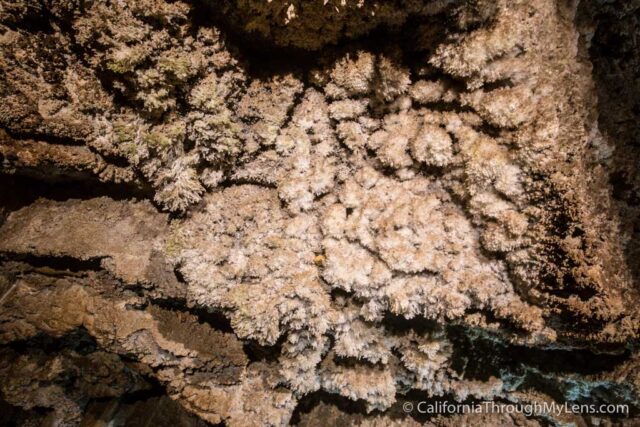 The room that houses it has a lot, and it is pretty crazy to see unique formations like this that are so rare, up close.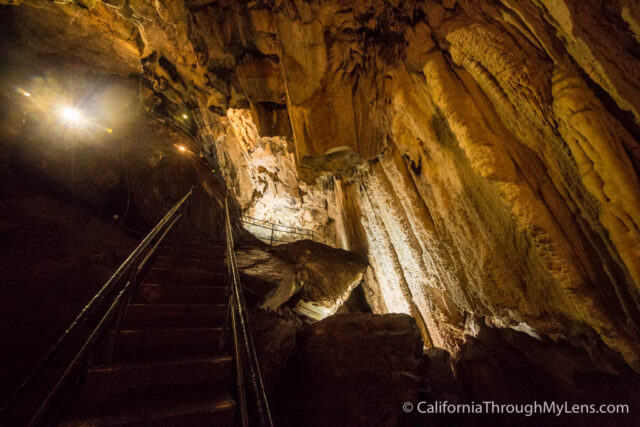 This is the lowest you go in the cave, and on the way out, you will be climbing a lot of stairs and learning about how they used to have candles during this tour. At one point, they also turn out all of the lights so you can see how pitch dark it is. I can honestly say I am glad I didn't have to explore it in the dark with a candle.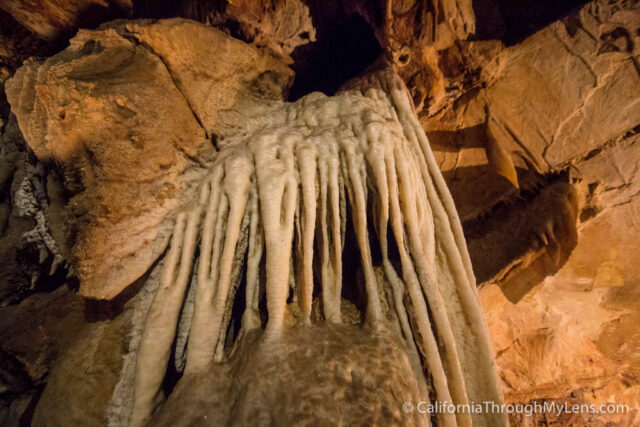 Exploring the many caves in California is an enjoyable adventure for the whole family. These types of tours help to preserve the caves for future generations but also help you to get an appreciation of how impressive our world really is. I highly recommend visiting Mercer Caverns and let me know if you have been in the comments.