Pinnacles National Park Guide: Caves, High Peaks and Condors

Pinnacles National Park is one of the USA's newest national park, created in late 2013. This park is a fantastic place to explore since it still flies under the radar with insanely popular national parks like Yosemite and Sequoia nearby. It is worth a day of exploration though, as it has two impressive caves and a high peaks trail that is one of my favorite hikes in Central California. Here are some of the best things to see while in the park.
Caves
Both of the caves in this park were created by cave-ins and not by the normal lava flow that you expect to see. They are enjoyable to explore as they have massive boulders to climb over and light peaking into the darkness due to the uneven ceilings. Here are the two main caves.
High Peaks Trail
The High Peaks can be hiked on multiple trails in the park based on what side you come in. My favorite way to hike it is to pair it with the Bear Gulch Cave and to make a 6-mile loop out of it. Read all about it by clicking the image below.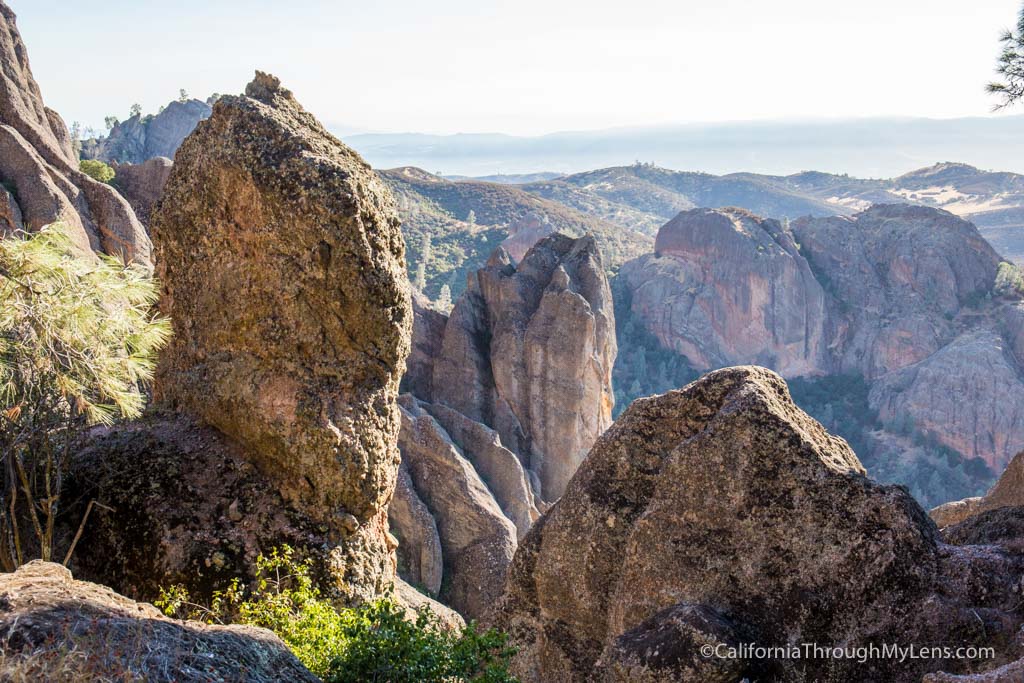 Other Attractions
There are a few more stops to see on the east side, which include a viewpoint for the High Peaks and the visitor center. The High Peaks Viewing Area lets you look through a telescope to see the High Peaks in the distance. The visitor center is staffed with docents that can tell you where to explore and you can get food and maps there as well.
Visitors Center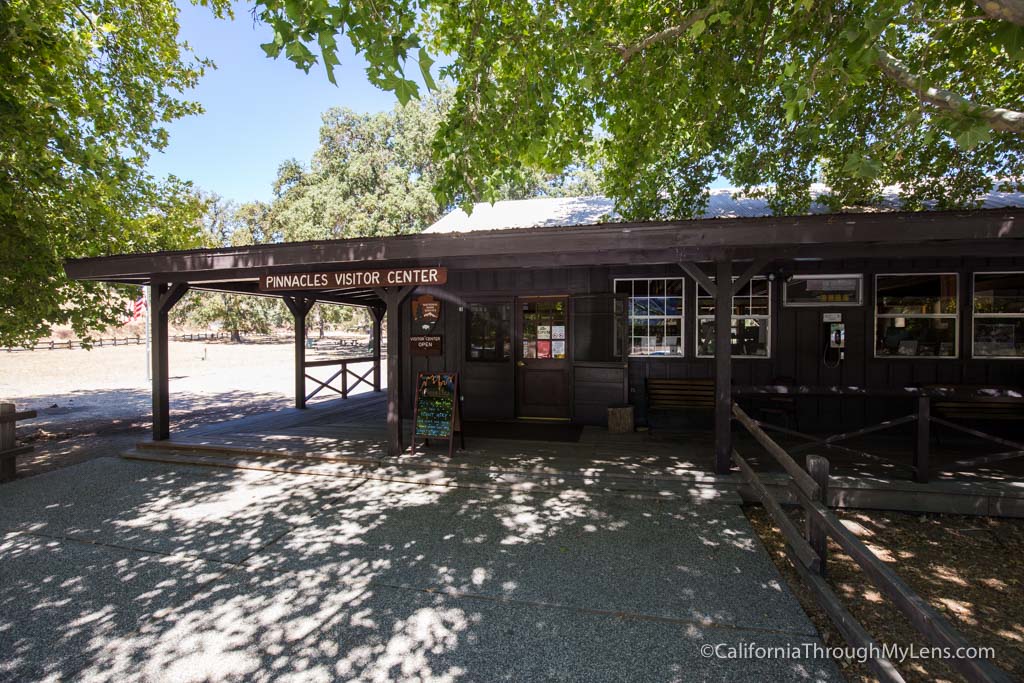 High Peaks Viewpoint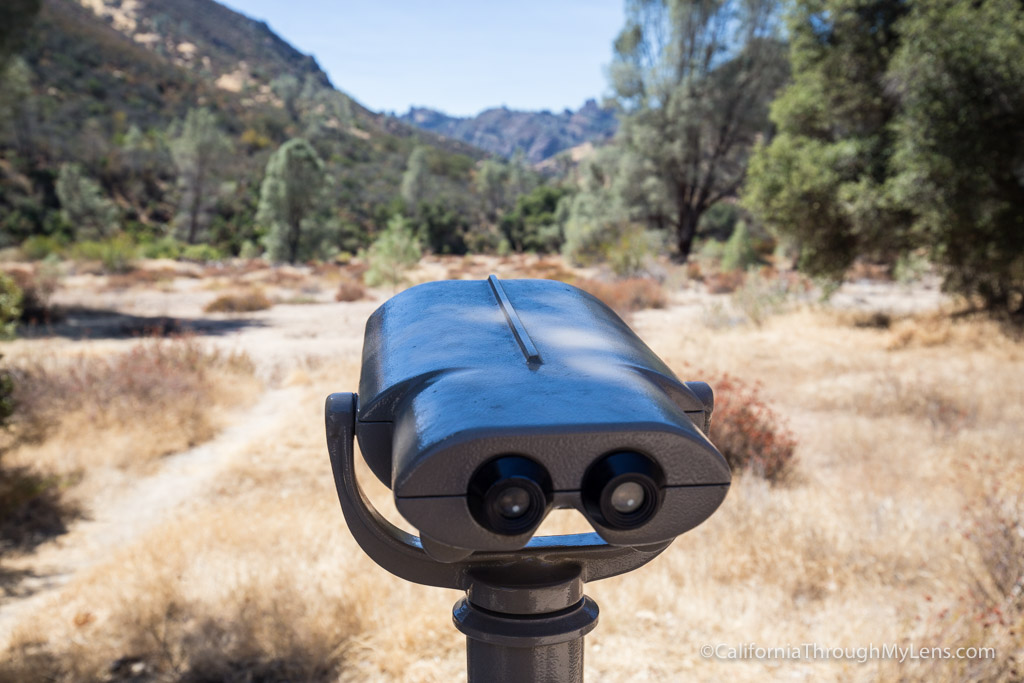 Stargazing
Pinnacles National Park is relatively remote, which gives you the option of seeing some great dark skies if you camp there. This photo was taken from right outside of my tent and it shows how many stars are visible.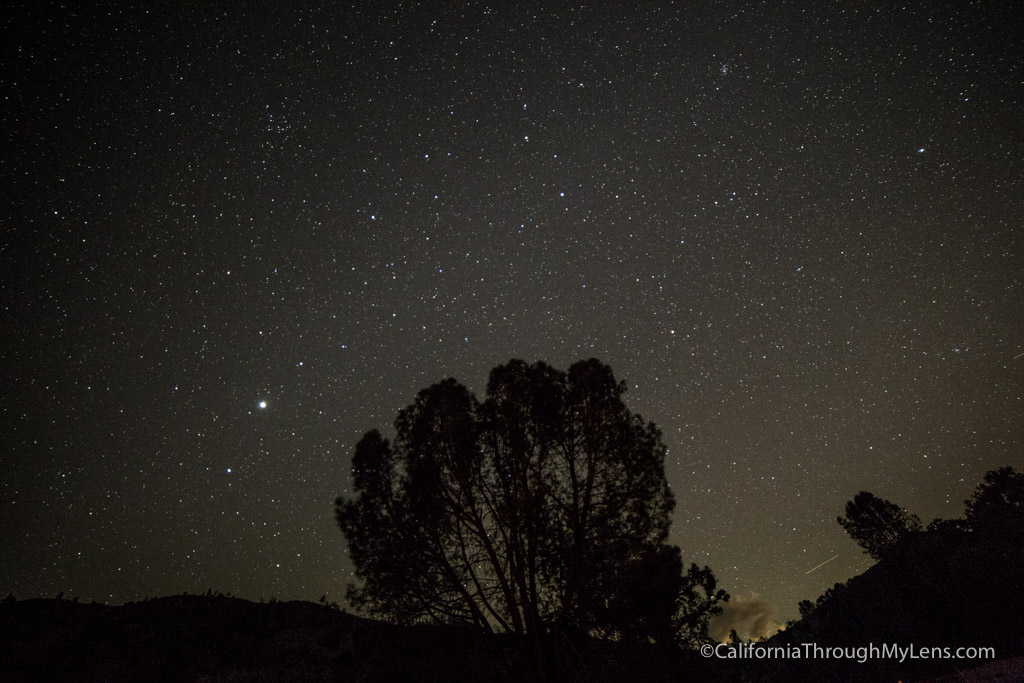 Where to Stay
There is only one spot in the park that you can stay and that is the campsites on the east side of the park. If you are visiting from the west, the closest town to stay in would be the town of Soledad.
Camping in the Park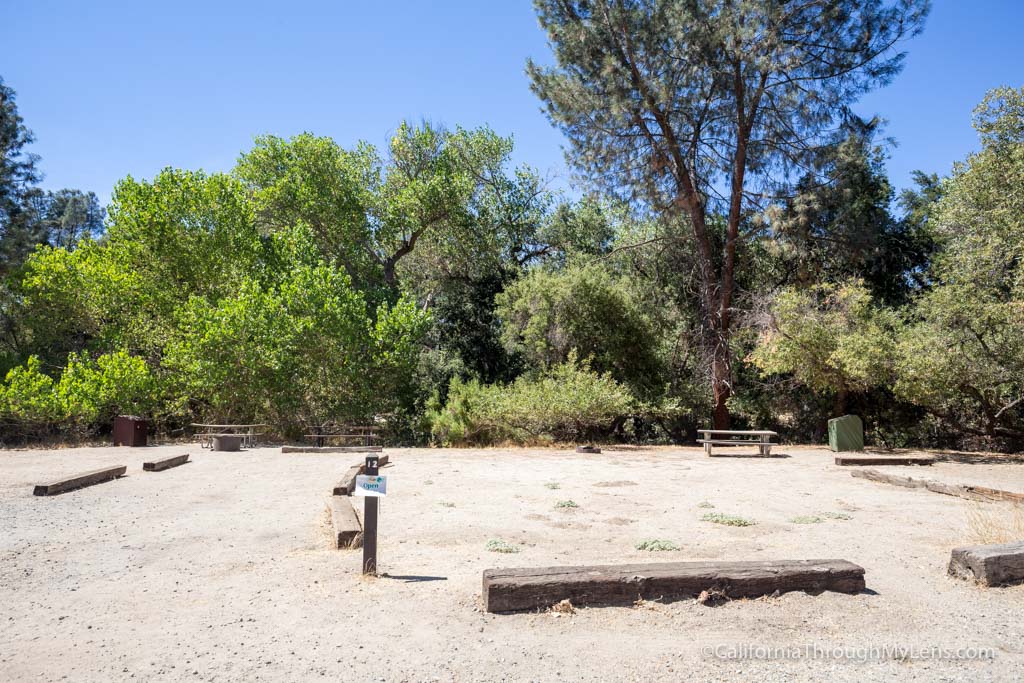 FAQ
Where do I get a map?
You will receive a map and a small newspaper with information on the park when you enter. The park is not that big, so this should be more than enough for most people
How much does it cost?
Current price is $15 but I always spring for the year pass to all the National Parks which is $80.
How can I avoid the crowds?
Pinnacles National Park is not visited like the other parks in California. It will still be busy on holiday weekends, but if you go during the week or off times then you shouldn't have to deal with many people. Also, summer is not a good time to go to the park because it is very hot. I would recommend spring or fall.
Where can I eat in the park?
There are no restaurants in the park, but the visitors center on the east side has gas station type food that you can purchase if you are hungry.
Where can I see Condors?
The condors normally hang out near the backside of the High Peaks Trail, looking down into Condor Gulch. I saw a half dozen when I was there while hiking this trail.
Video
If you want to see highlights of this park via video, here are a few videos I made in the park.
Now it is your turn, what did I leave off this list that you love exploring in Pinnacles National Park? Be sure to leave them in the comments so that others can find them as well.