Sacramento Guide: Restaurants, Museums & Donuts in the State's Capitol

Sacramento often gets passed over when thinking about California's best cities, but doing that would be unwise as this city is home to lots of fun adventures. Whether it is the farm to fork revival that is happening in the cities eateries, the dozens of unique museums or the beautiful capitol building itself, Sacramento is worthy of your exploration. Here are some of my favorite spots I have been to in the city. Click on the image to learn more about each spot and be sure to check back as more places will get added as I explore them.
Sacramento Museums
As the state's capitol Sacramento is home to a wealth of learning centers and museums. Whether you are into art, trains, or the history of California, there is something for everyone. One of the best museums is the states capitol which is free and lets you see a ton of cool stuff. Check them all out below.
Sacramento Restaurants
Sacramento is quickly becoming a popular foodie city in California. It has a wealth of unique spots featuring every kind of cuisine you can imagine, and the new focus on farm to fork means that the food is fresh and seasonal. I have only eaten at a few places but everything I have tried has been fantastic, here are a few.
Dessert
When I explore a city I always try to find the best place for a sweet treat or donut. Sacramento was no different and doing so took me to one of my favorite new donut shops, Sweet Dozen. That in combination with Ginger Elizabeth Chocolate's macaroon ice cream sandwich is enough to send your mind into over drive.
Fun Adventures
I haven't written about these places on my blog yet but they are worthy of exploring.
Cathedral of the Blessed Sacrament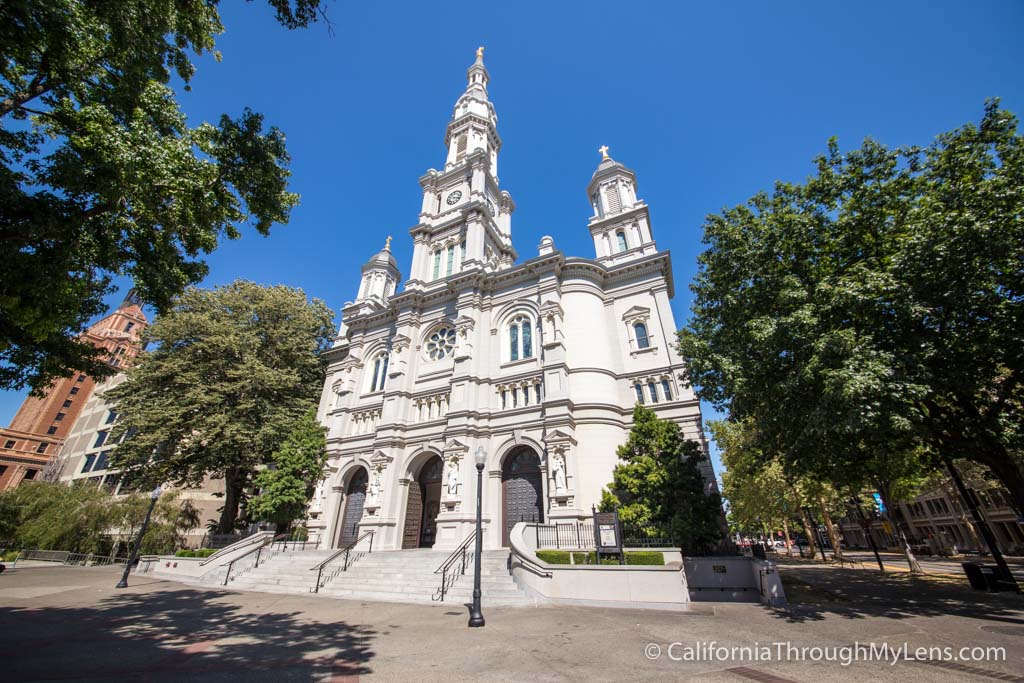 Delta King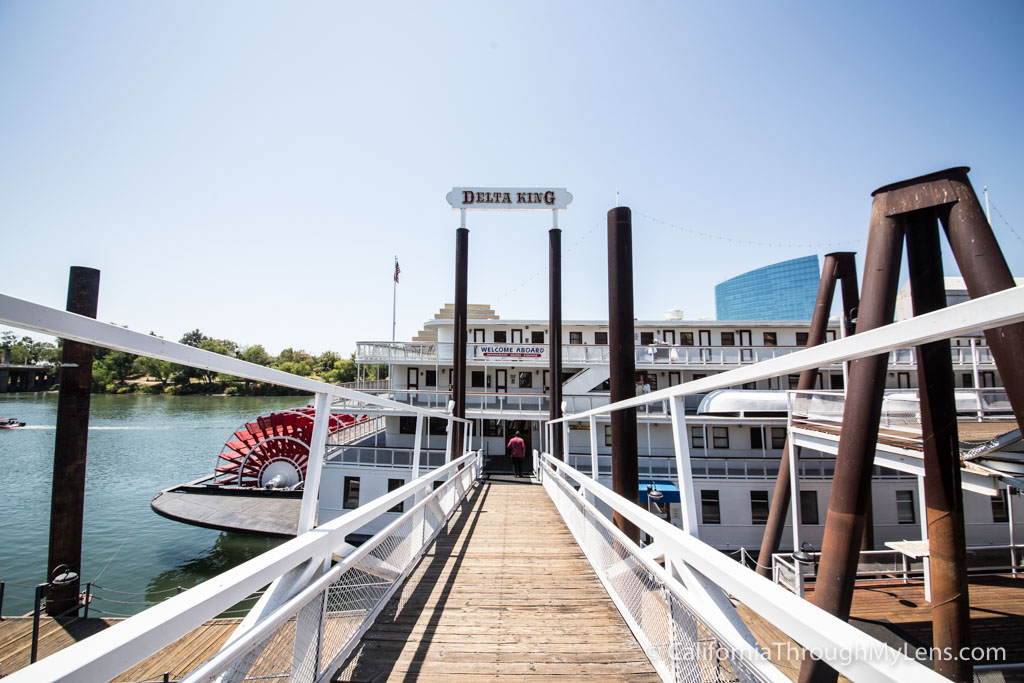 Dive Bar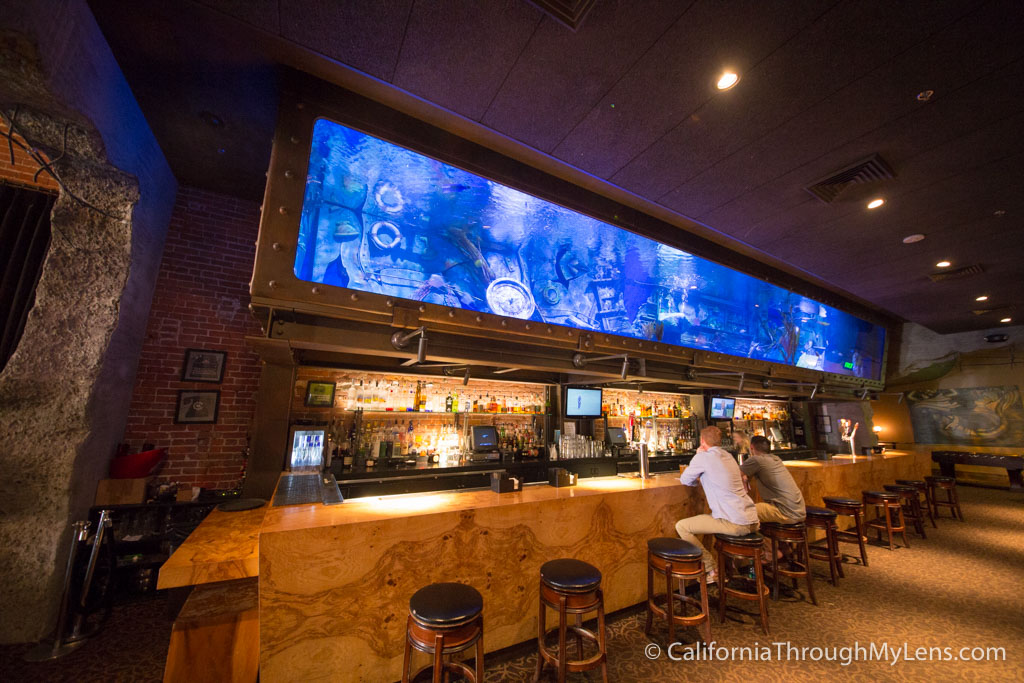 Hotels
I have only stayed one place in the city but it was a fantastic spot with a great location for walking all over, read about it below.
Sacramento History
Sacramento's history began in 1839 when John Sutter reached the meeting place of the American and Sacramento Rivers. Named for the river, which means blessed sacrament in Spanish, Sutter and his party soon built Sutter's Fort with dreams of a magnificent ranchos, or land grant, in mind.
Soon, Sutter's Fort attracted others in search of economic opportunity. The Gold rush of 1848 was the siren song that called thousands to Sutter's Embarcadero, or the new City of Sacramento.
The Gold Rush
James Marshall is said to have been the first man to discover gold in the Sacramento Valley. A local shop owner, Sam Brannan, decided it was a smart financial move to open a Sacramento River storefront to sell his wares to thousands of newcomers in search of treasure.
California State Capital
Although San Francisco's population was larger than Sacramento's in 1854, Governor John Bigler decided to move the California State Legislature to growing Sacramento that year. Until that time, the California capital was in Monterey, under Spanish-Mexican rule. In 1849, California's first state elections and a Constitutional Convention were held.
Sacramento's Population Expansion
As more miners came to try their luck in the golden Sacramento foothills, the city doubled in size between 1850 and 1860. Less than 7,000 residents of Sacramento were recorded by the U.S. Census. By 1860, the city's population grew to 13,875. In comparison, the population of Los Angeles was a mere 1,610 in 1850 and about 4,400 souls by 1860.
Sacramento Prime Waterfront Real Estate
The Sacramento riverfront location was prime real estate but susceptible to devastating floods. Sacramento was also engulfed by flames several times during the first few decades of life. Quickly assembled wood and canvas buildings were easily destroyed. In 1850, the first flood occurred. A second flood followed just two years later. Residents realized that something must be done to protect the city from flood waters.
In 1853, the people of Sacramento vowed to raise city buildings beyond the reach of the flooding river. Unfortunately, the cost and execution of the project caused delays and a third flood devastated the city in 1862. A larger city with more commercial interests meant greater financial and personal losses.
This time, Sacramento residents vowed to raise their city higher. Over three years, author Philip Garone ("The Fall and Rise of the Wetlands of California's Great Central Valley," 2011) reports that wagons brought 800 million cubic yards of soil to shore up Sacramento and the Central Valley. Old Sacramento's original streets can be discovered in the city's oldest homes and beneath boardwalks.
Sacramento's Commercial Center Migration
The commercial center of Sacramento eventually migrated to the east. The original center of the city, the Embarcadero, was now the low-rent and high-crime district. From the late 1890s to the mid-20th century, activists spoke about the need to end residents' poverty and reclaim Sutter's original site.
As the 1960s decade began, Sacramento's leaders proposed a plan to redevelop and re-energize the district. The Embarcadero, just slightly more than a century old, became the American West's first historic center. In the 21st century, 53 history-rich buildings stand on an expanse of 28 acres. The Embarcadero District is a National and California Historic Landmark. Buildings and property in the Embarcadero are almost entirely privately owned. Mixed among these gracious old buildings are office space and retail shops.
Sacramento Today
Sacramento's city proper boasts about a half million residents today but the greater metropolitan area is home to about two and a half million people. Sacramento is California's fourth largest metro area. The city remains the capital of the State of California as well as the government seat of Sacramento County. Government remains the largest employer. "Time" named Sacramento the country's most diverse city.
Now it is your turn, what did I leave off this list that you love exploring in Sacramento? Be sure to leave in in the comments so others can find it as well.