On the corner of 15th and F street in Sacramento sits one of the best BBQ spots in all of California. The exterior is full caricatures while the inside is dimly lit yet strangely inviting. The walls are full of famous heatshots signed with love to this unique spot. All of this plus the rave reviews I had heard and the 20 people sitting there on a Wednesday night let me know I was in for something special.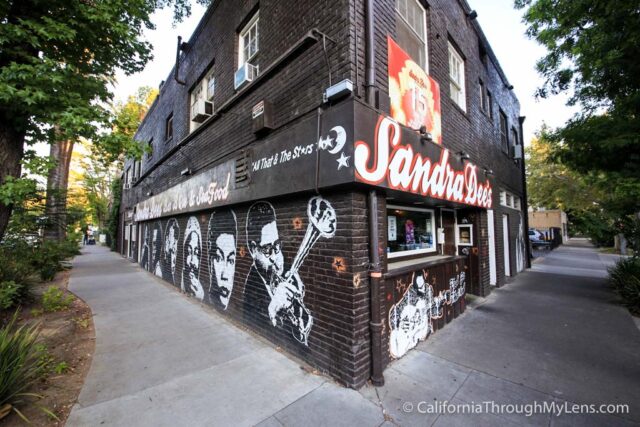 Details
Hours: Closed Mon & Sun, Tues – Sat: 11AM – 9PM

Cost: $15

Location: 601 15th St, Sacramento, CA 95814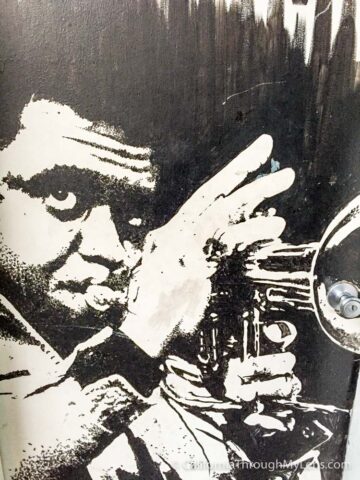 The Food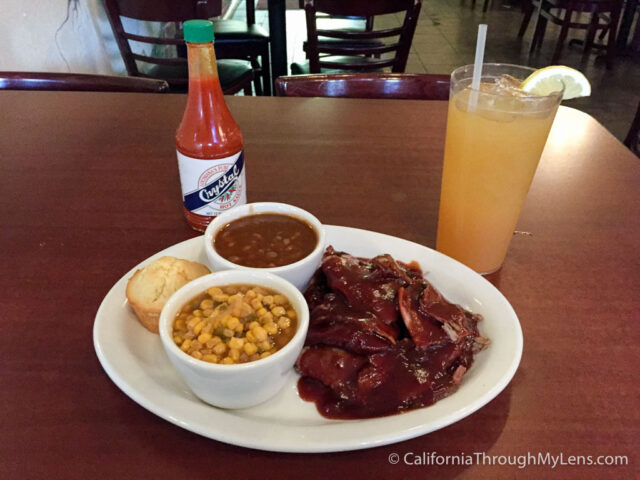 I started off my meal with a sweet tea as you can always tell a good BBQ spot by their tea. The sweet tea here was unique yet on point. It was literally just tea, lemon juice and sugar and it was fantastic.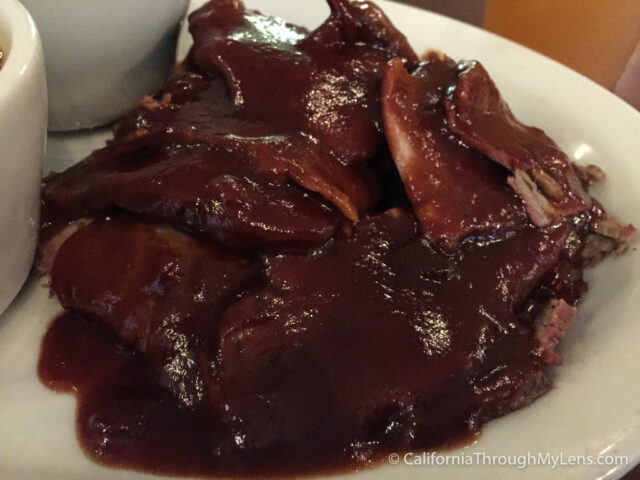 For my meal I went with the tri tip meal that came with two sides. The tri tip is thinly sliced, juicy and lathered in BBQ sauce. They pile the meat on, you will not leave hungry. It comes with either spicey or sweet and if you like spice go with that, but be warned it does burn.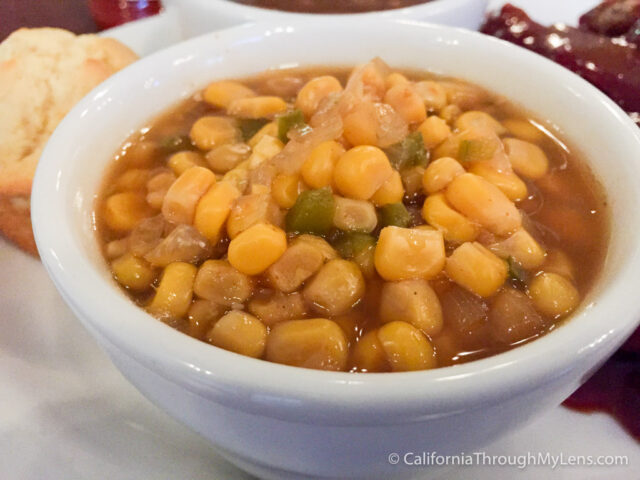 For my first side I ordered the corn, which was fantastic with a real good burn as well. There was just a hint of sweetness at the end to not make the spice overpowering.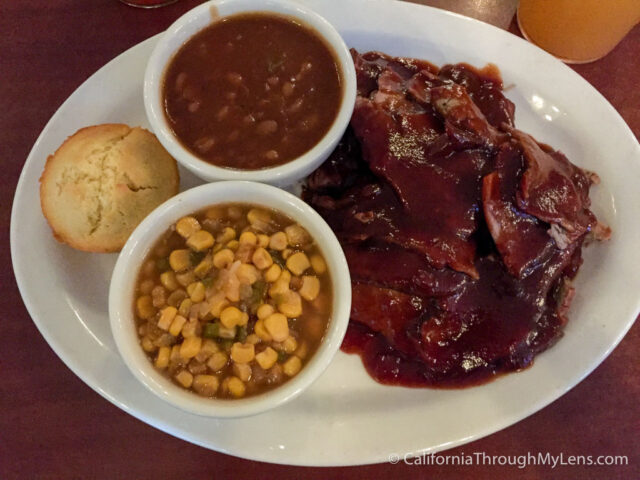 Lastly I got the baked beans. They were a good choice for me as they were sweet so that helped to round out the spice from the rest of my meal. The beans have full chunks of meat swimming in them as well and have a sweet brown sugar and molasses flavor.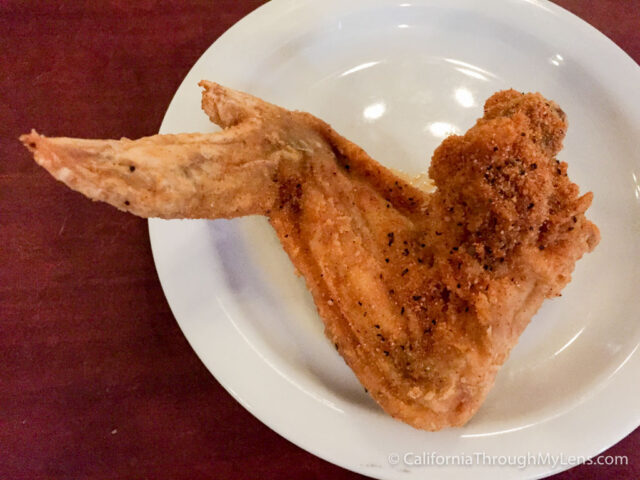 I asked the waitress what I was missing that was a popular dish here and she said fried chicken. I decided I had to try a piece so I asked her to bring me out a small one. Wow, I was blown away by how good it was. The fried chicken really was the standout for me, it was literally perfect. It has an amazing crunch, huge flavor with the spices and a juicy, well cooked meat.  This is my top recommendation here and you could just order this by itself.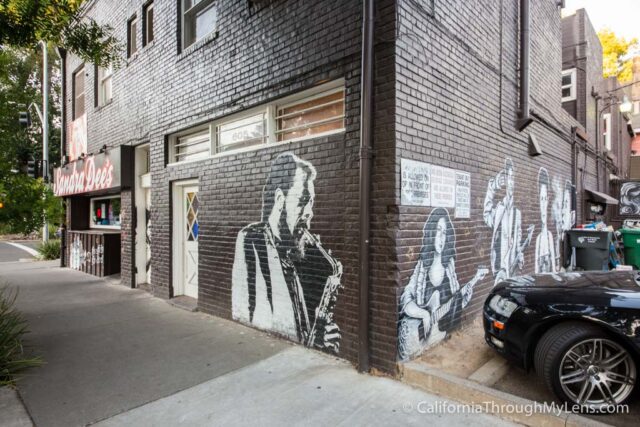 After downing my food I went on my way, completely full yet happy to find another fantastic BBQ place in California. If you are in Sacramento you really need to make your way down to Sandra Dee's and order some of the fried chicken, you can thank me later. Let me know what else you like in the comments.