Death Valley National Park Travel Guide: Hiking, Camping, Food & Historical Sites

Death Valley National Park is one of the biggest parks in California by sheer size. It is desolate and hot with a beauty that beckons the adventurer to come and explore its majestic desert valley. I have been on weekend trips and day trips here and to even get a taste of the massive park I would suggest at least a weekend. It is out of the way from most metropolitan California cities so you might as well make the most of your drive and see as much as you possibly can. Use this guide to plan your trip to the park.
Death Valley Historical Sites
Charcoal Kilns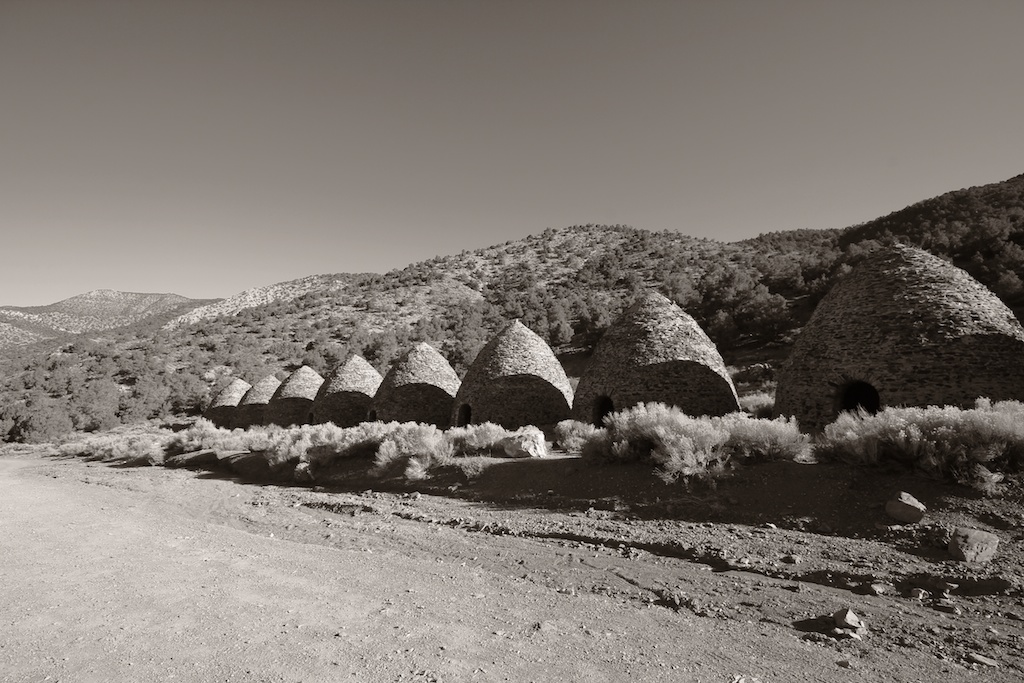 While not accessible from the main park areas, the Charcoal Kilns on the West side of the park are a beautiful and rugged example of the history in this area. You need a car with good clearance and preferably 4 wheel drive to get to them but the adventure is worth it to see these beautiful kilns. Plus, it is on the way to the Telescope Peak trailhead as well.
Harmony Borax Works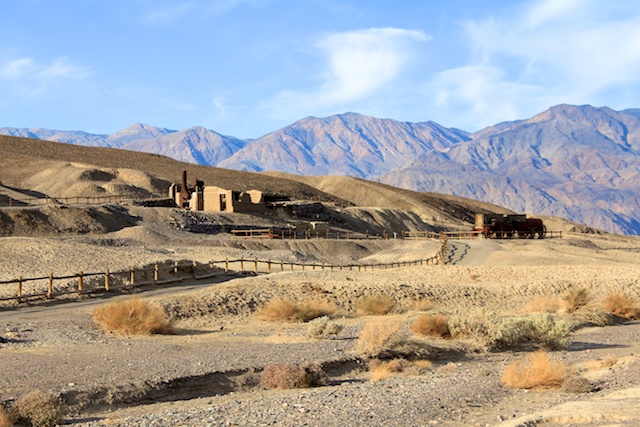 Located right next to the main Death Valley campground of Furnace Creek, Harmony Borax Works is an outside museum that features many different pieces of equipment that were used during the mining history of the area.
Scotty's Castle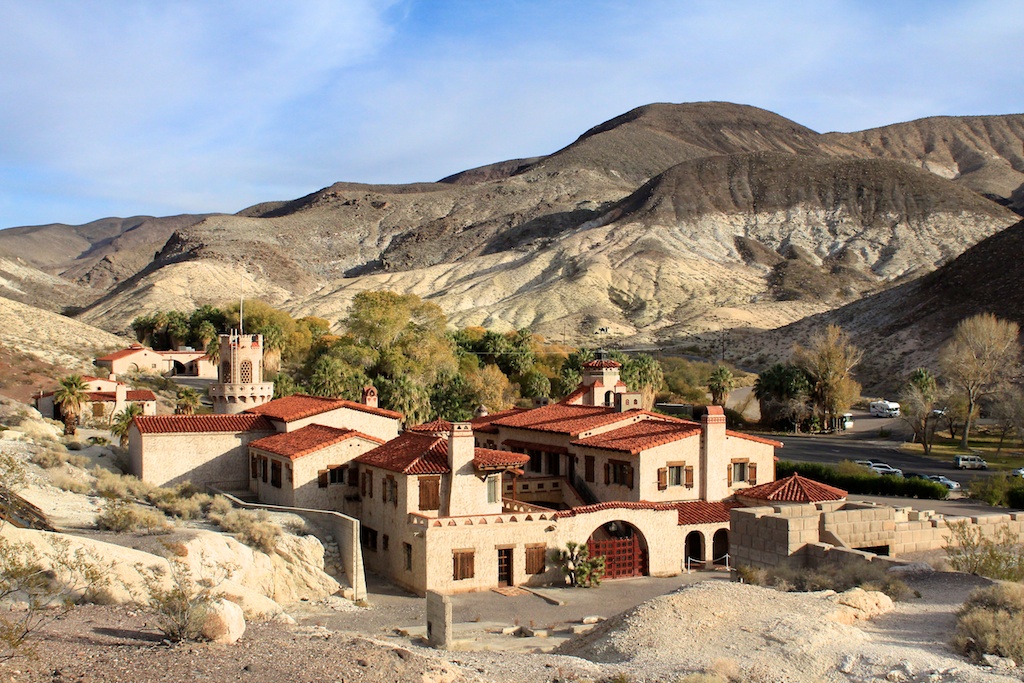 As the famous Death Valley mansion, Scotty's Castle is a crazy example of the wealth that came to settle in this barren desert. Under the idea of gold to be found in Death Valley, two business people from Chicago made this mansion. Tours are available of the inside, or you can simply wander around and take it all in on your own.
Lost Burro Mine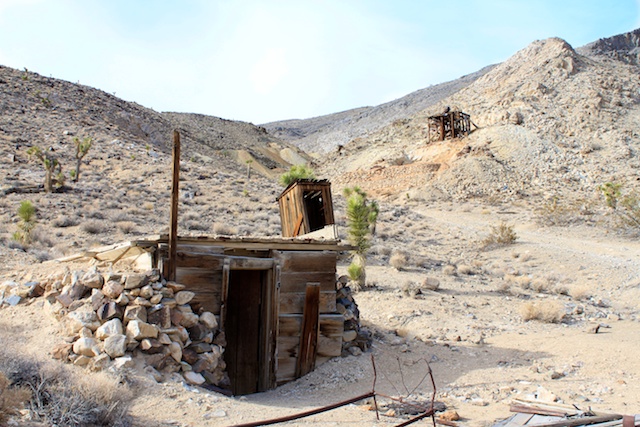 You would really only go to Lost Burro Mine if you are driving a four-wheel drive car out to the Racetrack as it is way off the beaten path. Because of that though, it is a great, relatively untouched example of the Death Valley mines. I loved exploring here on my trip.
Death Valley Natural Wonders
The Racetrack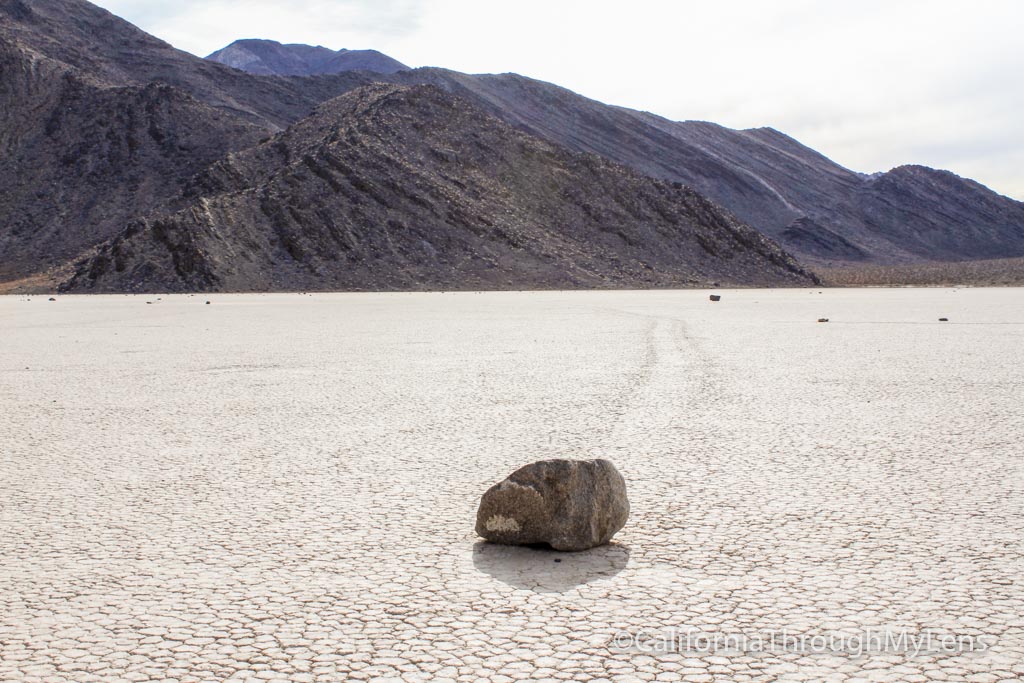 As one of the most famous Death Valley attractions, the Racetrack is accessible via a 27-mile drive down a four-wheel drive road. It is worth it to see these awesome rocks and the path they take across the dry river bed, but it is not very accessible for most people.
Badwater Basin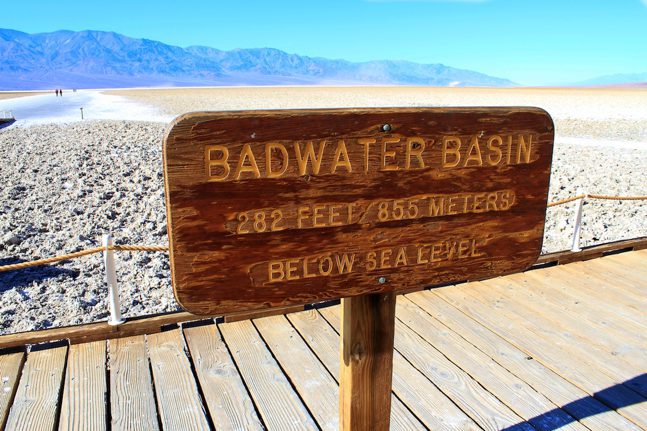 As the lowest point in the United States, Badwater Basin is one of the most famous spots in Death Valley. This short walk takes you out onto the salt flats and below sea level to experience this unique attraction. No trip to Death Valley is complete without a visit.
Devil's Golf Course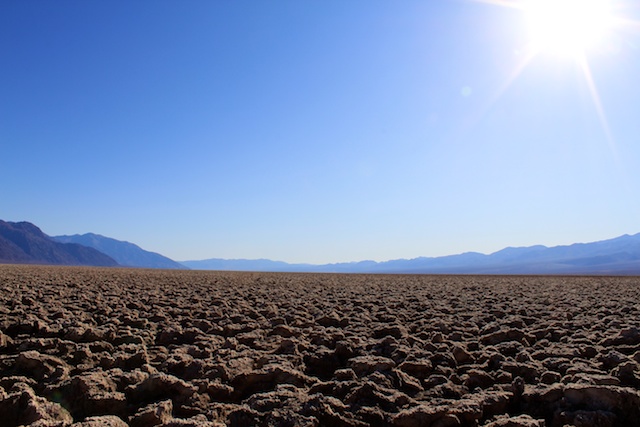 The Devil's Golf Course in Death Valley is another easy stop with a huge payoff. The volcanic like rocks go as far as the eye can see and they add another unique view to the weird Death Valley landscape. I wasn't sure what to make of this place but it sure was a fun place to explore.
Artist's Palette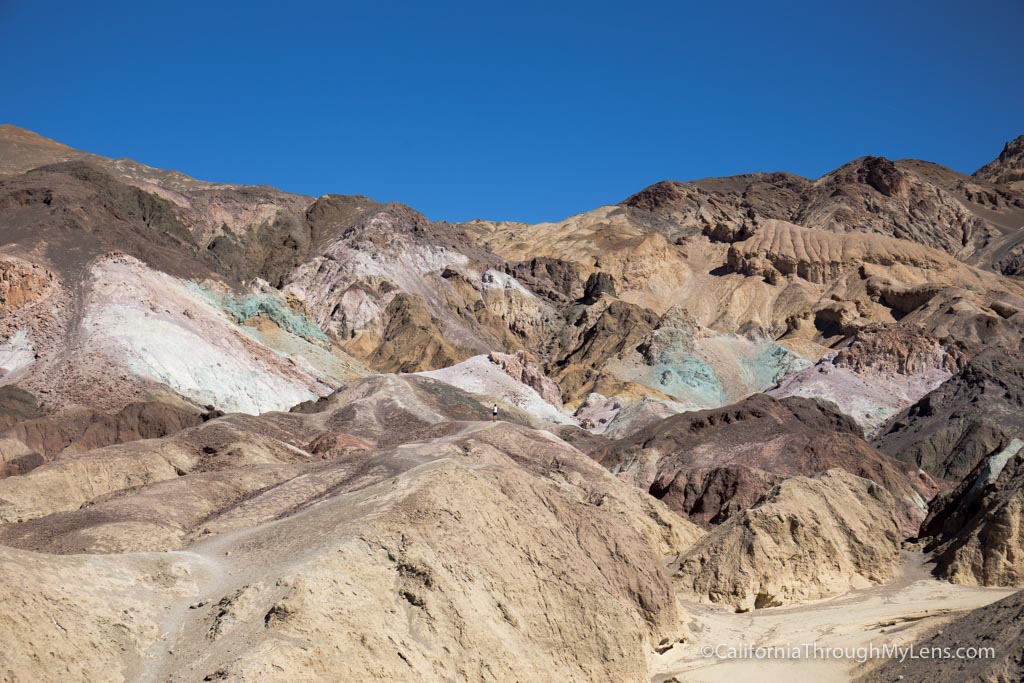 This drive off the main road in Death Valley is a great spot to see the colorful hills of Artist Palette. It really is crazy how colorful this area is, there are hues of greens, purple and yellow all over the mountainside. You can get out at the small parking lot near the end of the drive and see it up close as well.
Mesquite Flat Dunes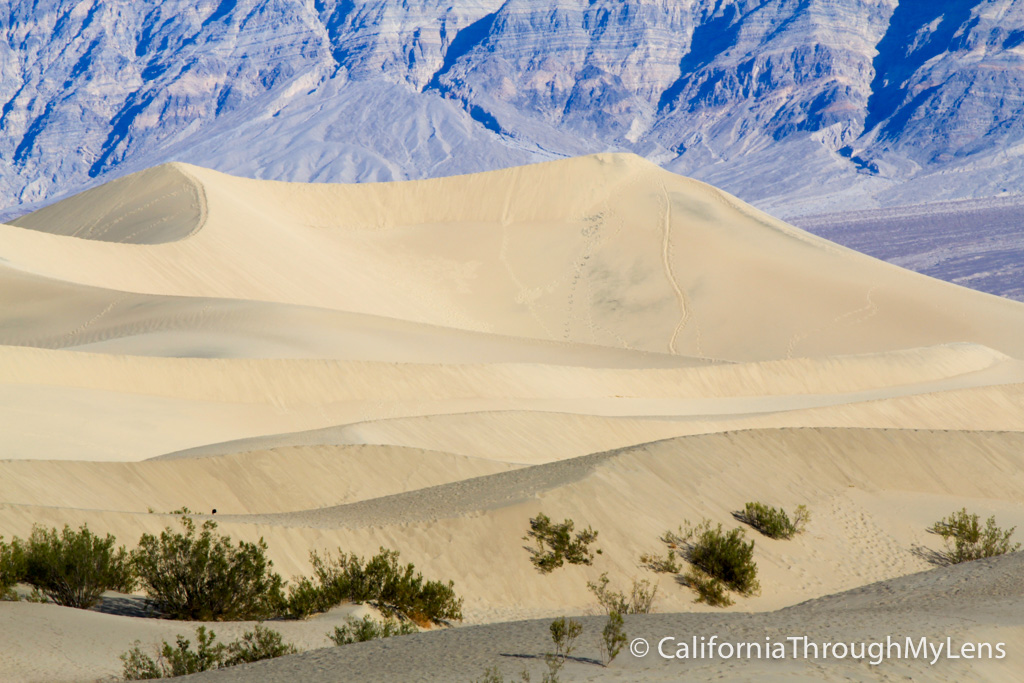 Death Valley has a few different dunes, but Mesquite Flats is the most accessible. Located right in the middle of Death Valley, you can park your car in the lot and walk up to the dunes or just admire them from afar. Remember, hiking in the sand can be pretty brutal.
Ubehebe Crater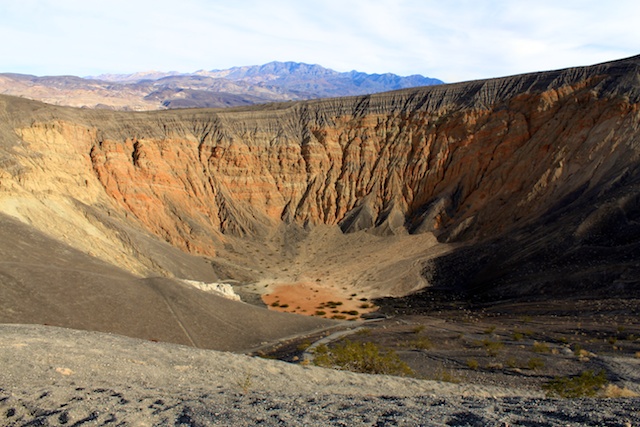 Located near Scotty's Castle and the Racetrack, Ubehebe Crater can be as long or as short as you want it to be. You can walk all the way along the rim or even walk down into the crater itself. If hiking is not your thing though, you should at least stop by to take in the beautiful views from afar.
Darwin Falls
While it is pretty far from many of the other attractions in the park, Darwin Falls is a beautiful example of the diversity Death Valley has to offer. Read all about this two mile hike to a beautiful waterfall here.
Death Valley Viewpoints
Zabriskie Point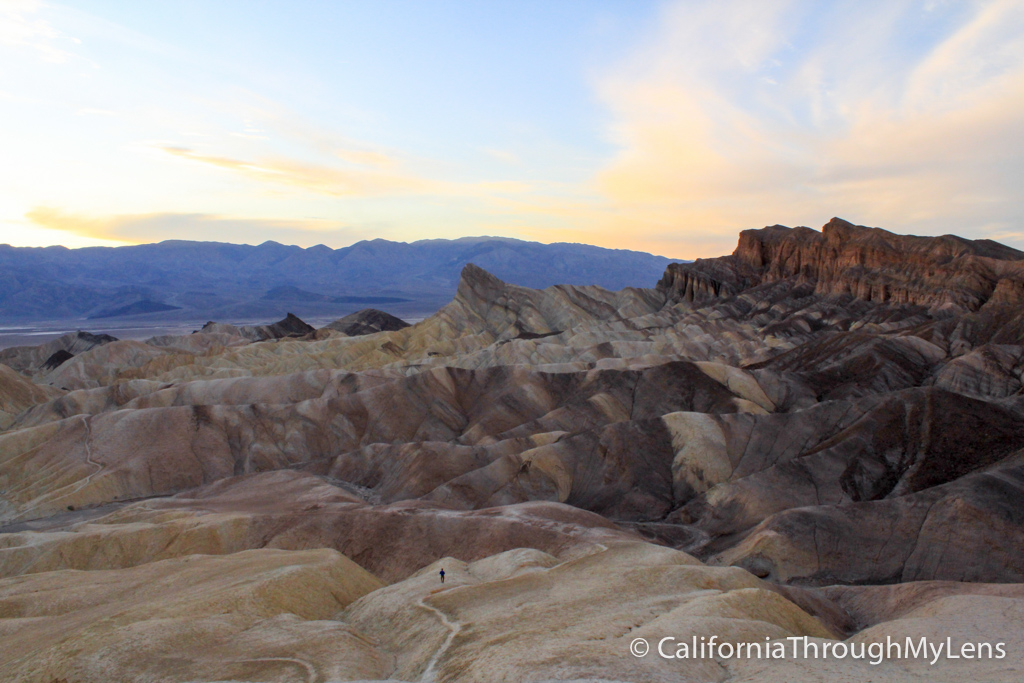 Dante's View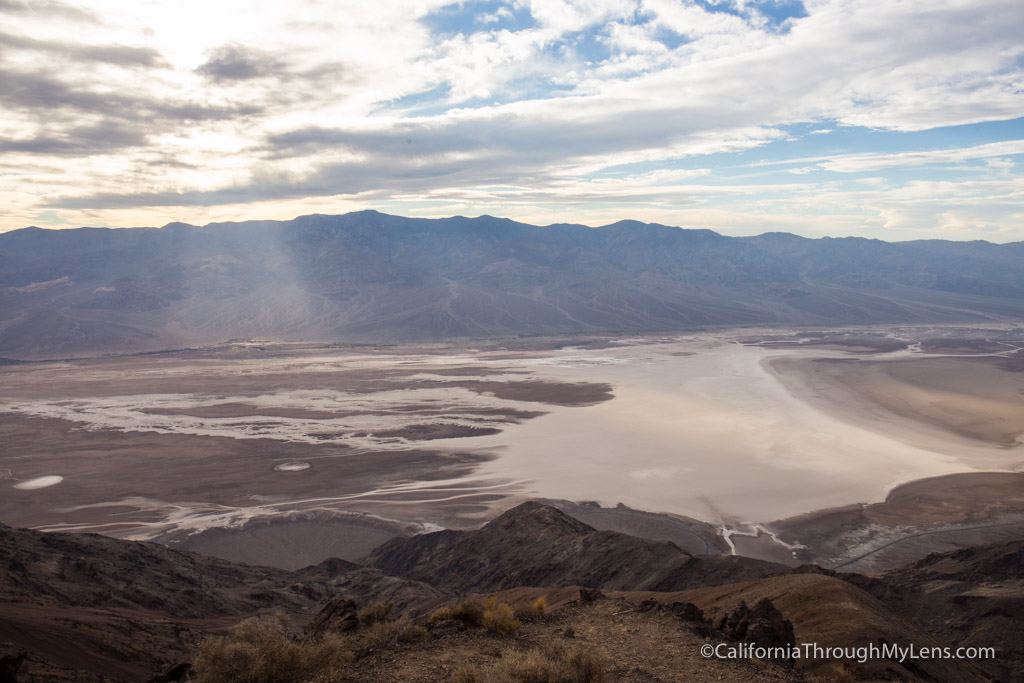 Death Valley Hikes
Golden Canyon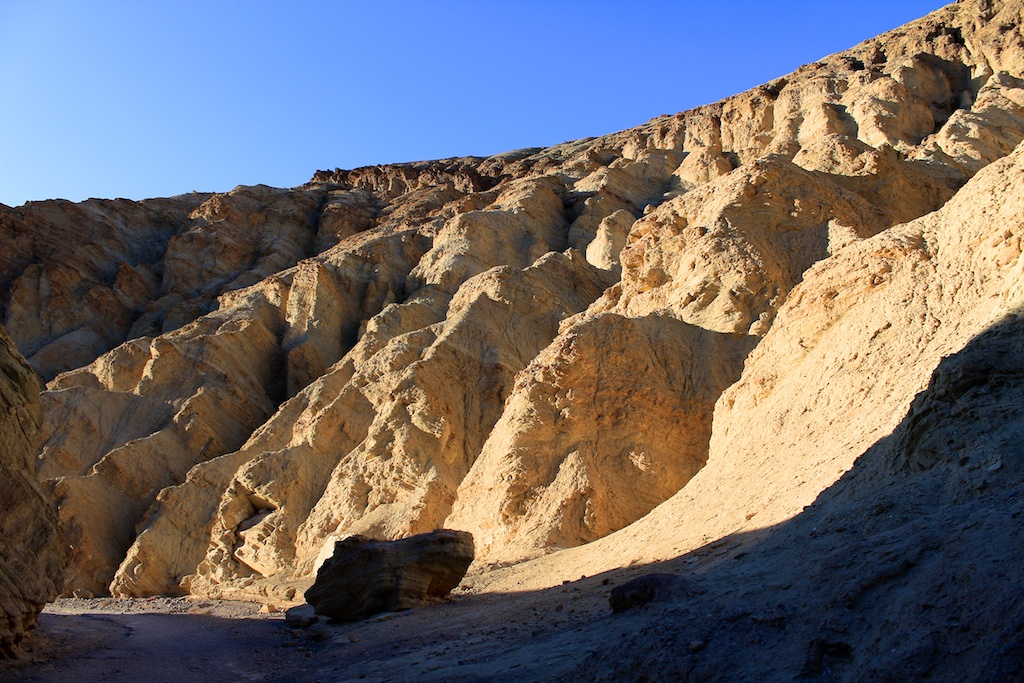 One of the best hikes in Death Valley is the short Golden Canyon walk. It is only a few miles each way, but it takes you through rugged canyons that truly get the golden name when the sun starts to set on them. This is also where many Star Wars scenes were filmed as well.
Natural Bridge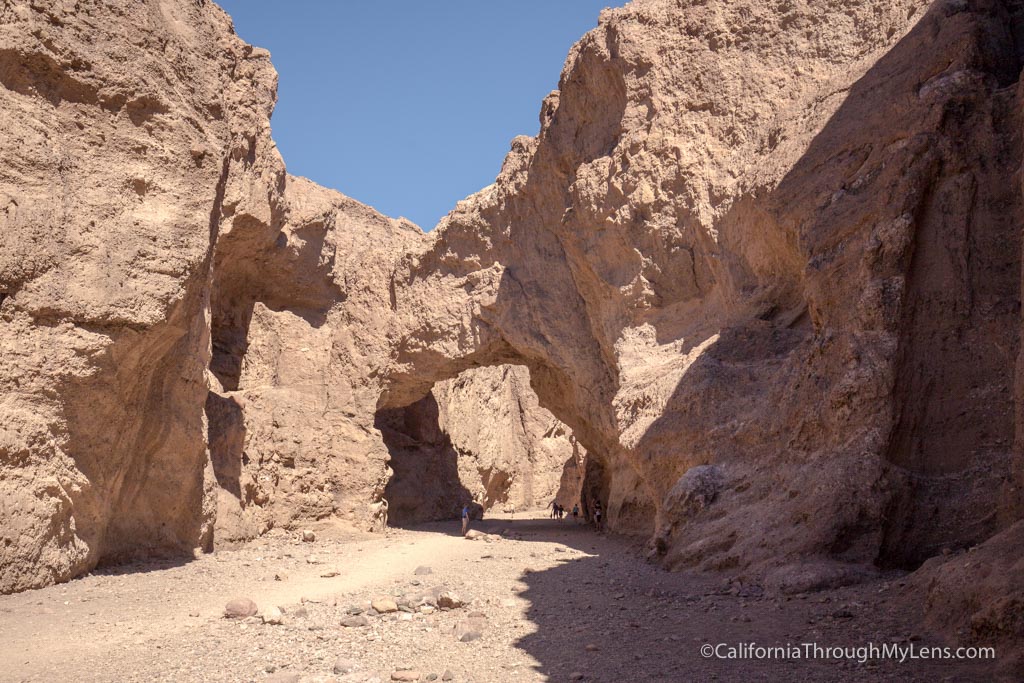 My pictures of the Natural Rock Bridge do not do it justice. This short hike leads you to a massive rock bridge that you have to see with your own eyes. This trailhead is located near Golden Canyon and Devils Golf Course, so it is an easy stop.
Salt Creek Trail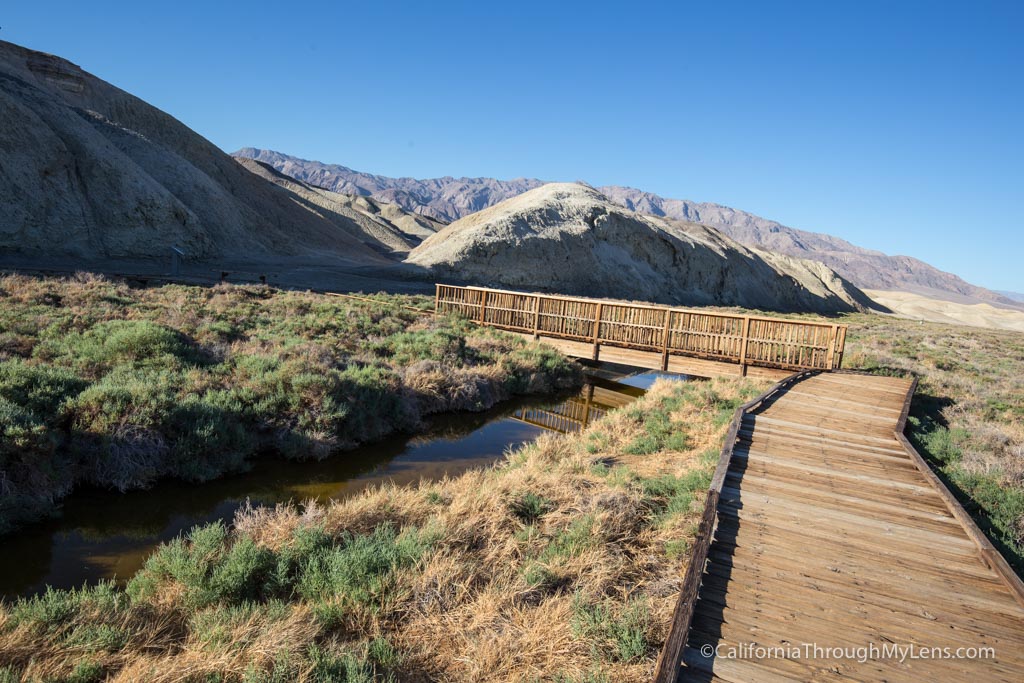 This half mile trail walks along a boardwalk out to a year round creek in the middle of the park. The creek is home to the pupfish which are an elusive species of fish found only in arid conditions like this.
Visitor Center & Thermometer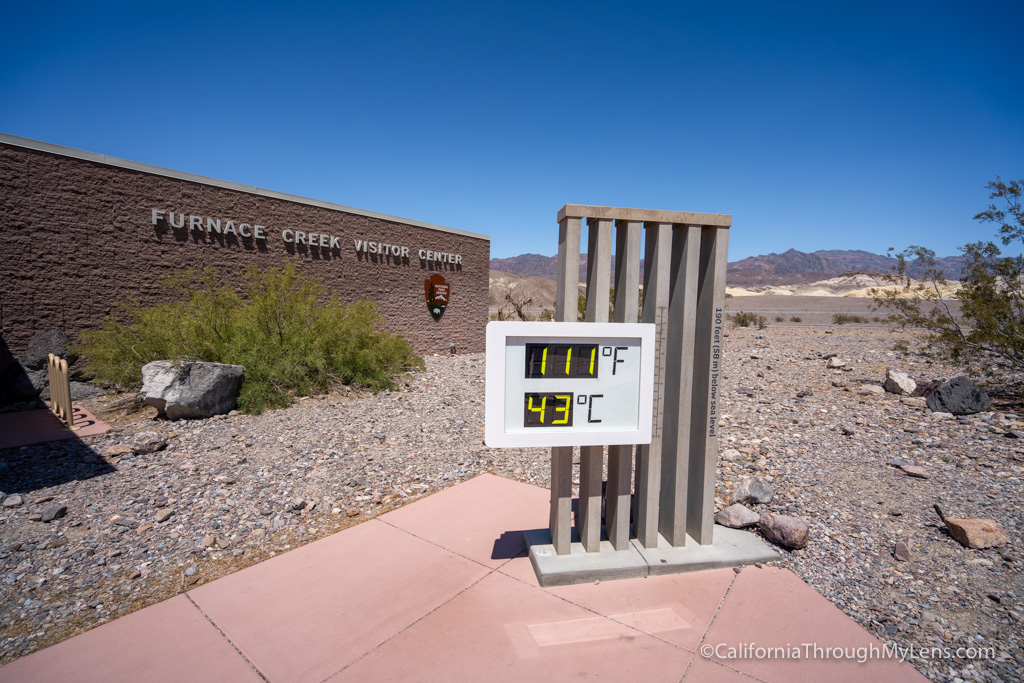 Since the park is known for being hot, the visitor center has a thermometer that people often take photos with. The last time we were there it was 111 so you can see it gets pretty hot in the park. The highest recorded temperature in Death Valley was 134. Be sure to bring tons of water and never hike in the heat of the summer.
Where to Stay
Furnace Creek Inn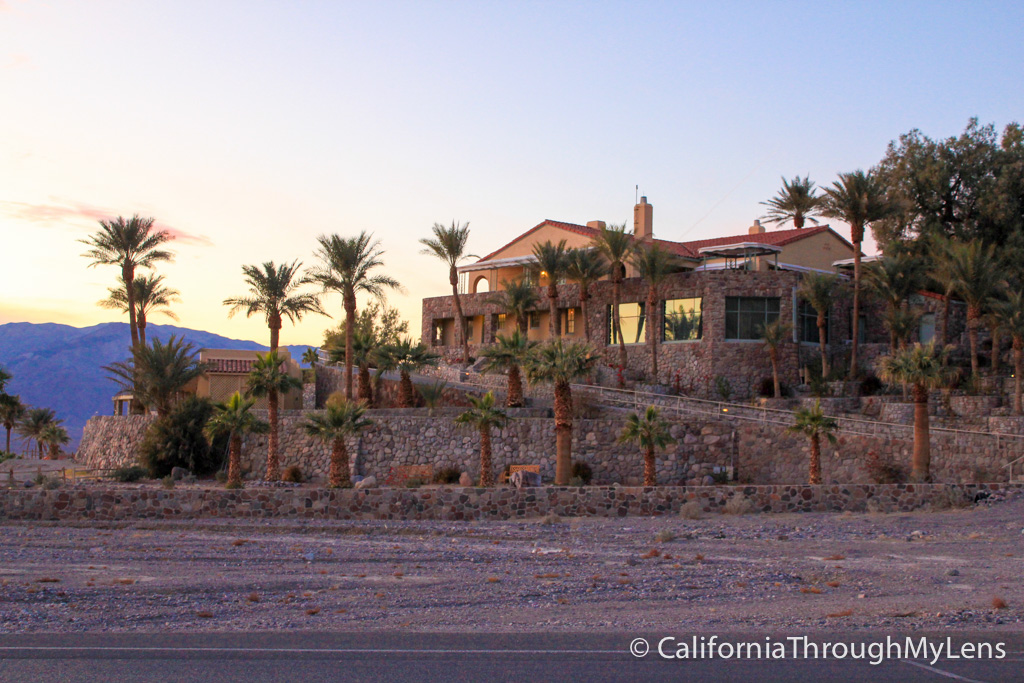 As the only hotel in the center of the park, Furnace Creek Inn is both beautiful and expensive. It has all sorts of amenities like a pool and health facilities but it will cost a significant amount as there is no competition.
Furnace Creek Campground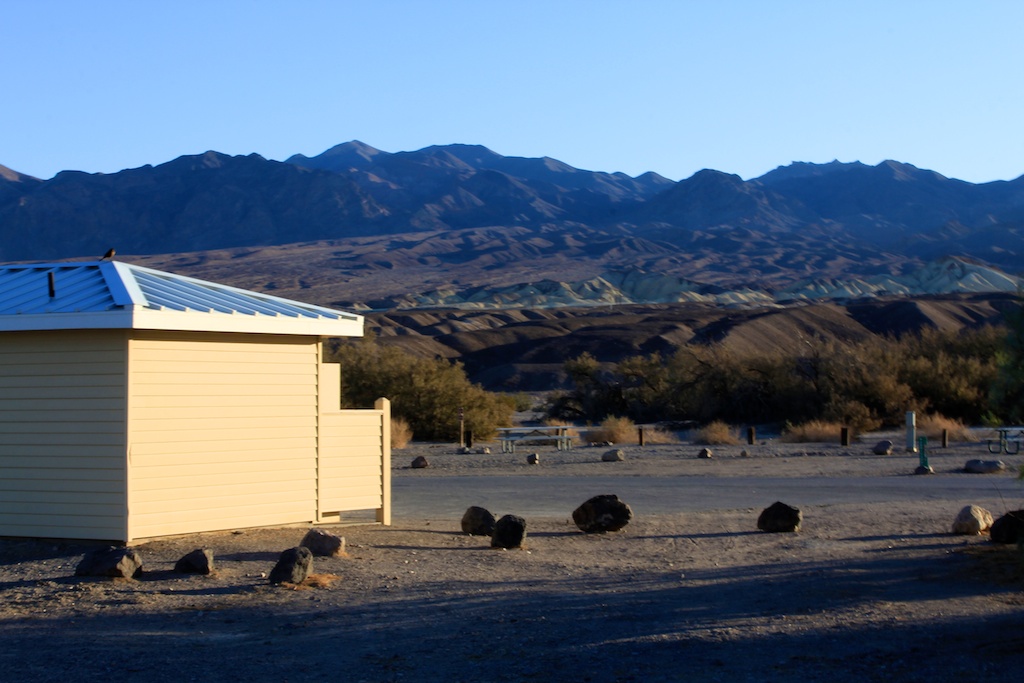 This is where you will normally find me when in the park. The campgrounds are big and well laid out, plus they are right in the center of the park. Other then in the heat of summer, this is a good place to stay.
Food
Furnace Creek Ranch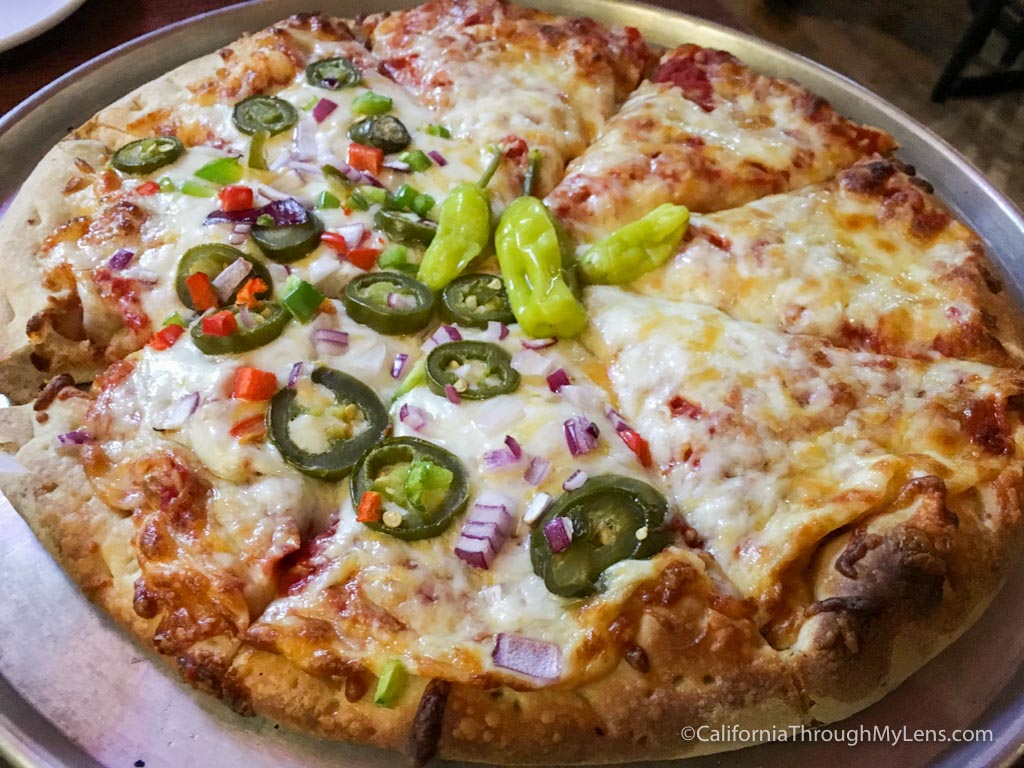 Furnace Creek Ranch Since I usually camp, Furnace Creek Ranch is my go-to for food. They have a cafe, a steakhouse and a saloon. There is also a small grocery store that has a few different items if you are looking to buy a snack or something to cook at your campsite. My favorite is getting pizza from Corkscrew Saloon.
Gas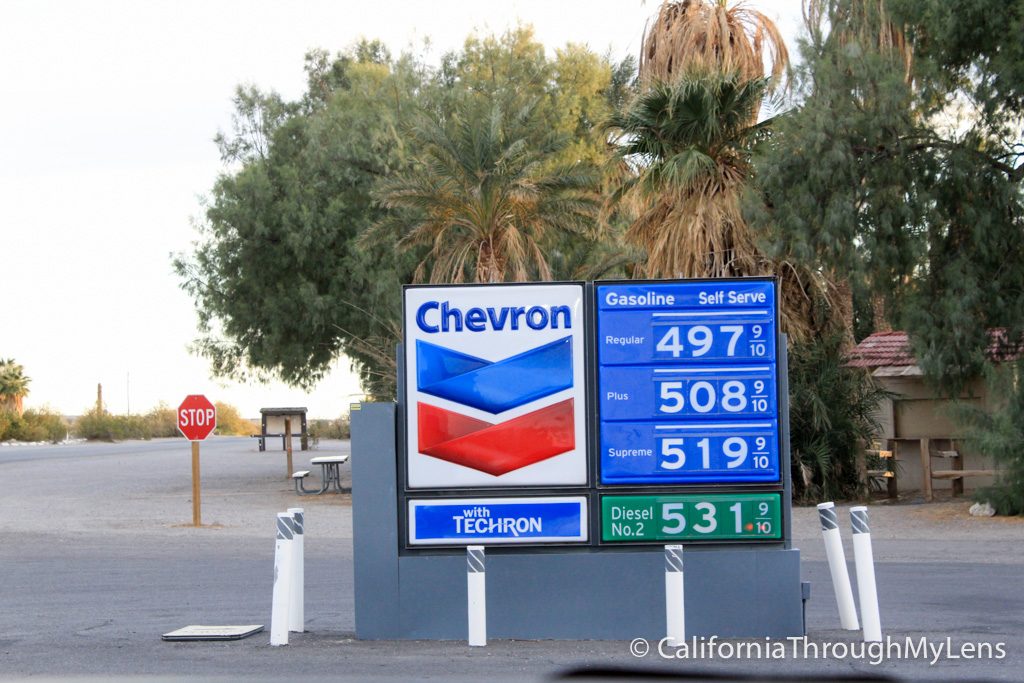 In the interior of the park, there is only one gas station. Make sure to fill up when you are there if you need it as there literally is nothing else around. Yes, because of that the prices may be crazy expensive.
Here are a few videos I have made from my time in Death Valley National Park
Now it is your turn, what did I leave off this list that you love exploring in Death Valley National Park? Be sure to leave in in the comments to others can find it as well.