Exploring Echo Park Lake with Swan Boats
Echo Park is a popular up and coming neighborhood near downtown Los Angeles with a good food scene and a large lake right in the middle. I have visited many times, but on a recent trip, I thought it would be fun to get out on the lake with some of the swan boats that I always see docked. To my surprise, it was a fantastic way to spend an hour in Downtown Los Angeles, and I recommend it if you get the chance. Here is all the information.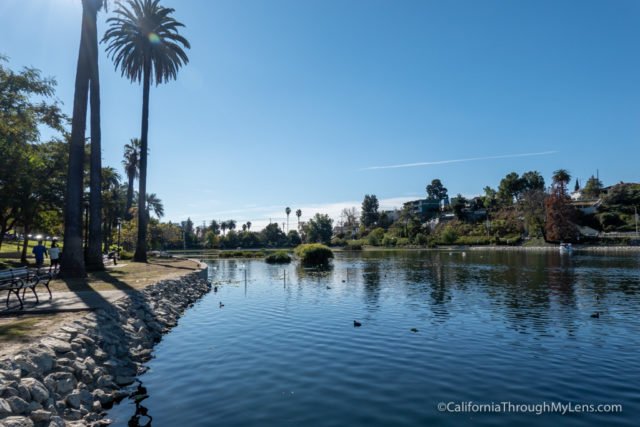 Details
$11 for adults (as of 2020) for an hour
Times for the boats on their site
Street parking located around the lake
This information was from my visit in 2020
Read more about my favorite spots in LA here
Getting There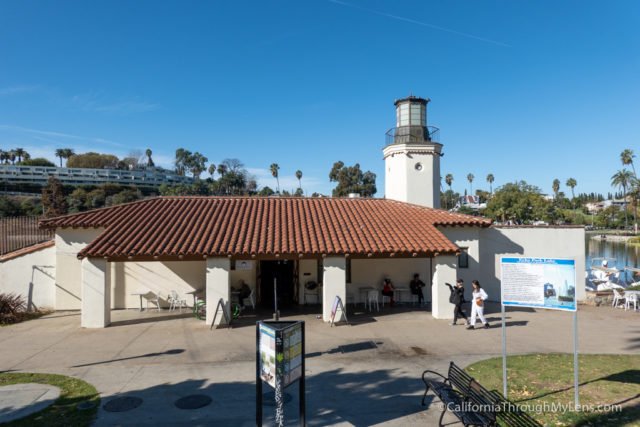 Echo Park Lake is located right off the 101 Freeway on Echo Park Ave. As soon as you get off the freeway, you will see the lake in from of you. The boat rental area is in the upper right corner of the lake. There is street parking around the lake if you can find it, but make sure to read street signs.
The Boats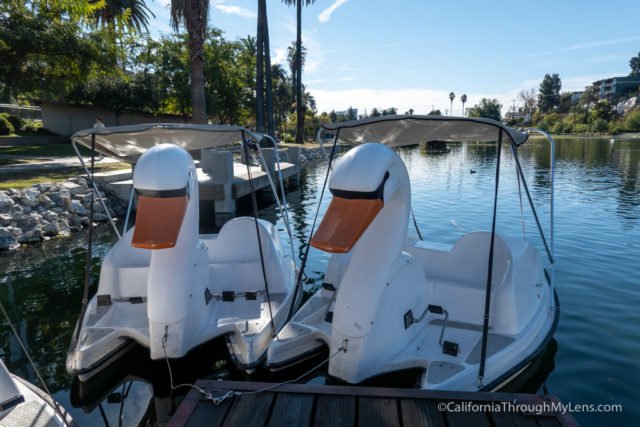 After parking, we made our way over to the boat rental area and paid our $11 each to get in a swan boat ($22 for both Amie and me). They were quick to get us set up with life jackets and into the boats.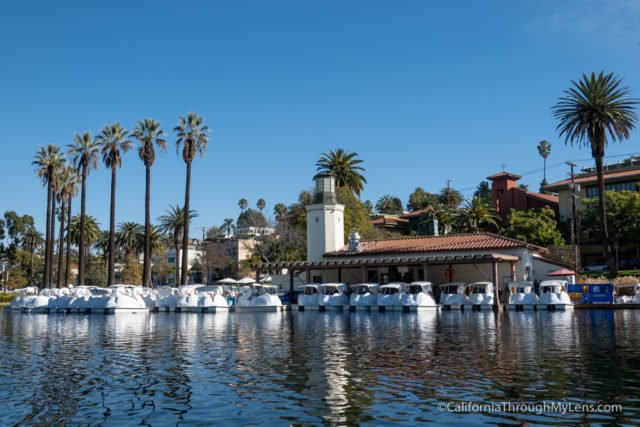 When we set out on the water, there were only a half dozen or so swan boats with us, and it was fun to cruise around without worrying about other boaters clogging the lake.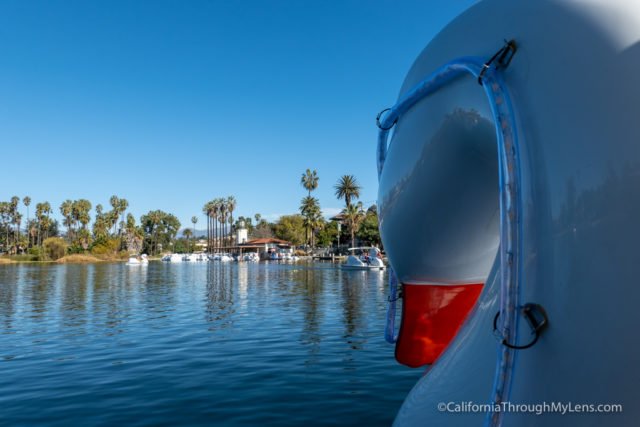 I was told that on weekends in the summer there can be a lot more boats out though, and while the lake it good-sized for a large city, it is not that big if there were a lot of boats on it. The boats are easy to paddle with two people, and there is a rod in the middle that helps with steering. It is a nice leisurely way to go around the lake.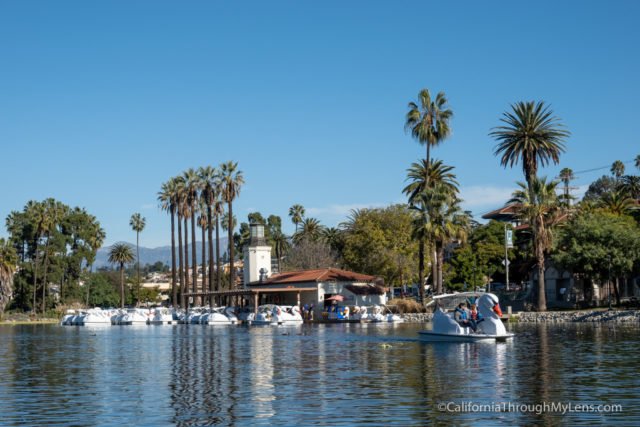 We only stayed out for about 30 minutes as we had somewhere to be, but if you have time, this is a great spot to get out on the water and maybe even have a picnic lunch on a beautiful Southern California day.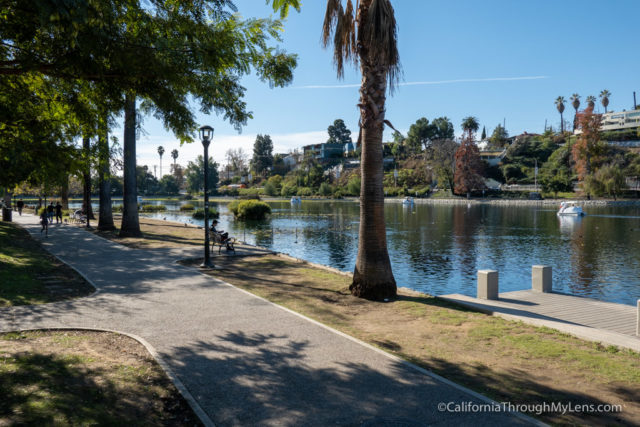 Amie and I both enjoyed the adventure, and I would love to know your thoughts in the comments.