Geology Tour Road: Joshua Tree's Easiest 4×4 Road
Geology Tour Road is an 18 mile drive in Joshua Tree National Park that has sections only accessible to four wheel drive vehicles. It is a fun place to drive that shows you what the park would have looked like back in the day. While there isn't a ton to see there, it is a good intro to the park's geological history as well as a few human elements. Here is all the information.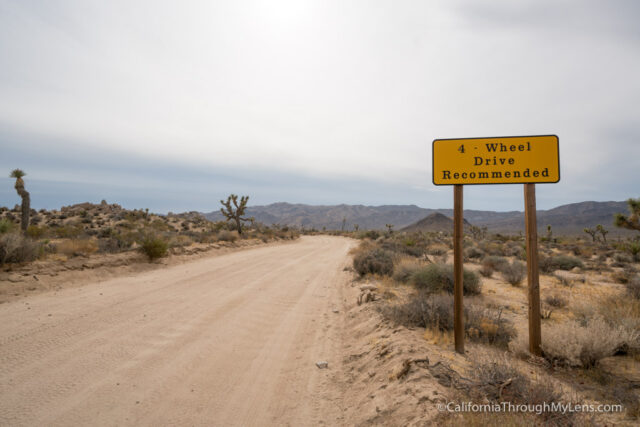 Details
4×4 is recommended, but you can usually get to Squaw Tank without it. Driving on to complete the loop generally requires 4×4 though. Check with a park ranger for the status of the road.
18 miles round trip
Location: The marked turnoff is near Jumbo Rocks Campground.
This information is from my visit in 2017
Read more about Joshua Tree National Park here
Getting There
Geology Tour Road is on the park map between Jumbo Rocks and Sheeps Pass. There is a sign noting the turnoff, but you have to keep your eyes peeled to see it.
The Drive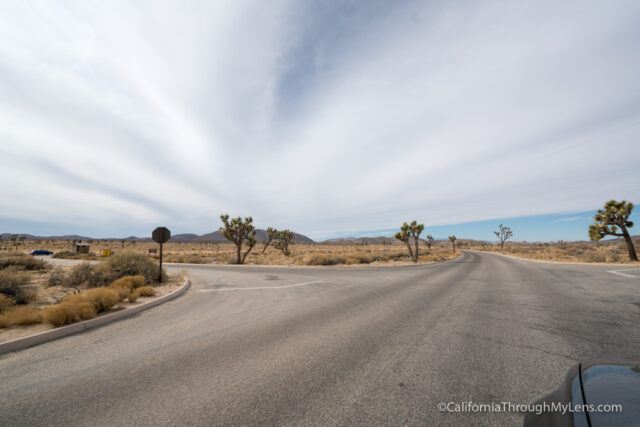 When you turn onto Geology Tour Road, it will be paved for about 100 feet before becoming dirt.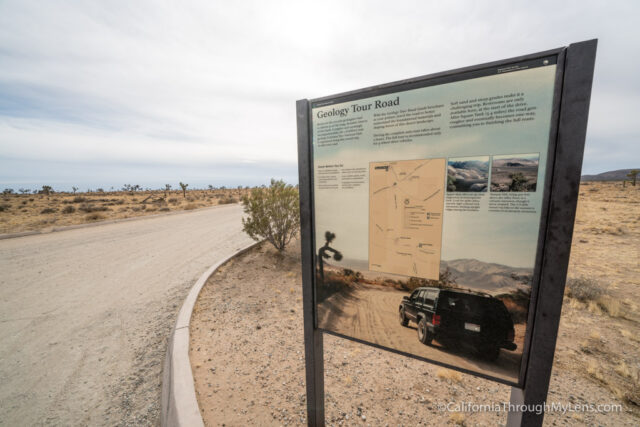 I would recommend taking a picture of the map or grabbing one of the printouts, so you know where you are going before heading out.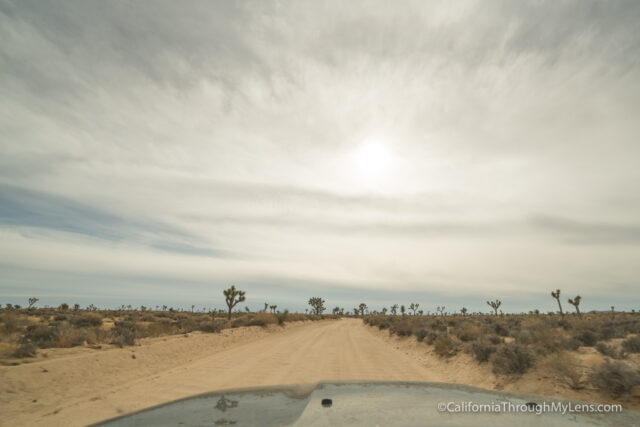 There are numbered signs that correspond to the different points of interest in the printout, but I found it hard to see these signs while driving.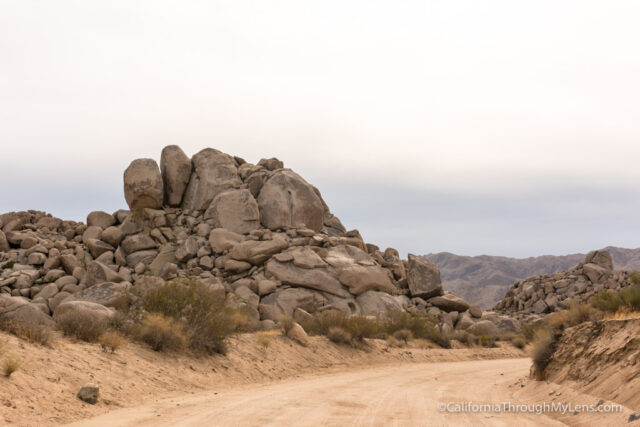 Also, the first six or so miles to Squaw Tank is not very exciting, it is flat, and there are sparse Joshua Trees around.
Squaw Tank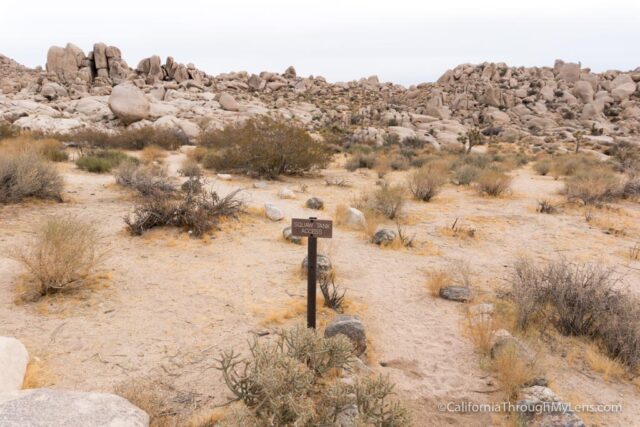 At the six mile mark, you will see a turnout for Squaw Tank, which is the primary point of interest on this drive.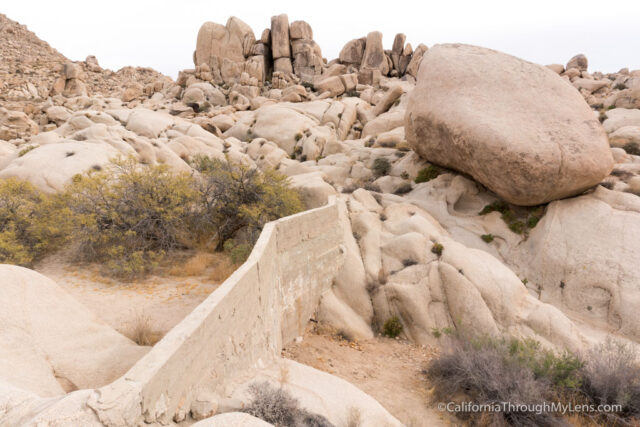 You will have to walk about a tenth of a mile to see it. Squaw Tank is an old concrete wall that once served as a dam for water in the area.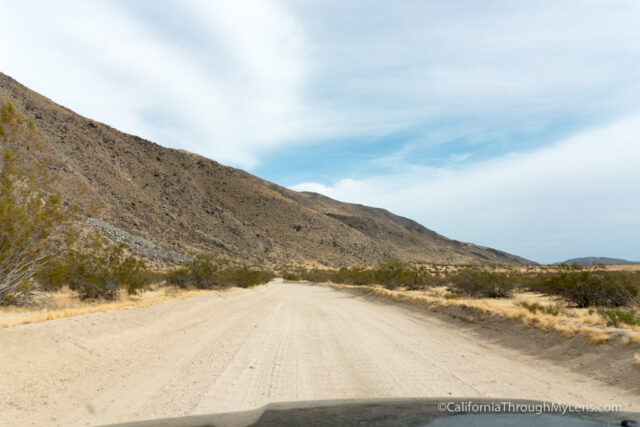 I would recommend not heading on from here if you do not have 4×4 since this portion of the drive was rougher when I went.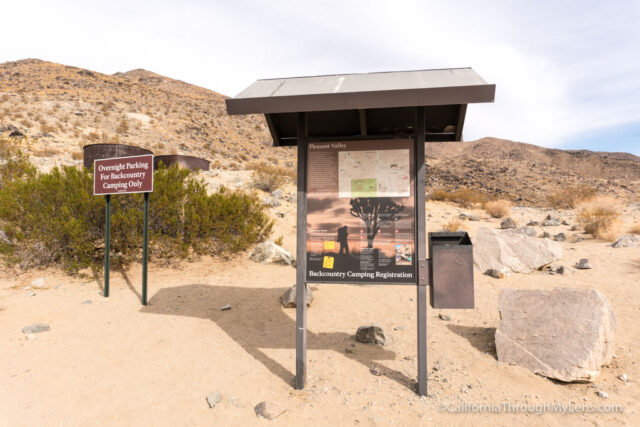 The road then enters into a one-way loop that will take you alongside a mountain before arriving at Cottonwood Springs.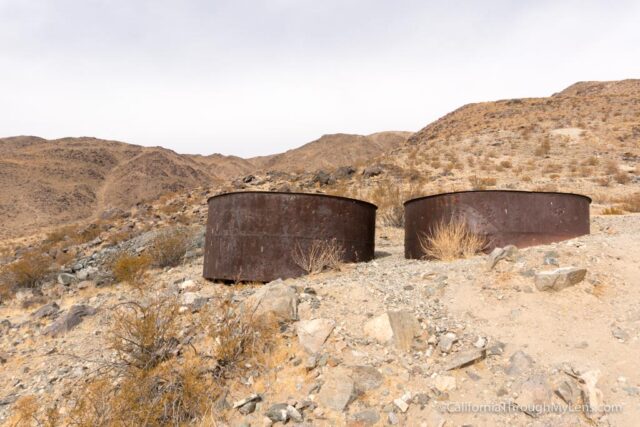 Cottonwood Springs is the start of many backcountry adventures in the park, but I didn't do anything there when I went. There are two old water tanks near the sign though.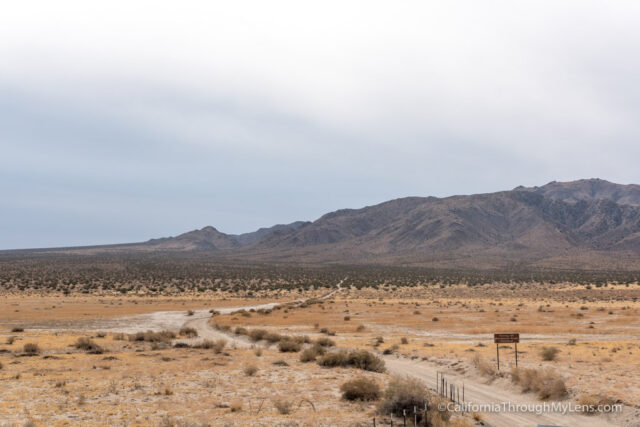 The road gets more narrow and rocky here as you head up the small hill to the junction with Berdoo Canyon Road.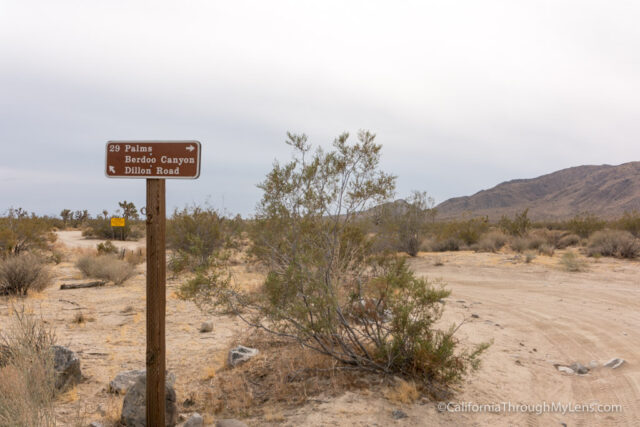 This is an actual 4×4 road, so don't attempt it unless you know what you are doing.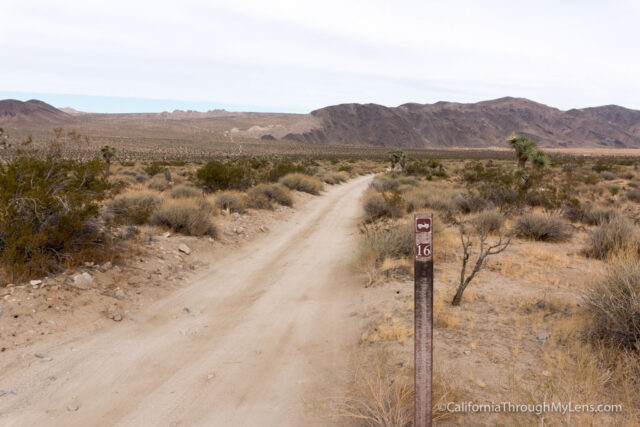 The road bends inward and continues the climb before arriving at point of interest 14, 15, and 16.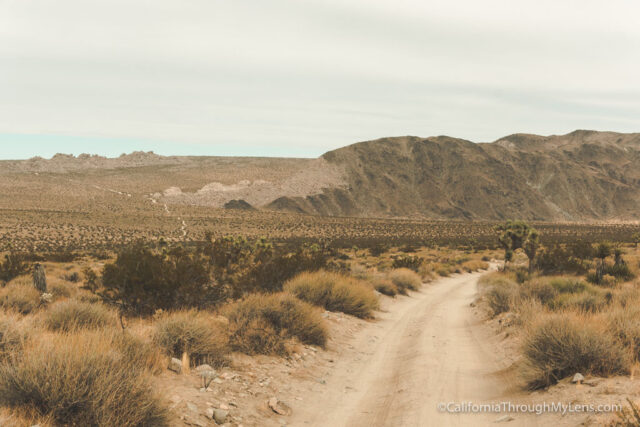 Point 16 is the best part on this trail as it looks out over the valley and provides a 180-degree view. You can also see the road you came in on in the distance.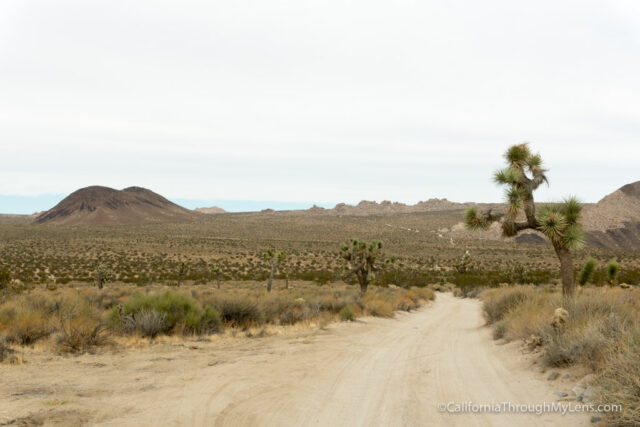 After taking some photos at this small pullout, you will want to continue back to where the road split and then drive back the way you came.
When I went on a weekday, I didn't see anyone else on this trail, so it felt pretty remote even though it really isn't. While it is not one of my favorite things to do in the park, it was still a fun adventure that I wholeheartedly recommend. Check it out and let me know what you think in the comments.