Choco Chicken: Chocolate Infused Fried Chicken in Los Angeles (Closed)
Update July 2015 – This location has been reported to be closed.
One thing LA has a lock on is unique places do eat. There's a sausage place with rattlesnake sausages, a place where you eat in total darkness and Choco Chicken where literally everything has chocolate in it. Located near Staples Center, and coming highly recommended I had to give it a try.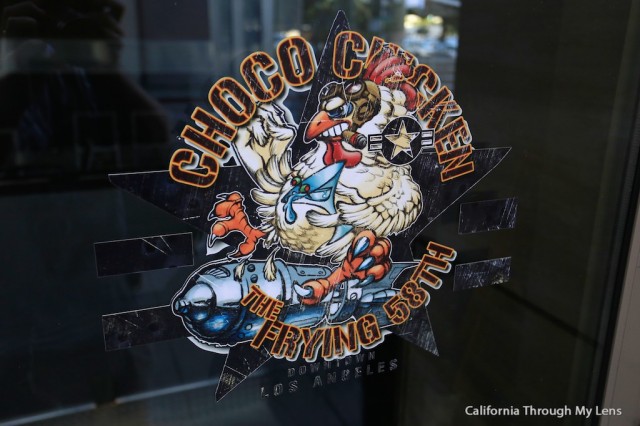 Details
$15 a person
Hours: Tues – Sat: 11AM – 10PM, closed Monday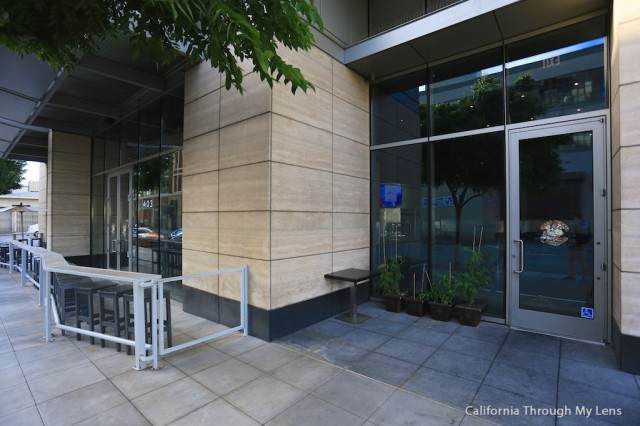 The exterior of Choco Chicken is easy to miss as it blends into the industrial areas around it, but as you approach you will see the logo and be set at ease. There is street parking across the road but if that is not available then you may be forced into an hourly lot.
The interior is clean and simple with lots of metal and grey tones, a big bar and a bunch of small tables. On Sunday afternoon it was not too busy and we got a seat right away.
Our waiter was really great and loved giving us a run down on this place. It uses free range, grain fed chickens and they are marinated in the chocolate sauce for 24 hours before being cooked.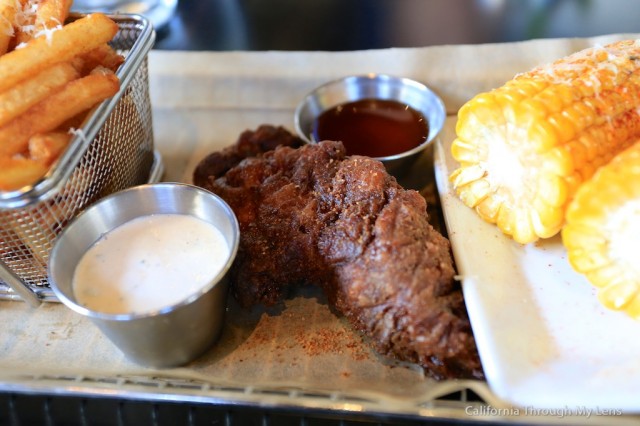 The other thing you must know before ordering is the sauces, they have a TON of great sauces. They are as follows: chocolate ketchup, miso chocolate ranch, honey with Habanero in it and butter with Habanero. I would say that all of them are fantastic, with the honey being my favorite, it is just the right amount of sweet and spicy.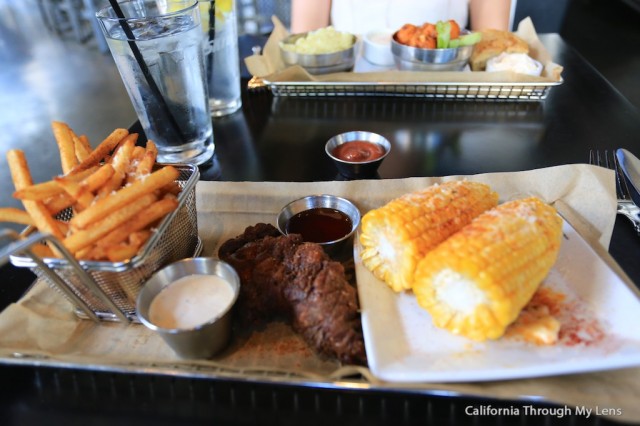 For a meal I went with the duck fat fries, chocolate chicken breast, corn and carmelized bacon biscut, I know it was super healthy. I am not a huge chicken fan so I don't eat a lot of it, that being said the chicken here was simply amazing. The chocolate breading was sweet but not overpowering and really created a salivating flavor. The bacon biscut was a standout as well as It was flakey and fresh, with a topping of butter and honey it was easily a top recommendation.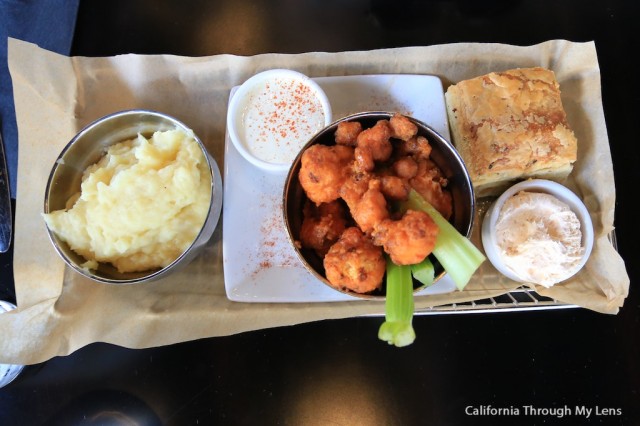 My wife is vegetarian and she got the buffalo cauliflower which she described as a perfect blend of sauces and vegetables. She said you'll forget your even eating cauliflower and she practically licked the plate. The white chocolate mashed potatoes were good as well but not as good as you wanted them to be.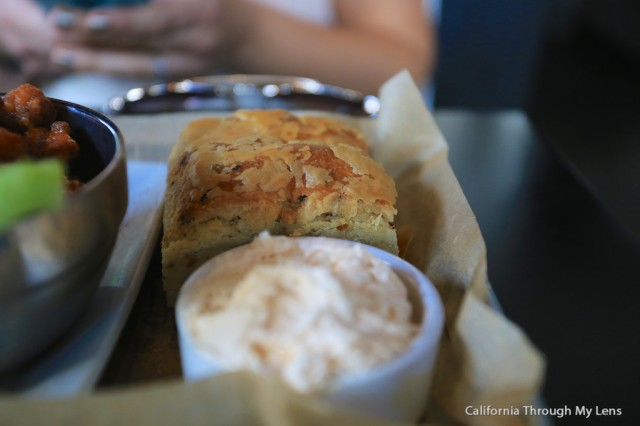 My recommendation: go here, order the chicken, cauliflower and the biscuits. I am sure you will enjoy it.