When I was at Garlic World in Gilroy off Highway 101, I asked them where I could go for lunch to get my garlic fix. I was quickly told that the Garlic City Cafe in Gilroy was where it was at. I drove the ten minutes into town and sat down to a meal of what I hoped was a garlic overload. It was a garlic overload, but I was impressed with what I found here, read on for all the information.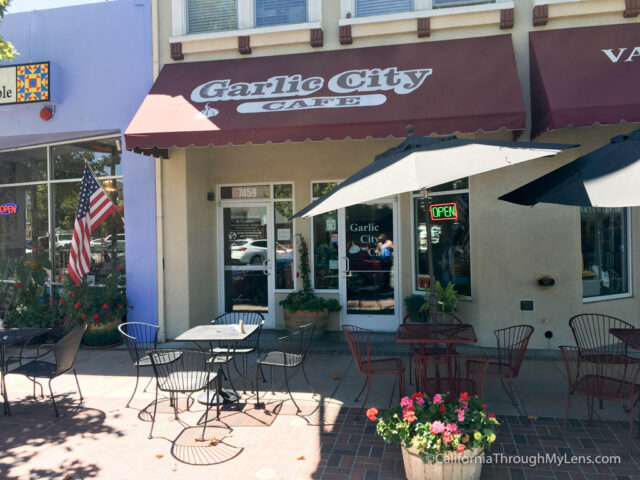 Details
Cost: $10 to $15
Location: 7459 Monterey Rd, Gilroy, CA 95020
Getting There
Garlic City Cafe is located right in the heart of downtown Gilroy. You can't miss it as you drive down Monterey St, and there is street parking available.
The Cafe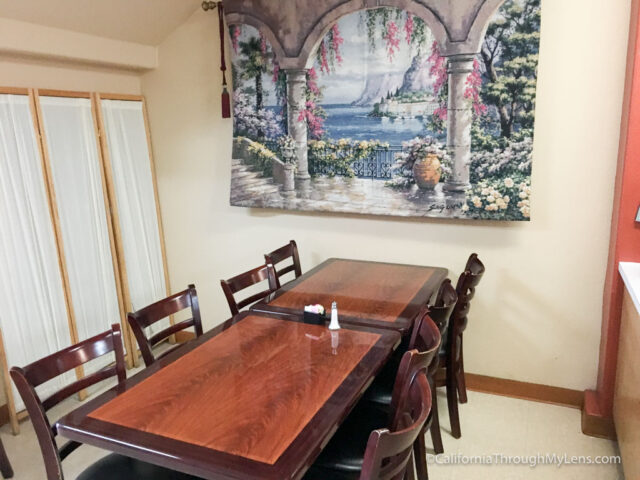 The cafe itself is pretty small with a dozen tables inside and four outside. It was a nice day, so I opted to sit outside.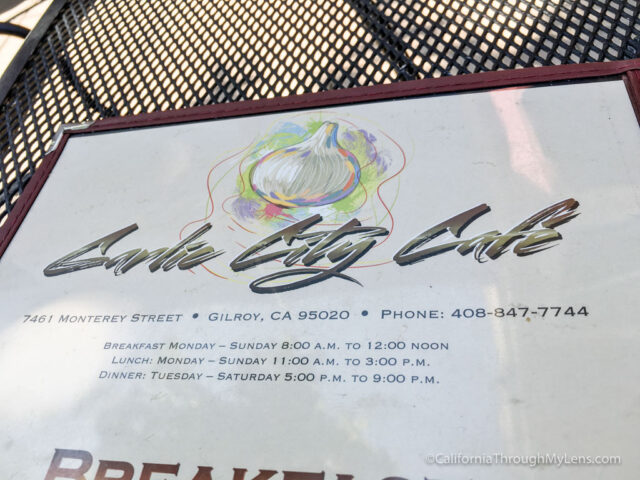 When I got the menu, I asked the waitress for what the most garlicky thing was and just ordered that. It ended up being the garlic burger and the garlic soup. When in Gilroy you have to go big right?? About 15 minutes later my food arrived and here is what I thought.
Garlic Burger – The meat has garlic ground into it and around six cloves sitting on top. This is not what you want to order if you don't like garlic, but you should already know that. I enjoyed it as the meat was cooked well and it fit my craving for Gilroy garlic. I thought the roasted garlic on top would be overpowering, but it added a nice flavor.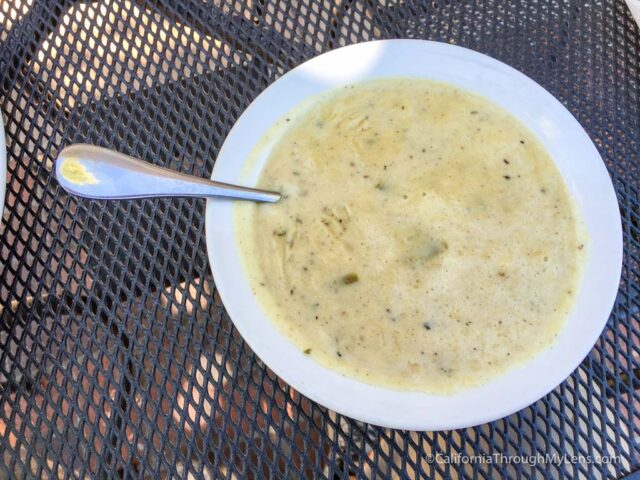 Garlic soup – An excellent creamy soup with a strong garlic flavor that adds to the taste instead of overpowering it. I honestly didn't think I would like it, but I was impressed.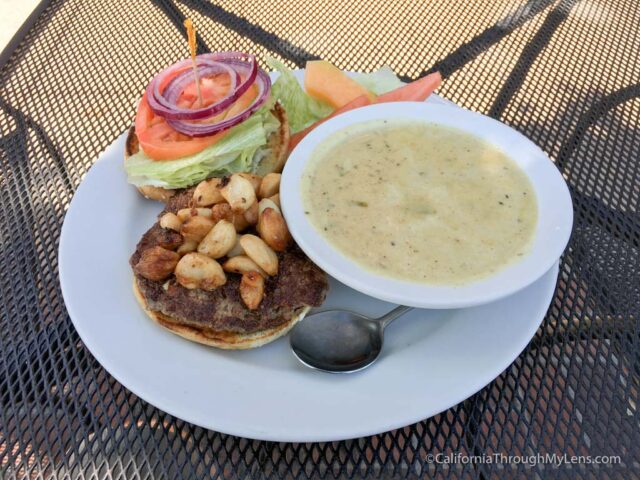 Overall I found this place to be a lot better than I anticipated it being. I figured it would be gimmicky, but the food was actually above average. I enjoyed both the burger and the soup. If you are looking to get your garlic fix in Gilroy, then I wouldn't hesitate to recommend Garlic City Cafe. Let me know if you have a different suggestion in the comments.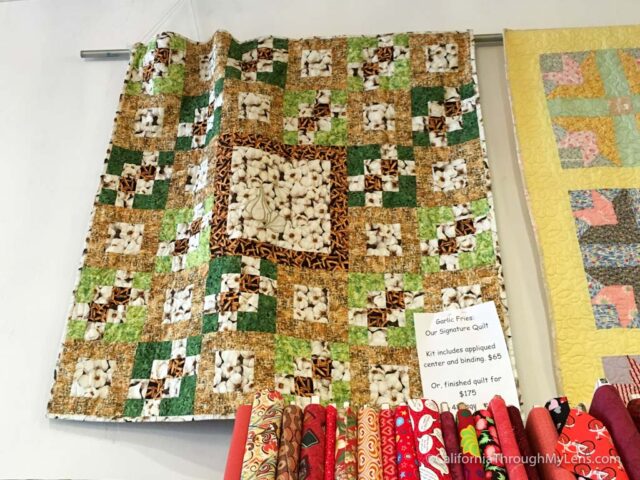 Also, stop by the store next door called the Nimble Thimble. They have a garlic fries quilt so why wouldn't you want to see that??