F. McLintocks Saloon & Dining House in Pismo Beach
Pismo Beach and San Luis Obispo are not hurting for good places to eat, as there are so many options such as this, this, and this. If you are looking for an upscale place for a great dinner in the city though, than look no further than F. McLintocks, the historic tavern and steak spot right on Pacific Coast Highway. Here is all the information.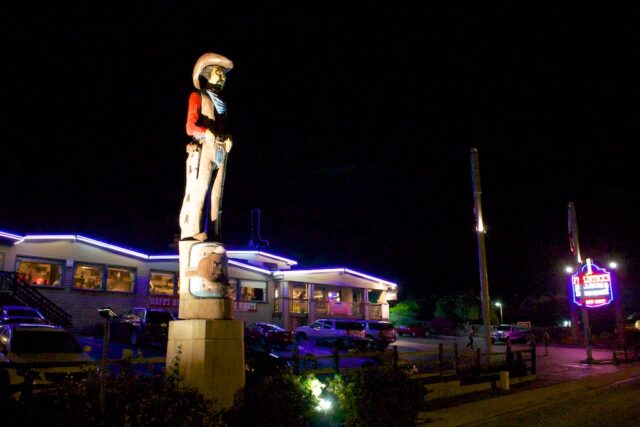 Details
$20 – $30 for a meal

Hours: 4 PM – 9 PM

I visited in 2015 and 2018
The Location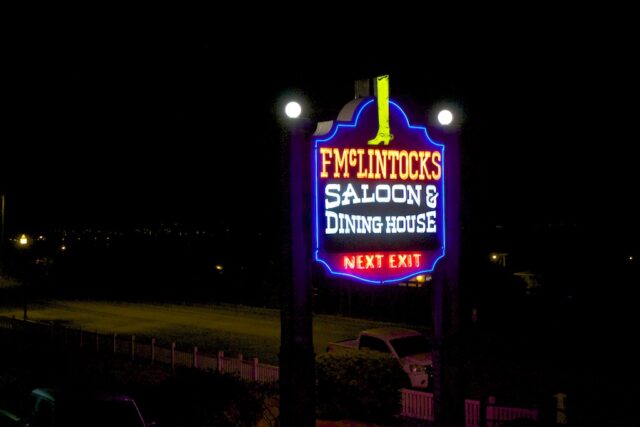 When you are driving Pacific Coast Highway, it is impossible to miss the famous F. McLintocks with its 30-foot tall wooden cowboy perched outside the restaurant. It is especially fun at night-time when the neon lights are lit up beckoning you in.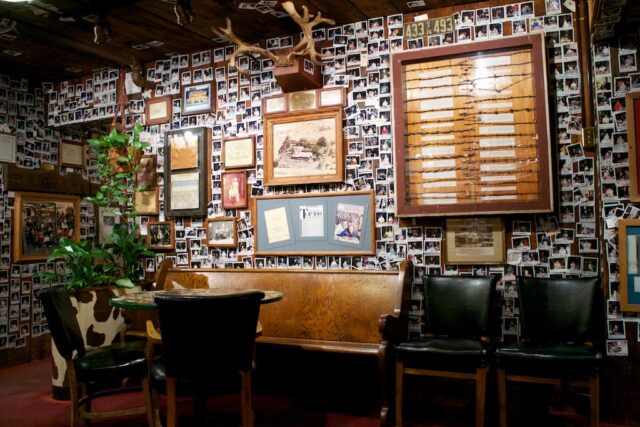 From the moment you enter, you will realize this is one of those places that doesn't take itself seriously. There's a stuffed bison, gift shop, and Polaroids all over the walls. The restaurant has the appearance of a rustic cowboy tavern or cabin, and the bar is dimly lit and inviting.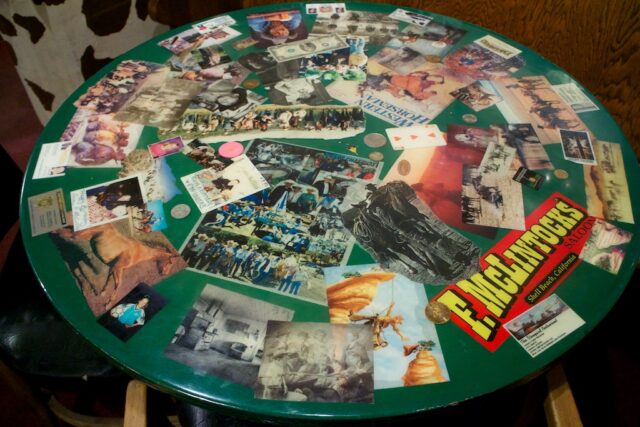 The Food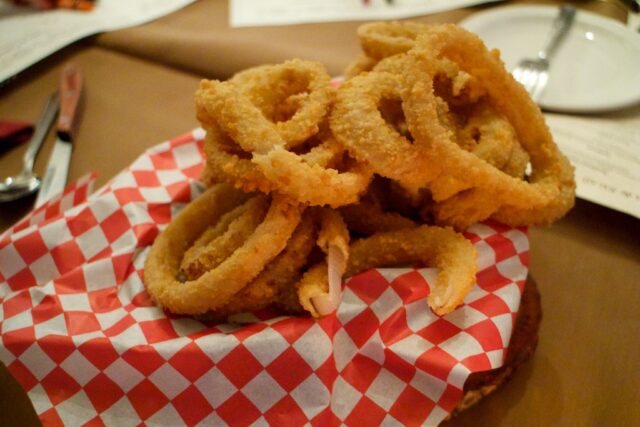 Before ordering, know that the portions are enormous here and know that onion rings, beans, garlic bread, chips and salsa, and after dinner ice cream are all complimentary if you order dinner. You will leave full, I guarantee it.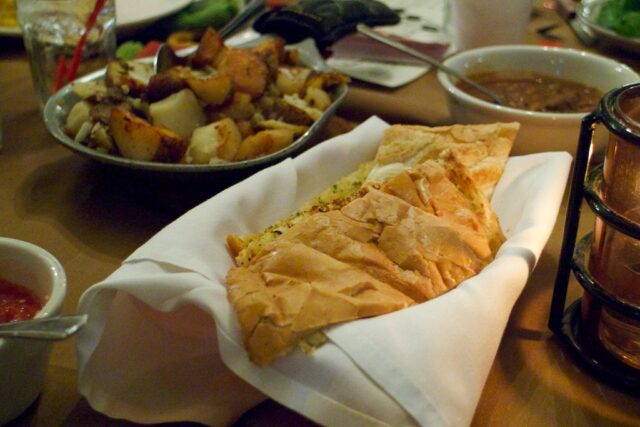 Of course, for me, the only thing to get here is some form of steak or ribs. It is not a very vegetarian-friendly place as my wife will attest, but there is always salad or sides for the non-meat eaters.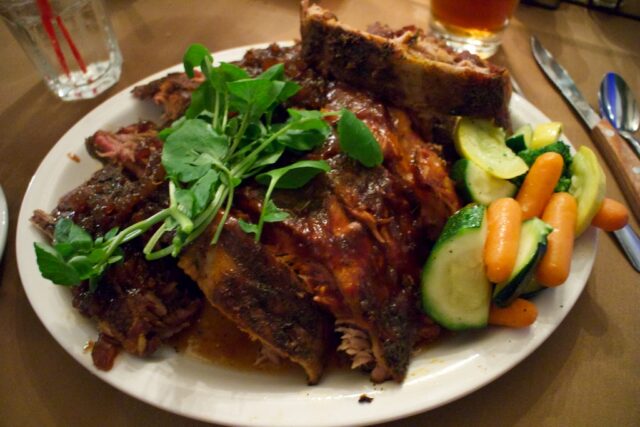 The ribs are smothered in BBQ sauce, and they fall off the bone in a good way. I usually get the full rack, but that is only so I can take some home as I am usually too full from the accessories to eat them all.
The waiters also do a fun thing where sometimes they pour water onto a cup that you hold on your head (I am guessing this is by request only?). Obviously, you only want to do this if you are prepared to get a little wet, but it is impressive how good they are at this.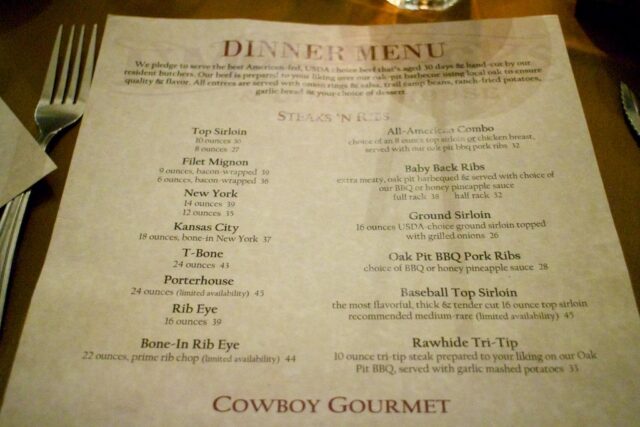 I don't have much else to report on this spot other than to tell you it is a fun, more expensive stop on PCH. If you are looking for something cheaper than I would recommend Splash Cafe, which is across the freeway from here and has a killer bread bowl with clam chowder, but you will get your money's worth if you eat at F. McLintocks and I always enjoy myself. Let me know what your favorite place is to eat in the area in the comments.