In Pismo Beach and San Luis Obispo there is no shortage of good places to eat. I like to try to break it down into the three main meals.: Lunch is Firestone and Splash Cafe, dinner is Mclintocks and breakfast is Nova, Honeymoon Cafe and Old West Cinnamon Rolls. Honeymoon Cafe is a great stop for me because the food is good and the atmosphere is excellent. Here is the info.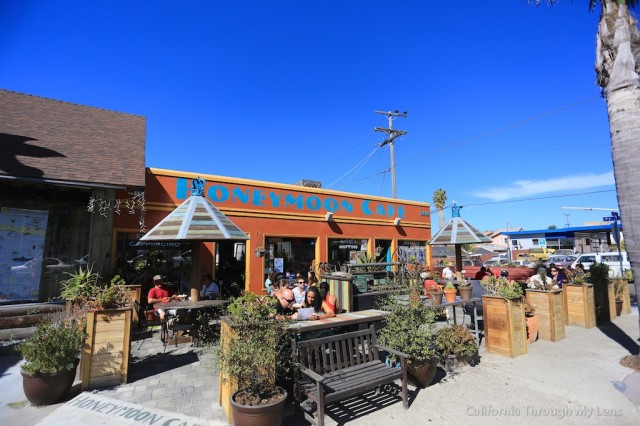 Details
Hours: M-F: 7AM-3PM, Sat – Sun: 8AM – 2PM
Cost; $6 – $10 a person
When you turn off onto PCH from Highway 101 you will be on one of the main roads that runs through Pismo Beach as you pass art galleries, restaurants and the Honeymoon Cafe. It is not in the main downtown of Pismo Beach near the pier but is only a quarter-mile walk away.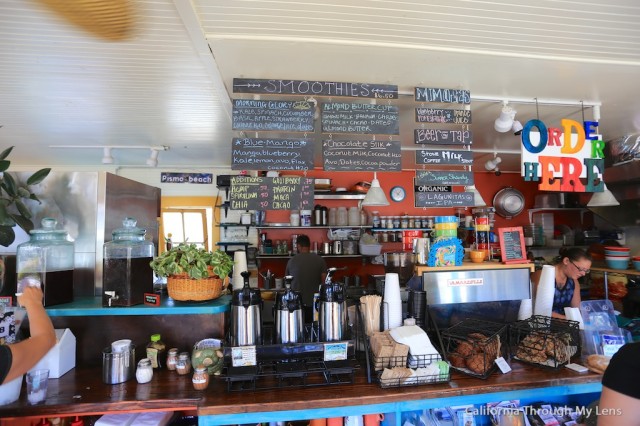 On the weekends it can have a line but they are fast and there is ample outdoor seating, plus it is worth the wait. I especially like the style of the cafe as it is very low-key and homey in a good way. They have lots of random mugs for coffee and even a sign pointing to a separate entrance for hipsters which creates a fun atmosphere. It is also very dog friendly and you will always see dogs on the patio, which is a plus for some people and a negative for others.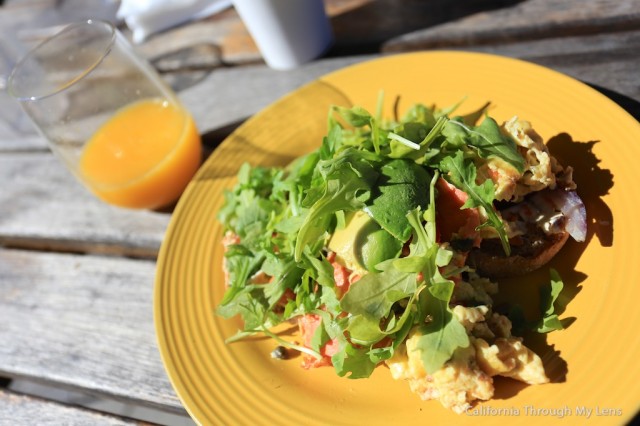 The food itself is on the healthy side as opposed to a normal American diner and I really enjoyed that. They even have a quinoa breakfast burrito which I have never seen before and Amie was very excited to try. They actually had a few other quinoa bowl options so it is a great spot for vegetarians.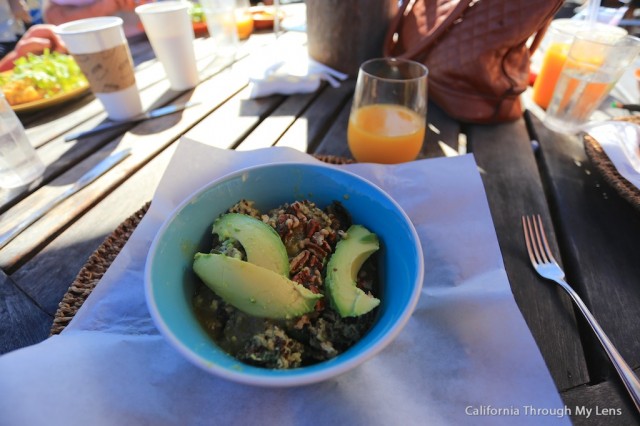 I opted for the smoked salmon scramble which was a different take on Eggs Benedict with a wheat english muffin and cream cheese then a smoked salmon and capers omlette on top. It was a good breakfast that didn't leave me feeling bloated. Top it off with orange juice or coffee and it is a filling place for a good healthy meal. I like the Honeymoon Cafe and have no problem recommending it as it is a fun atmosphere with good food, let me know what you think in the comments.