Old West Cinnamon Rolls in Pismo Beach
Located right near the central downtown area of Pismo Beach, Old West Cinamon Rolls is like a donut shop for cinnamon rolls. I know, I was blown away by that idea as well! The inside has the typical donut shop menu sign, a windowed display case of rolls, and the traditional metal chairs; however, where the donuts would be, they have been replaced with a plethora of cinnamon roll options and boy is it magical. Here is all the information.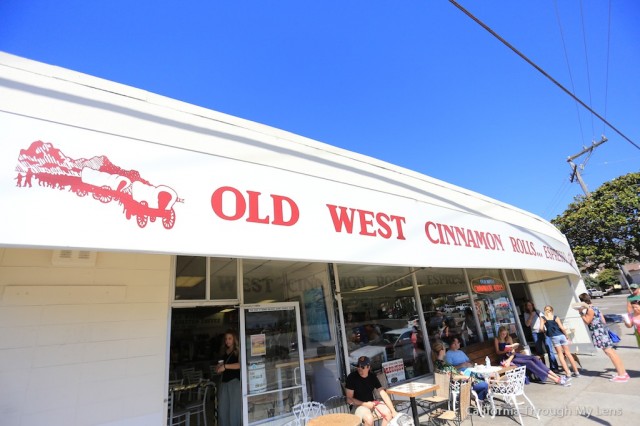 Details
$3-$4 for a roll
Hours: 6:30 AM – 5:30 PM
Location: 861 Dolliver St, Pismo Beach, CA 93449
Information as of 2017
The Store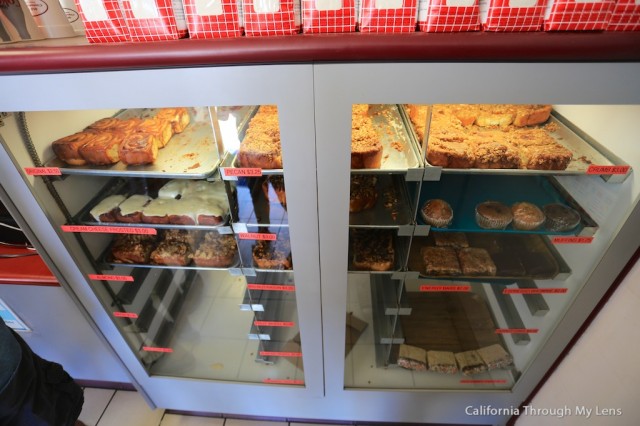 When I went, there were eight different options for cinnamon rolls. They had a plain, plain with cream cheese frosting, crumble with granola and cinnamon on top, almond, pecans, and few others.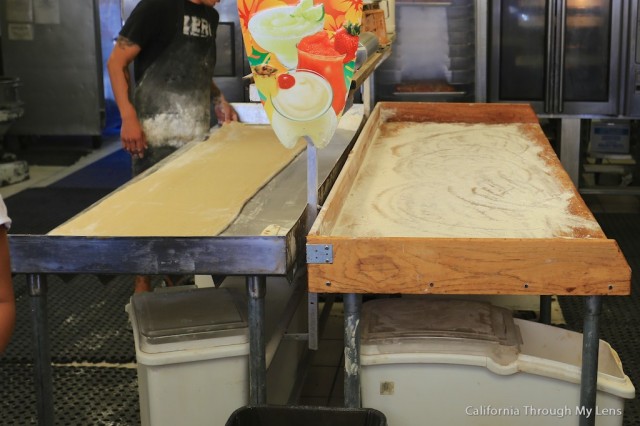 You could even see them cooking up the rolls in the back as well, and if you order an original, there is a good chance it will come out warm.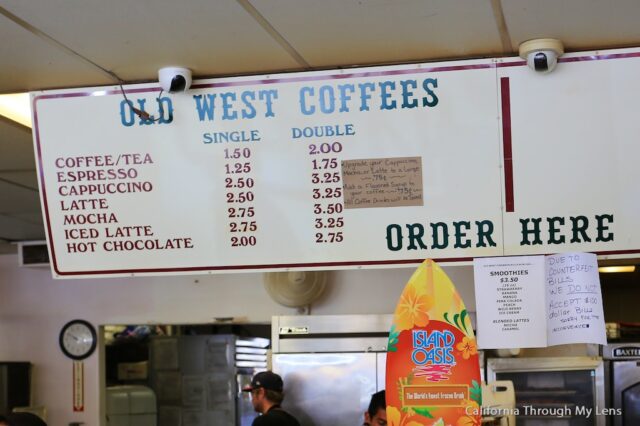 I went with the original, cream cheese frosting and a crumble as I felt like that would give me a tasty variety to indulge in and a good sampling of what they had to offer.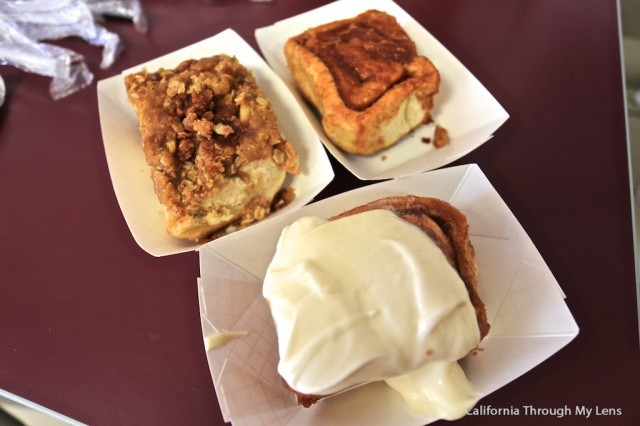 Of the rolls I had, I think the plain one was my favorite. It was like a Cinnabon roll but not as sweet, which is the way I would prefer it. As I am sure you are aware, the closer you get to the middle of the roll the more gooey and amazing it becomes.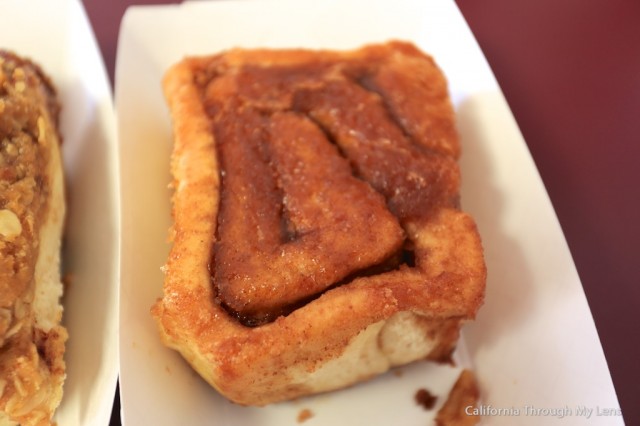 The cream cheese frosting roll was a close second as it was just a plain roll smothered in the frosting, and the frosting they had was delicious.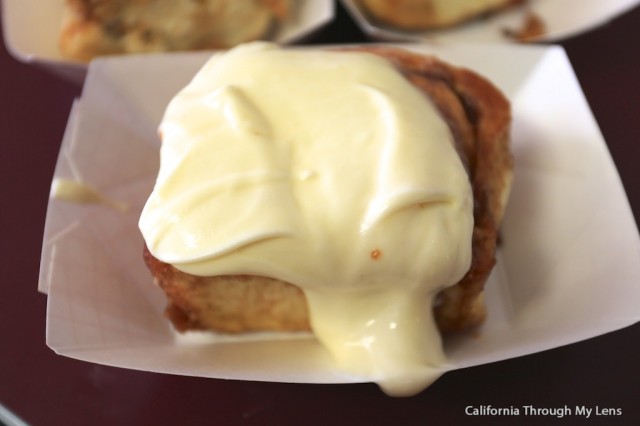 The crumb was the least favorite of the three as it was just nothing special, but since the other two were so great, it was hard to compare. They also had a mix so that you can make your own roll at home if you want to as well. I did not try this, but I can't imagine I could make a roll as good as they were here.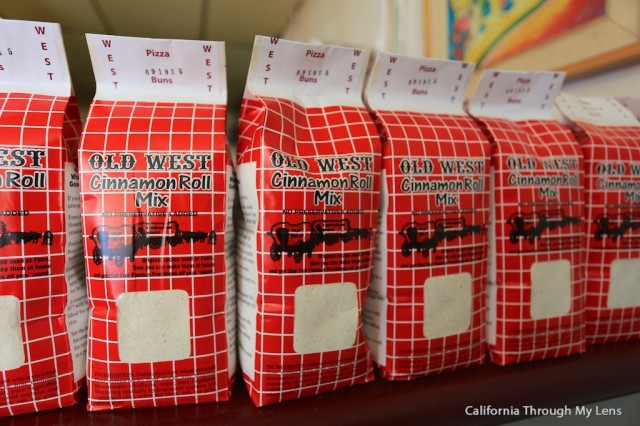 I couldn't believe how reasonable the price was on these rolls, they were good sized and only a few dollars. I guess that is why they have so many good Yelp reviews and a line out the door when we came. If you are driving Pacific Coast Highway, this is an excellent stop for breakfast or lunch; I won't judge. Let me know your favorite in the comments.