One Thousand Steps Beach: Santa Barbara's Best Sunset Spot
It's hard to pick a favorite beach in the Santa Barbara area, but if you really pushed me, I would probably say One Thousand Steps Beach. Located close to Shoreline Park, but with no real parking area, this beach is rarely busy, and it has some of the best coastal views in the entire area. You do have to walk down a good amount of steps to get to it though. Here is all the information so you can check it out yourself.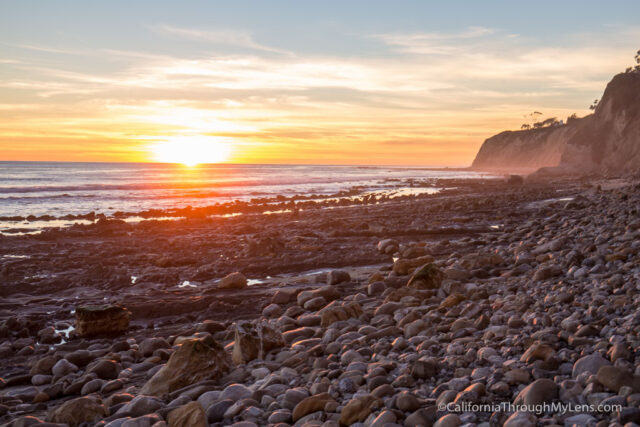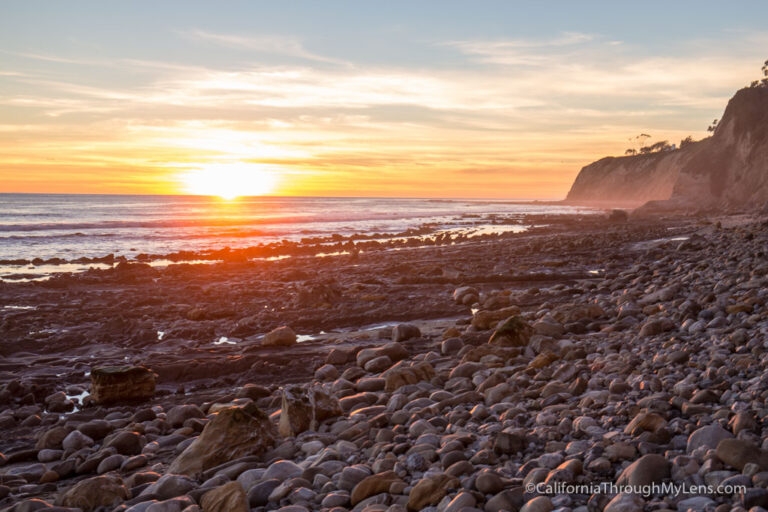 Details
Open sunrise to sunset
Requires you to walk down 100 or so steps
Only street parking around – read signs, so you don't get a ticket
Location: 1429 Shoreline Dr, Santa Barbara, CA 93109
Visit all of my favorite spots in Santa Barabara here
This information is from my visit in 2017
Getting There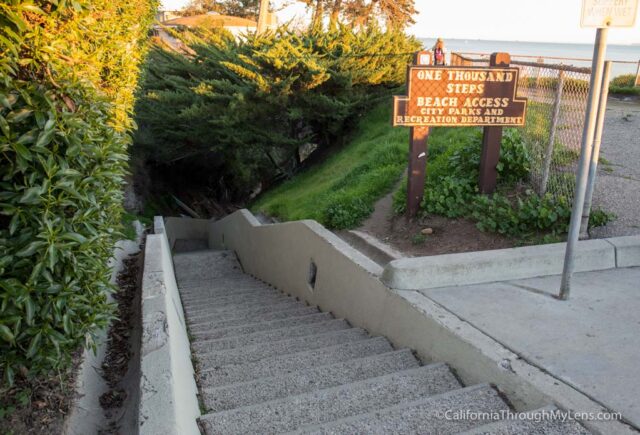 From downtown Santa Barbara you will want to head to Shoreline Drive and past Shoreline Park. Immediately past the park, there is a small street on the right called Santa Cruz Blvd. This street is where the entrance is to the park, and if you can find parking here, then you are fortunate. If not, there is parking on the streets around it, but be sure to read the signs.
The Trail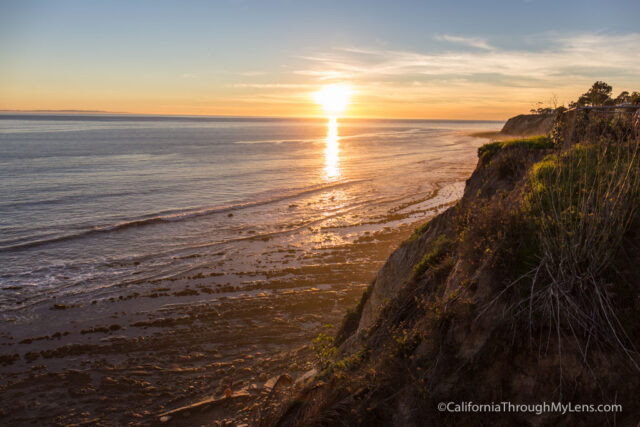 After finding parking, you will want to proceed to the Santa Cruz Blvd, which is where you access the trail down from. This is also an excellent viewpoint looking down at the beach, so check that out before heading down.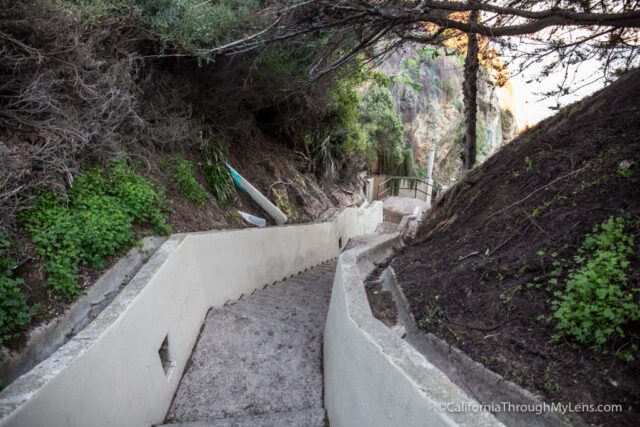 The trail from here is just stairs all the way down to the beach. I would say there are at least a hundred stairs, but I am not entirely sure.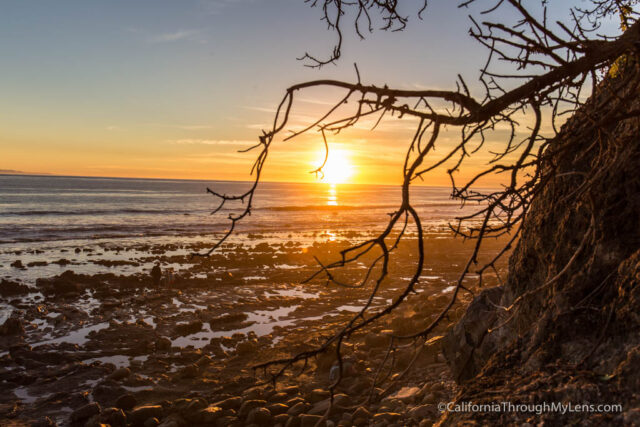 Once you get to the bottom, you will be on the beach.
The beach here is not the traditional sand to water beach as it has mostly rocks leading out the water.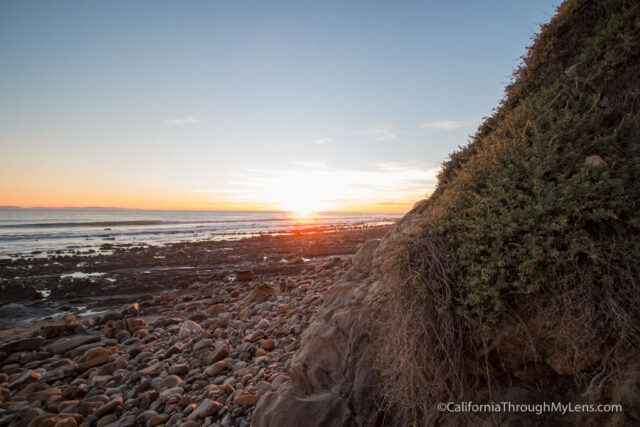 This makes it a lot of fun to explore for kids though, as the rocks form temporary tide pools all over the beach.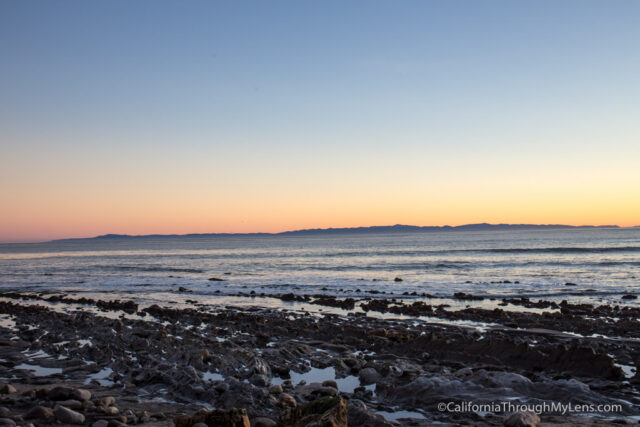 The coastal view down here is staggering, especially at sunset. You can usually see across to Channel Islands National Park as well.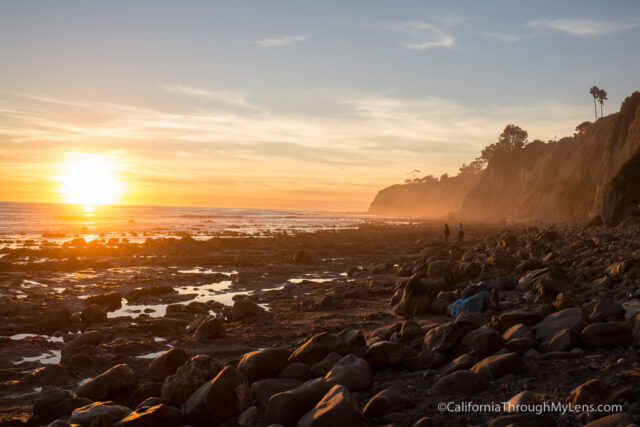 You can explore the beach in either direction to your heart's content, but do note you will be walking over big rocks, so it is somewhat slow going. I cannot stress enough how epic this spot is for sunset, and it is a must visit in the city.
Leave me a comment and let me know what you think below.