Law's Railroad Museum: A Fantastic Step Back in Time
If you have driven up Highway 395, then you have no doubt seen the signs for Law's Railroad Museum in Bishop. If you are anything like me though, then you probably expected it to be a touristy trap that nickel and dimed you with a few historical items. However, this is entirely wrong, Law's is a fantastic stop, one that I am bummed I waited so long to see. Here is all the information.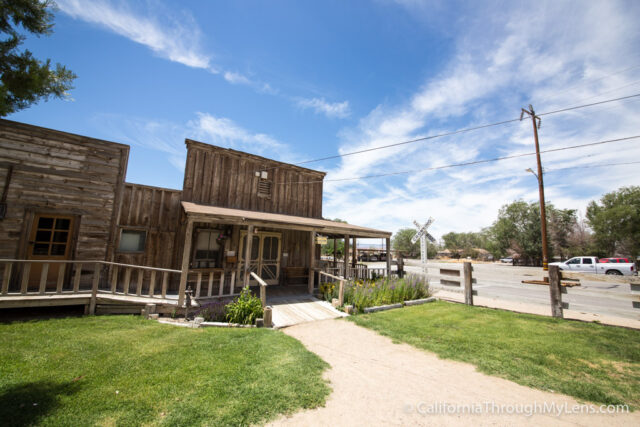 Details
$5 suggested donation (as of 2017)

Hours: (signs say times can vary by season though so be sure to check before you go)

Gold mine demonstrations on Wednesday and Thursdays – 10 AM – 2 PM

Information from my visit in 2017
History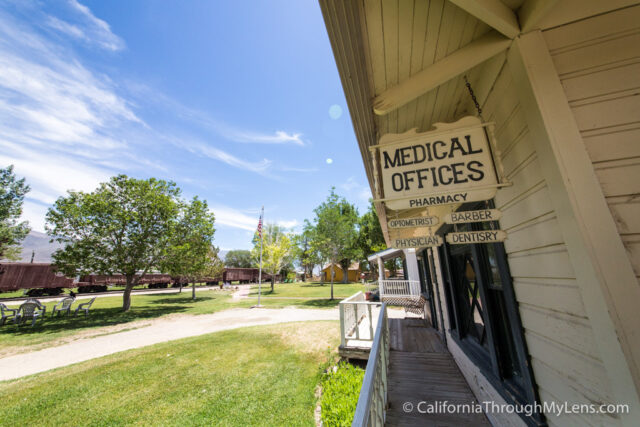 According to their site:
Located on the site of the Laws Railroad station and rail yard, the land, 1883 depot, and other buildings, and the last train, were donated to Inyo County and the City of Bishop by the Southern Pacific Railroad in 1960. At the time the railroad shut down its operations, the village of Laws that grew up around the rail yard had disappeared. That village has been recreated by moving in historic buildings from around the Owens Valley and they now contain many artifacts and exhibits illustrating early life in the Owens Valley.
The Museum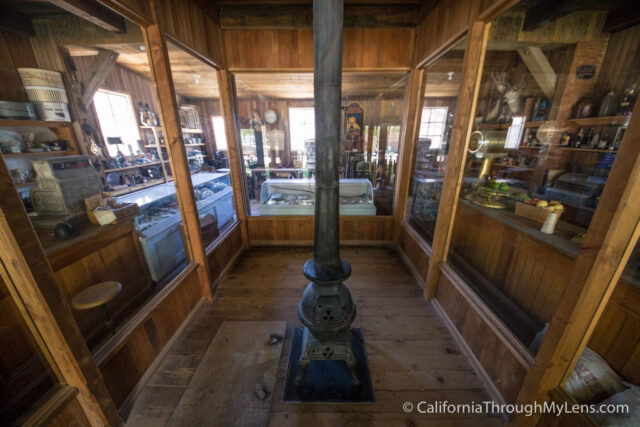 With over 43 buildings, 3 of which are original from the 1800s, Law Museum has a ton to see.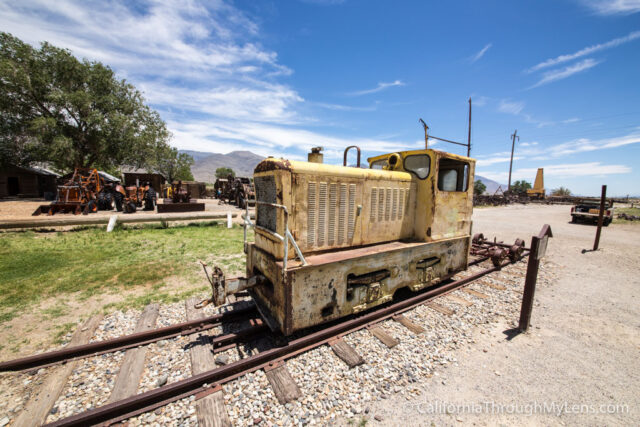 All of the spots are laid out to mimic the look and style of how the small railroad depot would have been in its heyday.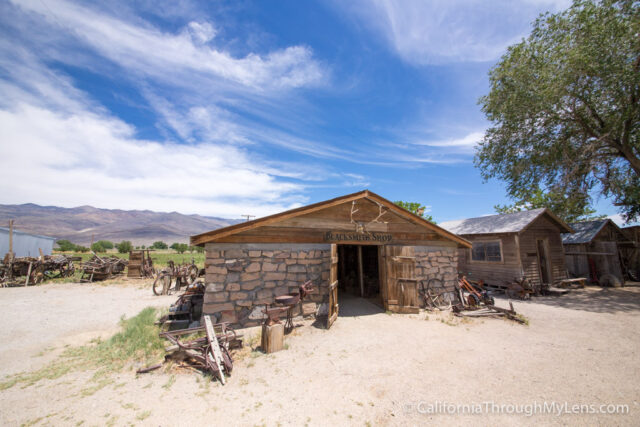 There are two rows of houses along the makeshift tracks, and through the middle runs a full nine car train.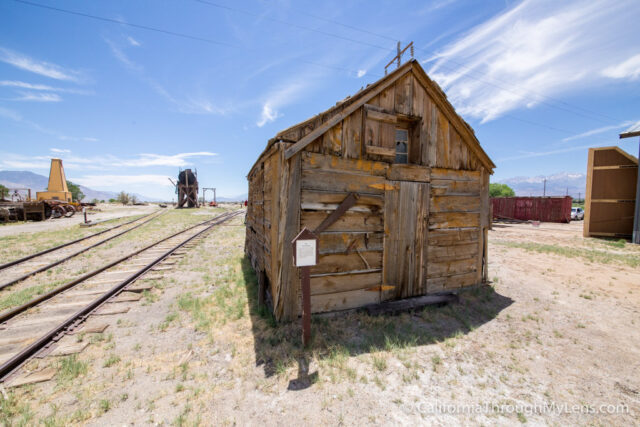 I started out from the reception center and made my way around, popping in at pretty much every building. What I can say is that these well preserved, every building has a bunch of history inside and it is one of the better museums I have been to in California.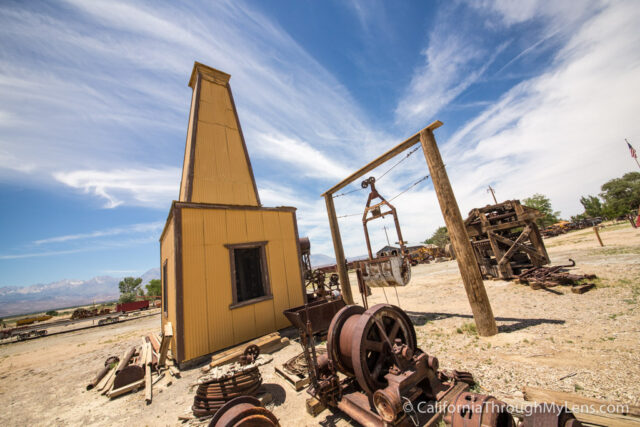 I would especially recommend visiting when the gold mining exhibit is being shown during the week. I took the tour with a docent there named Jay, and if you are reading this, Jay, you are a fantastic tour guide! Here are a few of my favorite spots in the museum:
The Print Shop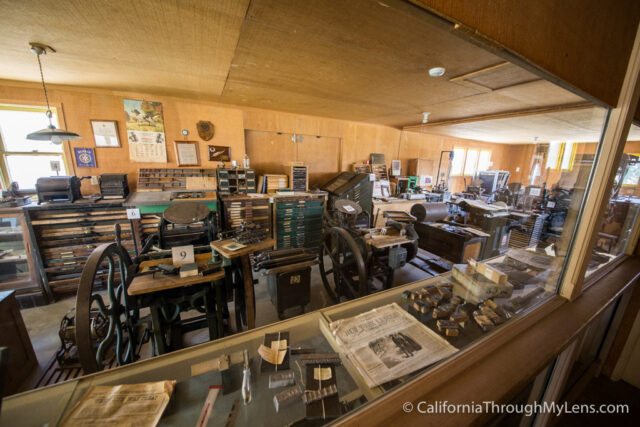 I was pretty amazed by this room as it was full of printing materials used to make newspapers and other things. I had seen machines like this before but never as many as they had here, so it was exciting to read about how it all worked.
Pioneer Building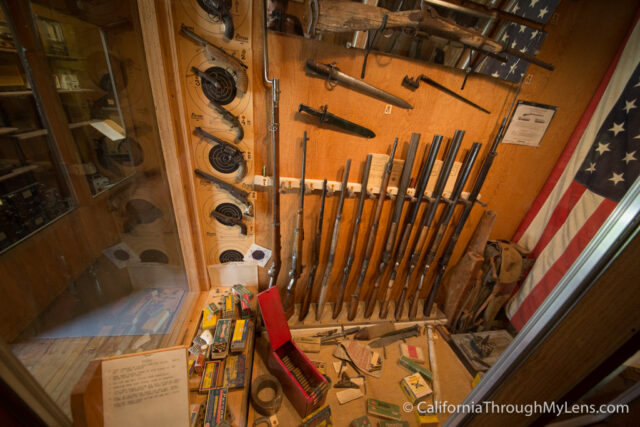 I liked this building because it was more eclectic in nature. It had an exhibit showing how much phones have changed over the years and an exhibit relating to the guns used in the era.
Barber Shop and Salon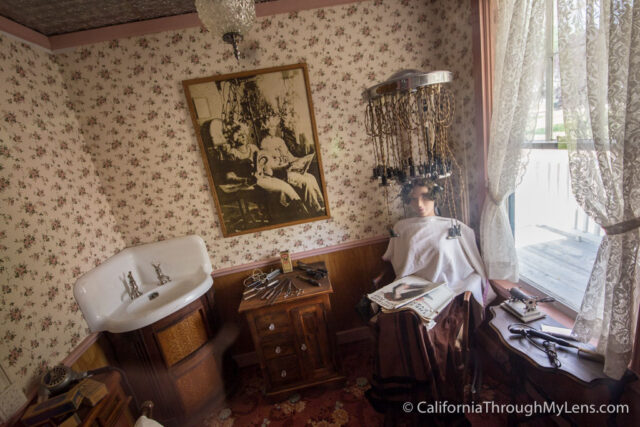 My wife is a hairstylist, so she got a kick out of seeing all the contraptions they had for doing women's hair back in the day. It was crazy to see these curling devices that made me think of torture equipment when I looked at them. The things you do for style, right?
Agents House
This building was closed, but it was one of the original buildings from the 1800s, so it was fun to see from the outside.
Train Barn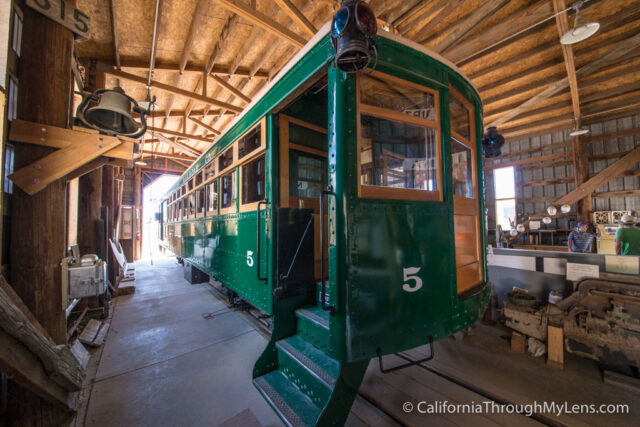 Much like Perris Train Museum, this barn housed the equipment they use to revitalize old trains. They had one there that they had been working on from Death Valley history, and it was beautiful.
Gold Mining Display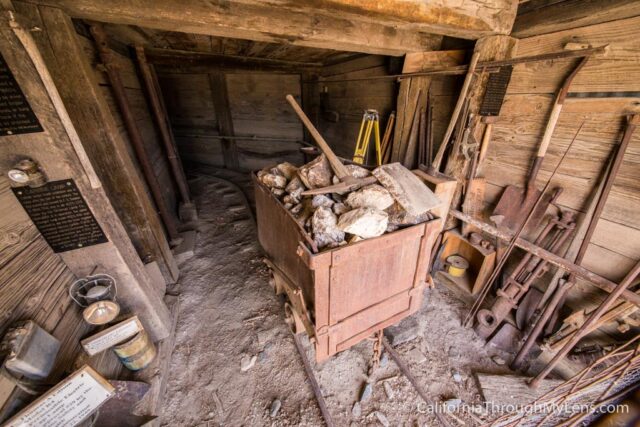 This was the highlight of the museum for me, a tour guide named Jay came out and greeted us when we went by and proceeded to show us the entire gold mining process. The whole exhibit is hands-on, and they even have a generator to show how the mine cars came out of the mines, a replica mine itself, and a full working stamp mill.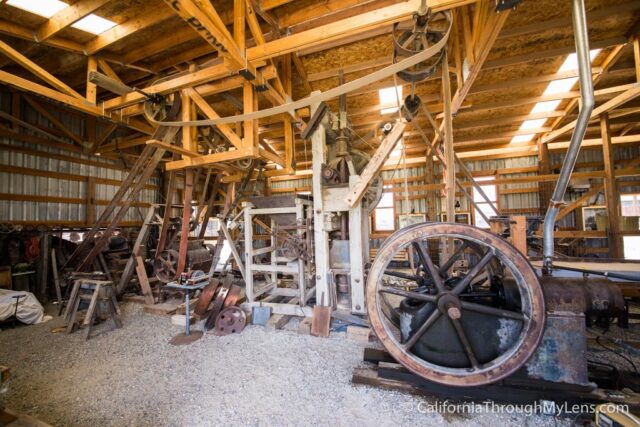 Jay demonstrated how it went from rock to gold, and it was utterly fascinating as it was a visual learning experience that I appreciated. I don't know what this area looks like on the nontour days, but it was great when we were there.
Miner's Shack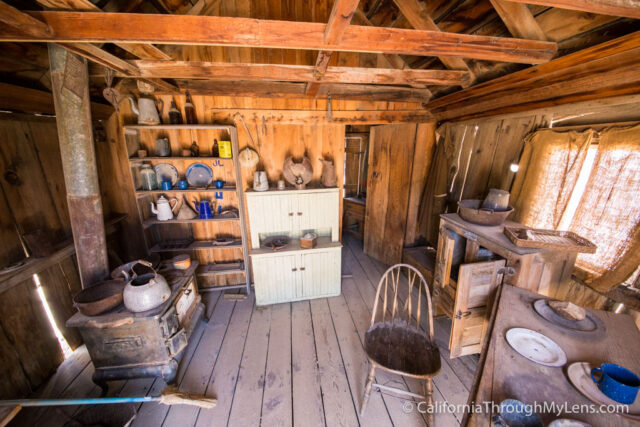 I liked seeing what the old miner's shack looked like, and I can honestly say that must have been a hot and sweaty life in those small houses.
The Trains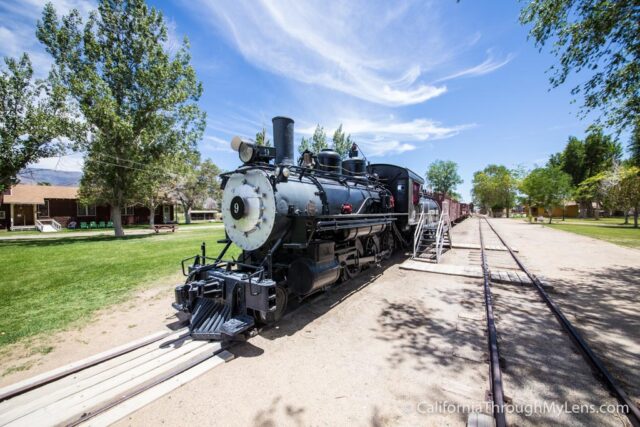 Of course, the main reason to go to a train museum is to see the trains, and they are part of a prominent display here. You can even go up in a few of them to see how they look from the inside as well. It was awesome, and the little boy inside of me always gets excited to see trains.
Original 1883 Depot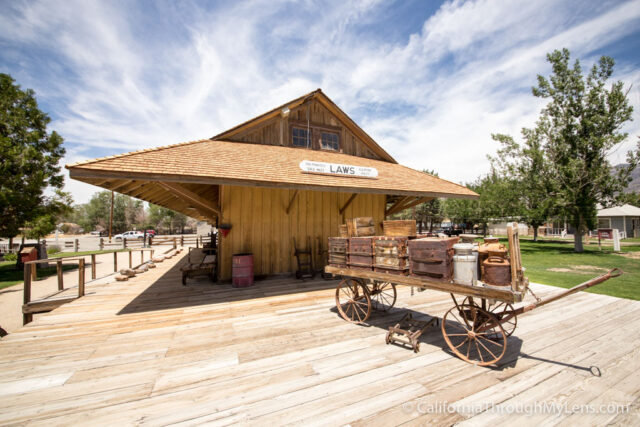 Lastly, before we left, we headed into the original depot from the 1800s. This was a beautiful building that was still in great shape. They had a lot of fun exhibits here such as a model train you could pay .25 cents to see go around and maps of the areas. There was also an old baggage room to round it all out.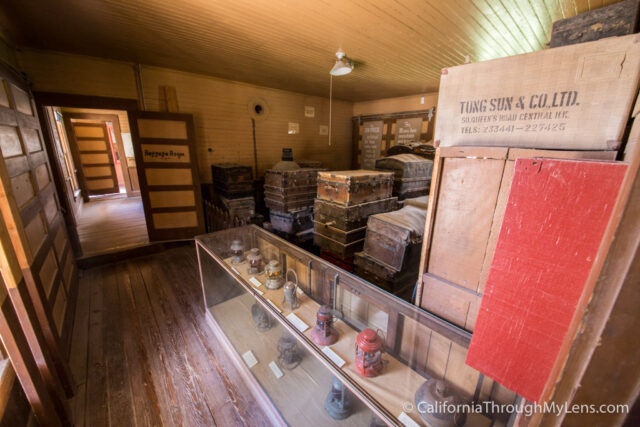 As you can see from this post, Law's is a fantastic museum that I highly recommend you visit. I was surprised to love it as much as I did, and I hope it is still going strong years into the future so I can bring my future family here to experience it as well.