Inyo Craters Hike in Mammoth Lakes
The Mammoth Scenic Loop has a lot of short hikes that most people never do; Inyo Craters is one of those hikes. I admit that I have been to the area multiple times over the last six years, and this was the first time I had heard about it as well. This short hike leads to two unique craters, one which has a lime green water in the base and is a fun natural wonder in the area. I enjoyed the hike and recommend you check it out; you can read all about it below.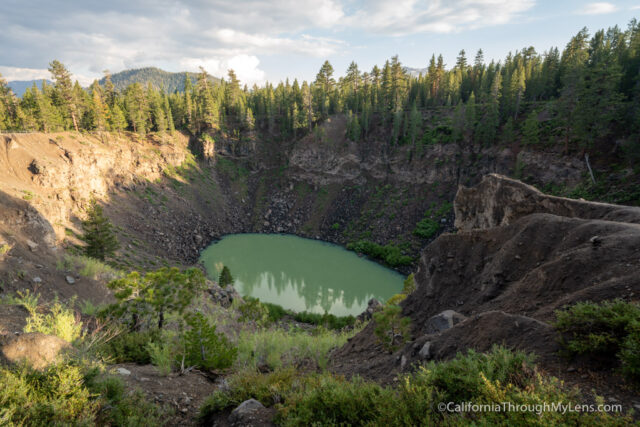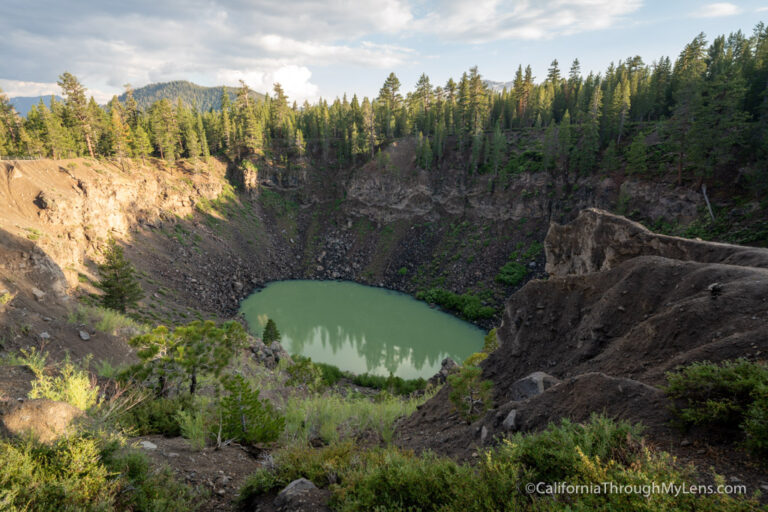 Details
1 mile
100 feet of elevation
Rough dirt road to get there but it is usually passable during the summer for 2WD
This information was from my hike in 2018
Getting There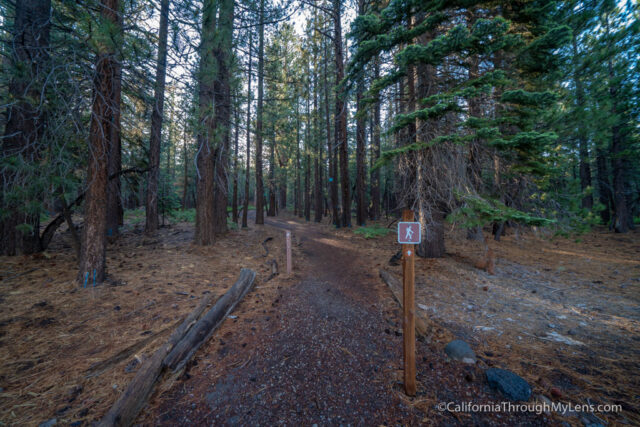 From Highway 395, you will want to get off on Mammoth Scenic Loop and then drive for a few miles before turning right on Dry Creek Road Spur. There were signs for Inyo Crater at the turn and during the splits on the dirt road as well. You will follow the signs until you get to a small parking lot with a pit toilet, which is the start of the hike.
The Trail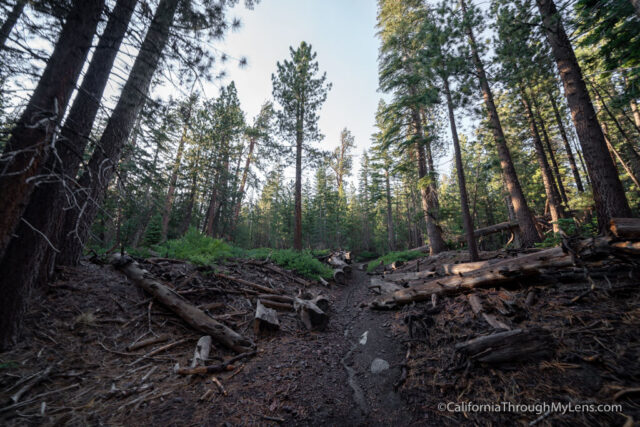 From the parking lot, the trail heads up a gradual incline under the shade of large trees.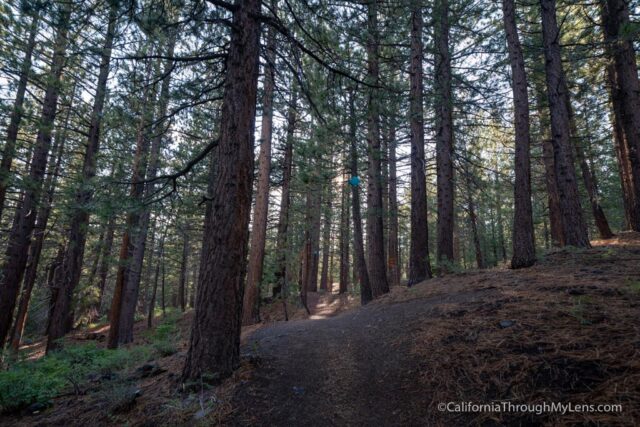 It is easy to follow as it is well worn, and there were blue signs on the trees as well.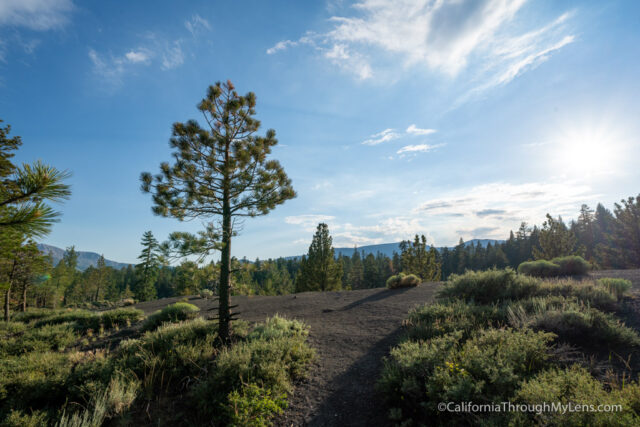 Eventually, after a little more elevation gain, you will be in an open area and the two craters will be in front of you.
The Inyo Craters
The crater on the right was not very impressive as it had a lot of large trees in it, and it was hard to see down into it or get a sense of the size.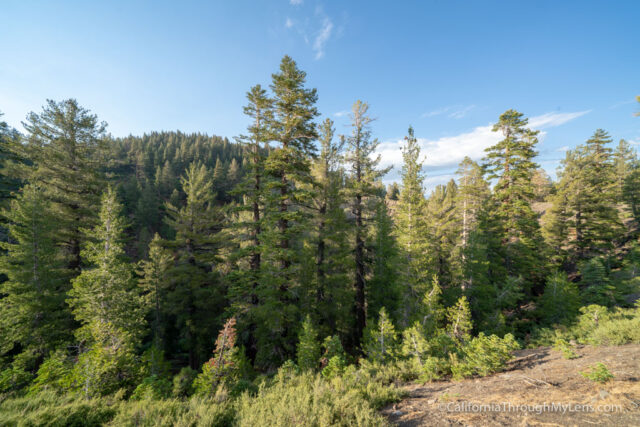 The crater on the left was impressive though. It did not have any trees, so you got to see how massive it was.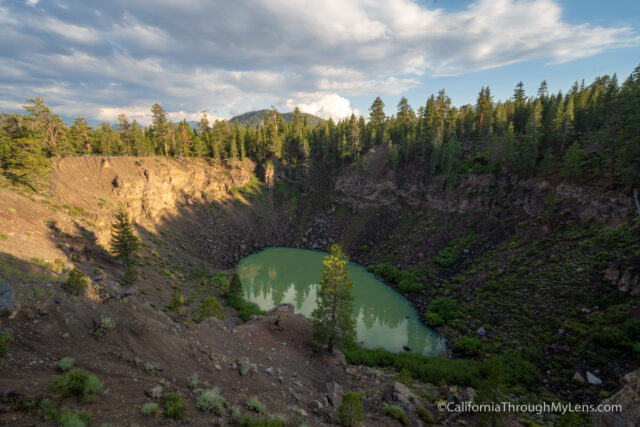 You could walk along the gated overlook and get lots of different angles down into the water.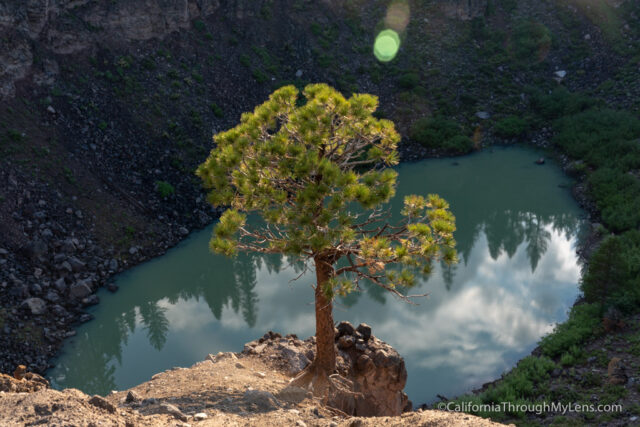 The greenish water reminded me of what you see on the Big Pine North Fork hike, and it was cool for photos.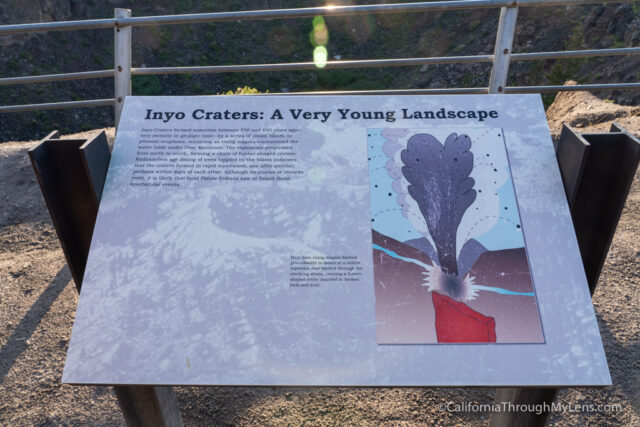 We hung out and walked around for a little while taking it in before continuing on the loop back to the car.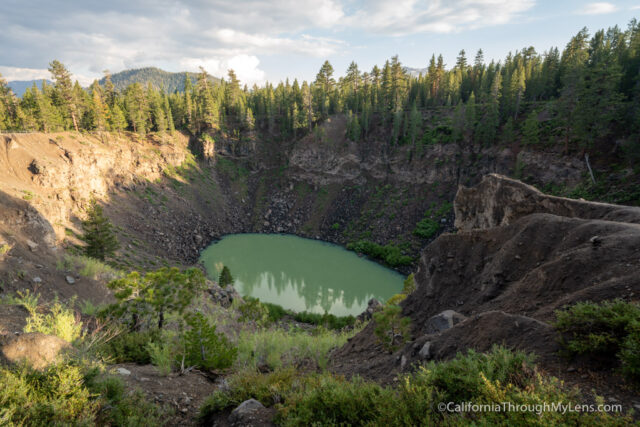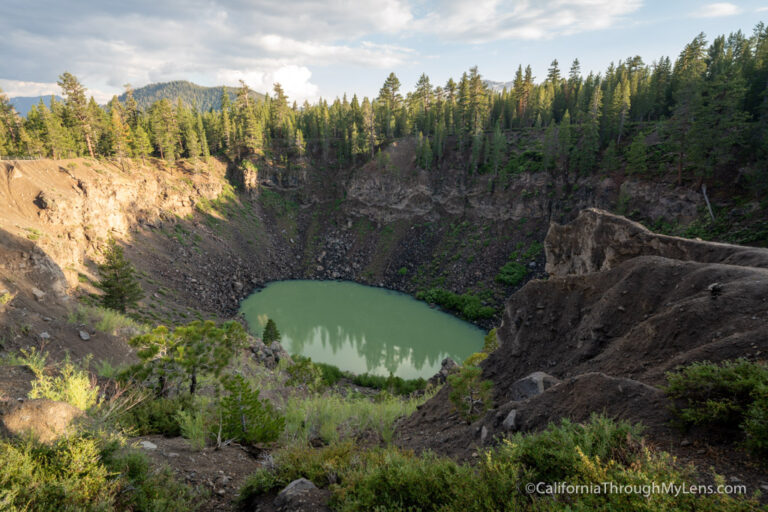 This is an excellent short hike near the Mammoth Lakes area, check it out if you get a chance. Let me know what you think in the comments.