San Diego Guide: Food, Hiking, Museums & Activities

San Diego is one of the reasons that people visit / move to California. This city by the beach is full of amazing vistas and eye catching attractions at every turn. Exploring its many hidden wonders has been a call for adventurers for decades yet there is always something new being found. While I haven't explored as much as others, I have spent some time in this fascinating city. The guide below will help to facilitate a week of exploration in one of California's most beautiful places. Click on the image to learn more about each spot and be sure to check back as more places will get added as I explore them.
San Diego Restaurants
What is a better place to start in the exploration of a city than its culinary options? Again, this list is by no means exclusive, it is just the places I have visited thus far. Whether its donuts and pizza or tacos and BBQ, San Diego has something for everyone.
San Diego Hiking
After indulging in the culinary options above you will no doubt want to hit the trail and work off those calories. Here are some of my favorite hikes around the city.
San Diego Museums
If the gathering of new information is you thing then you will be at home in the countless museums of San Diego. Just the Prada itself has a half dozen. Here are some of my favorites.
Fun Activities
All of these activities didn't fit in one of the above categories but should absolutely be on the mind of any visitor to San Diego. Whether it is visiting the most haunted place in America (Whaley House) or exploring Sunny Jim's Cave, there is no shortage of unique adventures to had.
Areas
Since San Diego is such a big city, it can be easier to just explore a few of the popular areas. While I haven't had a chance to explore too many of them at the level that I would like, here is a guide to the awesome area known as North Park.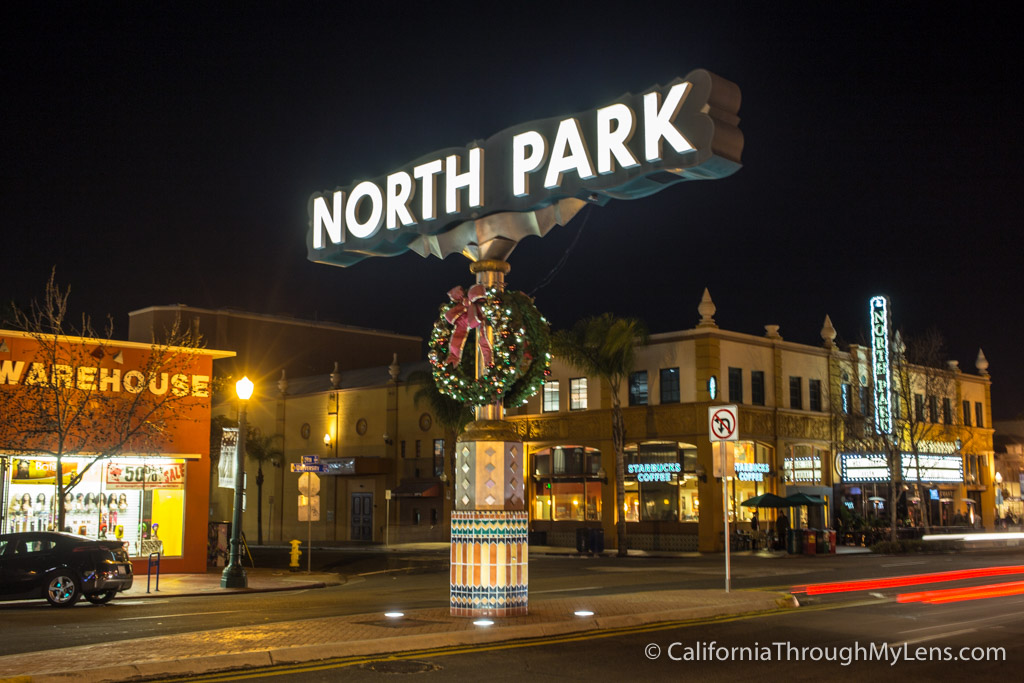 Videos
Here are some of the videos I have made on San Diego.
San Diego History
Many people consider San Diego as the original California. In 1542, Juan Rodriguez Cabrillo, a Spanish explorer, discovered San Diego Bay. He was searching for a fabled cross-continent water route known as the Strait of Anian. Cabrillo was the first explorer to map a large percentage of California's coastal features. In 1602, Sebastian Vizcaíno named the area for a saint, San Diego de Alcalá. He mapped the California coast in greater detail.
Establishment of the San Diego Mission
By 1767, Gaspar de Portola is appointed to the governorship by Spain. Five groups are sent to settle the area. Sea passage is difficult in 1769, and 21 sailors died. Others suffered with scurvy. The San Diego Mission was finally established on Presidio Hill and was the first of 21 missions to be built. More than 1,400 indigenous people lived near the Mission.
Through the next 80 years, San Diego's new residents experienced the wrath of Native American people. Not all converted to Christianity or joined the missions.
The first American colonists arrived in 1774. Two years later, in 1776, a new fortress was built at the Presidio. The Presidio's total settlement population was about two hundred people in 1790. Twenty years later, Fort Guijarros was constructed.
San Diego's Earthquakes
A large earthquake hit San Diego in November 1800. Geoscientists believe the quake registered at approximately 6.5 Richter scale. The earthquake damaged San Diego and San Juan Capistrano missions. In 1812, an earthquake destroyed the San Diego mission again. Many other earthquakes would follow.
San Diego's Early 19th Century Homes
In the 1820s decade, San Diego's population grew to six hundred people. Home building throughout today's Old Town began in earnest. Adobes of Pio Pico (the Governor of California in 1845) and Maria Reyes Ibanez were constructed at the intersection of Wallace and Juan Streets.
The homes of Rosario Aguilar, Jose Antonio Estudillo, Dona Tomasa Alvarado, and Juan Bandini followed. The home are built in traditional Spanish-Mexican style. San Diego is ruled by Mexico for approximately 25 years.
San Diego's Land Grants, the Ranchos
Mexico granted the first rancho, Los Peñasquitos, of 8,486 acres to Captain Francisco María Ruíz. Thereafter, 33 additional land grants representing a total area of 948 square miles were awarded in the area. San Diego was then the "unofficial" capital of California because of Governor Jose Maria Echandia's preference.
In 1828, a massive smallpox outbreak occurred. Vaccinations, a relatively new procedure, helped to stall the epidemic. In 1832, malaria killed mostly Natives. Many missions are closed at this time.
Richard Henry Dana's account, "Two Years Before the Mast," (1841) recounts adventures and dangers of traveling to San Diego. Rattlesnakes and bears were apparently plentiful. San Diego, he said, was not an easy place to live.
San Diego at Mid-Nineteenth Century
In December 1846, the American flag flew in the Presidio. Admiral Robert F. Stockton comes to San Diego via the Congress, and Fort Stockton is built at the top of Presidio Hill to defend residents against Mexican War attackers. The battle of the Valley of Pasqual, in today's Escondido, was bloody. Nineteen Americans died and California was eventually taken by the United States.
The U.S. Census reports that 798 residents live in San Diego in 1850. San Diego was established as one of the state's first 27 counties. San Diego County then included Mojave and Colorado desert land, all of Imperial County, and a large percentage of Riverside and San Bernardino counties.
That year, William Heath Davis purchased a 160 acre tract in the "New Town," today's downtown. His house, located at Market and State Streets, is the oldest New Town structure. (The house was moved to the Gaslamp district at Island and 4th Avenue, and is now a museum.) The home, a prefab salt box, was actually built in the Eastern U.S. and shipped via Cape Horn.
San Diego was incorporated as a ctiy in March 1850. The first mayor, Joshua Bean, the brother of Judge Roy Bean, was elected. California became a sovereign state of the United States of America in September. By 1860, 731 people lived in the city.
1860's San Diego: War, Earthquake, Smallpox Outbreak, Floods, and Droughts
During the Civil War, San Diego was rocked by a 6.0 level quake in 1862. That same year, smallpox killed hundreds in San Guan Capistrano and reached San Diego by 1863. Dangerous floods of 1861 and 1862 were followed by the "Great Drought." San Diego's growing cattle industry was destroyed.
In 1867 and 1868, Eastern newcomers bought land. Alonzo Erastus Horton bough acreage New Town for $265 at auction. Horton finished the 5th Avenue wharf and started selling residential and commercial lots. The Kimball brothers purchased 26,400 acres in Rancho de la Nacion to plan National City.
Placer Gold Discovery
In 1870, placer gold was discovered and residents enjoyed San Diego's "gold rush." The George Washington first lode mine discovery and, by 1875, area mines generated $2 million of gold. Gold mining continued until 1911.
The Texas & Pacific Railroad starts construction of the San Diego eastbound route, but bond failures stop the railroad. Chinese immigrants are brought to work on the California Southern Railroad, one of many railroad ventures, and San Diego's Chinatown is established.
By 1880, San Diego's city population climbs to 2,637 and the county population rises to 4,951. Street lights, street cars, and telephones arrive.
Just seven years later, the local land boom drives San Diego's population to about 40,000 people. Unfortunately, a year later, the housing bubble bursts and 24,000 people decide to leave San Diego. By 1890, the population is just 16,159 people. San Diego suffers another earthquake in 1894. Residents suffer greater quake damage as the city expands.
San Diego: The 20th Century
San Diego's strategic location attracted the armed forces. In 1912, the Navy built a base on North Island. The naval base was established across the bay. A model marine camp arrived in 1914. San Diego was named the home of the Navy's Pacific Fleet.
Camp Kearney was established during the World War I armed forces buildup. The base was closed by 1920. The U.S. Marine Base and the Naval Hospital were built, and the government establishes Rockwell Field, used by both Army and Navy until 1940. Charles Lindbergh flew the Spirit of St. Louis from this field in 1927. By 1930, the combined population of San Diego City and County is greater than 350,000 people.
In 1937, the Navy's Air Station is developed on the former Camp Kearney site. The Navy claimed 423 acres and the airfield was now commissioned as the Naval Auxiliary Air station, Camp Kearney 1943.
At the end of World War II, the base spanned more than 1,100 acres and facilities were co-commissioned as the Marine Corps Air Station Miramar in May 1946. In 1998, the Naval Air Station closed and once again becomes a Marine Air Station.
By mid-twentieth century, San Diego's combined city and county population was almost one million people. By 1980, the population climbed to more than 1.8 million. At the turn of the century, the combined total approached 3.0 million.
San Diego Today
San Diego is California's second largest city and the eighth largest city in the United States. About 3.5 people live in the greater San Diego area. Population growth continues at a higher than average national rate.
Now it is your turn, what did I leave off this list that you love exploring in San Diego? Be sure to leave in in the comments so others can find it as well.