Port of San Diego Statues: Unconditional Surrender & Bob Hope
If you are in Downtown San Diego, there are a couple of amazing statues located right next to the USS Midway, which are fun to take pictures of and/or with. The first one is Unconditional Surrender by J. Seward Johnson, and it is a 25-foot tall statue of the famous image of a sailor kissing a nurse from WWII. It is well done and beautiful with the sunset or the USS Midway in the background. It also makes for a fun statue to copy with your significant other. According to the website, it is only on loan until August 2010, but I was there in October of 201, and it was still there, so go check it out if you get a chance.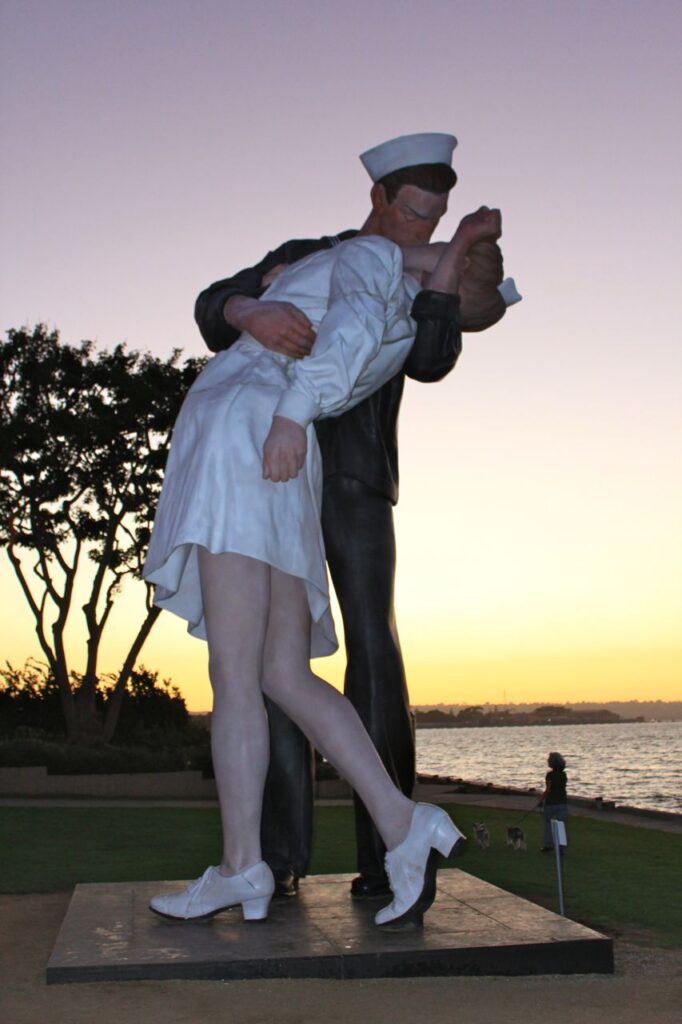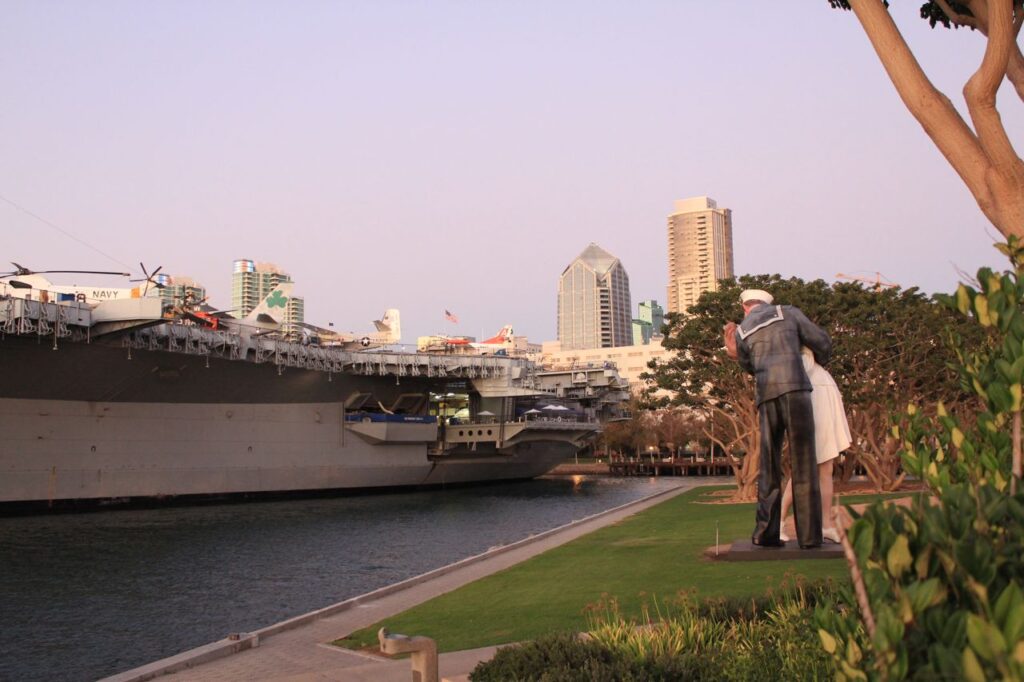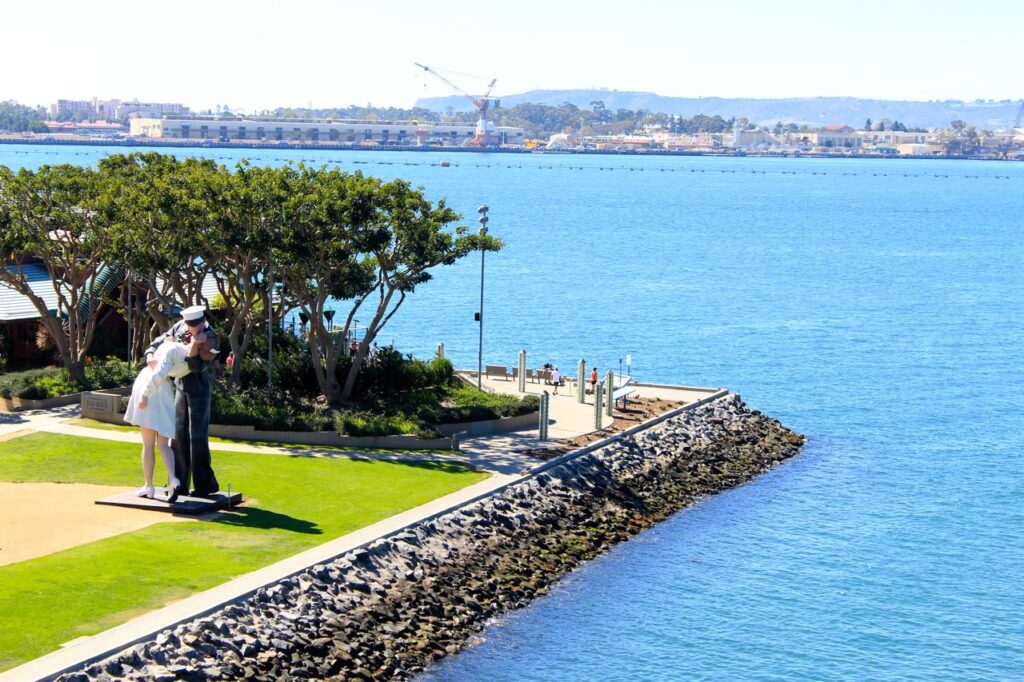 The other statue that they had there was a 1.3 million dollar statue of Bob Hope entertaining the troops. The price seems a little excessive to me, but the statue was pretty cool. It had Bob Hope standing in the middle with many different soldiers cheering him on as they watch. What was also interesting was that there was a stereo playing audio from some of his times entertaining the troupes while we were there, which added to the experience.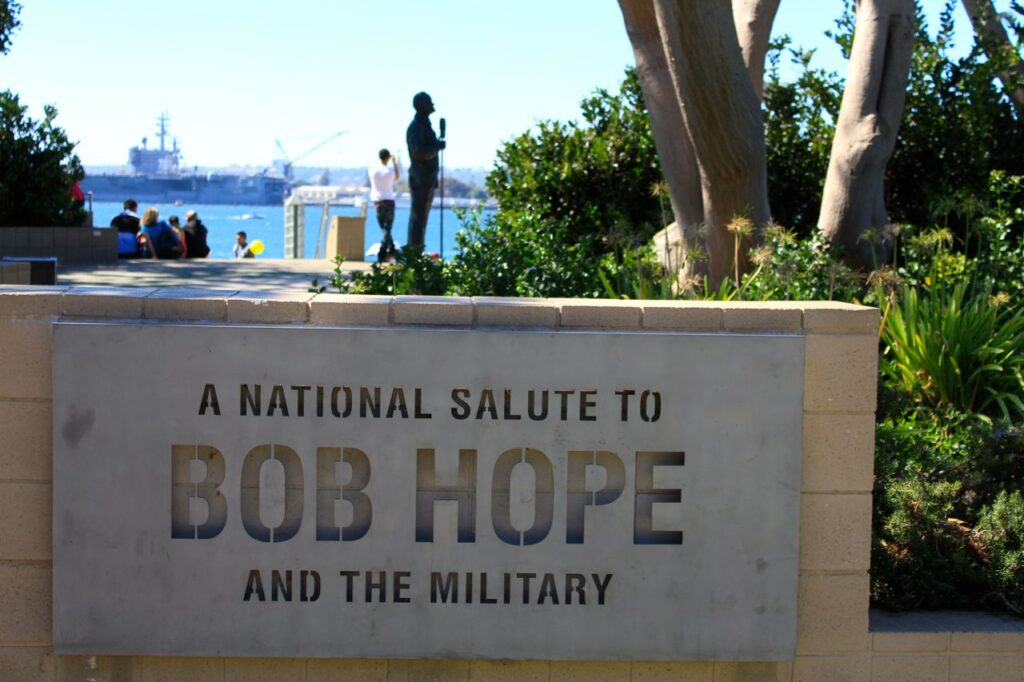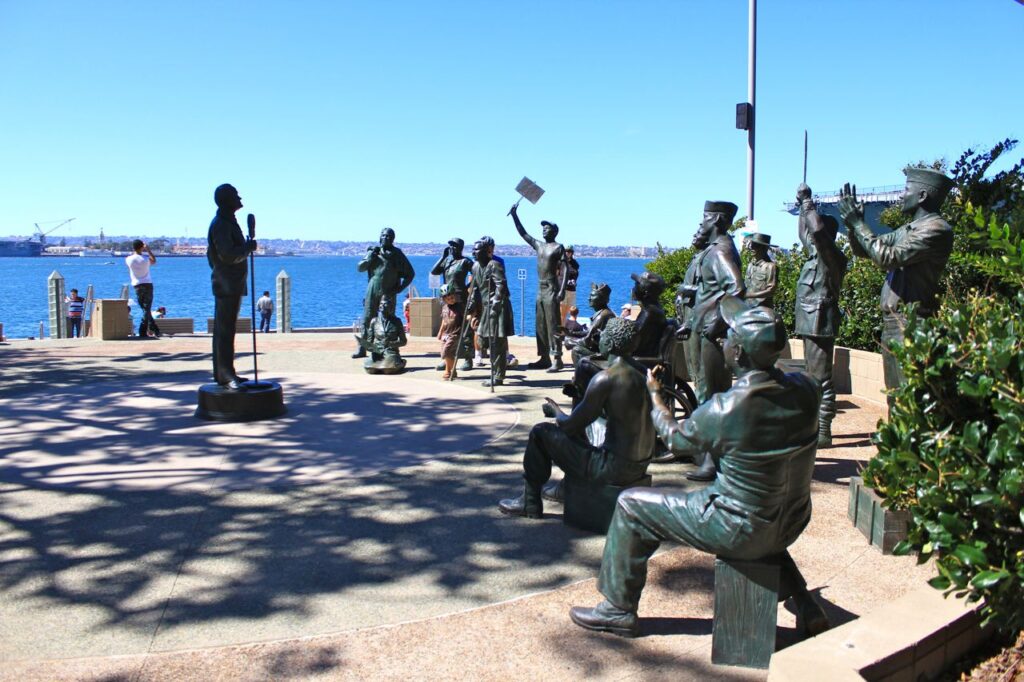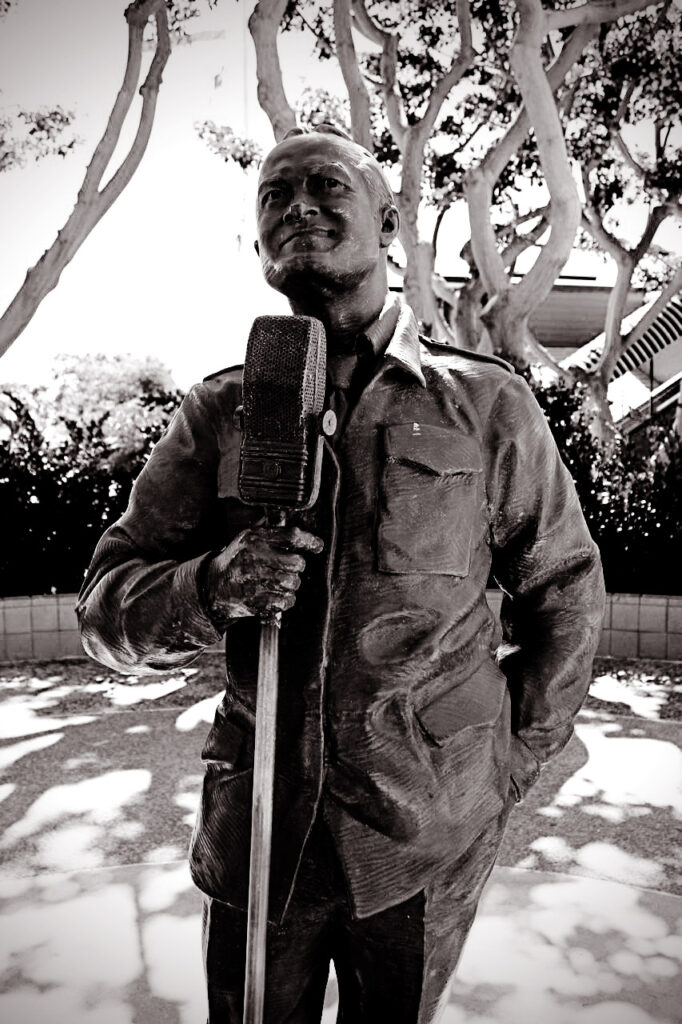 On the far side, there are also some wall memorials dedicated to members of the armed forces that lost their lives, and all of this is perfectly situated with the USS Midway right behind it.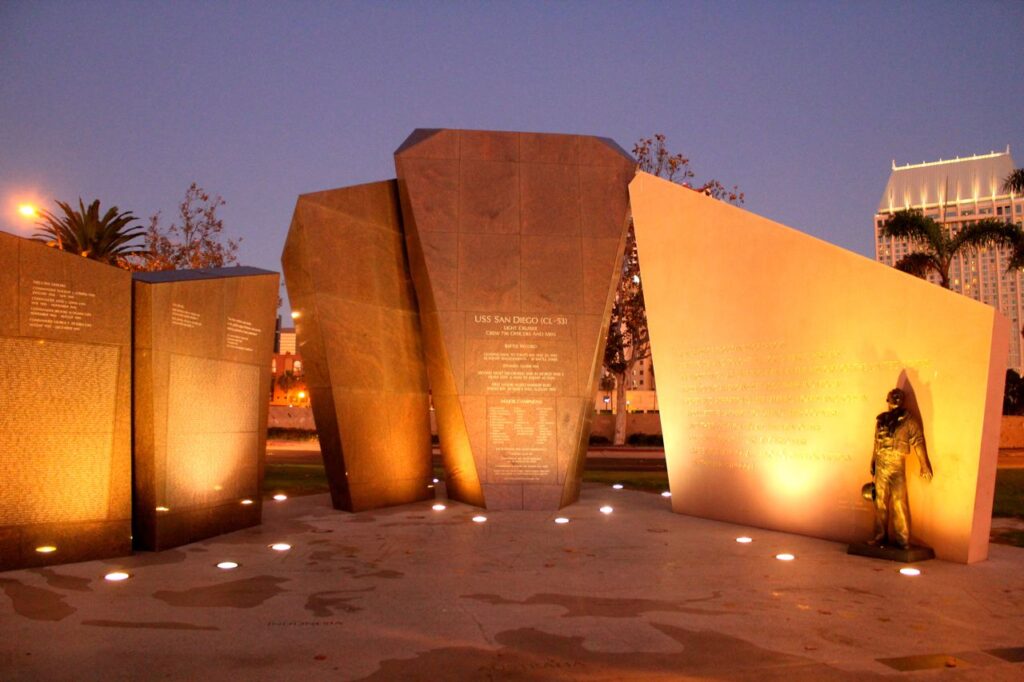 Makes sure you check it out if you get the chance as they are free to see; you only have to pay for parking at the metered lot.