The Santa Monica Pier is one of the most popular attractions in Los Angeles County. As the end point for Route 66 and the iconic pier with the Ferris Wheel and rides, it is easy to see why it is so popular. I for one don't go very often because of the crowds, but if you have never been you should go at least once and see it for yourself. Here his all the information so you can do so.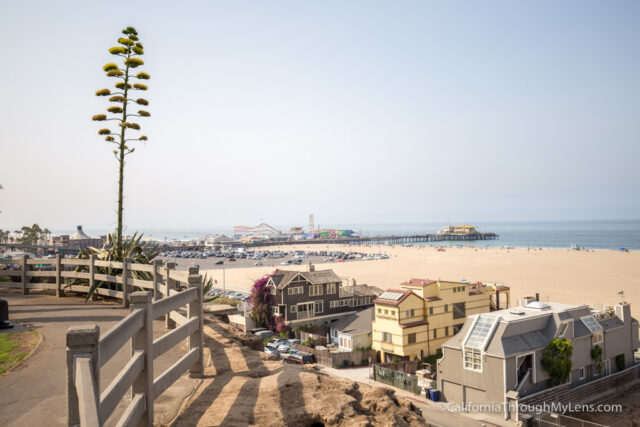 Details
Street parking around Ocean Blvd or parking in the lot near the pier for $10-$15 a day depending on the season
Best time for fewer crowds is before 8 AM on a weekend or during the day on weekdays
Location: 200 Santa Monica Pier, Santa Monica, CA 90401
Getting There
Santa Monica Pier is located at the end of Colorado Ave in Santa Monica. I usually try to park along the street on Ocean Ave as that allows you avoid some of the traffic and just pay for street parking. From here you can walk to the pier.
The Pier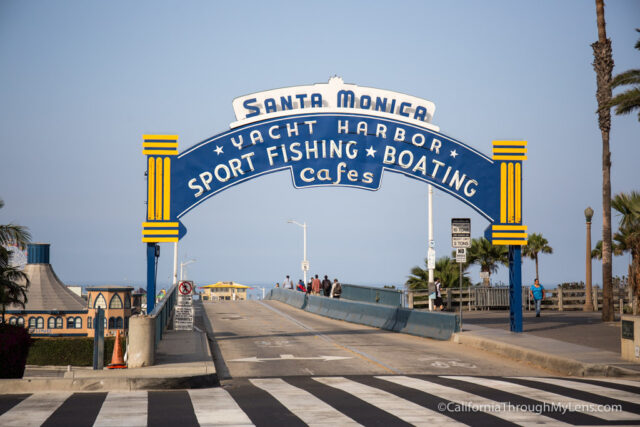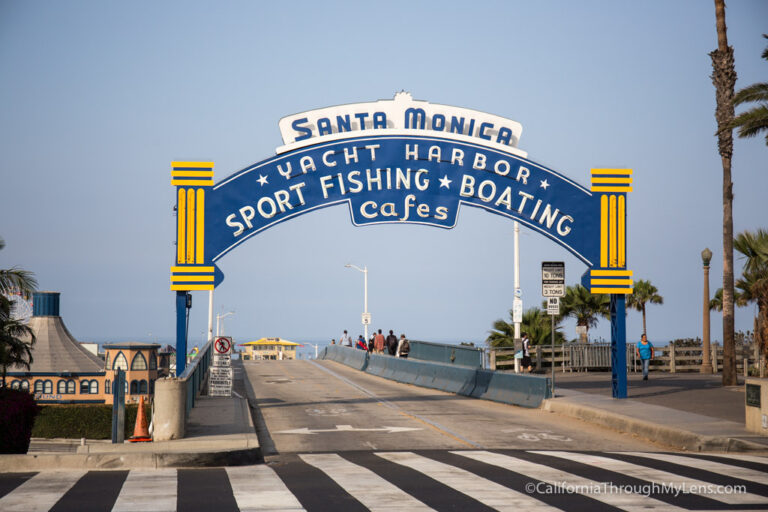 If you parked on Ocean Ave, then you will want to make your way back down to Colorado, and you can pass under the famous Santa Monica Pier sign and walk down the path that parallels the road to the pier itself.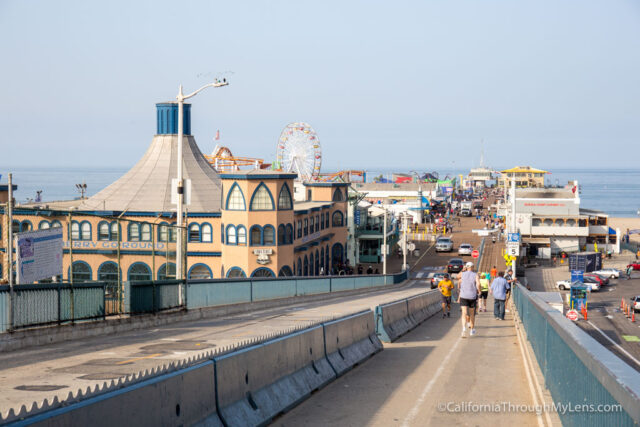 When you get to the pier, you will be walking on the wooden planks past restaurants and vendors selling everything from shirts to shot glasses.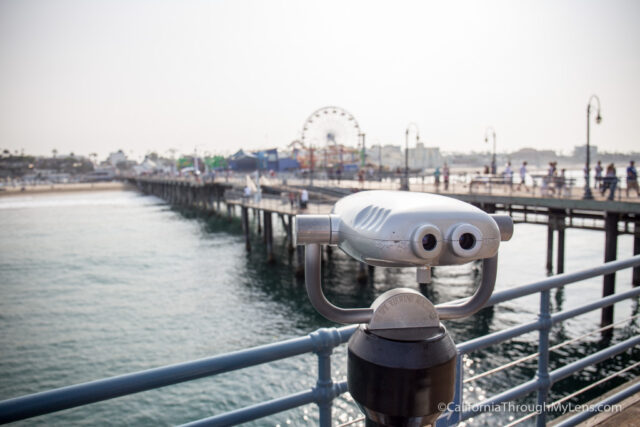 The pier doesn't have a lot of rhyme or reason to me; you just need to explore and see what peeks your interest. Some of the options they have are as follows.
Pier Burger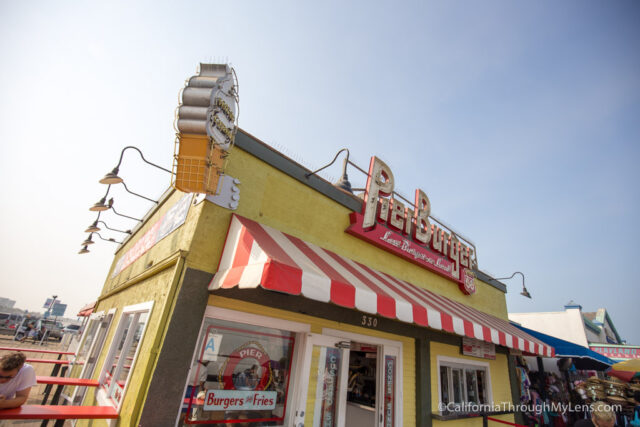 Bubba Gump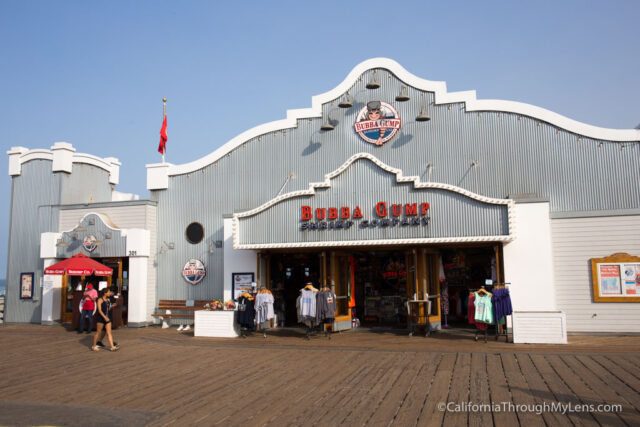 Arcade Building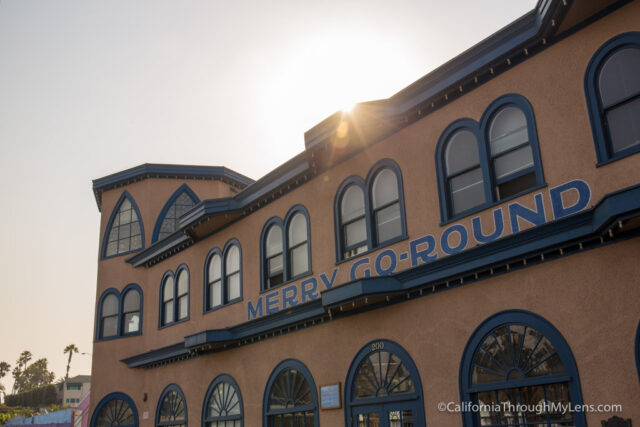 End of Route 66 Sign
Right in the middle is the End of Route 66 sign which is popular with both people who have completed the drive and tourists as well.
Pacific Park
Walking past that you will be greeted by the small amusement park that sits along the pier.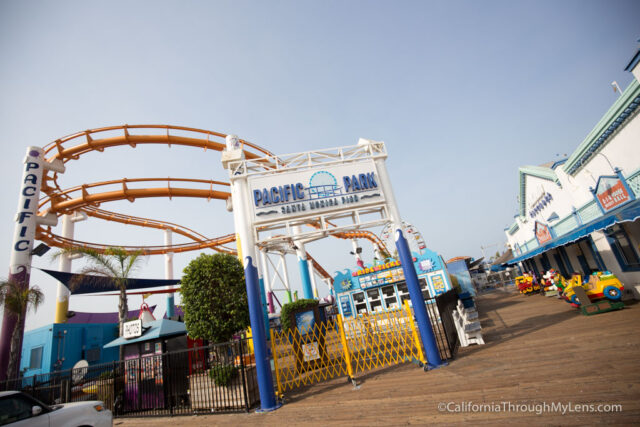 If you have kids, then I am sure these attractions will be a huge hit for them, but I have not done any so I can't report on it. It is awesome to see at night though when it is all lit up and reflecting off the water.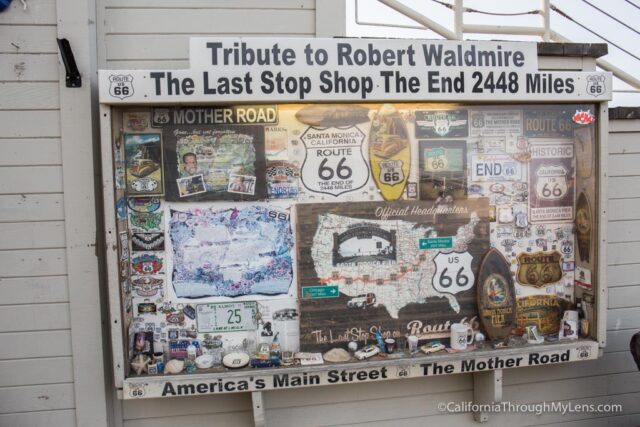 Walking out to the end of the pier you have some more Route 66 memorabilia and the Mariasol restaurant.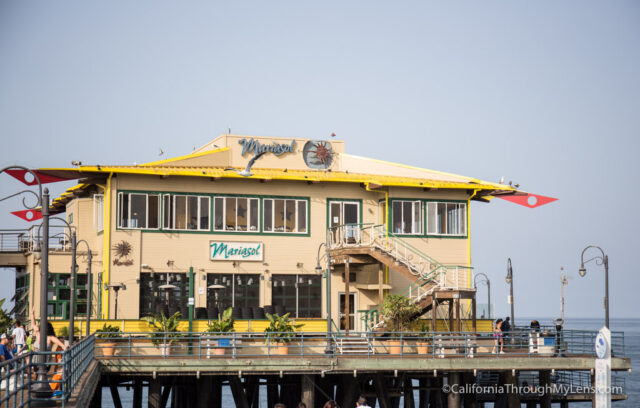 I haven't gotten a chance to eat here, but I imagine it would at least have a nice view while you eat.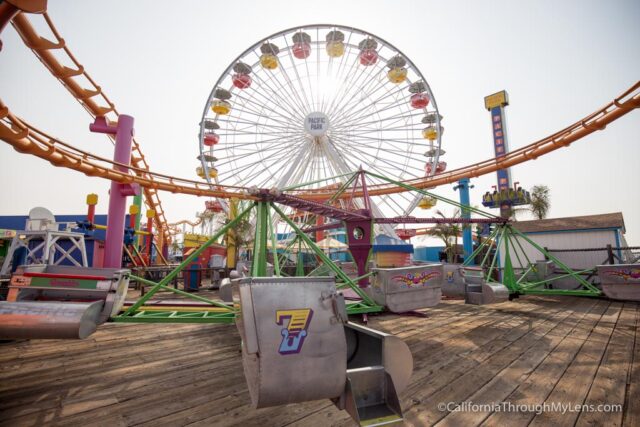 I tend just to continue walking around the pier and looking for fun photo angles when I go, but that is about all that is there.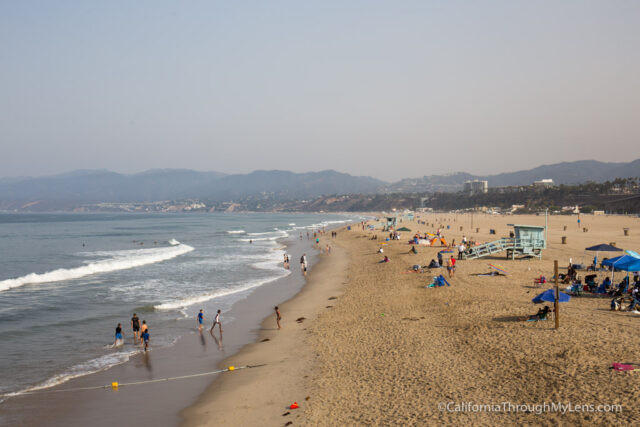 Also, if you make it to Santa Monica then be sure to head over to Venice Beach as well as there are a ton of fun options to explore at this beach as well. Let me know what I left off in the comments.