Walt Disney's Barn: Historic Trains in Griffith Park
Every day you learn something new. This was the case when I stumbled on Walt's Barn, the original barn from Walt Disney's backyard that he used to build and maintain his train collection. This gem is located in Griffith Park, right next to the Los Angeles Steamers, but is only open one Sunday a month. Needless to say, it took a while for my schedule to coordinate to getting out here, but once I did, it was a unique experience that I enjoyed. Here is all the information.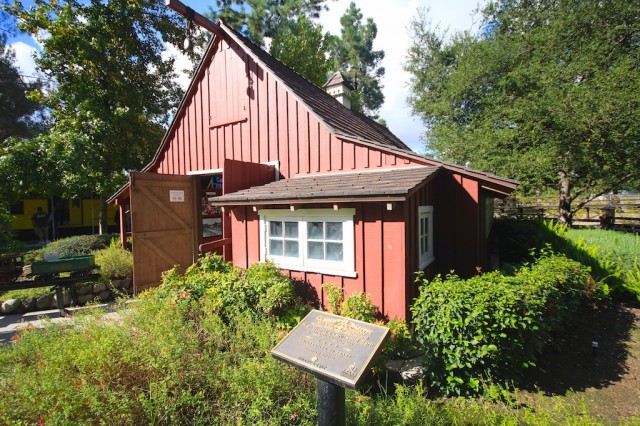 Details
Free to enter, donations welcomed
Only open one day a month on the 3rd Sunday of the month from 11 AM to 3 PM
Parking is free as well
This post was written in 2013, so some of the information may have changed.
History
Here is the history from their website:
In 1950, Walt built the Carolwood Pacific Railroad in the backyard of his house in Holmby Hills, California. He named the railroad for the street where he lived: Carolwood Drive. The first run on the Carolwood Pacific Railroad took place on May 7, 1950. The 2,615 feet of track included a 46 foot long trestle and a 90 foot long tunnel under his wife's flower bed. Amidst the railroad, he had a barn built where he could monitor and remotely control the switches on the track. The barn also served as a workshop and a place for Walt and his friends to relax.
When the Holmby Hills home was sold, the new owners had plans to preserve the house but discovered that due to structural issues and asbestos, they demolished the existing structures and built a new home. Fortunately, Walt's daughter Diane Disney Miller recognized the importance of the Barn and began the process of saving it before escrow closed. Diane contacted Michael and Sharon Broggie, founders of the Carolwood Pacific Historical Society, who started planning what to do with the barn. A general contractor, Bill Abel, was hired to dismantle the barn, and it was stored until an agreement was secured with the City of Los Angeles and the Los Angeles Live Steamers Museum. It opened in Griffith Park as a loan to the people of Los Angeles on July 19, 1999, and is located inside the 1/8th scale track, the same scale that Walt had at his home.
Walt's Barn
When you walk through the small gate that forms the entrance to Walt's Barn, you are given a neat little sticker to commemorate your time here and asked if you would like to donate. I enjoy donating to places that preserve history like this as it helps to maintain the area for years to come.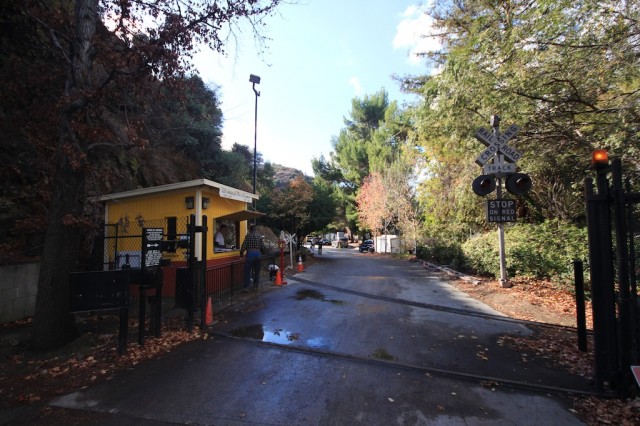 After walking over the Steamers track and looking at the miniature towns, you will enter the area that houses Walt's Barn.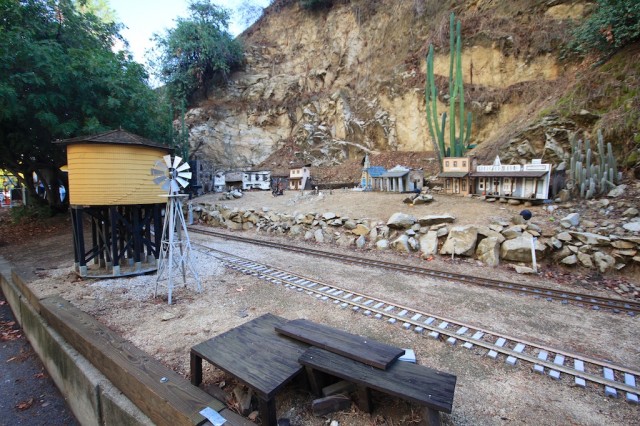 This small area has a couple of different things to look at, such as the barn and an old real train car along with some picnic benches and steam whistle you can pull for the kids to play with.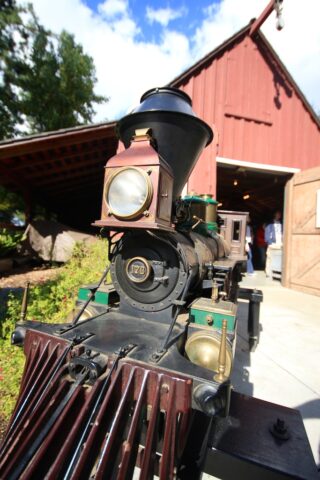 The highlight of the area is, of course, the barn.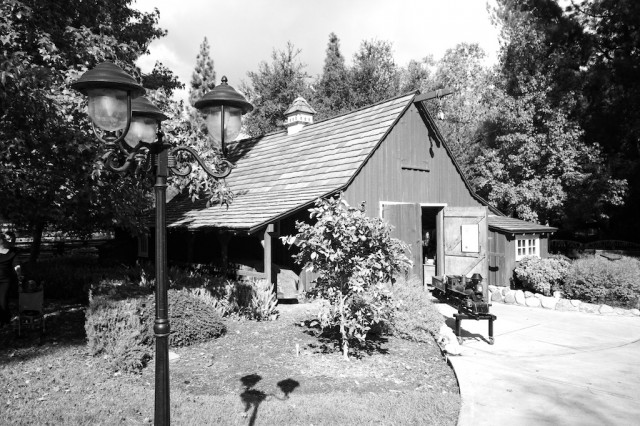 The barn is not very big, but it has a ton of memorabilia as well as a lot of people who love Walt Disney and are happy to share their knowledge of him. Here are some pictures from inside the barn.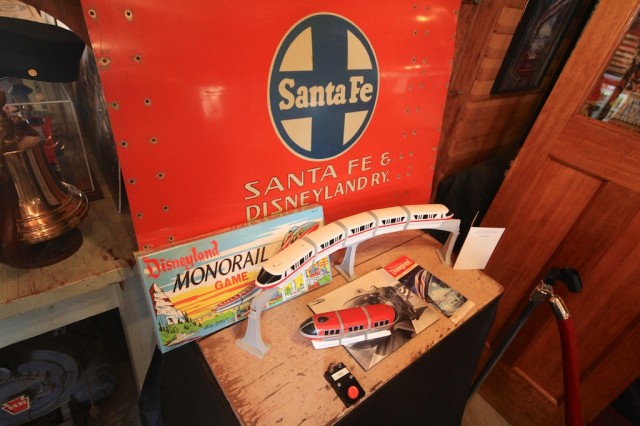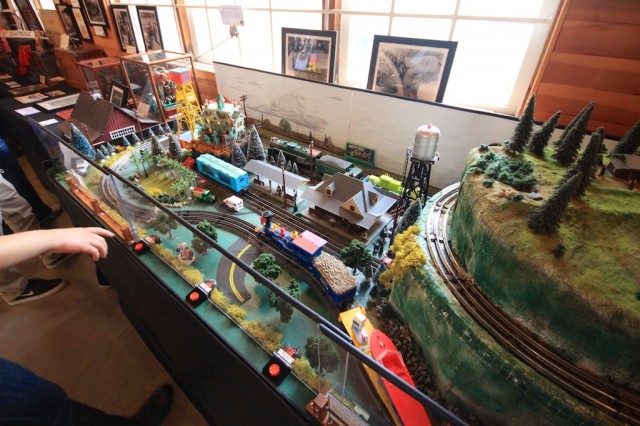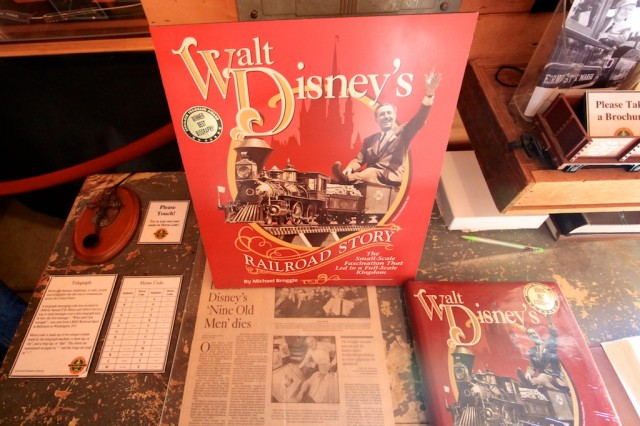 I especially liked this old picture of a young Walt working on the Lilly Belle that eventually became one of the main trains at Disneyland.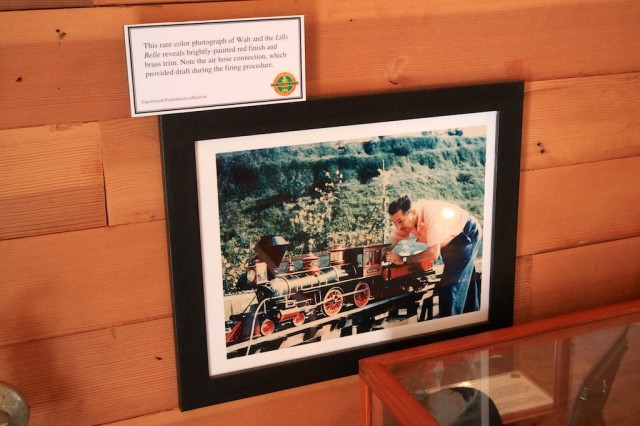 After that, you can also see one of the original trains that was used at Disneyland. It is being restored so you can't walk in it, but you can look through the windows and take pictures.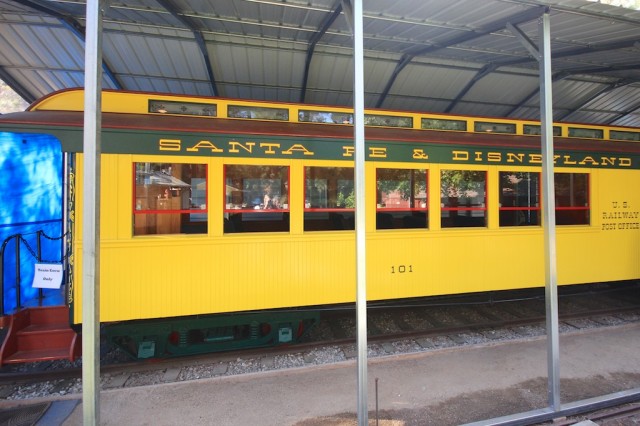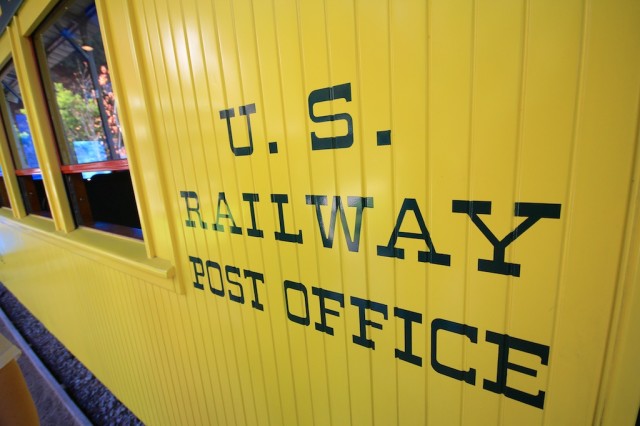 How much time you spend here will be based on how much you love trains and Walt Disney history, I spent about 30 minutes here and enjoyed seeing how talented Walt was with this area of his life as well. Get directions below and make sure you note the day if you are going to visit since it is only open one day a month. Let me know what you think in the comments.