Charles M. Shultz Peanuts Museum in Santa Rosa
Since I was already going to Santa Rosa for the Russian River Brewery, I decided to see what else was in the area and stumbled upon the Charles Shultz Museum. Now I am not a huge fan, but I like Peanuts as much as the next person, so since I was already in the area, it seemed like a fun stop that would give me more information on this iconic brand. In 2017 I ended up going back and wrote a lot more about Peanut's history here.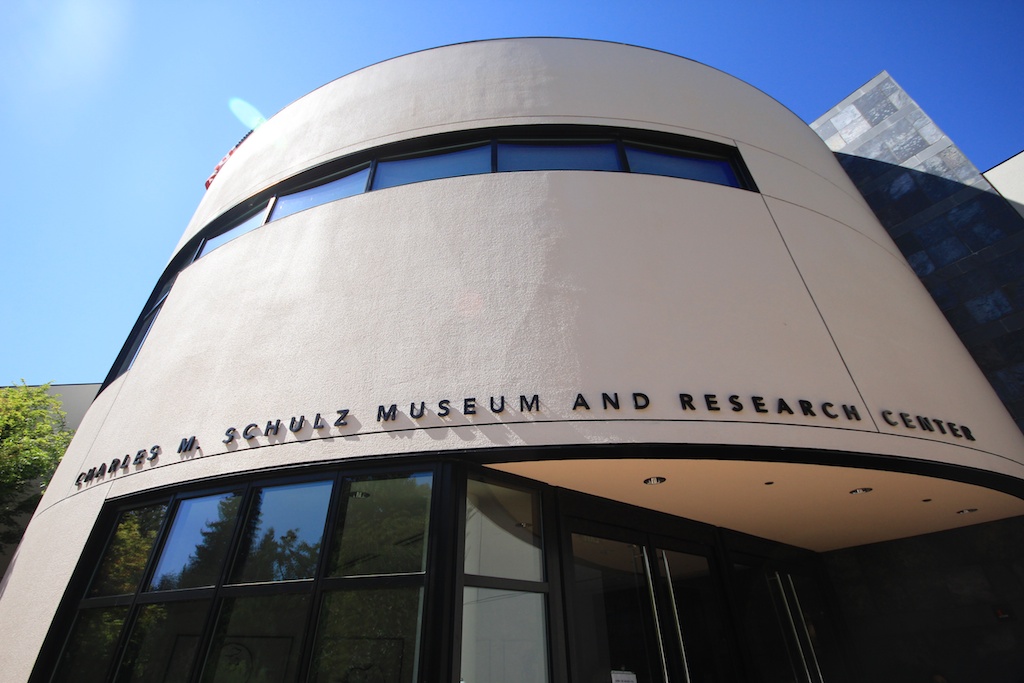 Details
Open 11 AM – 5 PM
$10 for adults, $5 for students (as of 2014)
Tours offered throughout the day
Visited in 2014 for this post
History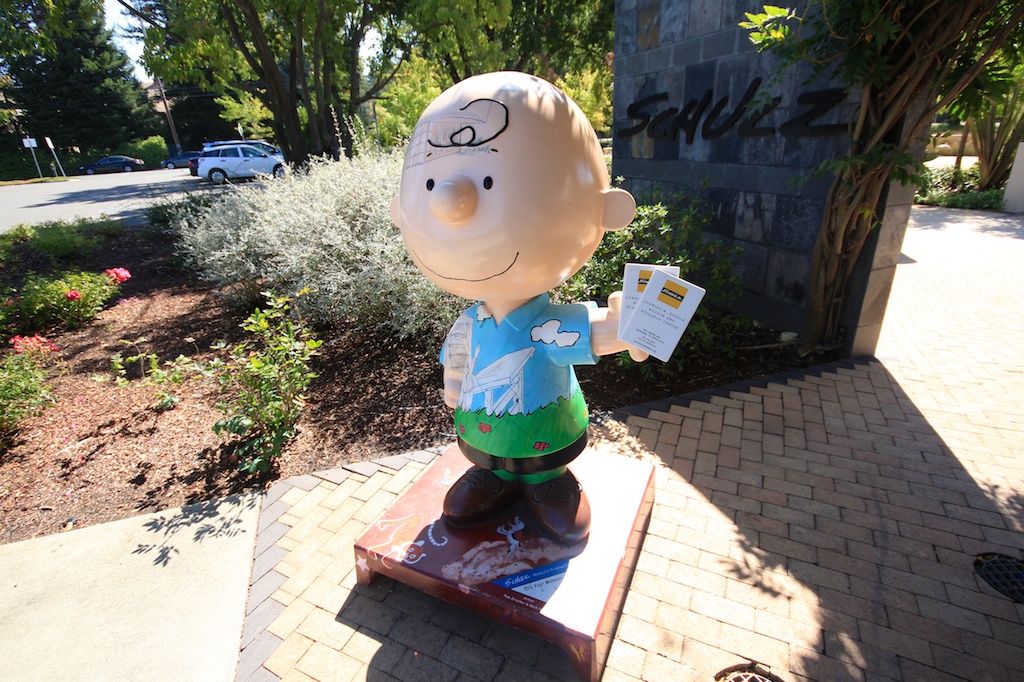 The Charles M. Schulz Museum and Research Center was designed to reflect the modest, low-key, and comfortable personality and style of the internationally famous cartoonist. Until his death in 2000, Charles "Sparky" Schulz himself was involved with each design stage of the museum. After his passing, his widow, Jean, along with close friends, family members, and museum and design professionals, kept his vision in mind to create this beautiful and meaningful space as a tribute to an extraordinary man.
The Museum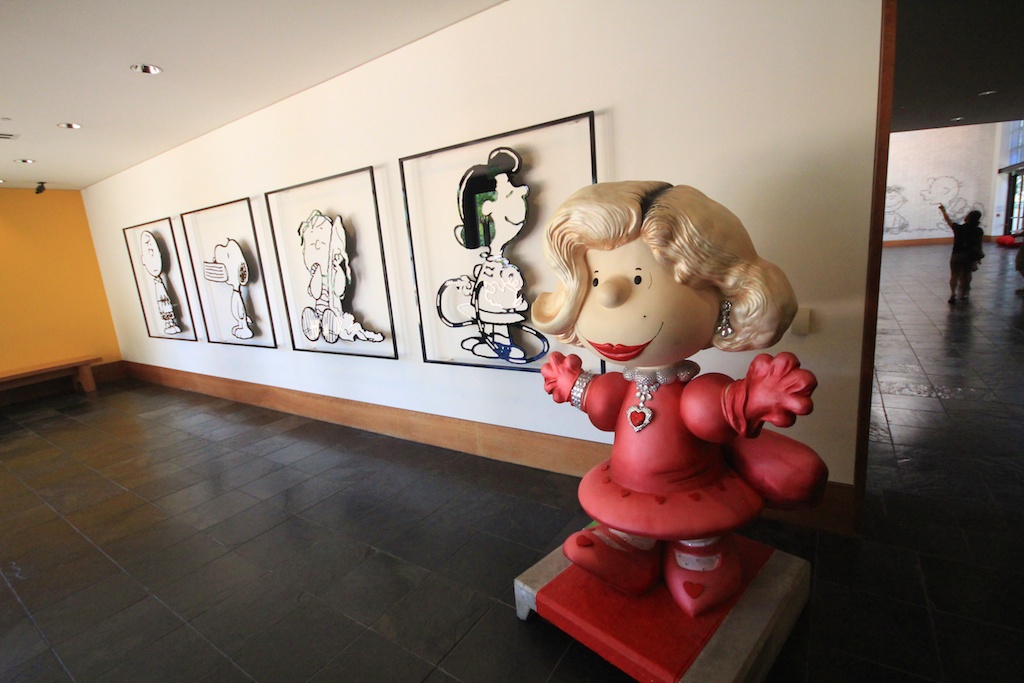 While this museum is relatively small, it still was a fun experience for me. They have a lot of really unique art and memorabilia from Mr. Shultz's life, and they present it well. When you walk in, the first thing you will see is the massive mural using 10,000 of the comics from the series to create a mosaic of Charlie Brown and Lucy. It was pretty sweet.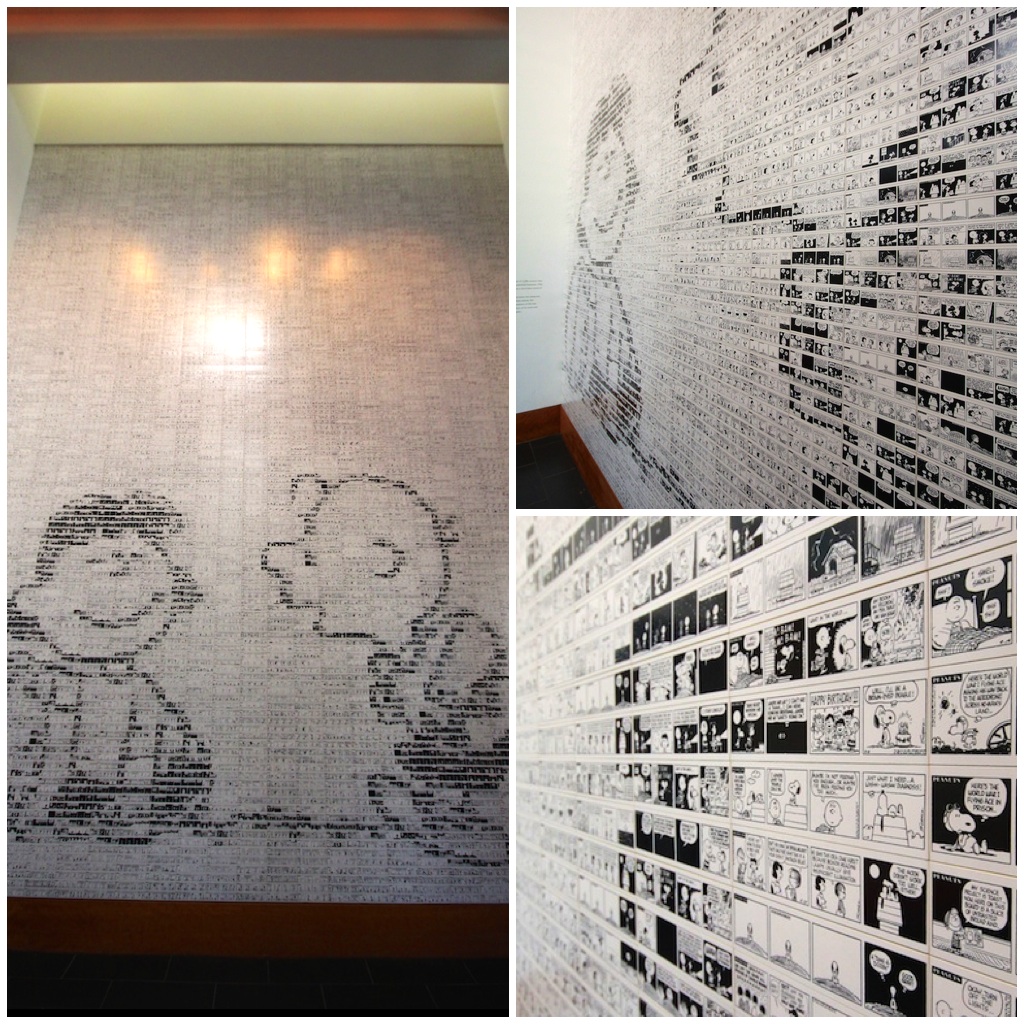 Also downstairs, there is a timeline of Mr. Shultz's life and works, spotlighting the influences he had, his early career, and an exciting series on how many of the museum exhibits are told in his own voice since he was so involved in the beginning design. It also had this gem covering a wall.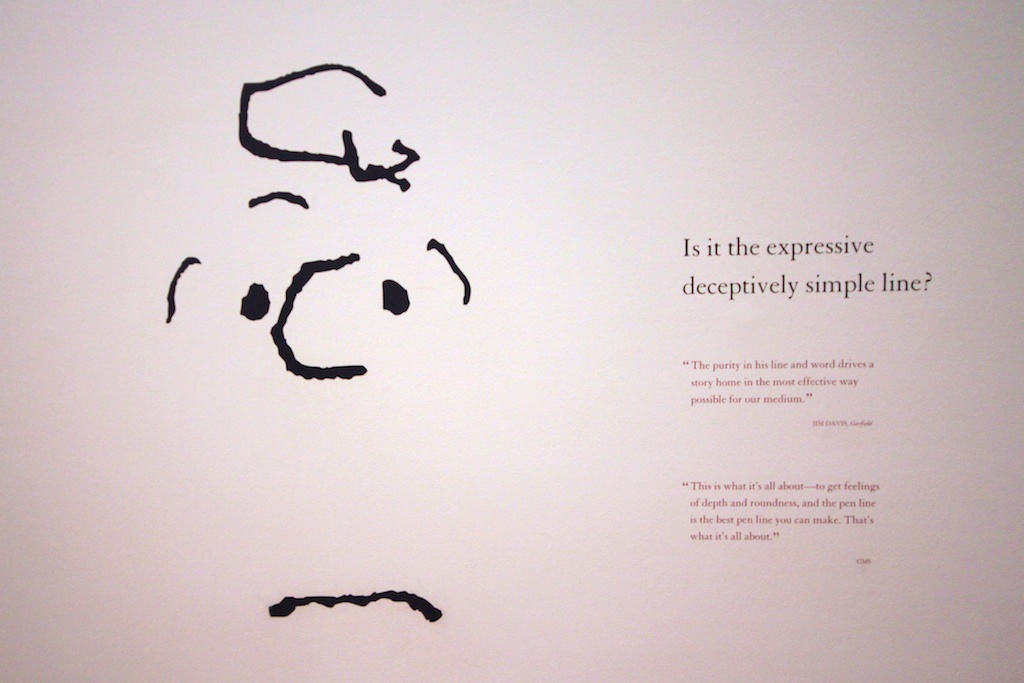 Upstairs you can see this wall from a nursery he painted for his daughter, which the museum bought and removed from the house so it could be brought to the museum.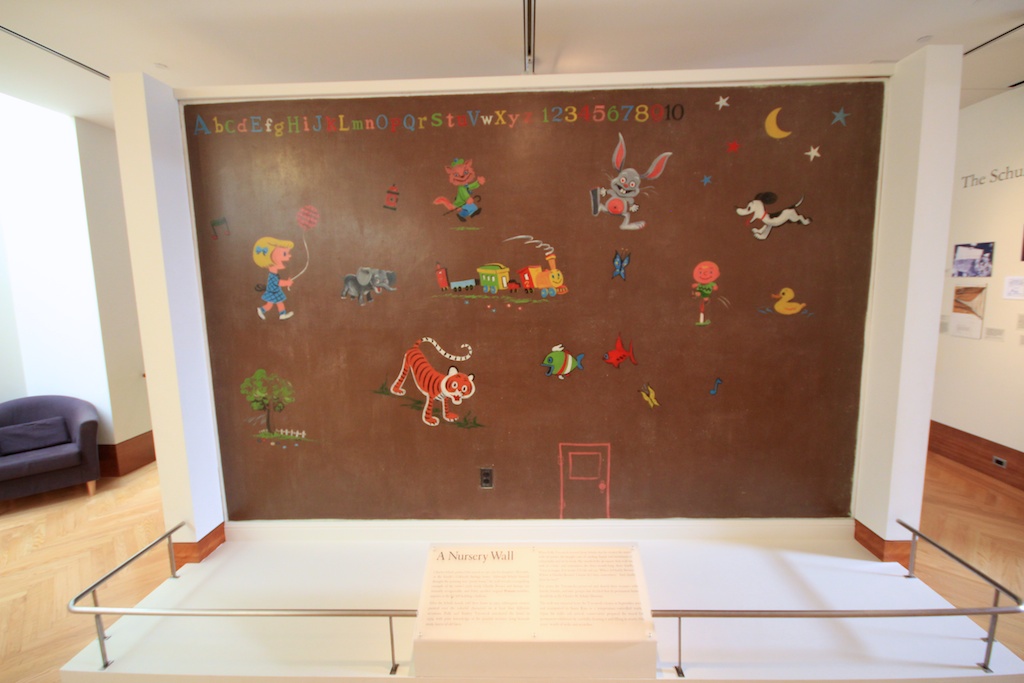 The museum has also completely recreated his office with chair, desk, and bookcases. One of the volunteers told me that he sat in this same chair at this same desk for all 50 years of his drawing the comic.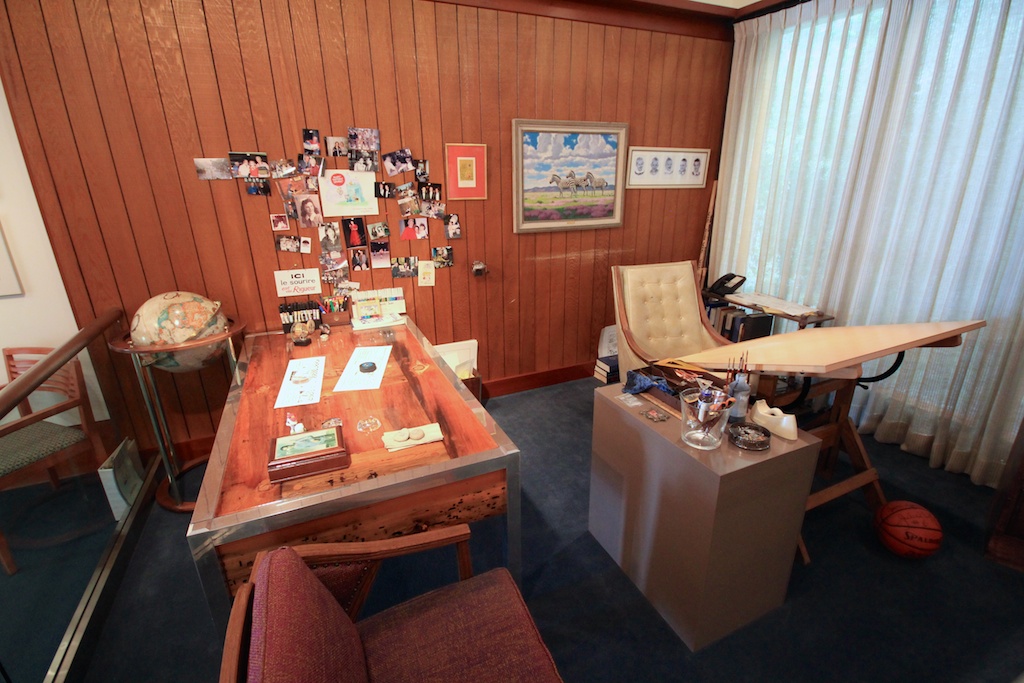 The downstairs showcased a lot of the characters and their inspirations as well as individual comics.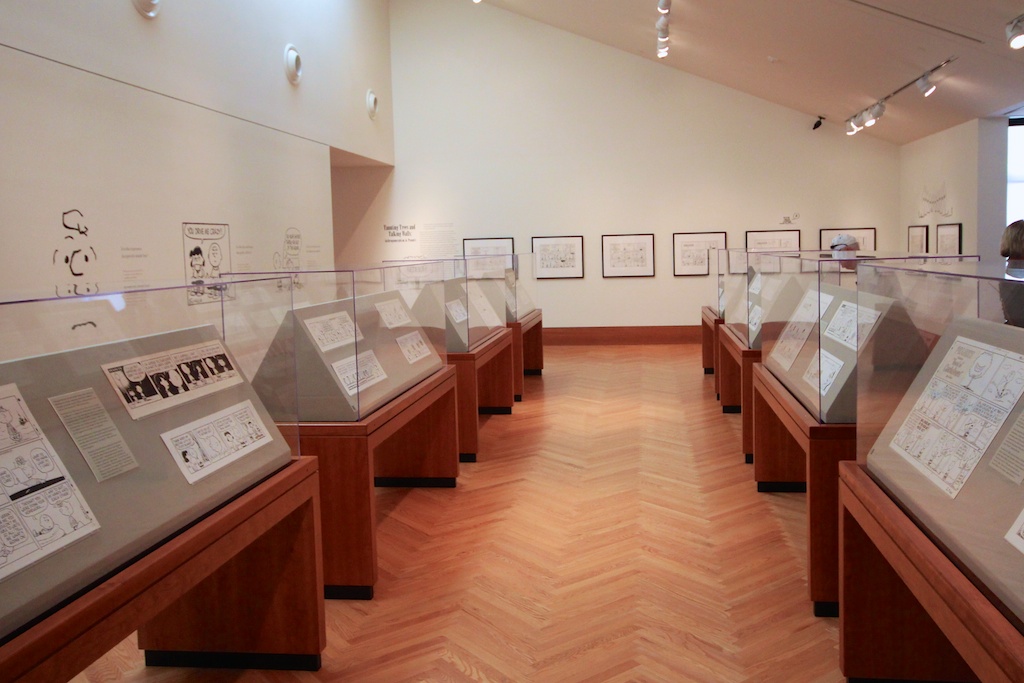 I was particularly a fan of this excellent painting of Snoopy.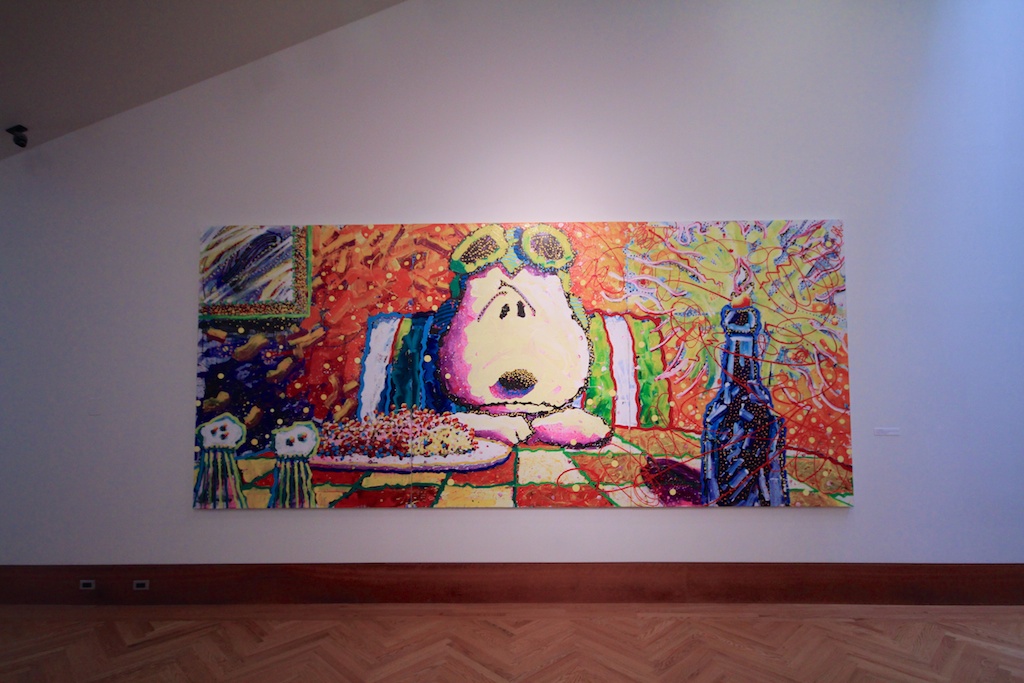 Exterior
Outside there was a small garden and patio that had some tables and chairs to sit at as well as a couple of unique sculptures of Charlie Brown and Linus. The Charlie Brown statue was of him being constructed, and the Linus figure was a working crossword with hints.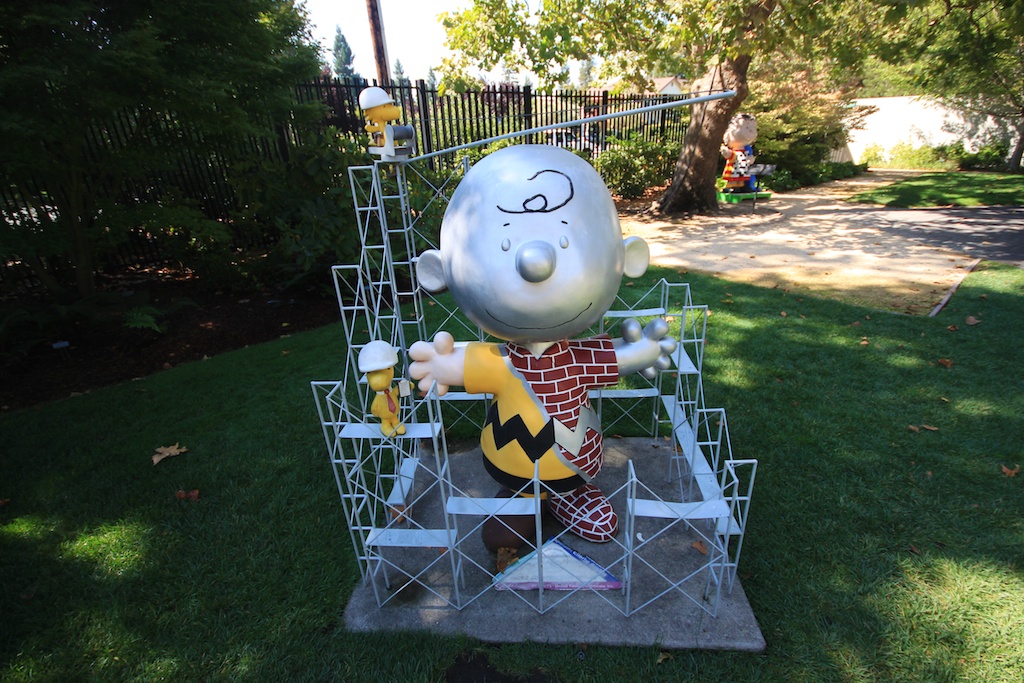 The museum also had a Kite-Eating Tree to spotlight one of the loved creations from the imagination of Charlie Brown, his idea that certain trees will devour kites. It was a fun little addition to this section.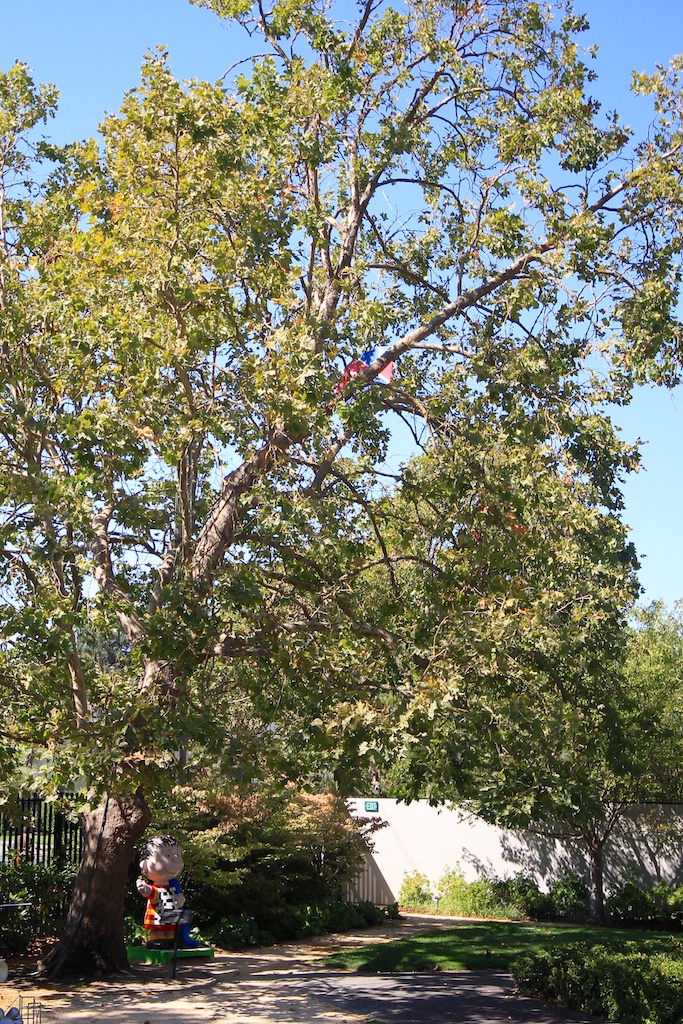 The last area that I enjoyed in the exterior was the bench with Snoopy and Woodstock. It was a fun addition to pose with and take a picture with.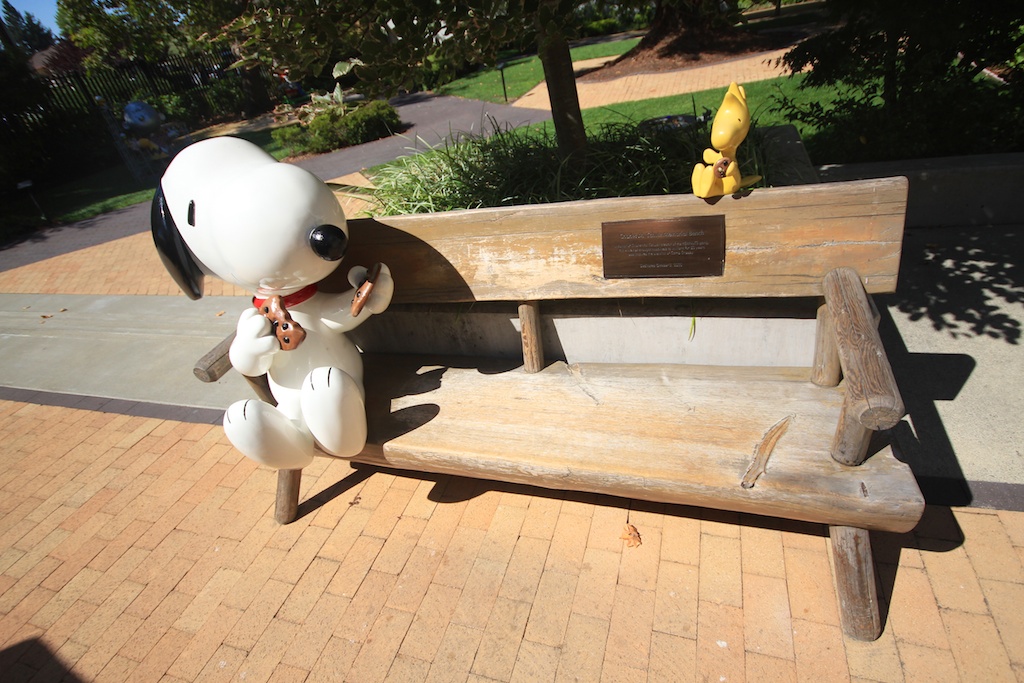 All in all, I spent about an hour or so at the museum, and I imagine you can easily all day here if you are a fan. I didn't know what to expect and thought the 10 dollar price was steep, but after going, I feel like it is a great experience for a fan or for anyone who likes the culture these comics have created. I fall into the latter camp but loved learning more about this iconic man and his awesome cartoons. Let me know what you think in the comments and check out this video I made exploring the Peanuts history in the area.