Oso Creek Trail in Mission Viejo
I don't find myself hiking within urban areas very often as I never seem to think they offer the same experience as the outdoors; however, I have found that going on a walk close to your home can be a great experience. In Riverside, we have the California Citrus State Park, and after spending some time there with the wife and bulldog, I decided there were probably some other cool places like this scattered around my area. Oso Creek Trail was just that and here is all the information from my visit in 2013.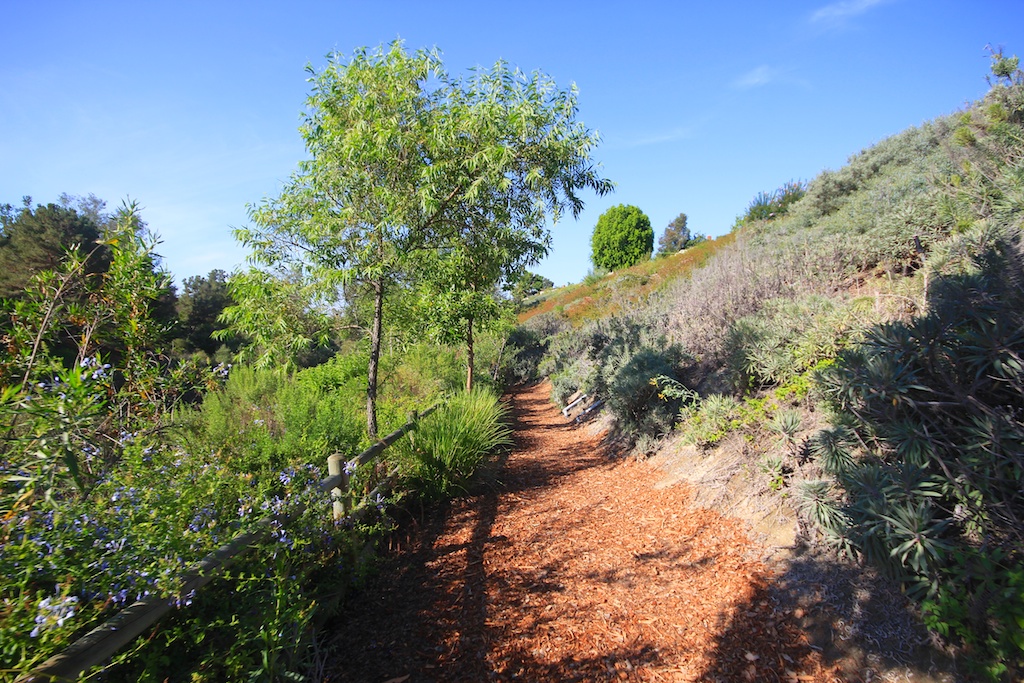 Hidden in the small Orange County town of Mission Viejo, is a couple of miles of trails that make me reconsider my thoughts on urban hiking.
This trail, only completed about five years ago, has over 3 miles of beautiful paths connecting scattered points of interest and pushing you to see what is around the next corner. On a recent weekend, we went on a walk here, and there were quite a few people on the trail, which follows a small creek. Even though the path is in the city, it immediately takes you out of that mindset and allows you to soak in the beautiful points of interest with only the occasional house peaking its head over. Some of the trail standouts are as follows.
The Oak Grove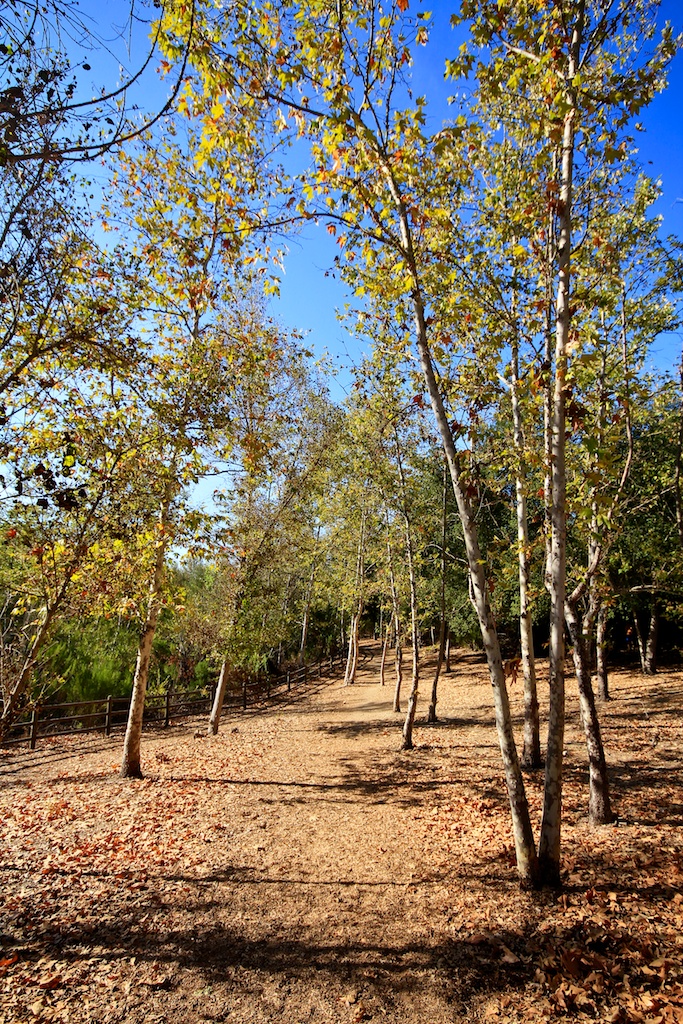 Right at the start of the trail (depending on where you park) is a beautiful dirt path through a series of oaks that create a unique experience. These trees are nice, and it is a great way to start the trail.
Peace Obelisk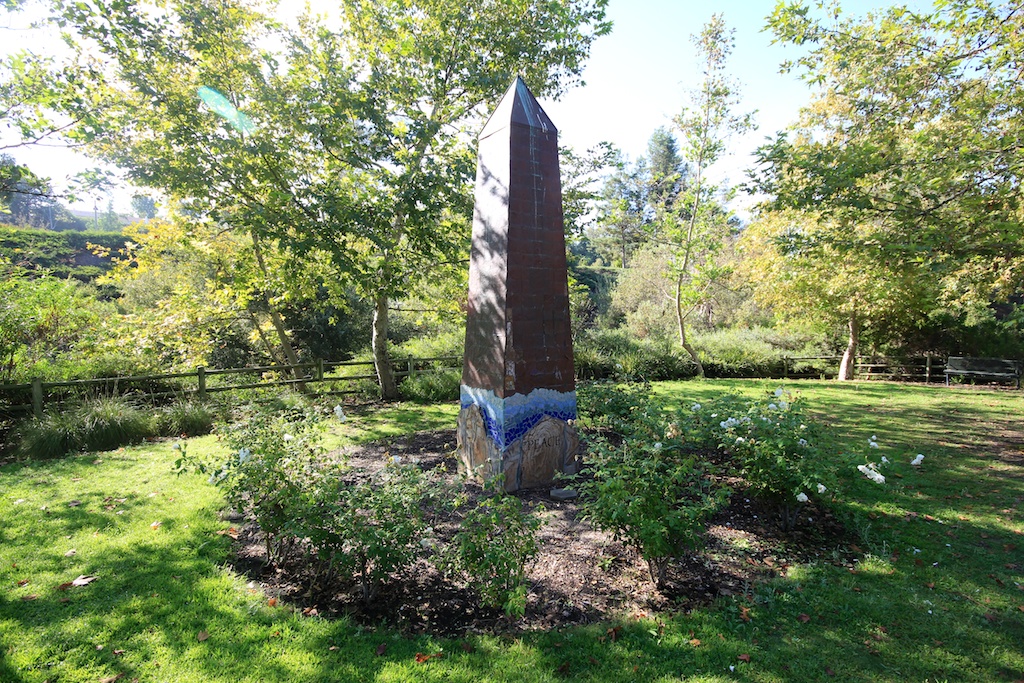 Next up is the peace obelisk that is about ten feet tall. I was told that this was added to commemorate the victims of the September 11th attacks, but I have not been able to verify this.
Garden Maze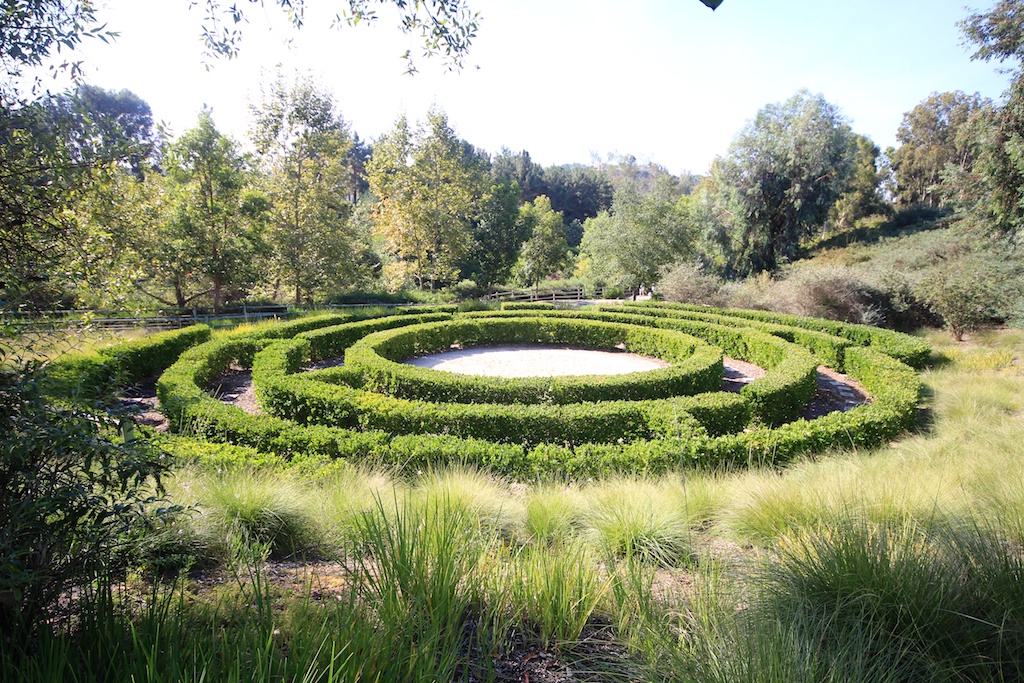 Right around a bend, about a mile in, this little maze would be a great place to play as a child. The hedges only rise about 3 feet tall, but they are well kept up and are great for the small explorers.
Butterfly Garden
I couldn't find this one, haha I saw the sign for it but didn't locate it, so I have no idea how it was. This was also the area where we crossed over the bridge and started to walk back.
The Recycled Walkway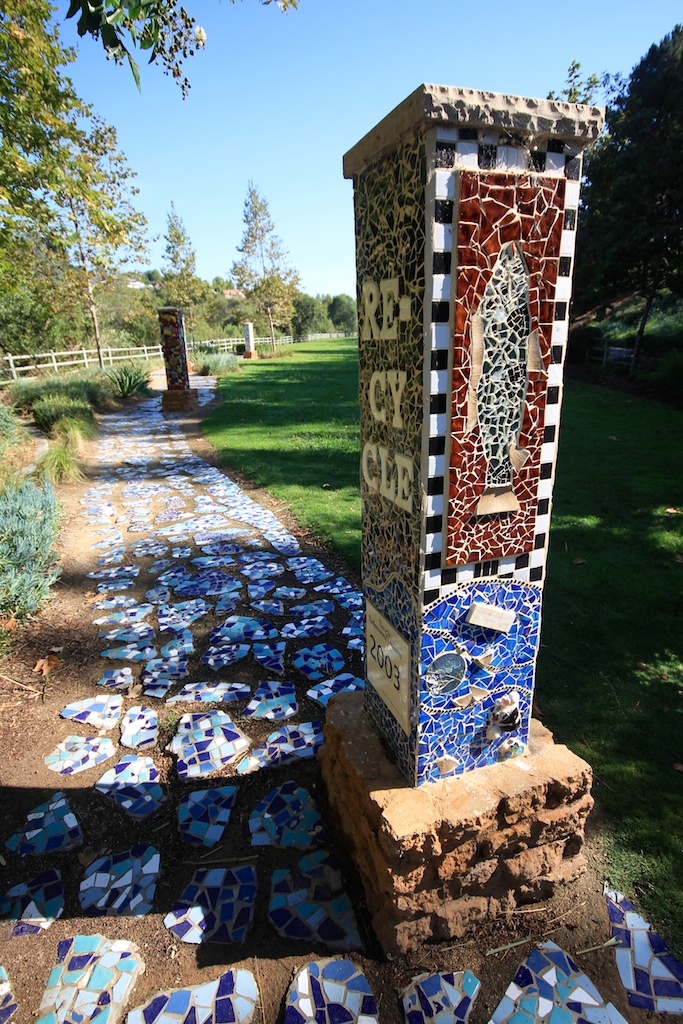 My favorite part of the hike was the recycled walkway, which was a beautiful trail of recycled glass and other materials. It even had pillars all unique with different art on them.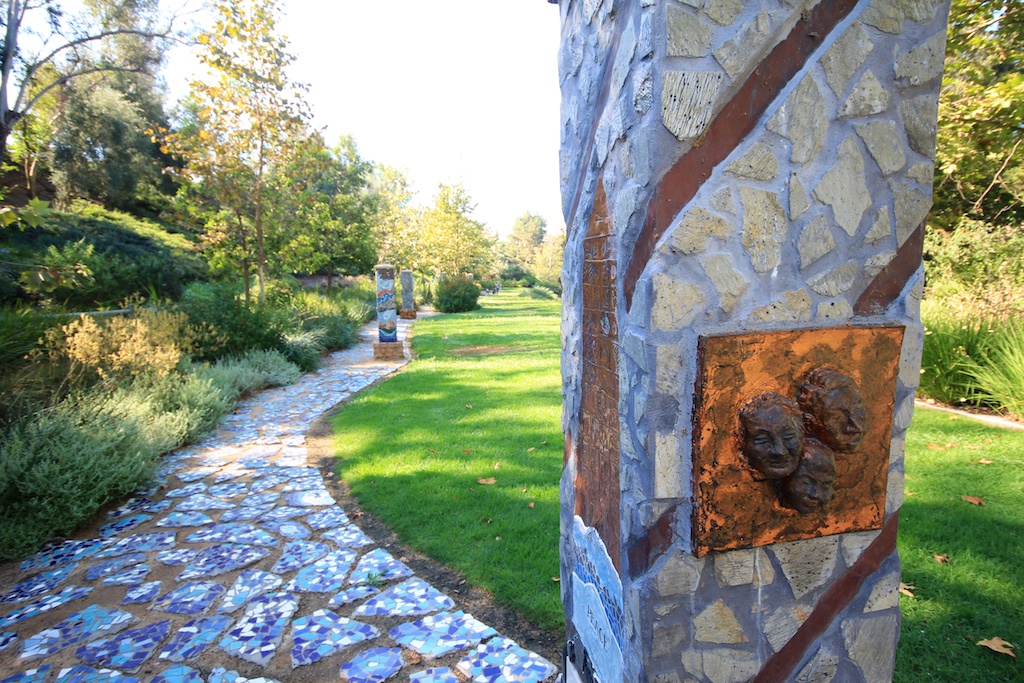 After walking the rest of the way back, we had done over two miles, which is an excellent little weekday workout. The Oso Creek Trail is a beautiful example of a well-made city nature area. It has a little something for everyone and is a good way to get the family out and exploring. I am a fan and hope to be able to walk it more often.