Prehistoric Pets: A Reptile Zoo and Store
Now I have been to a lot of zoos in my life, but I think Prehistoric Pets probably has more reptiles than any zoo I have been to. I was blown away but how much crazy stuff this small little place could hold as it has everything from 350-pound snakes to desert tortoises. A fun trip for the whole family, read on for my review.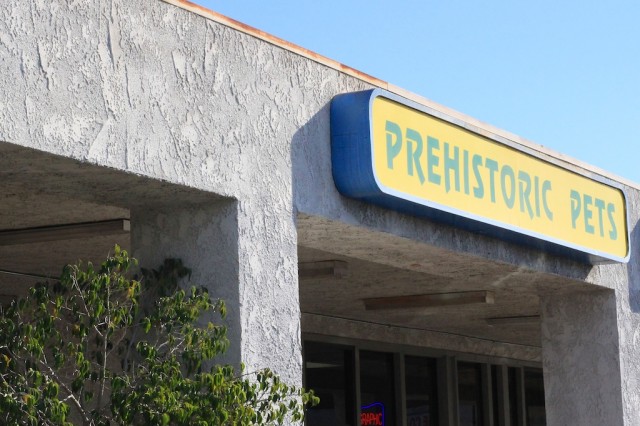 Details
$15 a person (as of 2021)
Open – 10:00 AM – 7:00 PM
Also a pet store where you can buy reptile stuff  (doesn't cost to get in the store just the left-hand side where the zoo is)
History
The history of Prehistoric Pets begins in 1988 when an ex-fisherman named Jay Brewer and his wife Becky opened a pet store in Fountain Valley, CA. The store was called Pet Country, and while stocking a variety of pets and pet supplies, the store was one of the first in the area to stock a large supply of reptiles.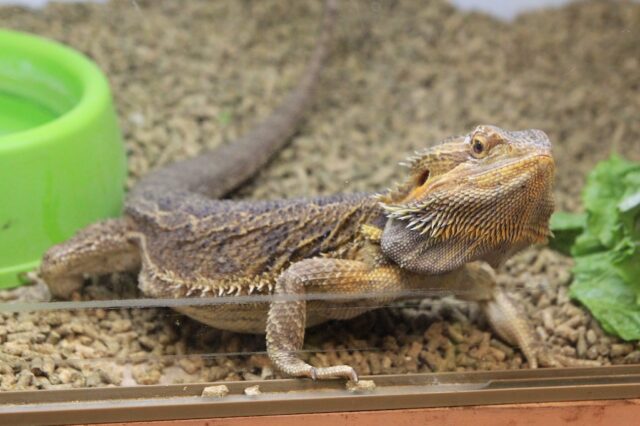 In 1992, Pet Country closed to make way for a new, 5000 square foot superstore which had been completed in Fountain Valley with the name "Prehistoric Pets." Jay and Becky wanted the new store to be more than just another "pet" store, so they went all out, creating a "Zoo-like" experience for everyone who visits. From a 2000 gallon pond in the middle of the store, filled with Giant tropical fish to the 400lb. Galapagos Tortoise to the displays exhibiting over a thousand animals!
The Zoo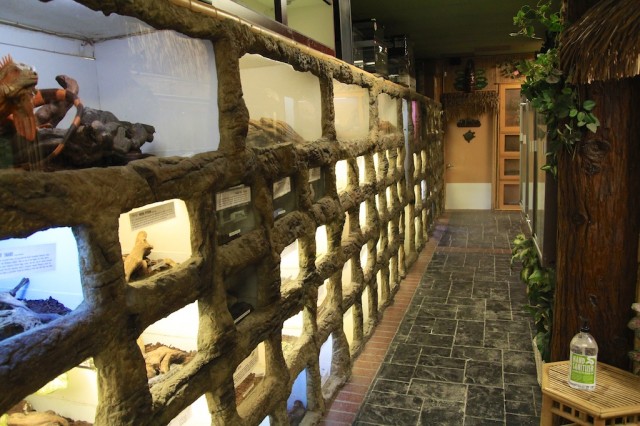 When I arrived in this industrial area, I didn't know what I was getting myself into. I could see the Jurassic signs, but the storefront is very unassuming. When I walked in, I was set at ease.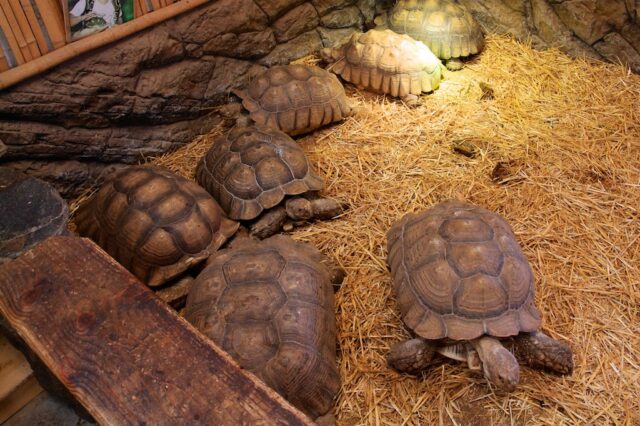 The first things that greet you are a pond with a ton of snapping turtles, huge fish, and a small area with big tortoises roaming around. After seeing that, I knew this would be a unique place.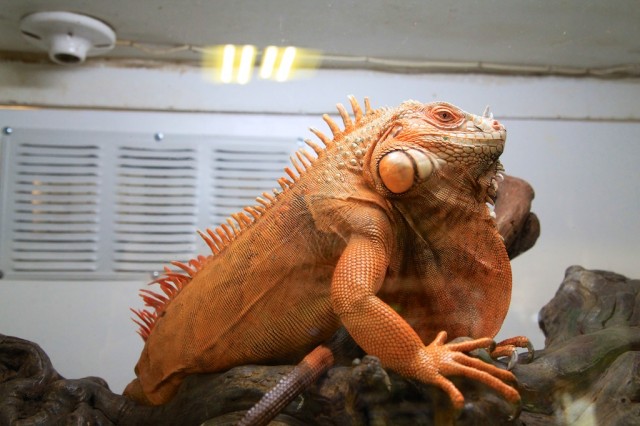 In order to visit the zoo, you have to pay your 5 dollar entry fee. I saw a ton of people complaining about this cost online, but for me, it was well worth it when I saw how many reptiles they had in that area. It was a lot more than I even expected.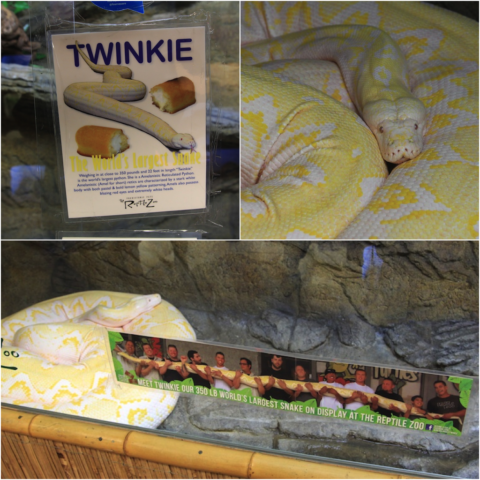 The first cage that greets you when you enter is that of Twinkie, the 350 pound snake that they claim is the largest in captivity. It was a massive snake. Update 2015 – Unfortunately, I have been told that Twinkie has passed away.
I will be the first to say I don't know much about these types of animals. There were so many different types of snakes, lizards, and other creatures to see that it was overwhelming. There was even a point in time where I scared myself cause I was looking at a snake and turned around only to see an alligator staring at me from the tank behind me. It was crazy.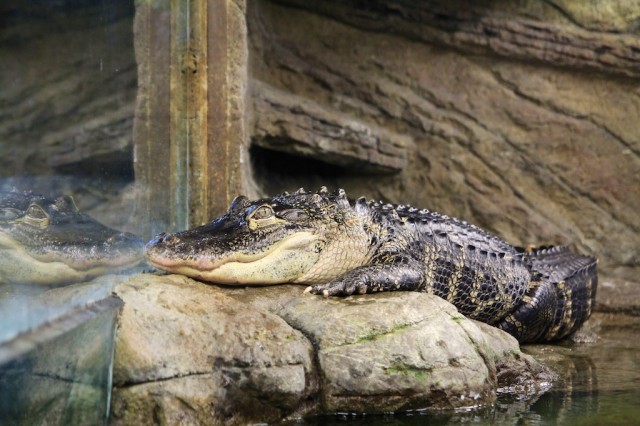 For the kids, they allow them to hold some of the tame animals in a supervised fashion, which seemed like it would be a cool experience if you had kids into these animals. They also allow kids to have birthday parties here.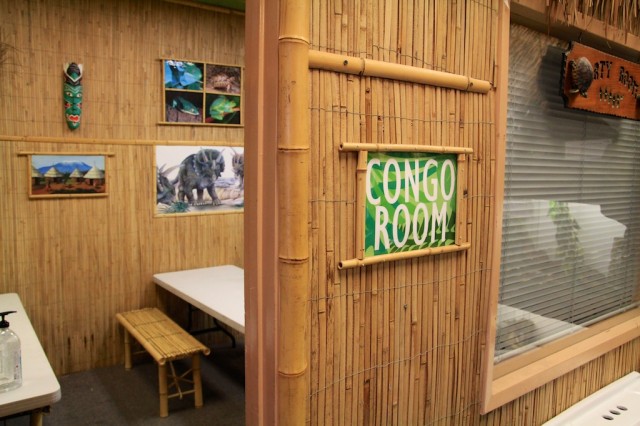 The zoo area itself winds around and down a corridor where you can see these lizards that I swear were like 3 feet long. It was nuts to see how many different types and species they had. Here are some of the pictures from my adventure.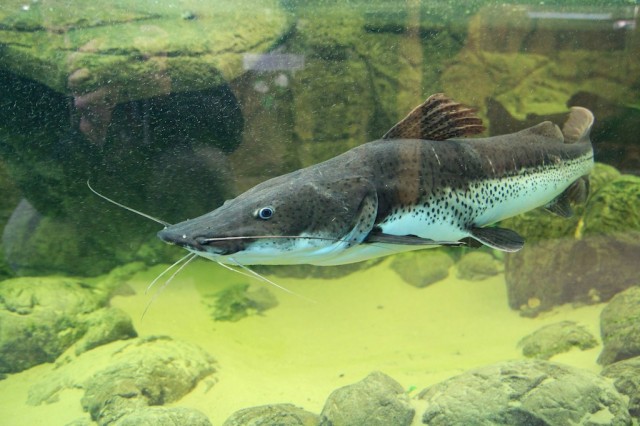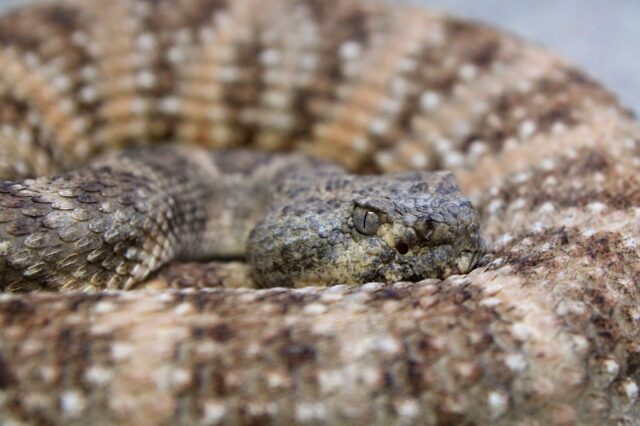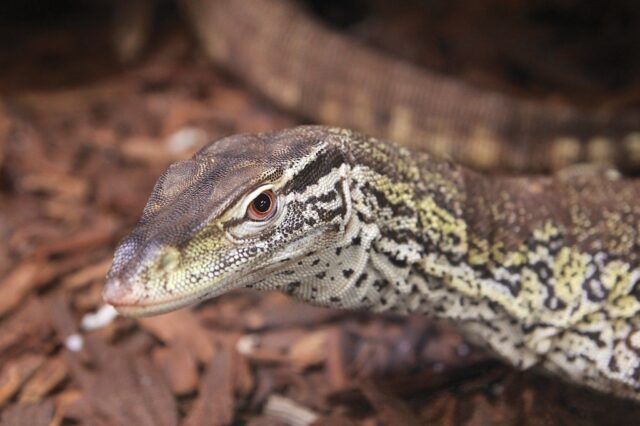 After reading the reviews online, I was surprised people complained as much as they did. I thought Prehistoric Pets was a great adventure and 5 dollars well spent. If you're into reptiles and animals like this, I highly suggest you give it a try.