King's Hawaiian Bakery & Restaurant in Torrance
I am sure you have probably had the fantastic Kings Hawaiian rolls from the grocery store, but did you know that the bakery is based in Torrance and that there are two restaurants where you can have some fantastic food made with the rolls, including French toast? If not, then you must go, and here is all the information.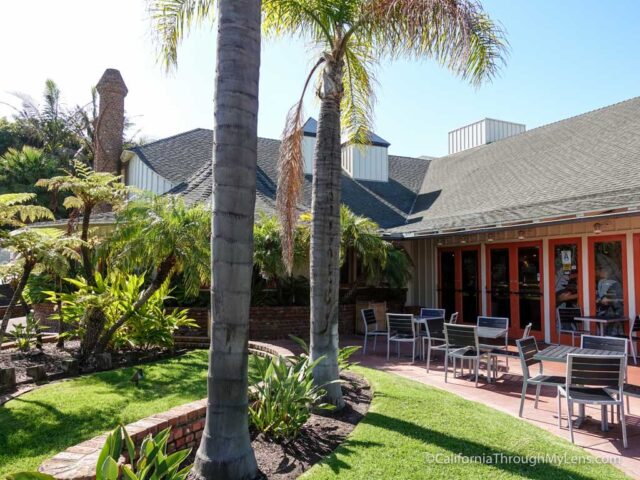 Details
Cost: $8 – $12 for breakfast
Location: 2808 Sepulveda Blvd, Torrance, CA 90505
This information is from my visit in 2017
Read about more spots to explore in Torrance here
Getting There
From the 405 Freeway North, you will get off on Crenshaw Blvd and take it south to Sepulveda Blvd. From there, you will turn left, and the restaurant will be up ahead on the left. There is a large parking lot directly behind it.
The Restaurant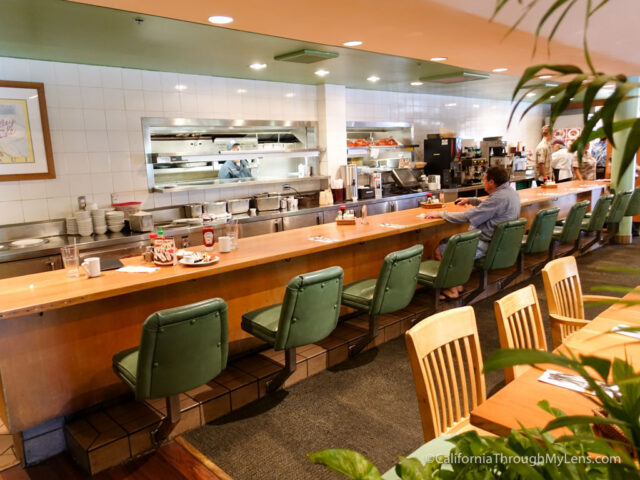 King's Hawaiian Bakery and Restaurant is like any traditional diner with a counter and tables to sit at.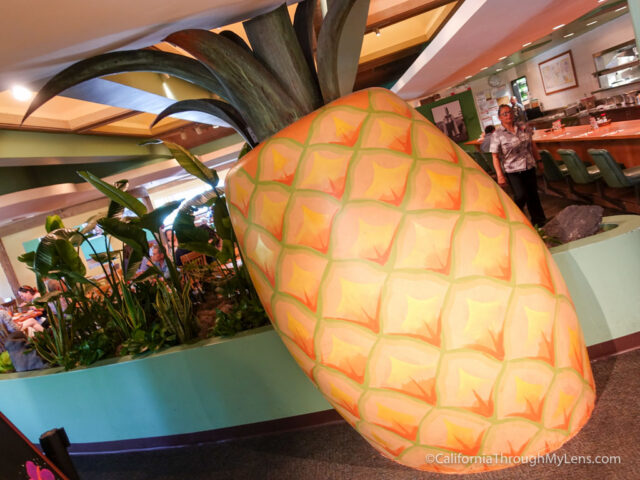 They have a large bakery where you can get everything from cakes to donuts, and you can also pick up the famous bread there as well.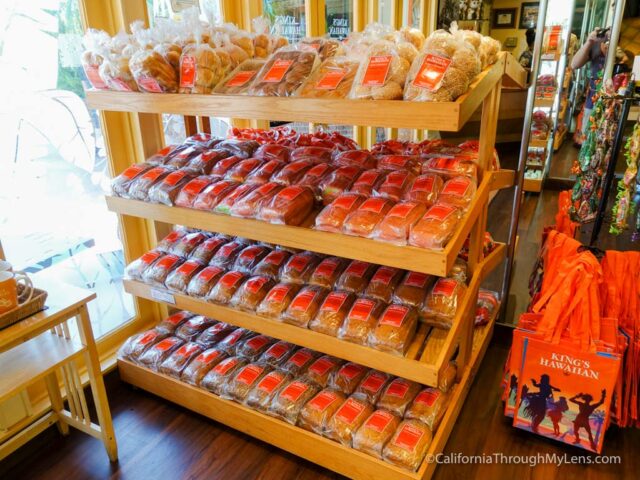 In the middle of the restaurant, there is a large pineapple; I am guessing since the company is Hawaiian, and there are old photos on the walls.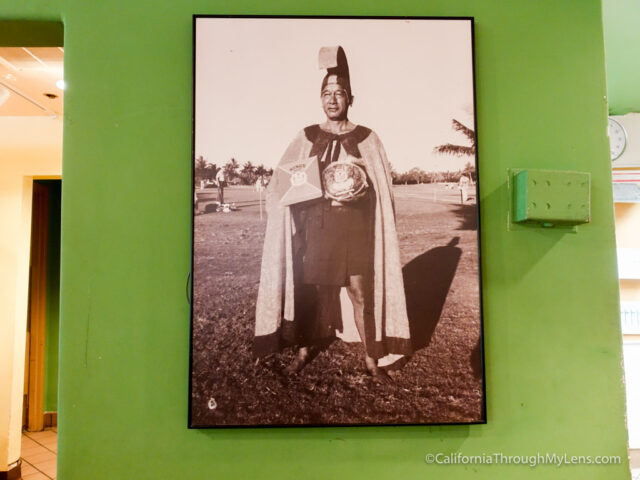 The Food
The menu was pretty extensive, but I wanted to stick with the famous French toast, which I heard was terrific.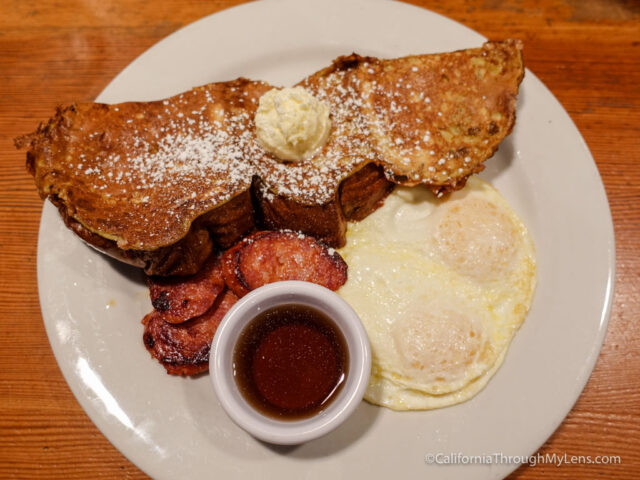 I ordered the "Big Island," which is a combo of French toast, eggs, and a choice of meat. I went with Portuguese sausage since I had never had it before and it was a great choice. The sausage is cut like kielbasa and has a subtle spice to it, which makes it come alive with flavor. The stand out here is the french toast though. The French toast is massive, and it has an excellent natively sweet taste from the bread, almost like a cinnamon roll. The bread is moist and practically melts in your mouth with like a gooey consistency. It sounds weird, but it's fantastic. It is different than any French toast I have had before, and it is something I will no doubt come back to order again.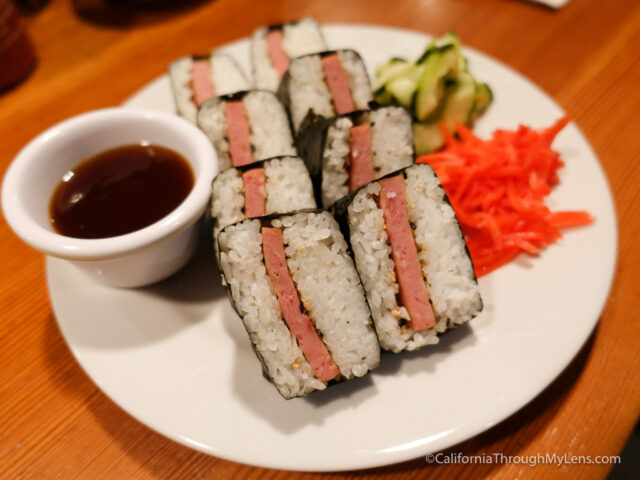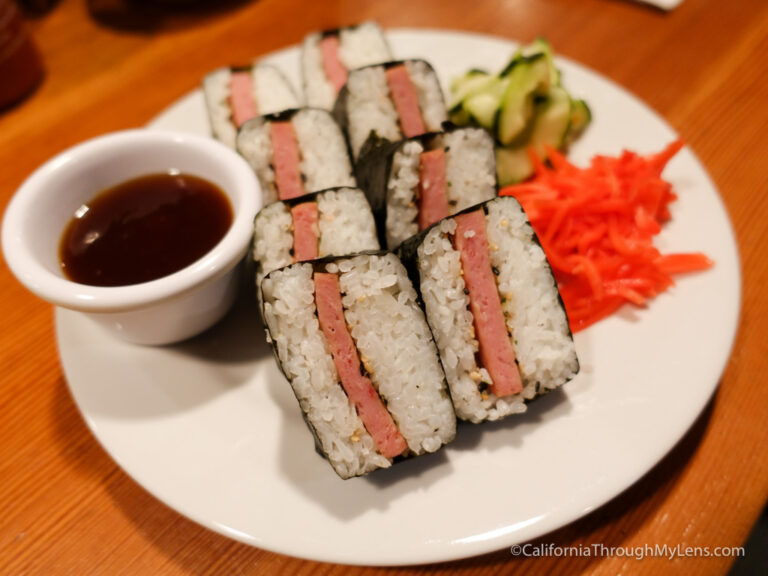 Spam musubi, AKA spam sushi, has fried spam inside of rice and seaweed paper. We only ordered it because there was a picture on our table and we hadn't had anything like it before. It came out like a traditional sushi roll, cut into eight slices, and then served with teriyaki. I wouldn't say I liked it, but it was much better than I anticipated it being. The salty spam was mellowed out a lot by the sweet teriyaki sauce. If you want a food adventure, then give it a try as it is a traditional Hawaiian dish.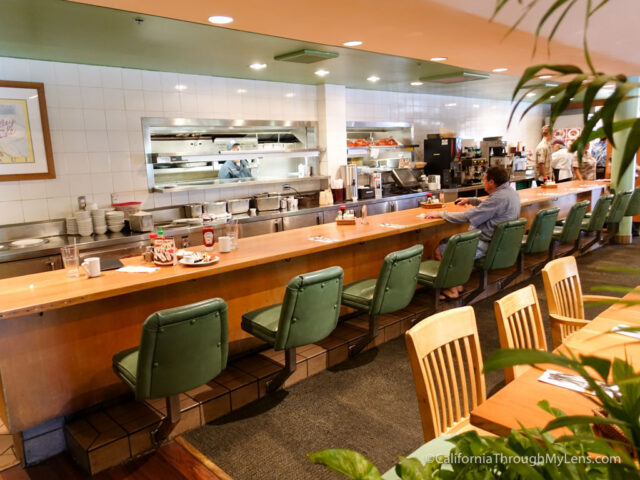 Torrance has a lot of good food options, but I wouldn't hesitate to go here for breakfast again. The food is well priced and tasty, making it an easy recommendation in the city. You can find more of my recommendations in Torrance here.