Spreckels Organ Pavilion in Balboa Park San Diego
As a unique piece of Southern California history, the Spreckels Organ has been in use in San Diego for almost 100 years. It is a large outdoor auditorium where you can listen to beautiful organ music during its weekly summer concert or simply admire the sheer size of one of the world's largest outdoor organs when it is not in use. This is just another reason to visit the fantastic Balboa Park area of San Diego. Here is all the information.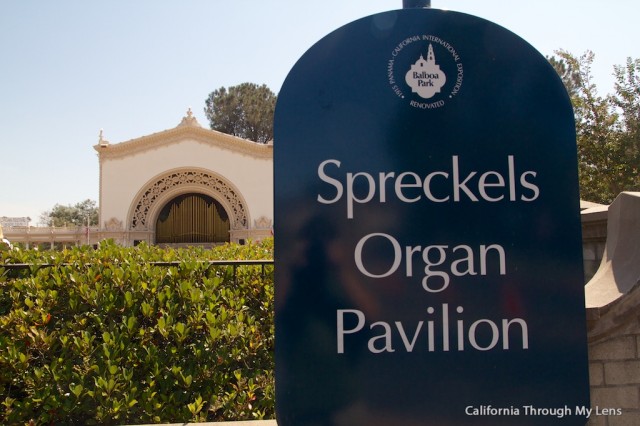 Details
Concerts, Sun. 2:00–3:00 p.m. (as of 2015, check their website)
Free
History
John D. and Adolph Spreckels donated the Spreckels Organ, one of the world's largest outdoor pipe organs, to the City of San Diego in 1914 for the Panama-California Exposition. This unique organ contains 4,530 pipes ranging in length from the size of a pencil to 32 feet and is housed in an ornate vaulted structure with highly embellished gables. Since 1917, San Diego has had a civic organist, who performs free weekly Sunday concerts.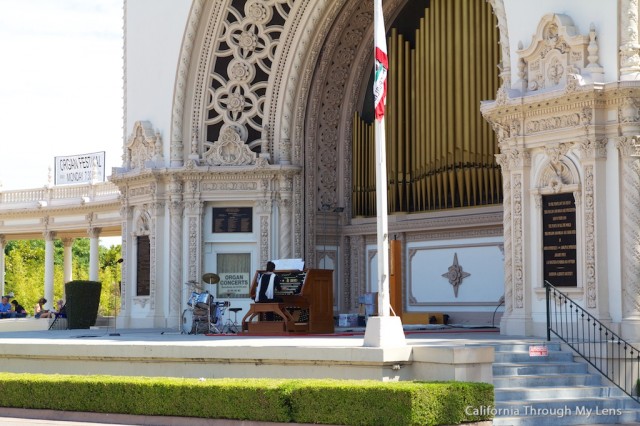 While at the Prado, I happened to be there on a Sunday during the summer when an organ concert was happening. Even though I am not a huge classical music fan, I knew it would be a unique event to attend, so I visited the Train Museum and the International Houses while I waited for the 2 o'clock show.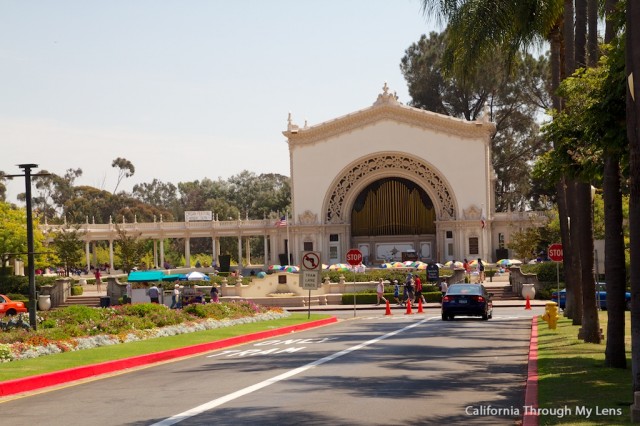 When it started, I took a seat in the hot sun and listened to the beautiful music coming out of that massive organ. I loved being able to see the planes fly over the organ as well; it provided a uniquely modern and old juxtaposition for me to photograph.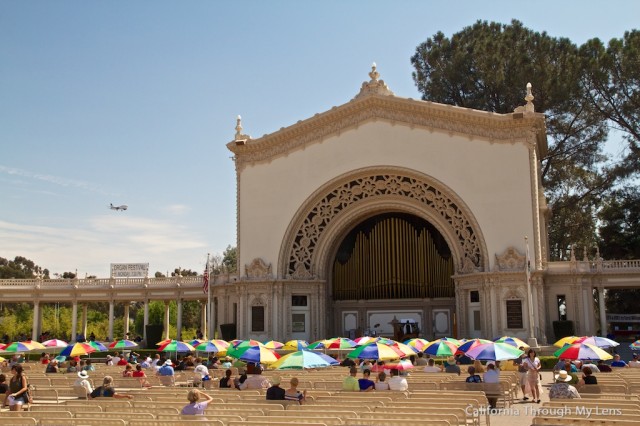 I also walked around the area to see where I could find the best sound but ended up staying right in the center. It was a beautiful experience that I am glad I was able to hear. I would recommend it if you are a fan of history or classical / organ music in general, and it is an excellent addition to all of the fantastic things you can see at Balboa Park.
Get Directions