Tavern 101 Grill & Tap House in Agoura Hills
Tavern 101 Grill & Tap House is one of those spots that just begs to be included on your next road trip. With a logo that resembles Highway 101 and a location right off the freeway, Tavern 101 is the perfect place to stop for an easy good meal. Here is all the information.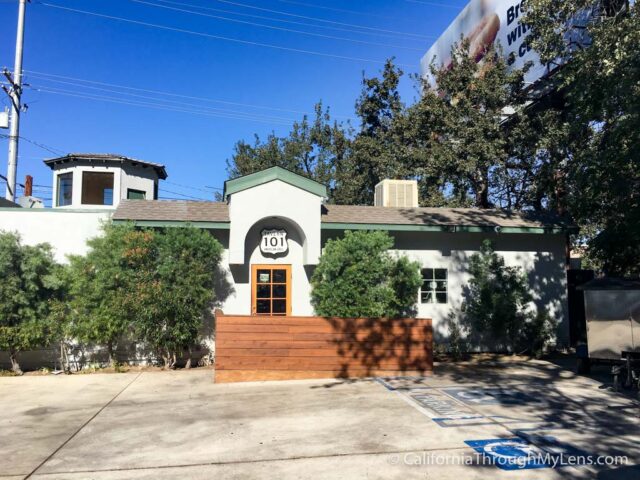 Details:
Cost: $12-$15
Hours: 11:30AM – 10PM
Location: 28434 Roadside Dr, Agoura Hills, CA 91301
The Restaurant
After parking in the back you will no doubt walk past the large smoker with plentiful smoke spilling out the sides. This is one of the things you really want to see when going to a barbeque restaurant.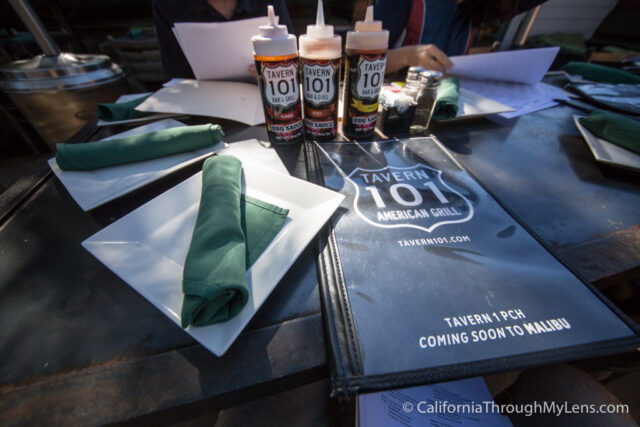 The interior has an upscale bar atmosphere and is a great place to sit, but the best spot is definitely outside.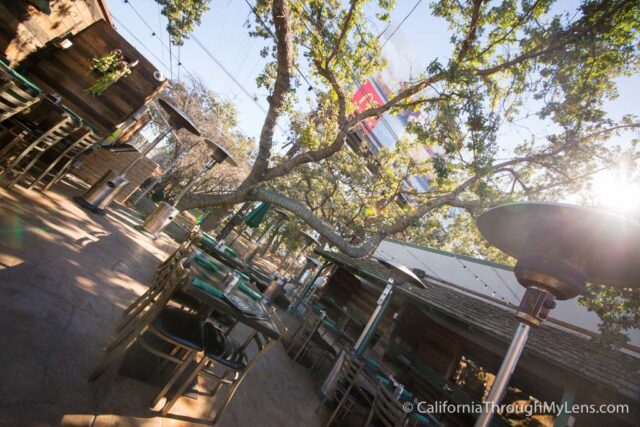 The outside patio is full of life and exudes a relaxing atmosphere. There is a fireplace and couches in the corner, large open tables and heaters if it gets cold. Our group opted for the back patio and it was a good choice.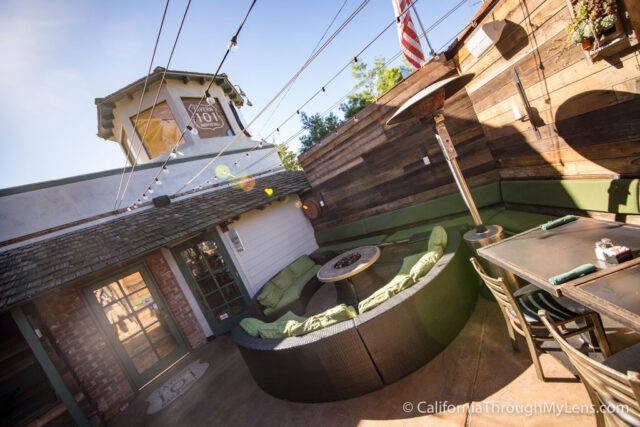 The Food
The menu itself is massive with an overwhelming amount of options. I had been told that you want to stay with anything you can put one of their four different home-made barbecue sauces on, so I went with the Prime Rib Sandwich. Our group shared some corn bread and ahi tacos as a starter as well.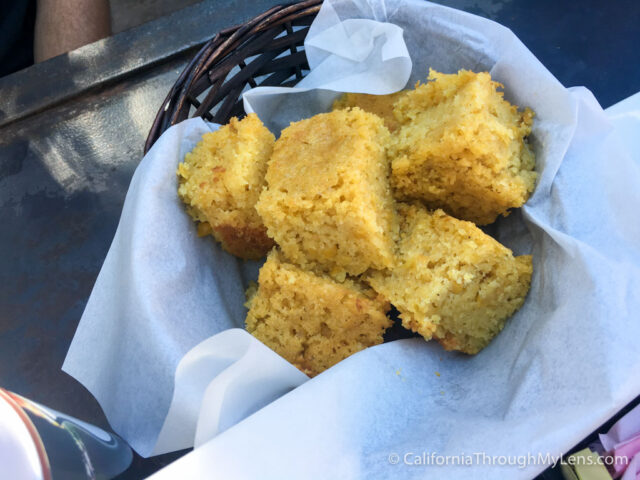 The cornbread was flakey and moist, which is important for good corn bread. I found myself dipping it in the bbq sauce as it went well together.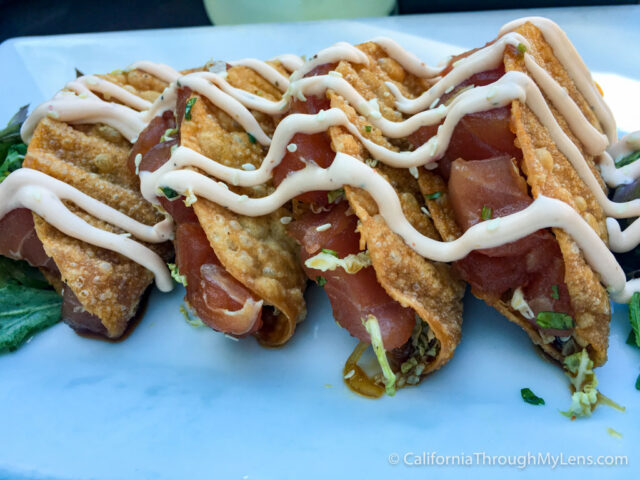 The ahi tacos were another great choice as they were small finger food tacos with an ample portion of ahi inside and a unique sauce on the outside. I would order them again in a heartbeat.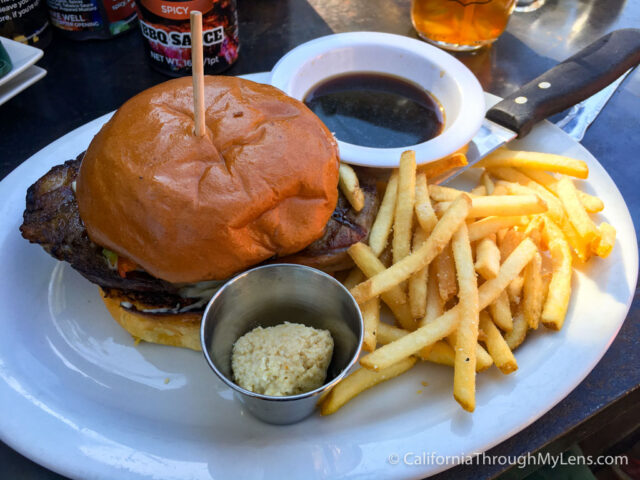 Prime rib sandwich was filled with a fantastic juicy meat sandwiched between a good bun. It had spicy horseradish and at jus to dip in on the side. Since the meat was prepared so well, this sandwich was a lot better than I anticipated it being and I highly recommend it. The horseradish was a great spicy taste that went well with the melt in your mouth meat.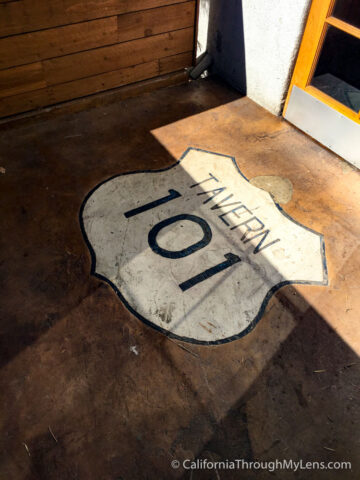 After spending an hour dining on good food and relaxing on the outdoor patio we left full and happy. This is a great road trip stop for a quick good meal or a great destination if you are staying in the Conejo Valley itself. Let me know what you think in the comments.