Petersen Automotive Museum: A Car Lovers Paradise
Update 2015 – Petersen Automotive Museum has officially reopened, you can read all about it below.
If you read my original review on Petersen's Automotive Museum then you know this is a place that I always enjoyed visiting. Fast forward to December 2015 and they have just completed a 15 month renovation that had caused the museum to be closed for that entire time period. I got a chance to check out the media preview day this last week and I can honestly say everything about this museum is now different from the exterior to the interior and it is a beautiful change. Here is the full review and you can read about how the museum originally was at the end.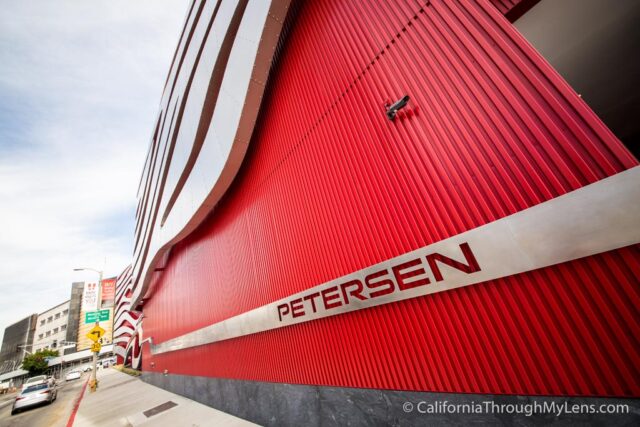 Details
Cost: $15
Hours: Everyday 10AM – 6PM
Location: 6060 Wilshire Blvd, Los Angeles, CA 90036
Nearby: LACMA
Exterior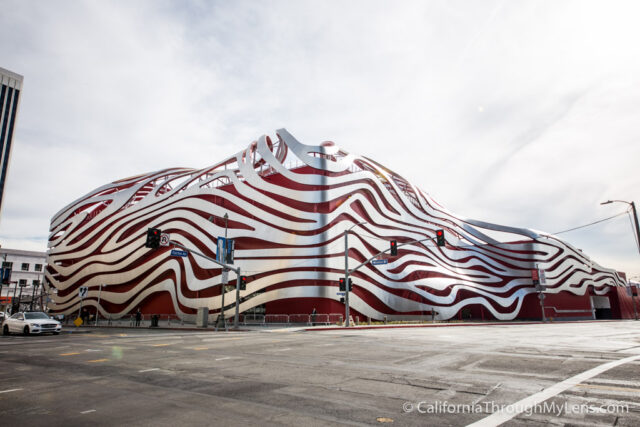 One of the main changes during this renovation was updating the exterior of the museum. It used to be a normal looking building but has now been completely transformed into another fun new piece of LA architecture, like the Walk Disney Theater. I love this as it adds flavor to the city, so make sure to walk around the exterior when you visit.
The Museum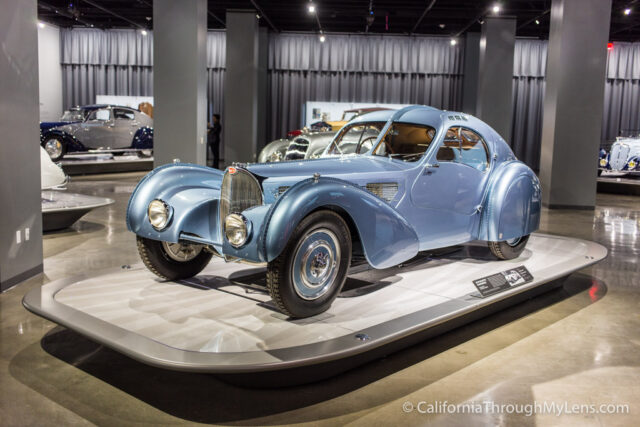 The museum itself is still 3 floors with a 4th floor that is only opened for special events. Here is the breakdown of the floors.
Floor 1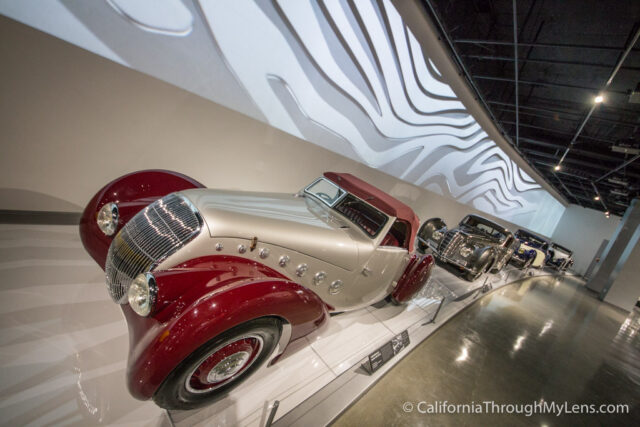 This floor features the full restaurant, ran by LA's own Drago brothers, the museum store and the first floor of exhibits.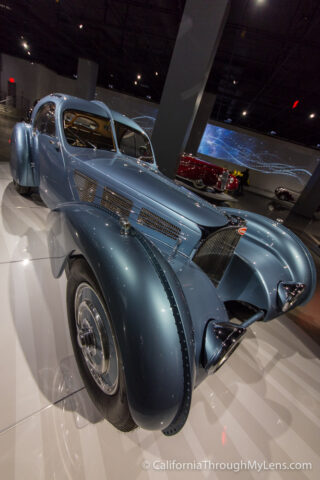 The exhibit here is one large room with many beautiful cars in it and it focuses on the artistry of the automobile. The entire back wall is a LCD screen and it plays art and design inspired loops that add to the style of the cars. You can tell the sheer amount of time that was put into this matching the cars with the art and each floor features something like unique like this.
Floor 2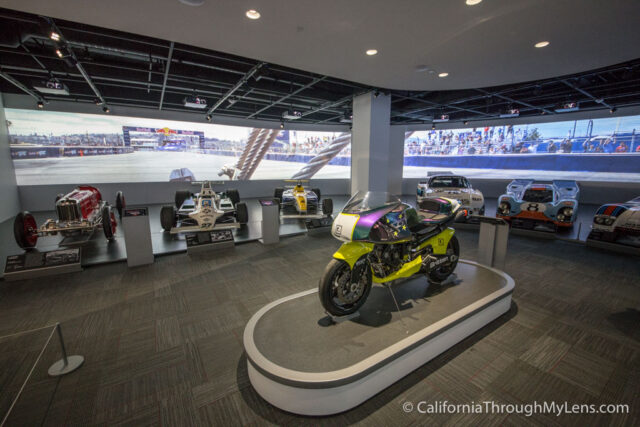 This floor is larger than the bottom floor with more to see since it does not have the store and restaurant. Some of the main features on this floor are as follows:
The Vehicle Manufacturing Process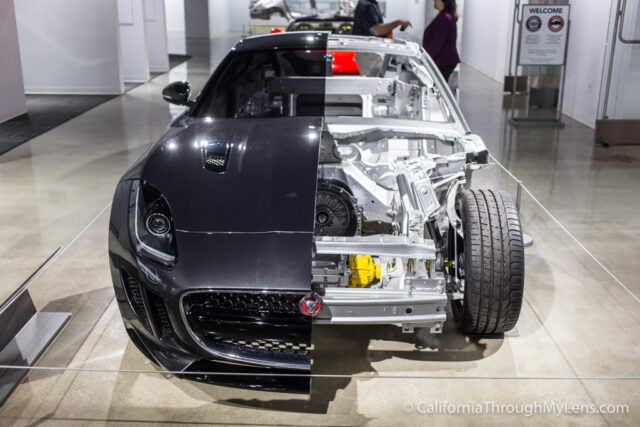 I found this to be one of the most interesting spots in the entire museum as it took you through many different steps in the creation of a car. Literally you could see the inside of the car, the body, etc. It was fascinating to see how it all went together.
The Pixar Studio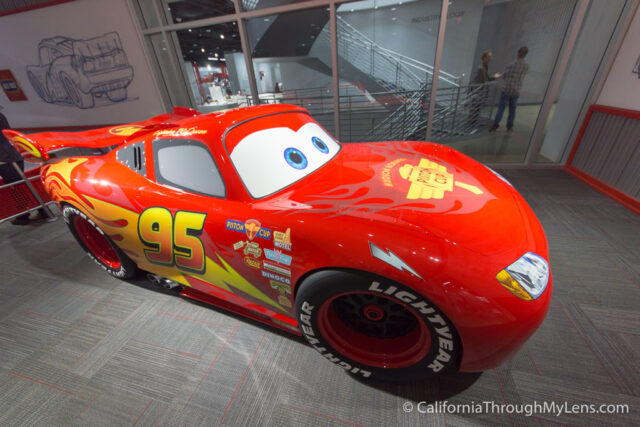 This area is great for kids as it features a full-scale Lightning McQueen and many interactive exhibits that help kids understand what goes into making a car.
The Motorcycles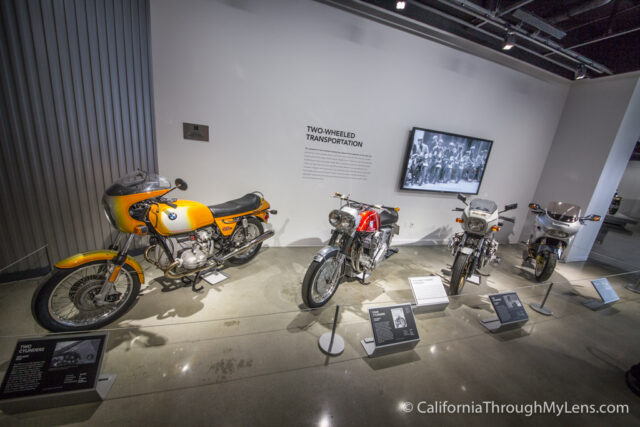 There is a large section dedicated to motorcycles and their history on this floor that was presented by the Bonnier Motorcycle Group.
The Forza Racing Experience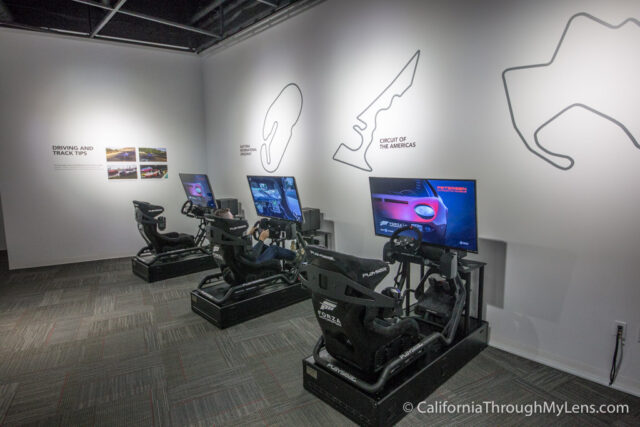 As someone who likes to play video games it was fun to see the Xbox set up they had with Forza being a playable game where you could sit behind the wheel and race for the best time. This is a great addition to a museum like this as it makes it interactive and fun for kids and adults.
Floor 3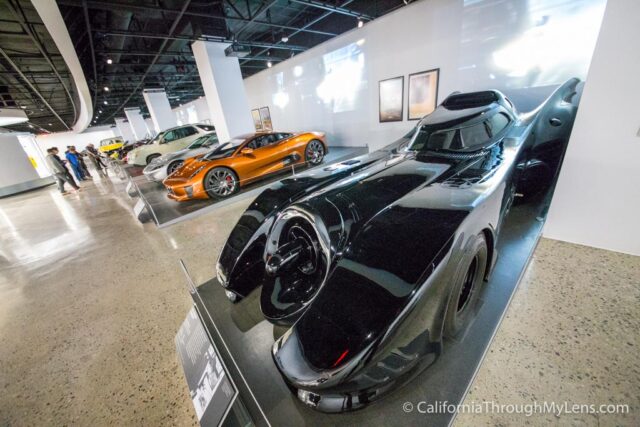 The third floor was my personal favorite as it had a big section full of famous movie and tv show cars. They amassed a really great collection here, with everything from the VW Bus in "Little Miss Sunshine" to the Aztec in "Breaking Bad."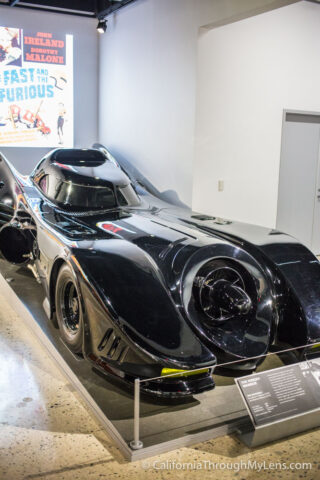 Of course they also had some personal favorites of mine like the cars from the new James Bond movie and the Batmobile.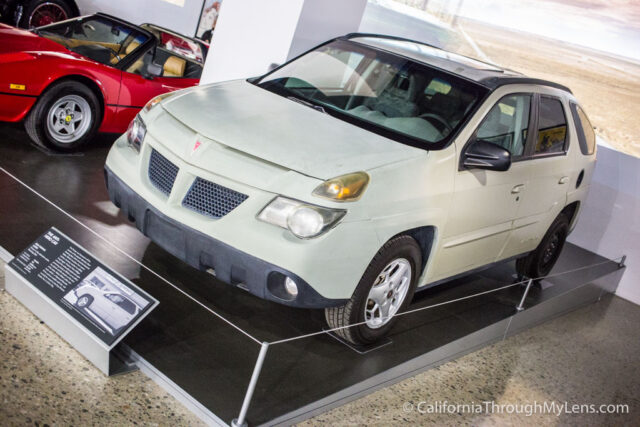 This section also features the display I mentioned earlier where you can see clips from these cars in action playing behind them.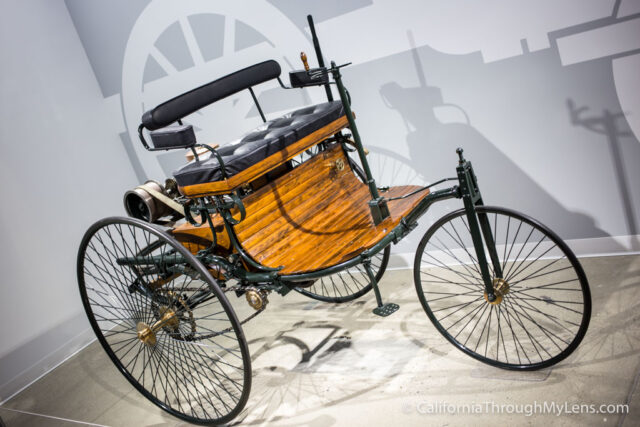 This floor also has some historic cars on it and I was fascinated by the one above which was one of the first "cars."
Floor 4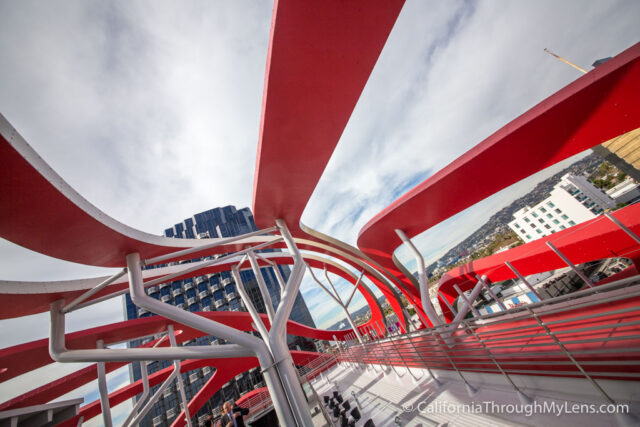 When I went, this floor was for trying some of the food that will be in the restaurant and I was told it will only typically be used for special events. This floor is open air and looks through the museums unique exterior down onto the city itself, which is really fun for photography.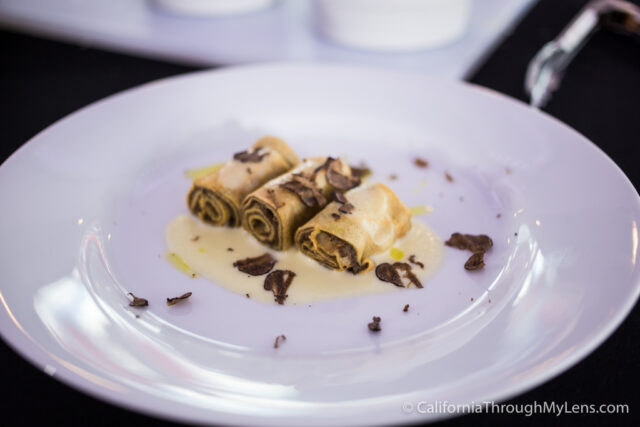 The food that they served from the restaurant is fantastic as well and I can't believe that a museum restaurant will be this good. Be sure to try the mushroom crepes and the smoked salmon crepes when the restaurant opens in 2016.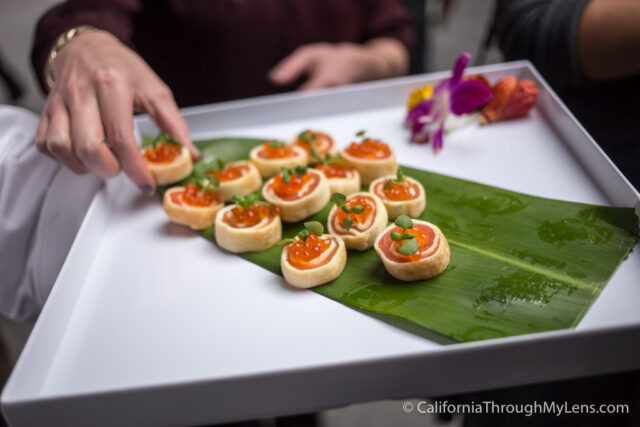 All in all this museum is just as good as it was before. If you are a car lover then you will especially be excited about all the new tweaks and changes they have, but even if you are not you may fall in love with these unique machines all over again when you see the creation process. Either way it is a great spot to explore when it opens December 7th. You can read the earlier review from 2014 below.
Previous visit before the remodel – 2014
I have never been someone who is hugely into cars, I mean they are cool and all but I have nerded out about much different things in my life. Thus I have never made it a point to see Peterson Auto Museum even though I have heard over and over that it was great. I finally made time for it this past weekend and it blew away my expectations, probably one of the most best museums I have visited in California. So even if you are not a car person you should still go, but if you are a car person you should just stop reading this post right now and head down there.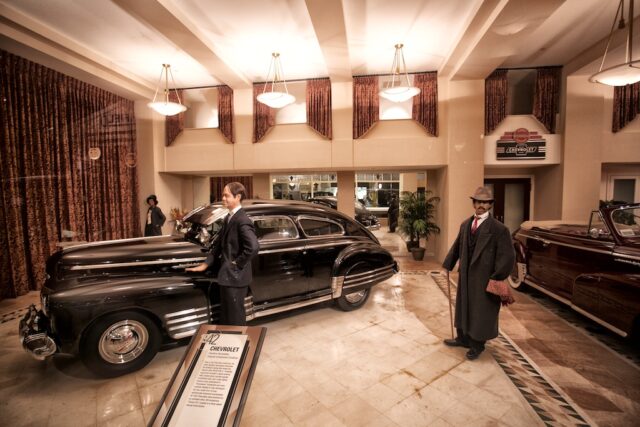 Details
Cost: $15 to enter
Parking: Parking lot is attached to it (enter from Fairfax) and first 30 minutes is free, then $2 ever 30 minutes after that.
Hours: Everyday from 10AM – 6PM
The Museum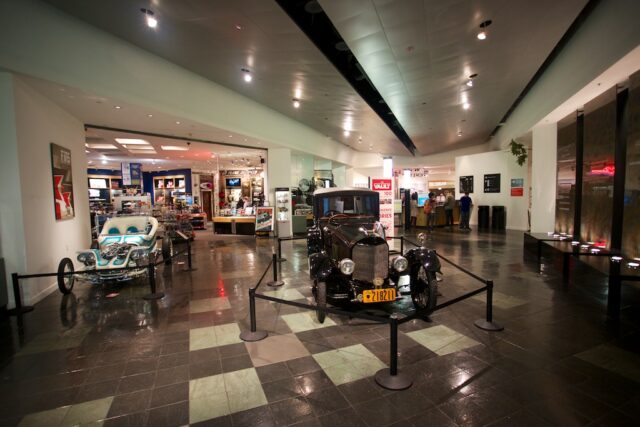 This museum has one of the best collections of both random and unique cars I have ever seen. It is not just different years of famous cars it is the strange and awesome ones from the history of the automobile.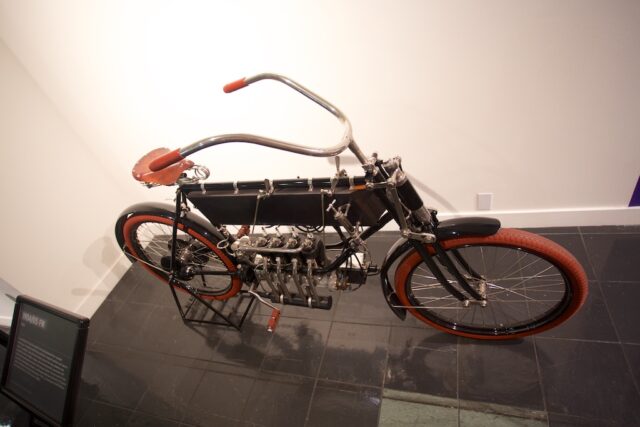 Right when you walk in you will see a bicycle that they made into a makeshift car and that is before you even start your tour of the museums three floors. Heres how the floors were laid out when I was there.
First Floor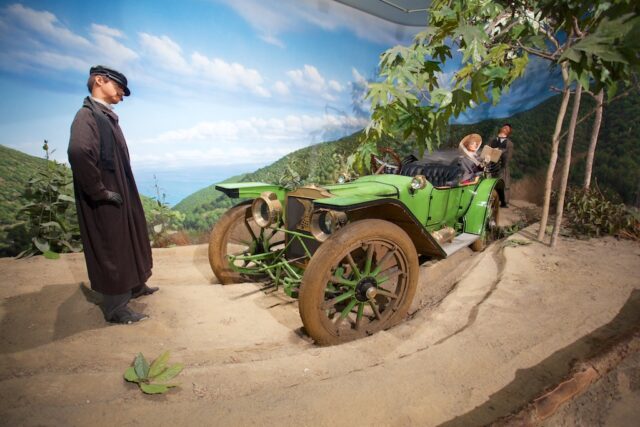 This floor was dedicated to the history of the cars including some of the early prototypes. You will immediately notice how much attention to detail is put into this museum, which is what makes it so great. Each car has a background to give it life and to set it apart from the others.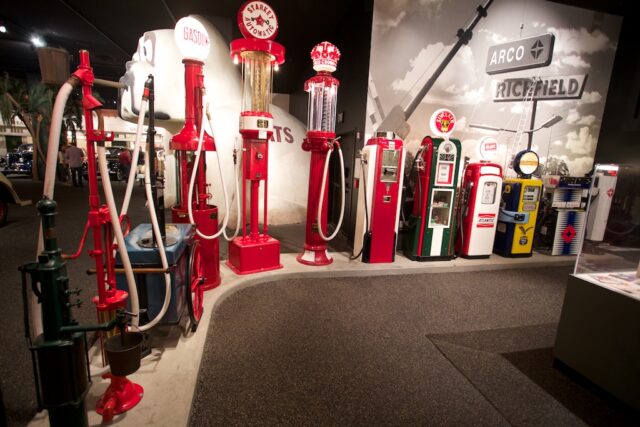 There are replicas of old gas stations, alleys and even a blacksmith shop that the cars sit in to give you a sense of the history from when the car was popular. I found this one of a policeman waiting for an unsuspecting speeder pretty great.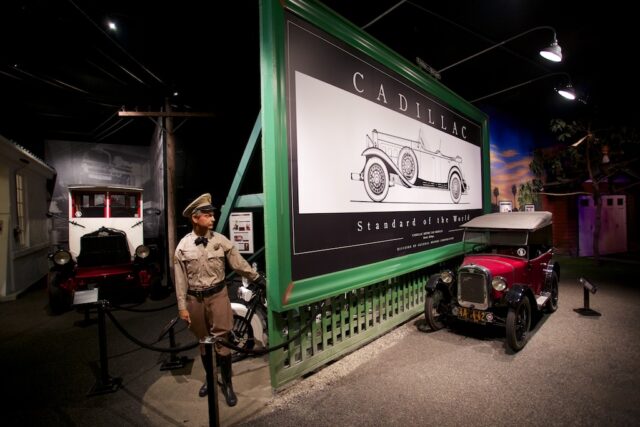 In the middle they had a bunch of woody cars that were surrounded by neon lights and made for a beautiful display.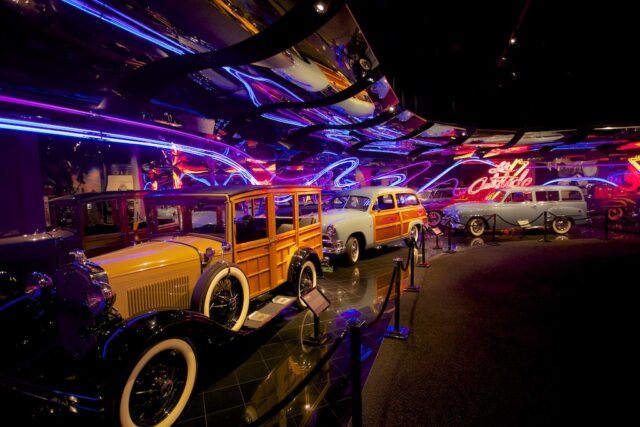 I also liked the big bulldog smoking a cigar that reminded me of The Rocketeer (if you know this reference we can be friends) and had information about the history of the uniquely designed shops in Los Angeles.
You can spend as much or as little time here as you want before heading up to the second floor.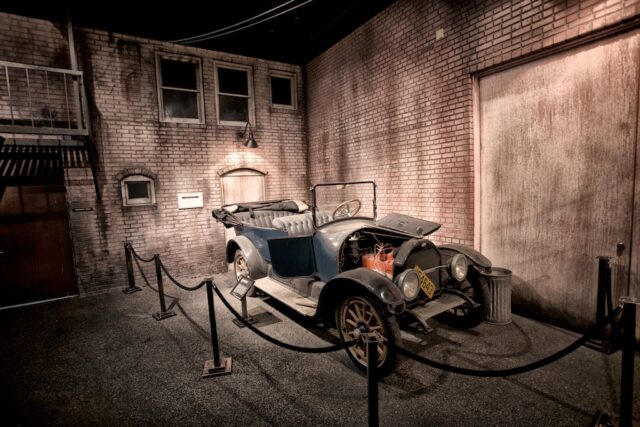 Second Floor
On the second floor of the museum it is more open and has lots of cars just in an area instead of inset in a background like the first floor.
When I was there they had a section on the history of the truck which had a lot of really unique old trucks.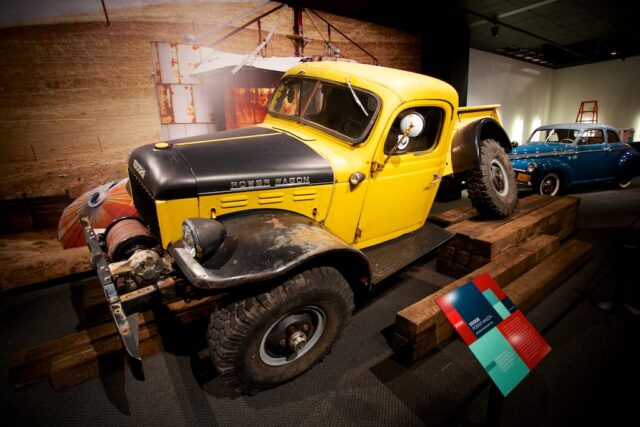 Since this was Hollywood there was also a whole bunch of cars from different movies throughout the decade, including the Ghostbuster car.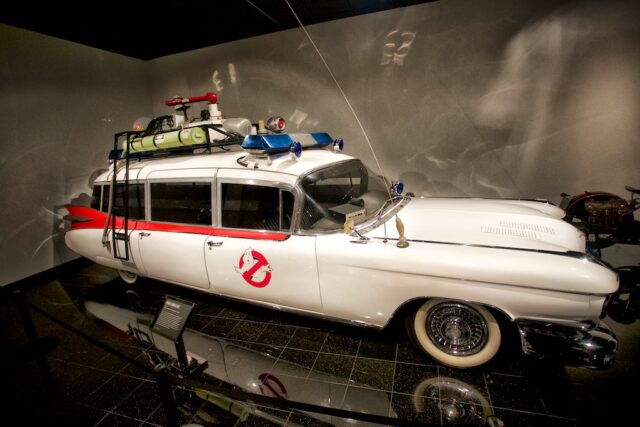 Since superheros are really popular right now as well, they had a bunch of cars designed for different superheros as well.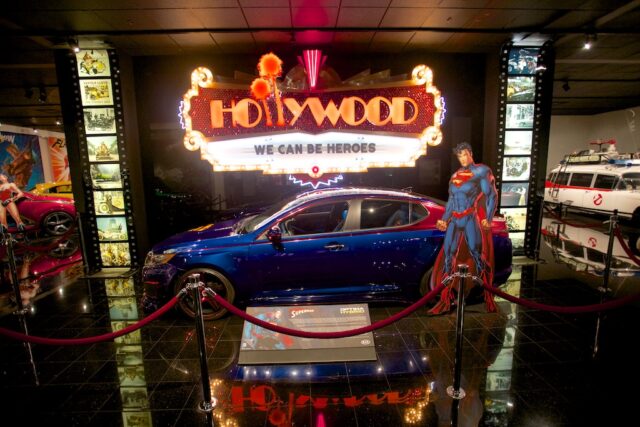 Lastly, there was an area dedicated to all of the different license plates around the world. I have traveled a lot so I enjoyed seeing all the different plates.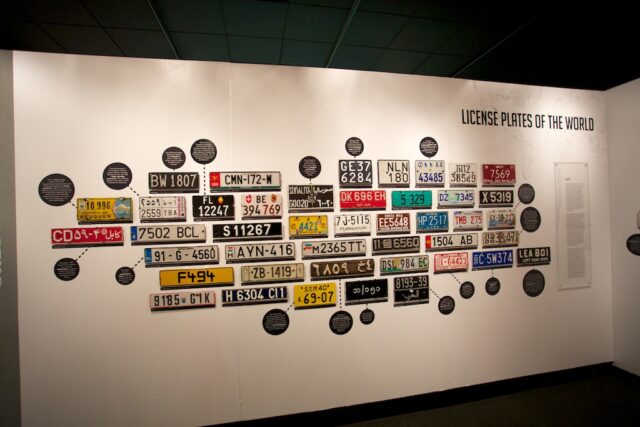 Third Floor
On the third floor the design is much more dedicated to the kids. There are a lot of things for children to play and interact with on this floor as well since the other floors do not allow you to get close to the cars.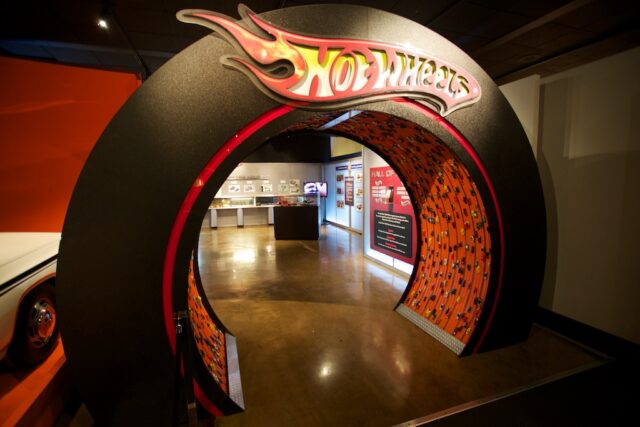 There was also a big track for hot wheels which you could race on and was awesome!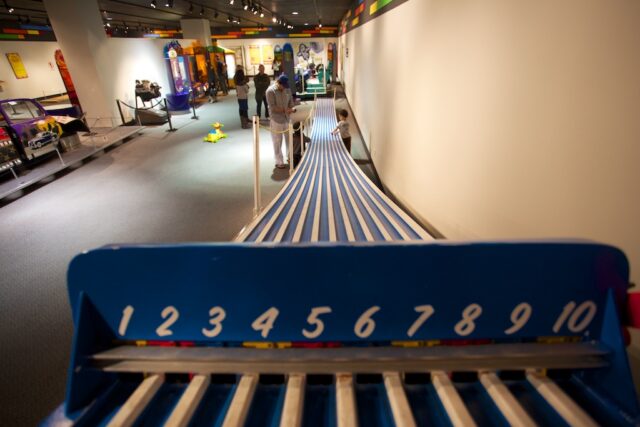 The other fun area was where they had a contest for kids to draw what their dream car would be and they turned them into big plastic representations. This must be so great if you are one of the winning kids.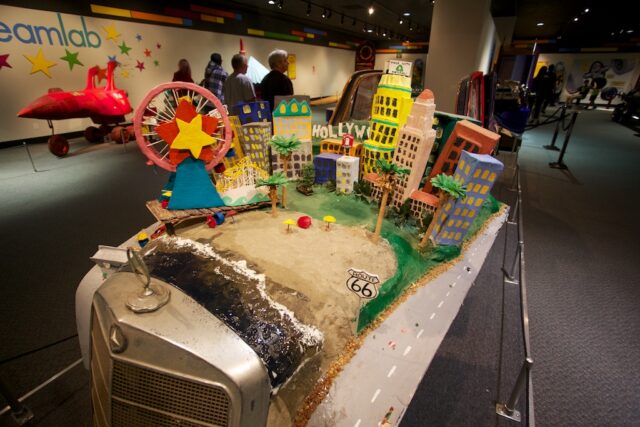 All in all I thought this was a very unique museum. Obviously you will need to consider if the price is worth it for you or not but I guarantee you have not been to a car museum like this before.