E3 (Electronic Entertainment Expo) 2012 in Los Angeles
During this time of the year you will often find me doing nerdy things, since two of the coolest times of the year to be a nerd in California fall during the months of June and July and are called Comic Con and E3. I played a lot of video games and read a lot of comics as I was growing up, so the two will always have a soft spot in my heart. The first of these to happen is E3, Electronic Entertainment Expo in Los Angeles.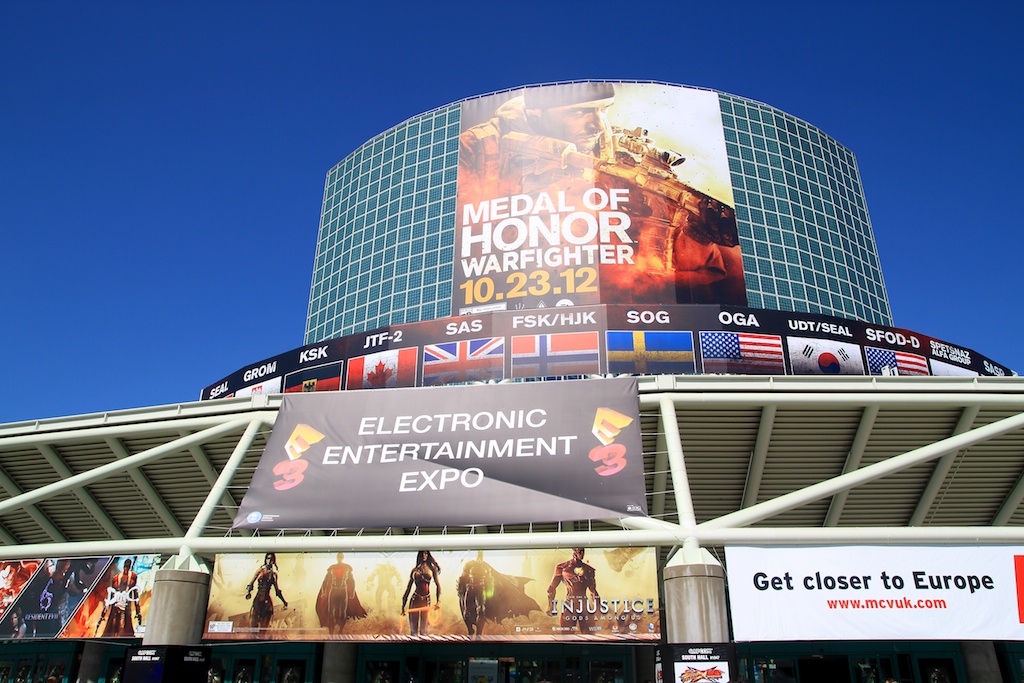 E3 is a celebration of the world of video games and features all of the top brands (Sony, Nintendo, Microsoft, etc) coming together under one huge convention where no money is left on the table. Brands spend millions of dollars crafting their booths and trying to stick out in what is an over crowded marketplace. All of this makes it a great time for the average member of the press to go and get free stuff and try new games that may not come out for a year. This post is simply some of my favorite moments from this years E3 and it includes about 50 photos at the end so if you are into games as much as me check it out and let me know what you think.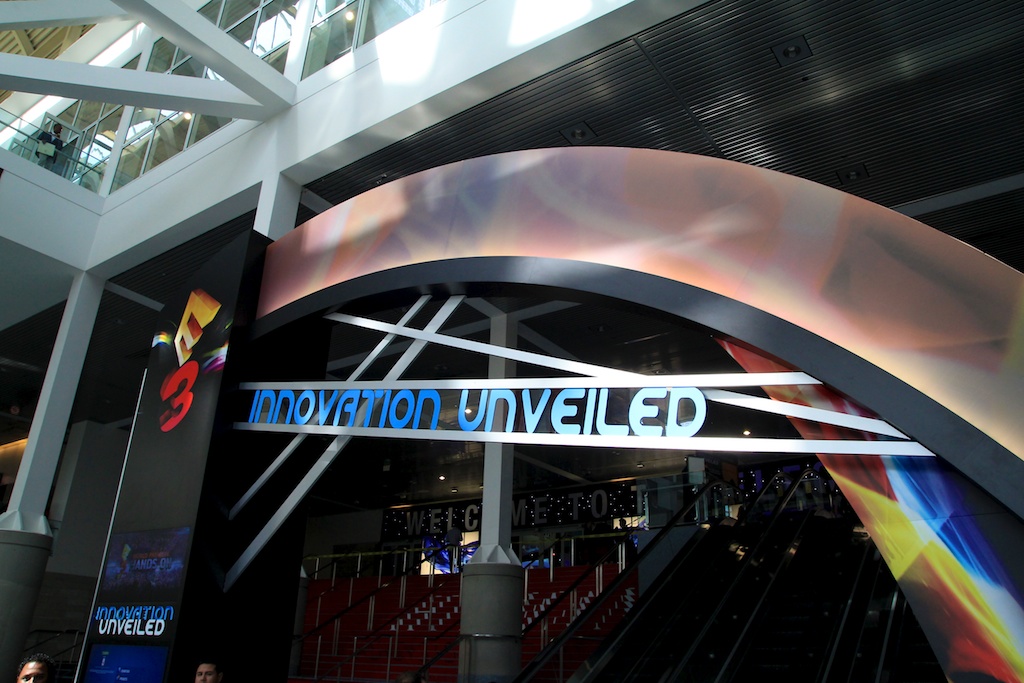 Getting There
E3 is located in the Los Angeles Convention Center and parking usually costs around 15 dollars if you park below the convention. The center itself is huge and you can spend a couple of days exploring it without even seeing everything there is to offer. Also to note, this event is not open to the public, you must be an approved member of the press or industry in order to enter the event. Hopefully, if you are not able to attend you can live vicariously through this post. Here is a list of my favorite things I did and saw this year.
The Line
There is always a crazy line to get into the show when it opens as some games can have a wait of over 3 hours if you want to try them, so rushing to them when the show first opens is what a lot of people do. Luckily for me, I just like the experience so I am not in a rush to see any one game.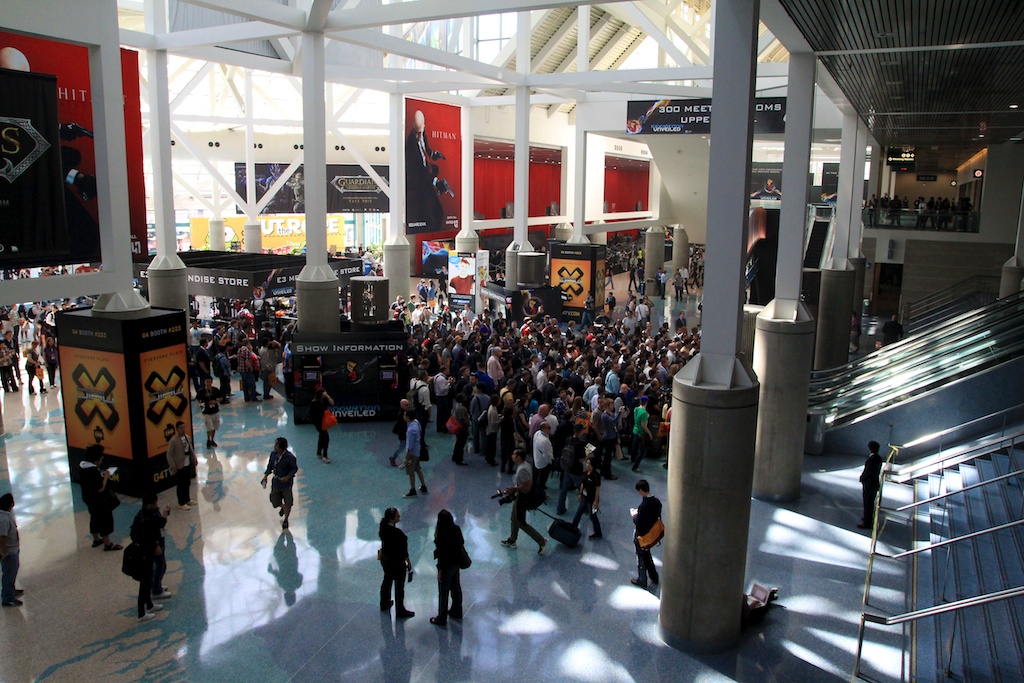 West Floor
The West Floor was the main floor for the big three. This is where Microsoft sets up all of its Xbox stuff, Sony had PS3 stuff and Nintendo shows off its Wii U.
Microsoft
When I play video games, most of the time it is on the Xbox, so this is the place where I spend a lot of time each year. This year I was really excited to be able to play Borderlands 2, Far Cry 3 and to see the full size replica Warthog that was fully functional from the Halo games. They also had some new Kinect games, so I played Avengers as well.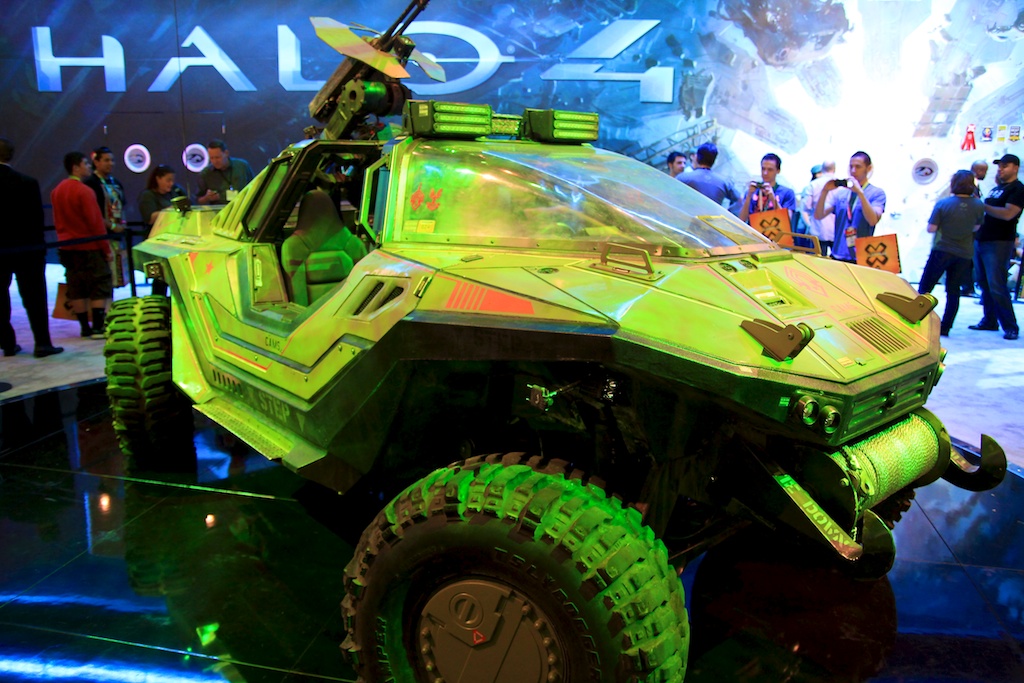 Microsoft was also showing off its SmartGlass technology as well.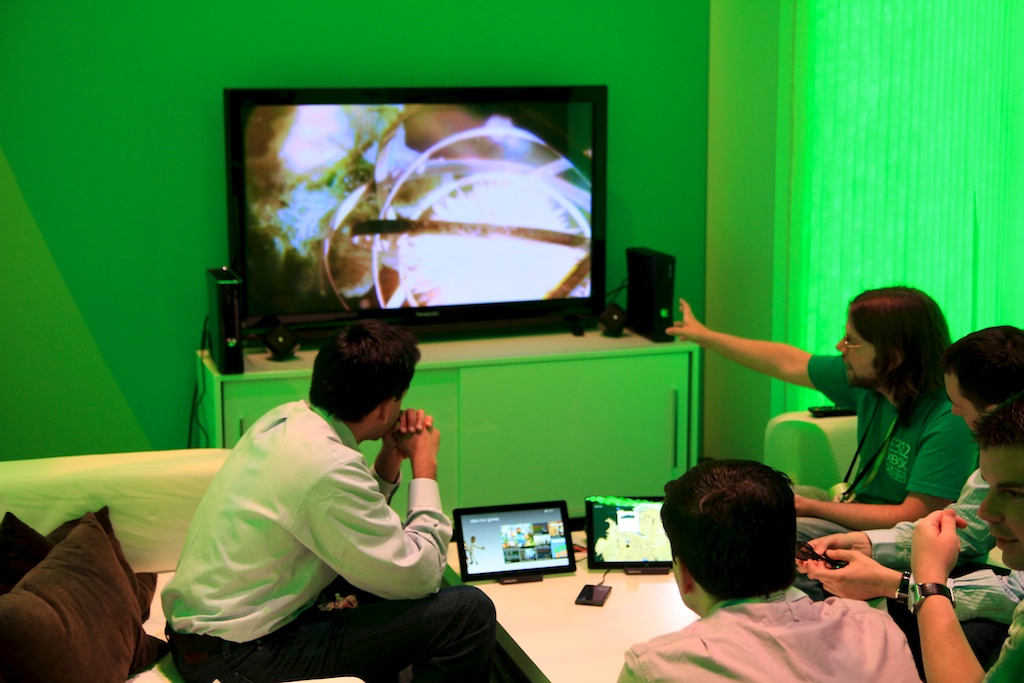 Sony
The Sony booth was very lavish, it even had a segment of floor that was completely covered in blue LEDs. The highlights here was a video of "Last of Us" and fun younger games like Sony All Stars and Little Big Planet Racing, which had a large Sackboy (the main character) for you to take photos with.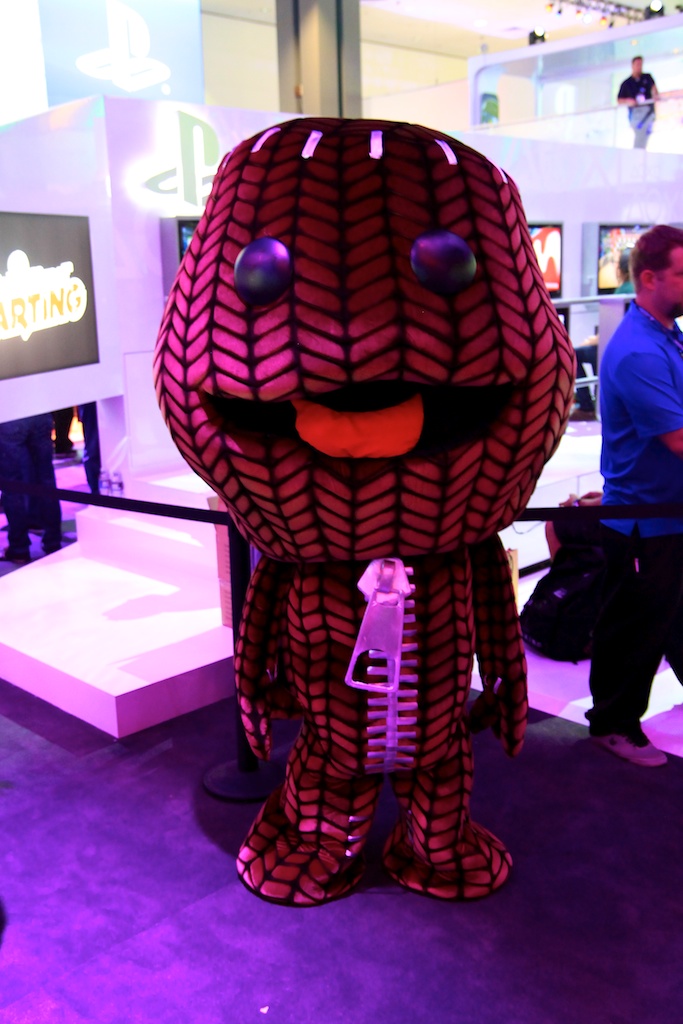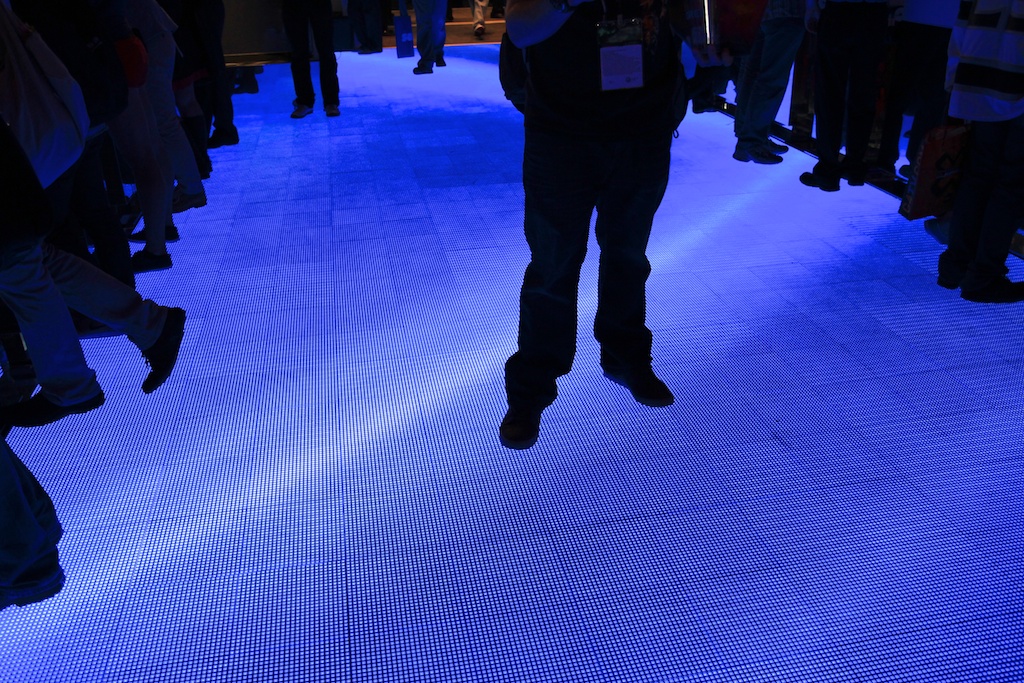 Nintendo
Nintendo always goes above and beyond with their booth design, and this year was no different. They created "Nintendo Land" complete with large flower entrance ways, a completely white ground and walls and at least 10 different games that you could try out on the Wii U (their new system). My favorite here was ZombiU, Pickmin and the new Scriblenauts game.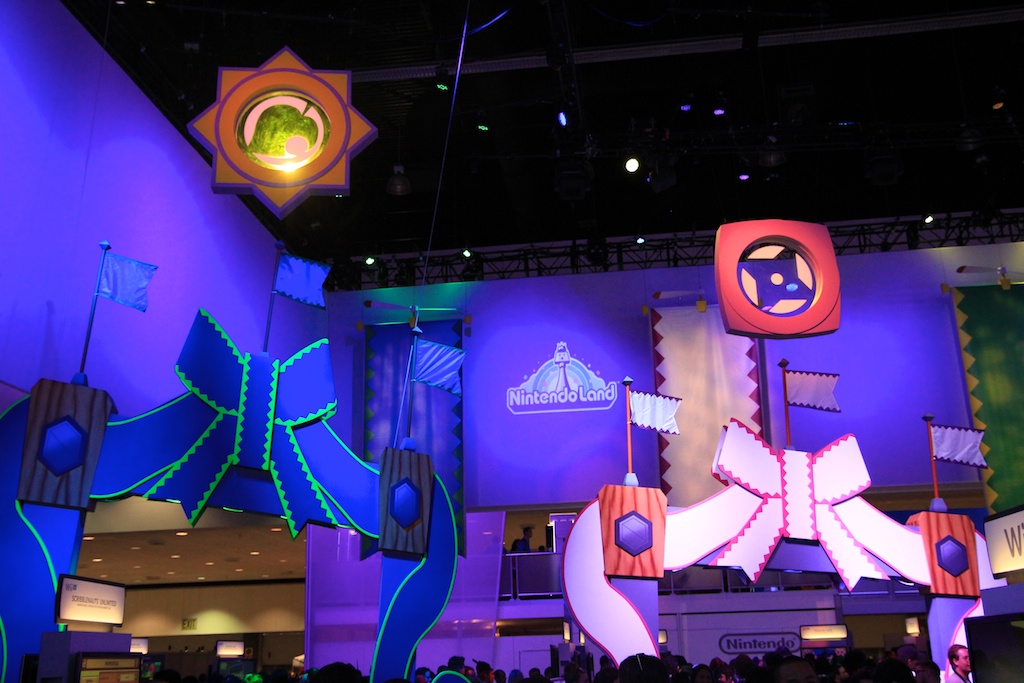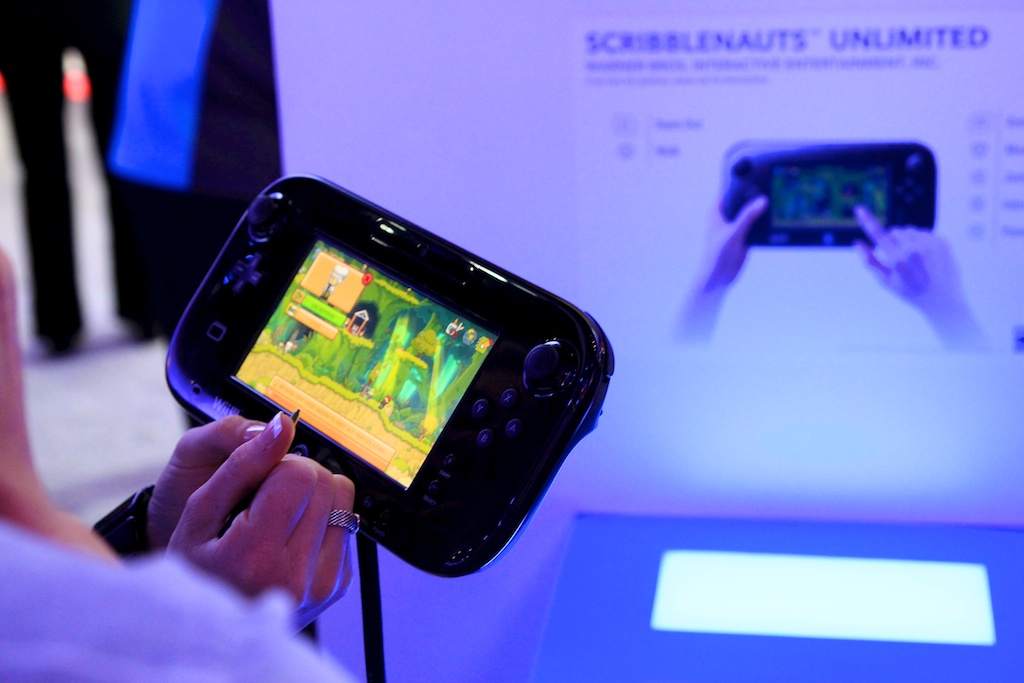 Adam West
Probably the best part of the day for me was when we were walking back from one hall to the other we saw a crowd gathered around the Family Guy Replica of "The Drunken Clam" (the bar from the show). Behind the bar signing autographs was none other than TV's Batman, Adam West. I immediately got in line and made my way to the front where I got to meet and talk for a couple of minutes to the great Adam West, it was a childhood dream lived out.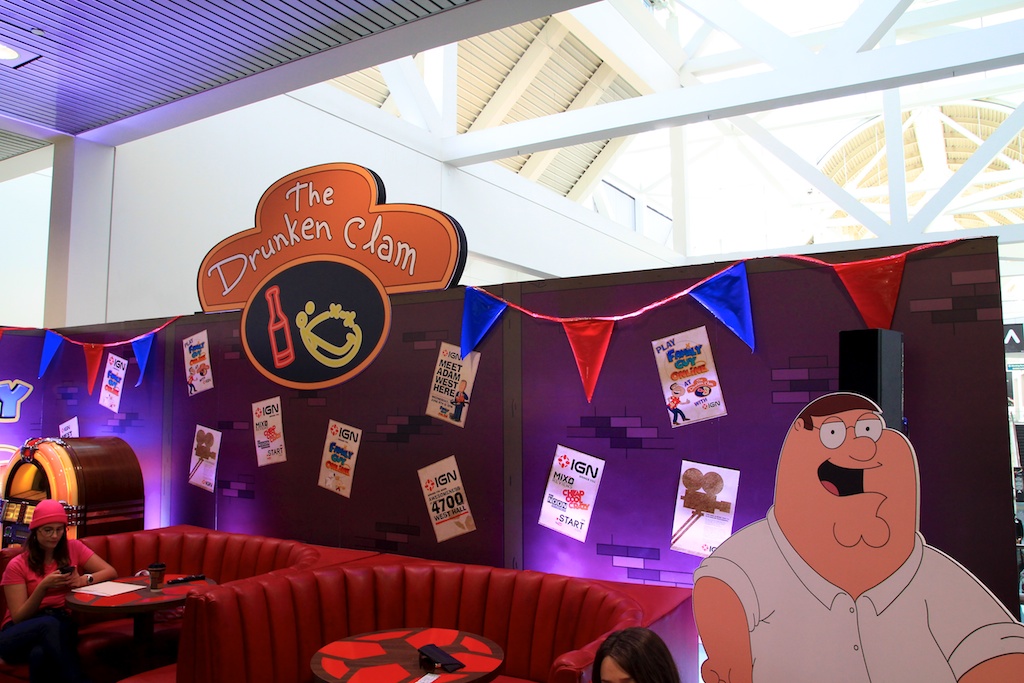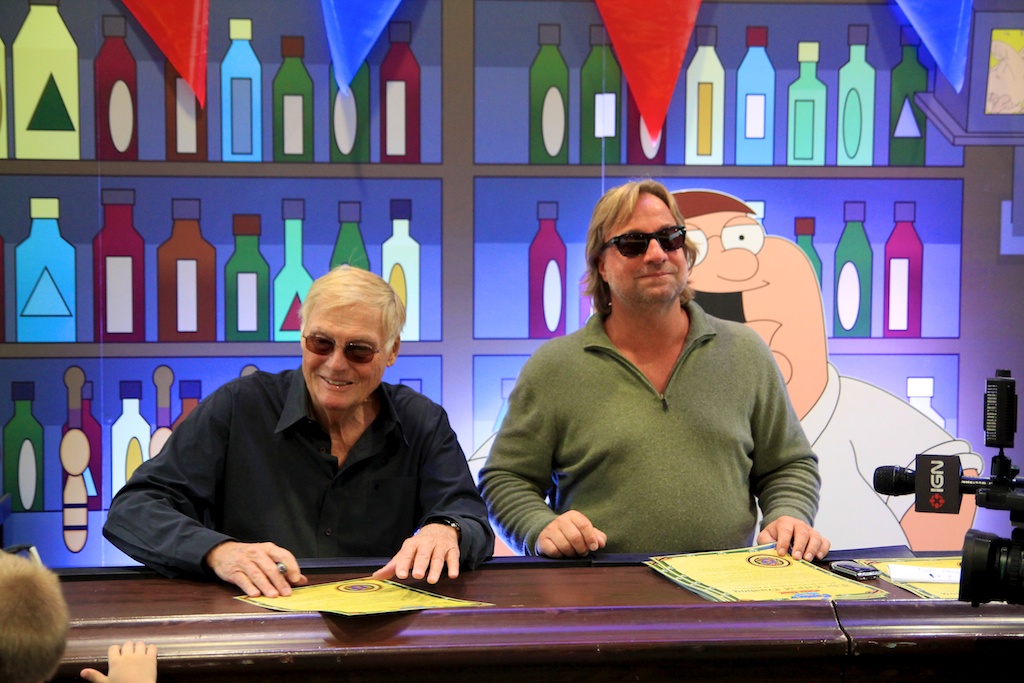 The South Hall
The South Hall was where I spent most of my time. This hall consists of everything that did not fall into Sony, Microsoft and Nintendo. Some of the huge brands here were Disney, Warner Brothers, EA, etc. Some of the big games here were Assassins Creed, Epic Mickey, Borderlands 2, Splinter Cell, Medal of Honor and Call of Duty.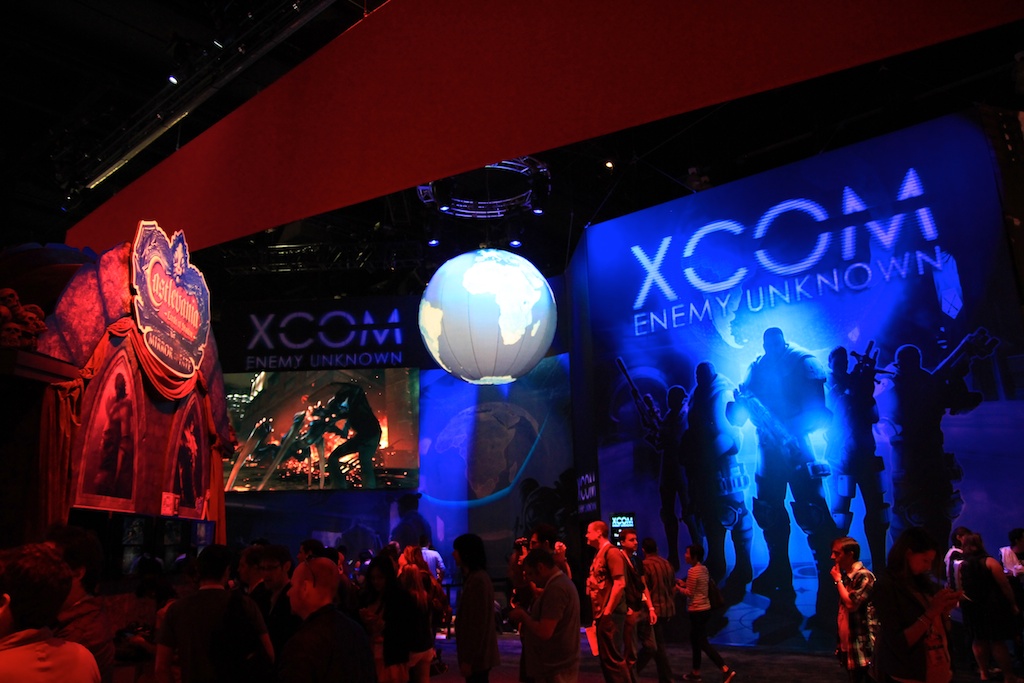 The best part of this hall for me was all of the amazing things the companies bring in to show off their games. Check some of them out below.
You have the Alien from Aliens the movie.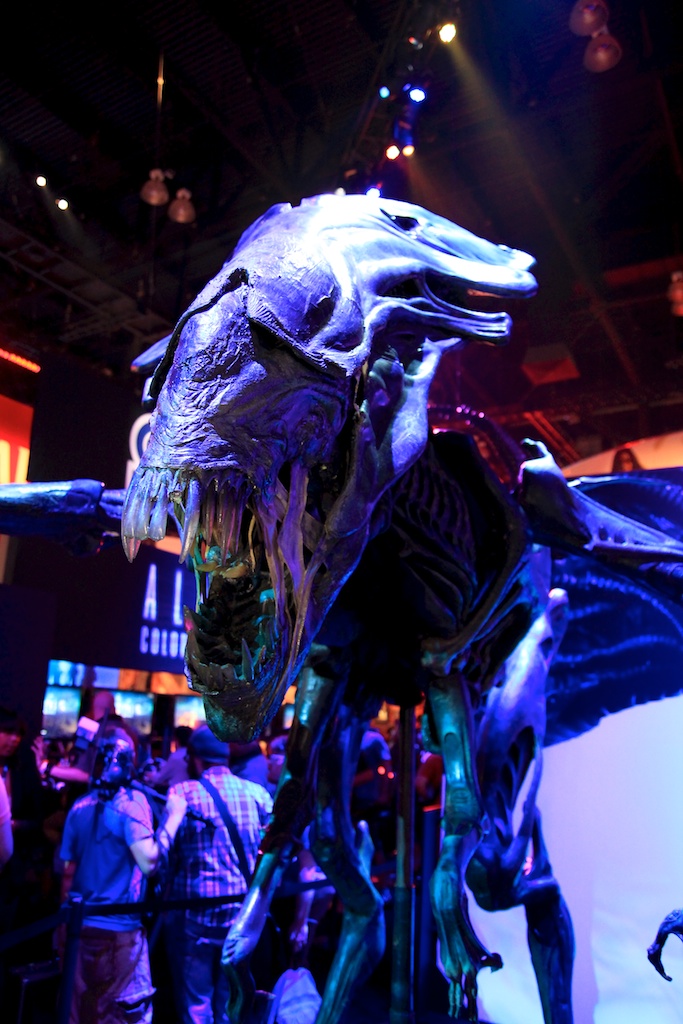 A replica bridge from Star Trek which I took my picture on.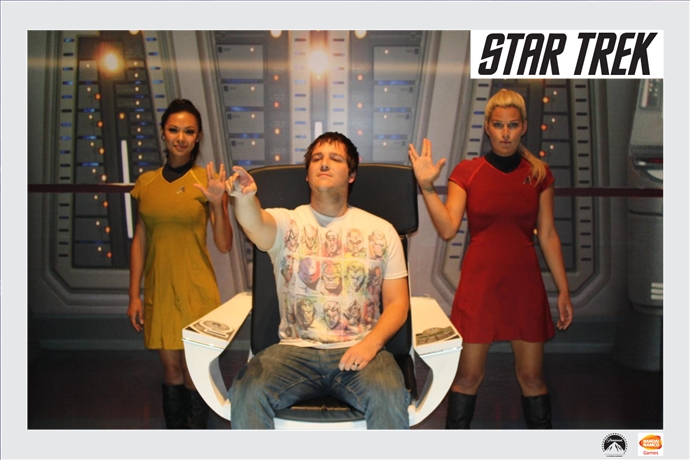 Expensive cars to spotlight the racing games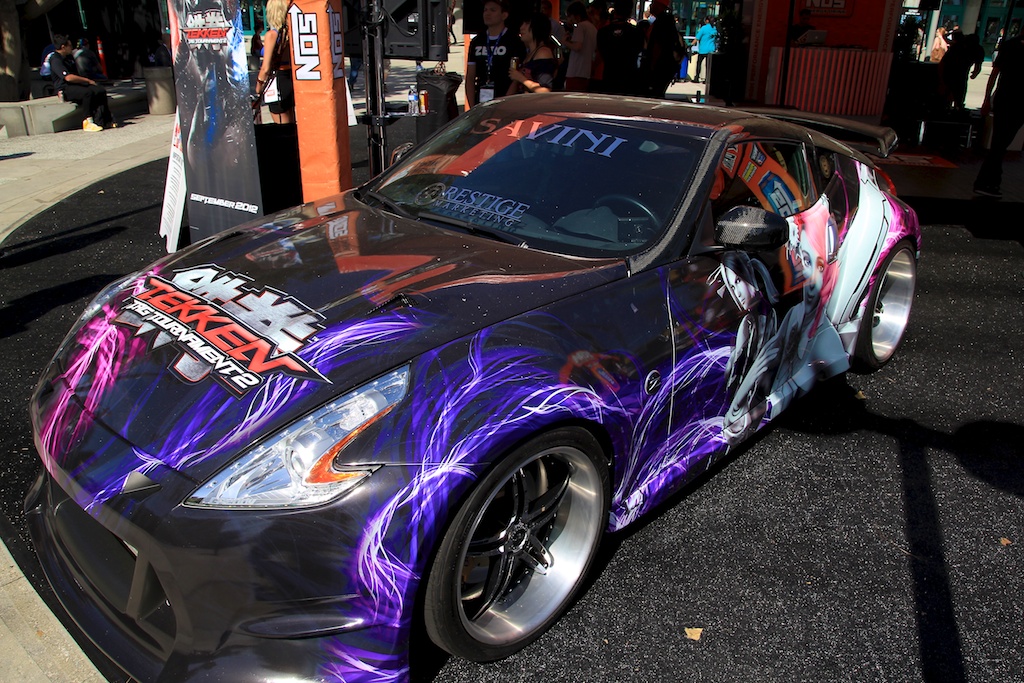 Replicas of the characters in Borderlands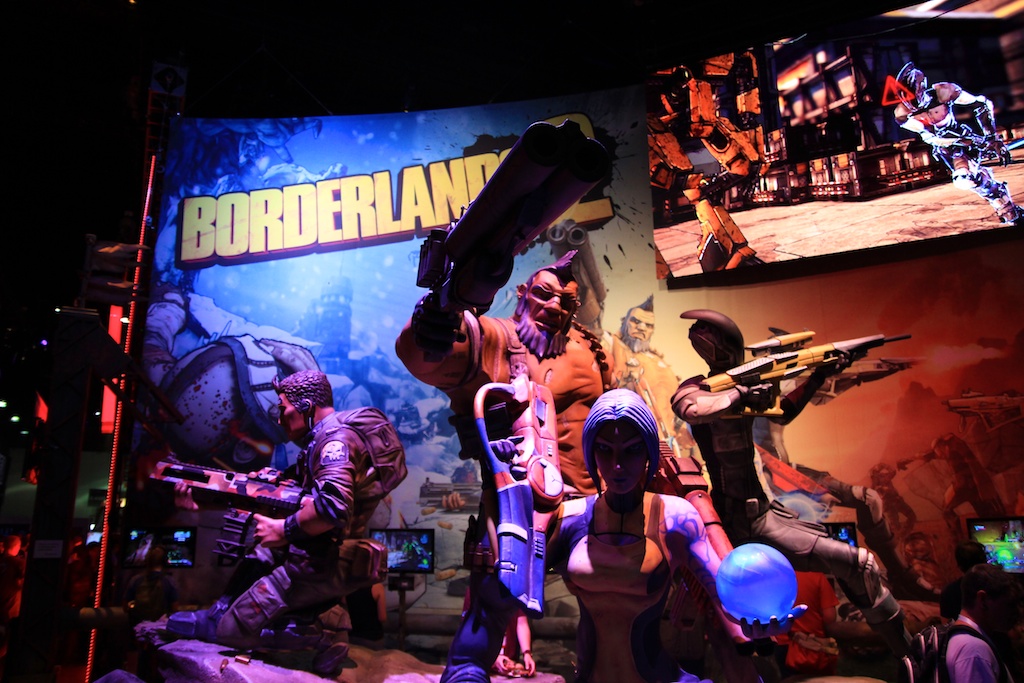 Lego Batman, Robin and Gandalf (about 4 feet tall, made of Legos)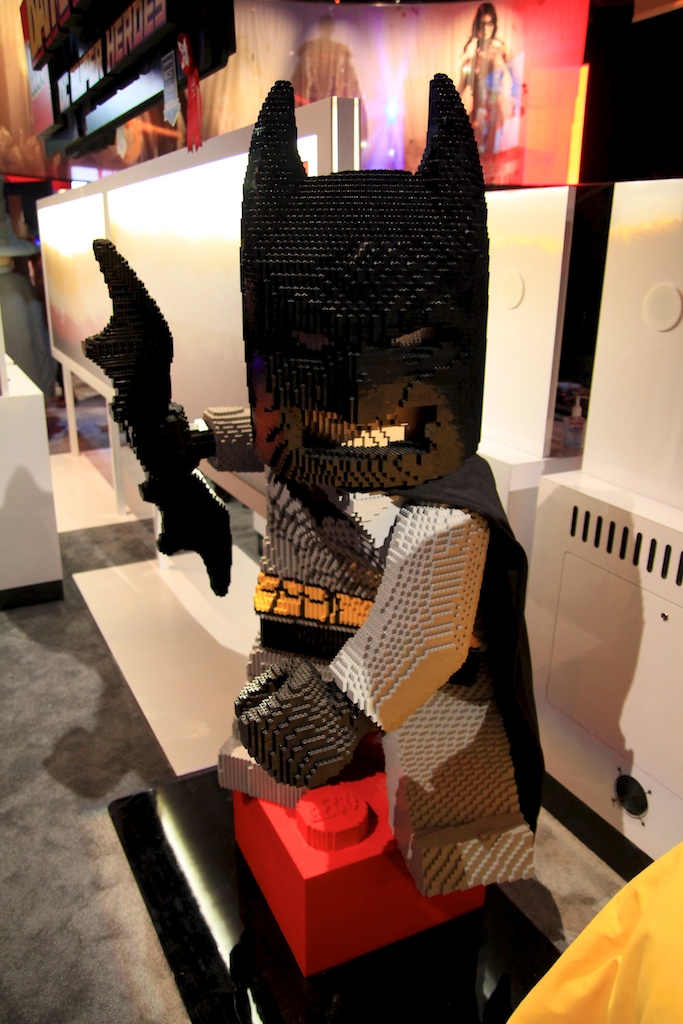 A huge wall for the game "Cut the Rope" made of post it notes.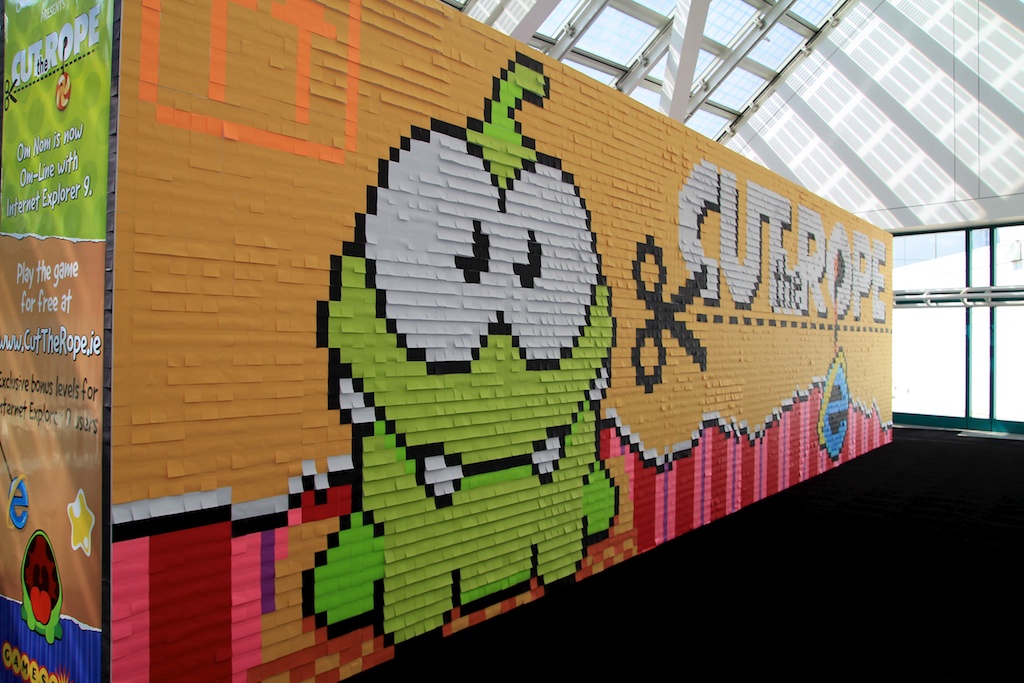 Disney also had a really cool assortment of memorabilia showing off the first character Walt ever created called Oswald. You could even get a set of ears embroidered with your name if you waited in the line.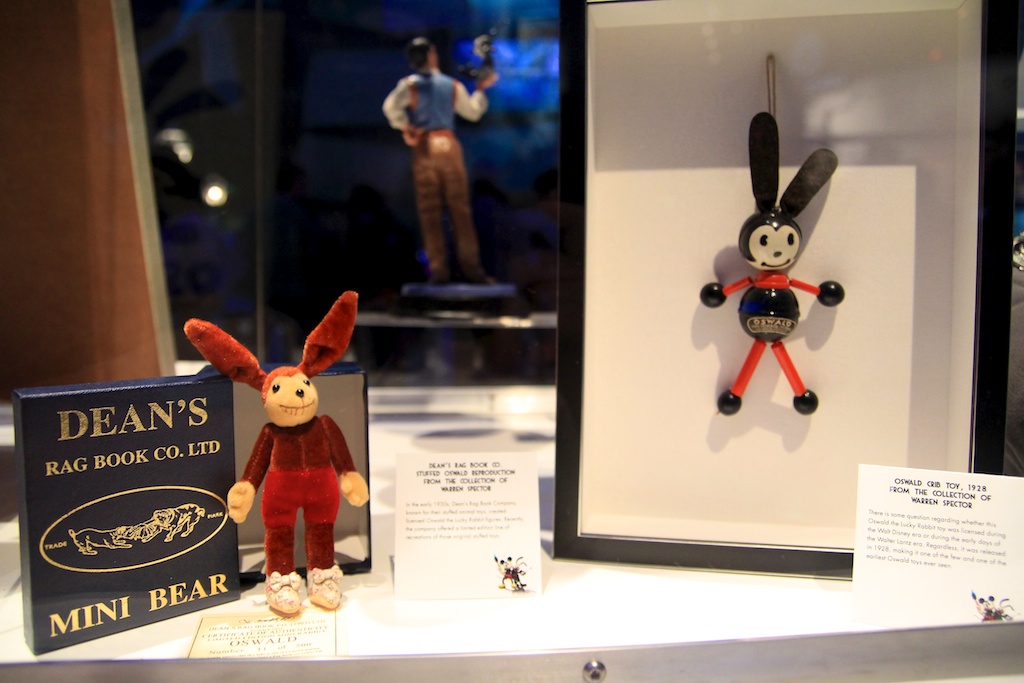 Disney also had an area where you could get a hat with ears from their character Oswald and get your name embroidered on it.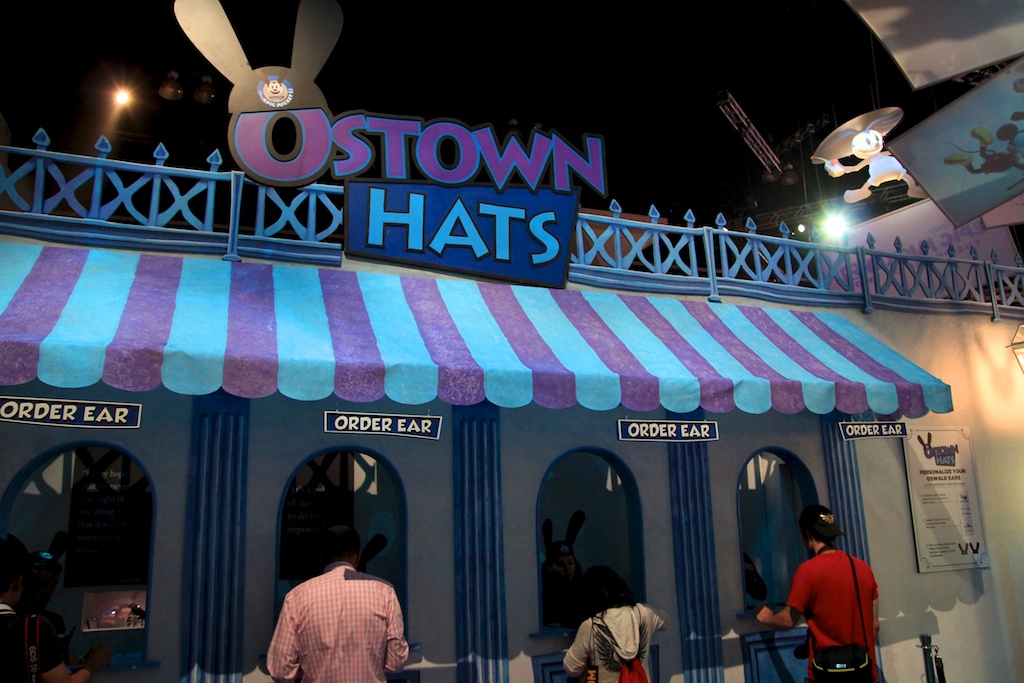 Brave made a showing as well with a forrest themed booth.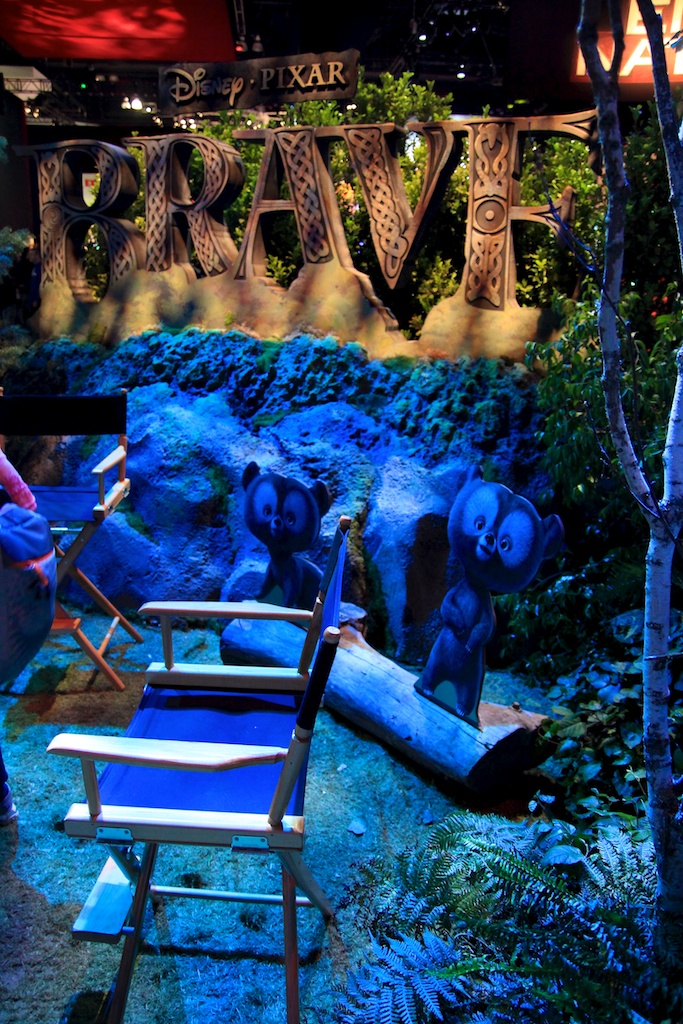 Also, at many of the booths they have male and females paid to dress like characters from the game.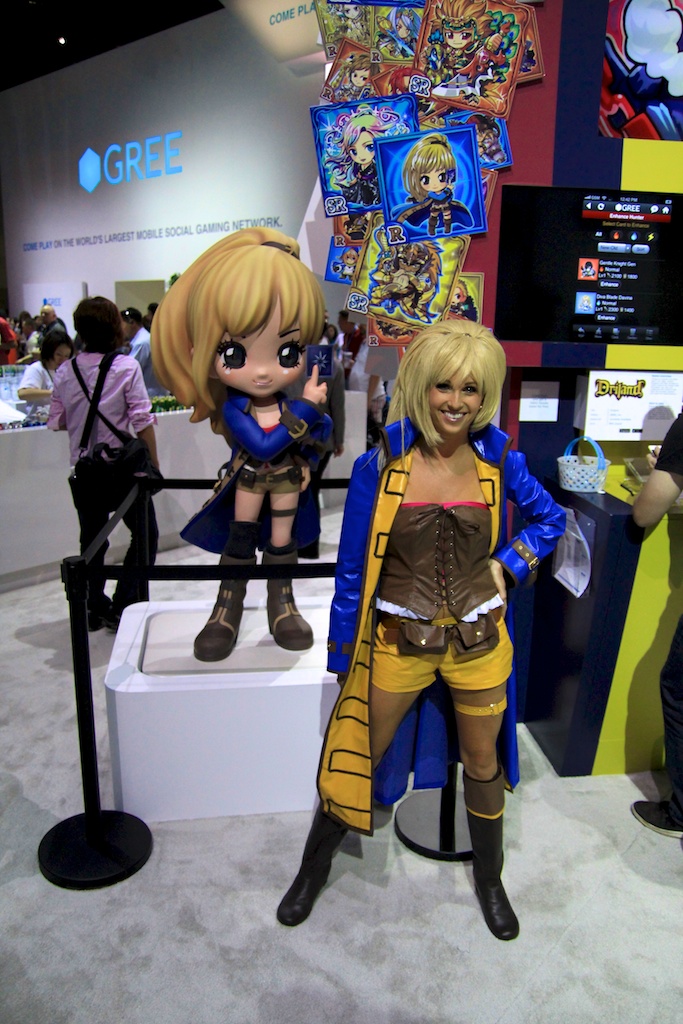 Here is a highlight video that I made to show little more what it is like to attend this show.
http://www.youtube.com/watch?v=XtKCYqN97qY
I have a ton more pictures you can see below. Hopefully this is exciting to you, but as you can tell by this post it is one of the things I look forward to every year. You wont see another post like this again until I spend some time at Comic Con next month. Until then travel reviewer Josh will be back and nerd Josh will once again retreat into the background. Make sure to leave me a comment if you went to E3 or if you have a video game you are waiting to come out this year. Thanks again for reading this massively long post!