Camachos Place: Great Mexican Food off the Beaten Path in El Centro
With a business card that says, "we are good if you can find us," you know it is worth trying to find them. Thus on a recent overnight in El Centro, I found myself driving down miles of farm roads to this small spot that has been cooking up fantastic Mexican food for almost 70 years. Here is all the information.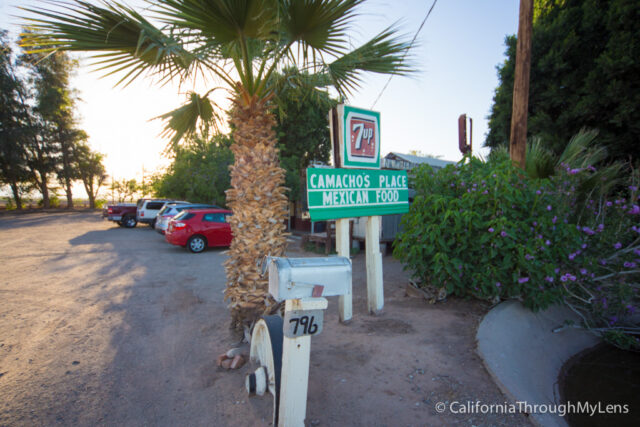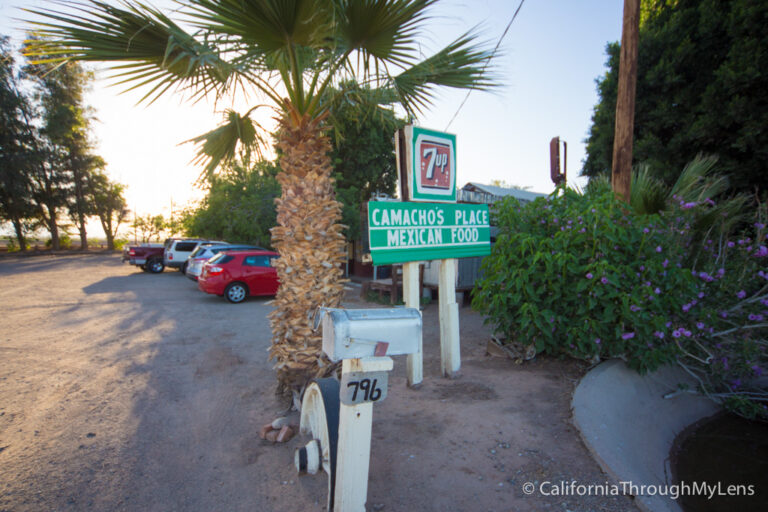 Details
Cost $8-$12

Hours: 11 AM – 8 PM Daily

Address: 796 W Wahl Rd, El Centro, CA 92243

Out in the middle of nowhere
Information from my visit in 2015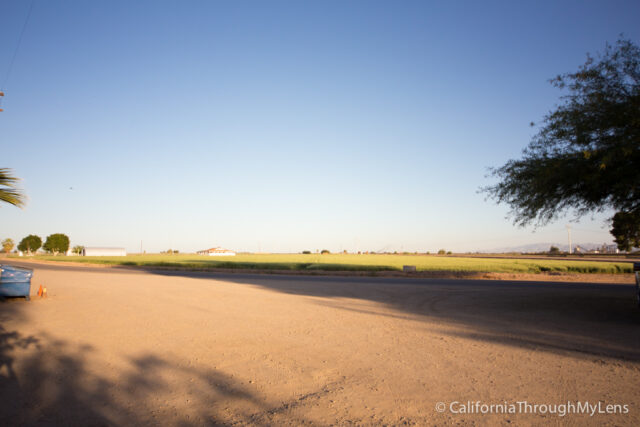 When the GPS finally got me to Camachos Place, I knew I was in for a treat. Any place that has been in business this long and is so far away from the highway has to be doing something right. The parking lot was packed when I pulled up on a Friday night, and the inside tables were full of locals. I was greeted immediately and told to sit wherever I could find.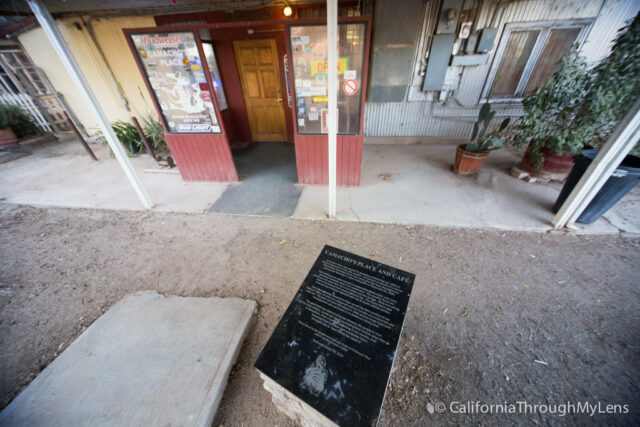 The interior is eclectic with lots of random photos and news stories about the area and the restaurant itself. The restaurant has been a family business since it was opened in 1946, and since that time has cooked for everyone from musicians and film crews to Prince Harry of England.
I got a chance to speak with Rosie, who runs the restaurant now and who is the granddaughter of the original owner. She recounted many stories of the people that had come through over the decades.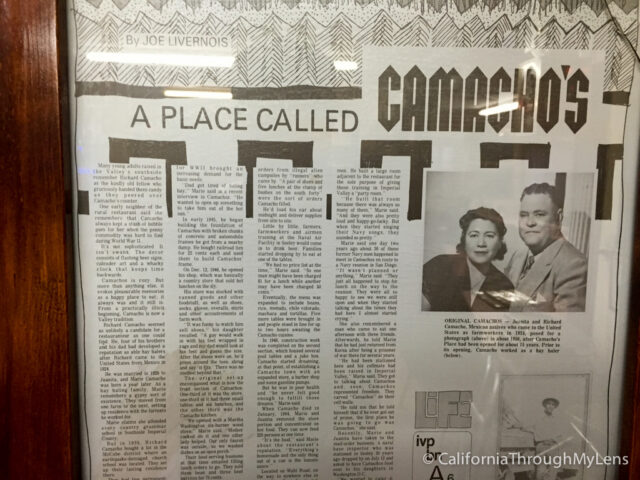 After sitting down, I was immediately given chips and salsa as I looked over the menu. The salsa had a strong smokey flavor with a right amount of kick.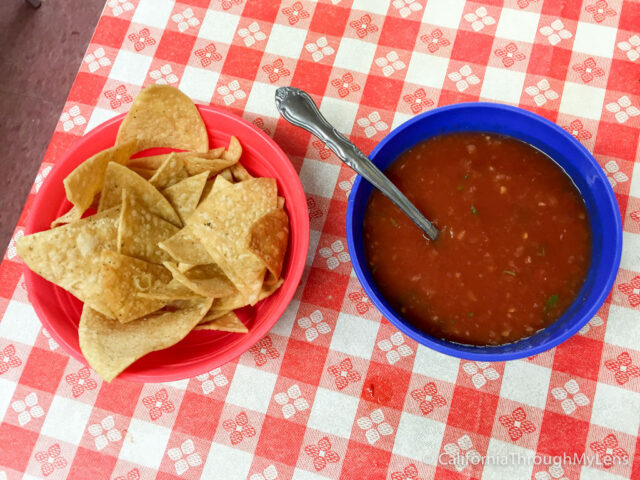 I ordered the special quesadilla, which is what everyone talks about when they reference this place, and essentially it is a deep-fried tortilla filled with steak cheese and guacamole. I mean, what more could you ask for?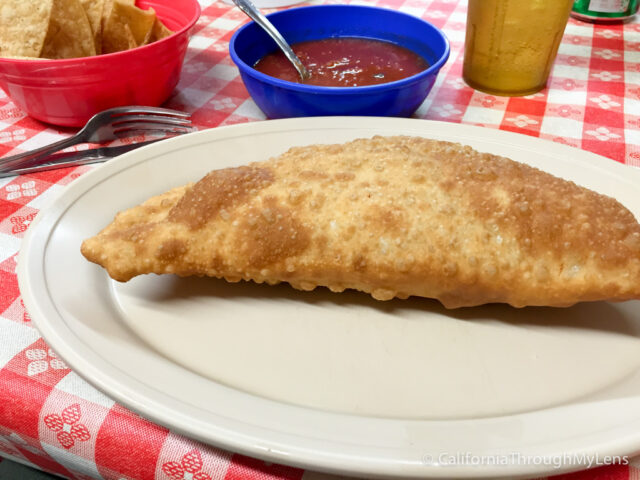 The steak was fantastic and cooked with a ton of flavor, and the guacamole was generous a unique. The cheese got lost in the meal for me, but that is how I like it as I have never been a fan of massive quantities of cheese.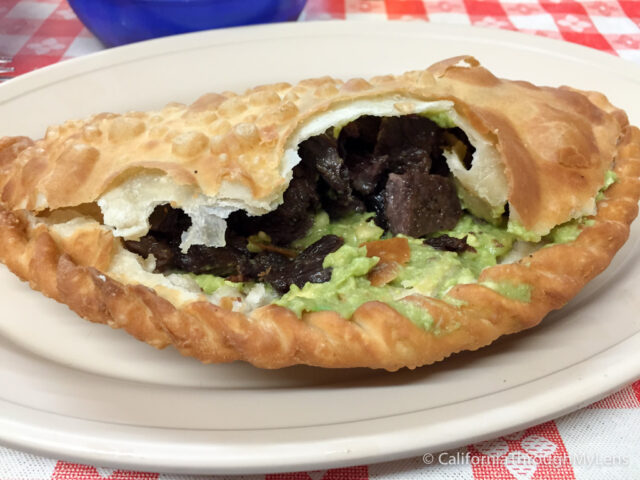 I had hoped that I would have the stomach room to try the fried ice cream as that is supposed to be fantastic as well, but alas, I will have to save it for another time.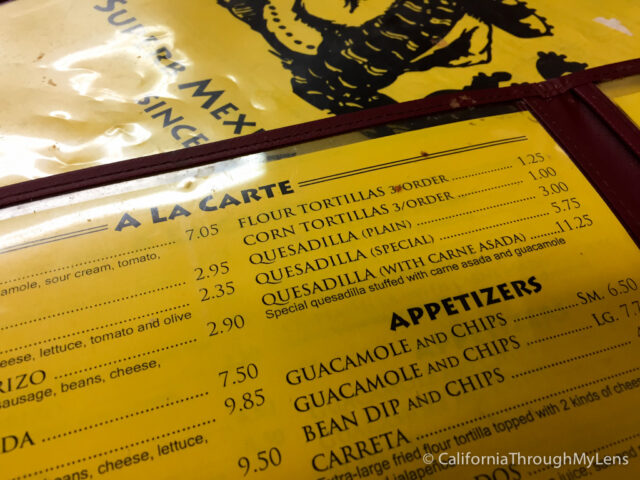 All in all, Camacho's Place lived up to the hype for me. The food was fantastic, the place was historic, and the owners were friendly. Now if you can only find it, I am sure you will enjoy it as well. I also recommend Antojitos Como En Casa as well in El Centro if you are looking for another Mexican food spot.