Hydro Bikes in Long Beach for Christmas Lights
I freely admit I had never heard of a hydro bike until my mom bought us Groupons to go as a family for Christmas. I didn't even know what we would be getting ourselves into as we pulled up to the quiet Long Beach dock for our 10 PM tour of the harbor, but man was it fun! Here is all the information. Also, note that I wrote this post in 2013 so some of the information may have changed.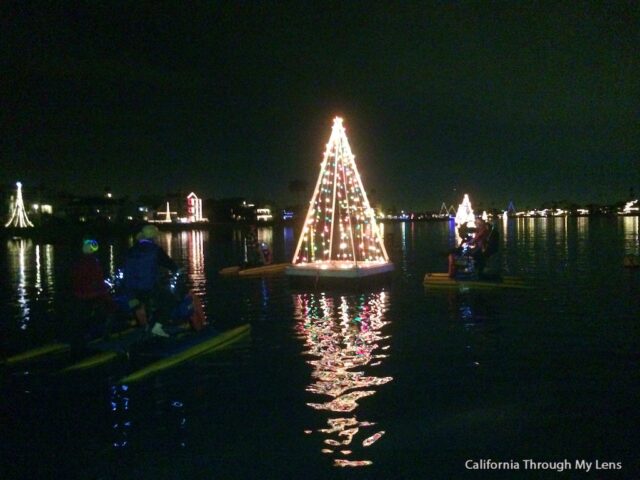 Details
Tour is an hour and half
Tours go four times throughout the day
Christmas is an excellent time to go as it is lit up
This post was written in 2013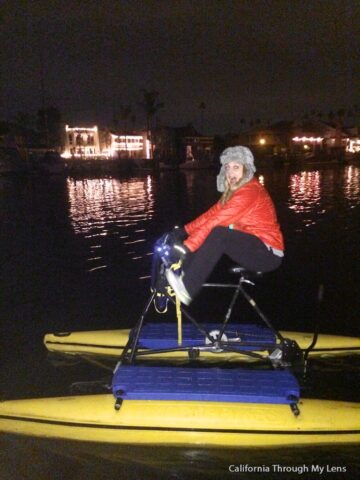 After arriving and finding the area to check-in, which is not easy to find behind the buildings out on the dock, we were given an orientation on the bikes and offered hot chocolate or apple cider. From there, we were quickly boarding our bikes to start the tour.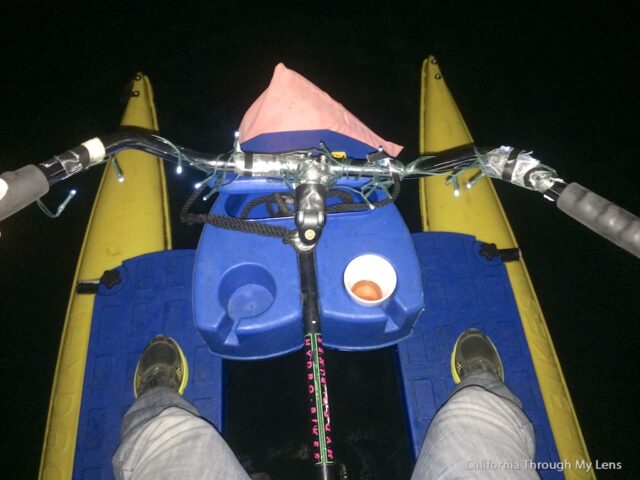 The bikes themselves are nice and big. When you first get on, you think they would be a little tipsy, but you quickly realize how sturdy they are. They look like a regular street bike stuck on top of two narrow kayaks. They have both single and double bikes, but there are only three doubles, so get their early if you want one. Amie and I got singles and enjoyed them as it was nice to be in full control and not having to work together to steer.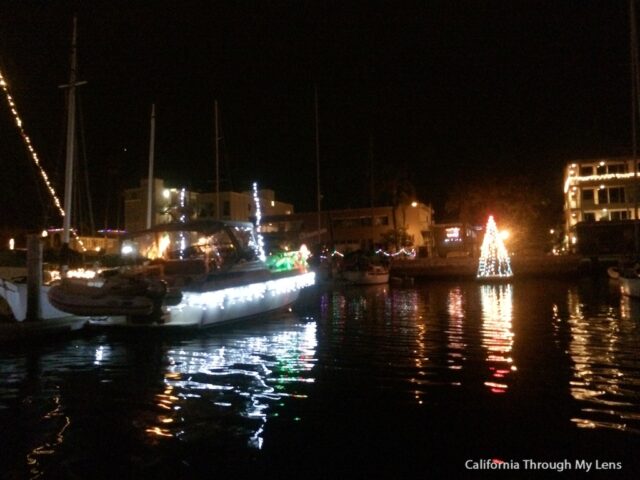 The bikes themselves are straightforward to use, they take a small amount of power to run and are fun to maneuver in the massive harbor. That being said, the turning can be a little thought if you are in a tight spot.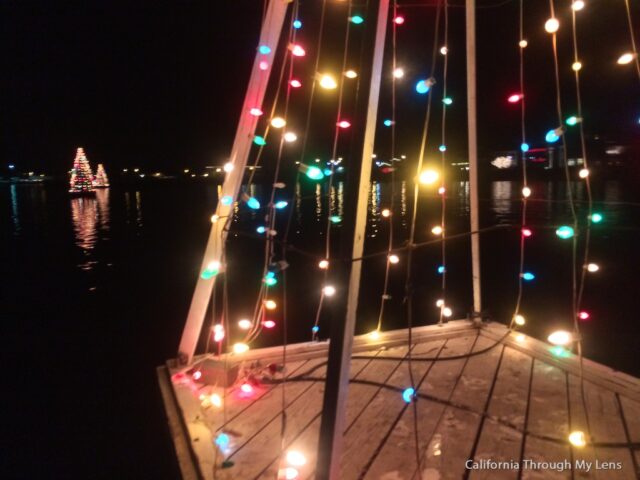 The tour set out across the harbor, where it went by a row of almost 60 Christmas trees that float here. They are nice to see and dot the landscape in front of you. You can even see the first one tucked away in a little harbor that is all red, white, and blue lights.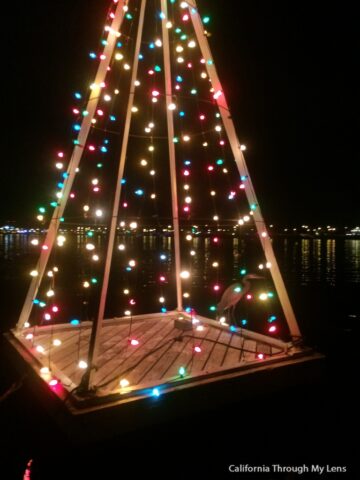 From here, the tour heads down through the canals and under five bridges. This is where it gets stunning. Just going through the canal on its own would be nice, but with the Christmas lights, it is a massive hit. The canals run for about a mile and loop you back around to the main drag, but not before showing you some gems like the below (excuse the iPhone camera).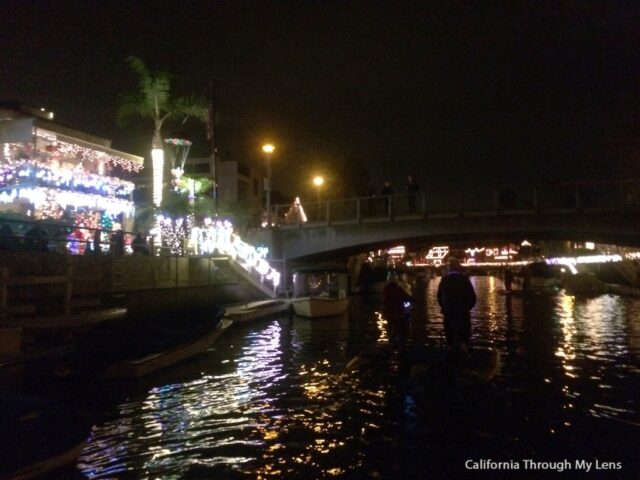 Once you complete the canals, you will slowly meander back to the dock where you started, finishing your hour and a half trip and about two and a half miles of biking. It is nice though as they do not rush you, and you can take your time and see the lights on the way back.
The biking itself is not too hard, but if you are not a biker, you will feel a little burn, it is mostly from just sitting on the seat and peddling for an hour and a half. I think most people should be fine doing it though, as it is surprisingly easy to get the bike going over the water.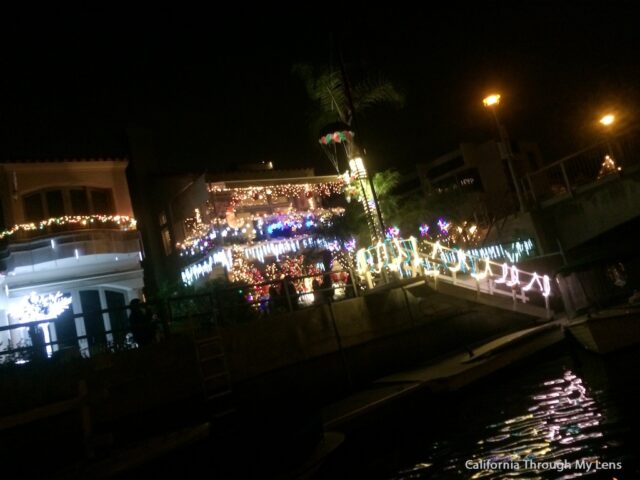 All in all, that is a super fun way to spend the holidays, and of course, it is much better to experience in real life instead of through the lens of my iPhone. If your family likes adventure, then they need to check out this place. You can see my video on the experience below (this video is funny to watch as I am much better on camera now then I was in 2013, haha).
Get Directions