Chowder Barge: Fish and Clam Chowder in San Pedro
Located right in the middle of all the shipping containers in the San Pedro Harbor is this little gem of a restaurant, situated right on the water, called the Chowder Barge. As the name so eloquently describes, this place is a barge, and it serves fantastic chowder, here are the details.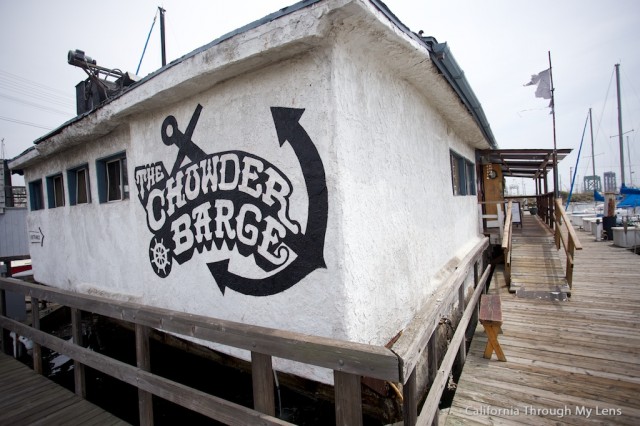 Details
Hours: Mon – Tues: 11am – 3pm, Wed – Thurs: 11am – 8pm, Fri – Sun: 9am – 8pm (As of 2015)
Cost: 7-10 dollars a person (as of 2015)
I wrote this in 2015
When driving to the location, there is a small sign from the street, so if you are paying attention, you should be able to see it. It is easy to miss though, so make sure to check your GPS as you are getting close. There is nothing else around other than industrial places that support the shipping industry here.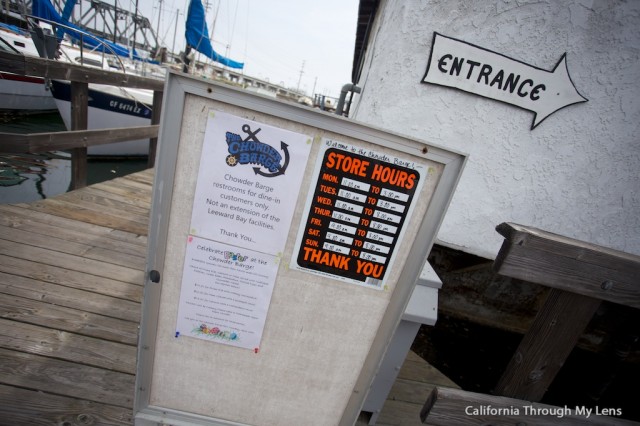 After pulling into the small parking lot, head down onto the dock, surrounded by personal boats and walk up to the Chowder Barge,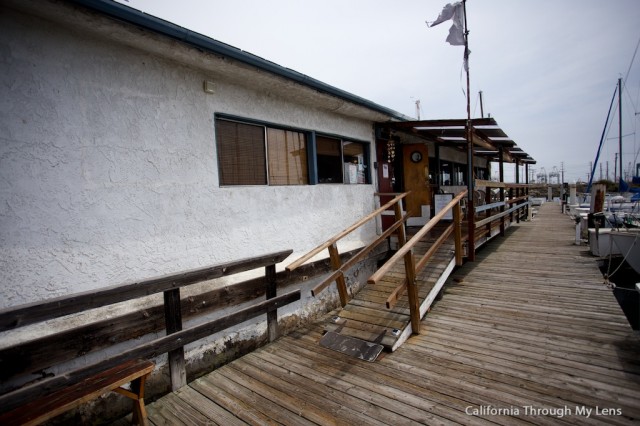 This tiny restaurant packs a lot of character into its 15 or so tables. It has a hanging fireplace, that I am sure gets going on cold nights, a small bar, and nautical-themed art all over the walls and ceilings.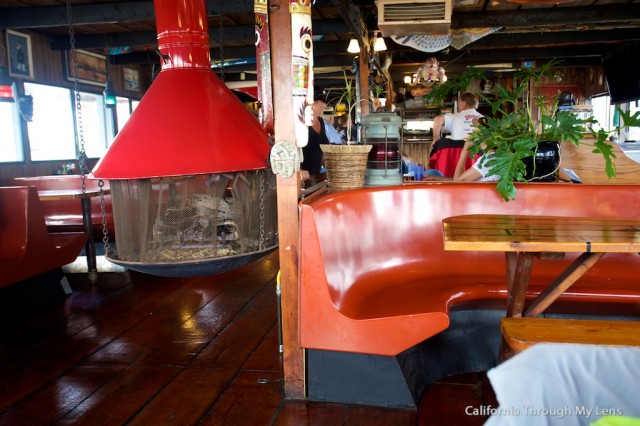 Almost every table has a view of the water, which is mostly just boats but still nice.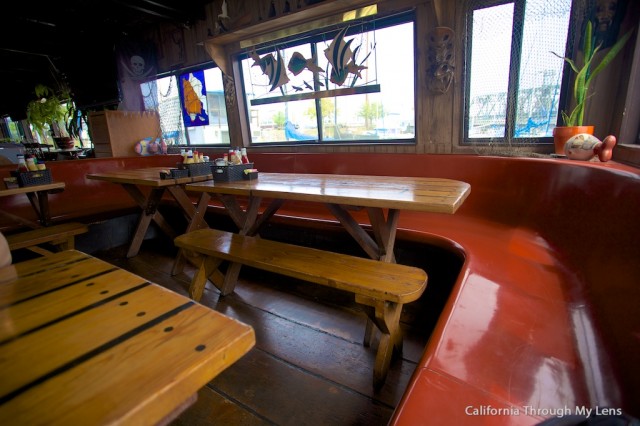 The menu is simple but has all of the things you would expect, such as many different types of deep-fried fish, hamburgers, and of course chowder.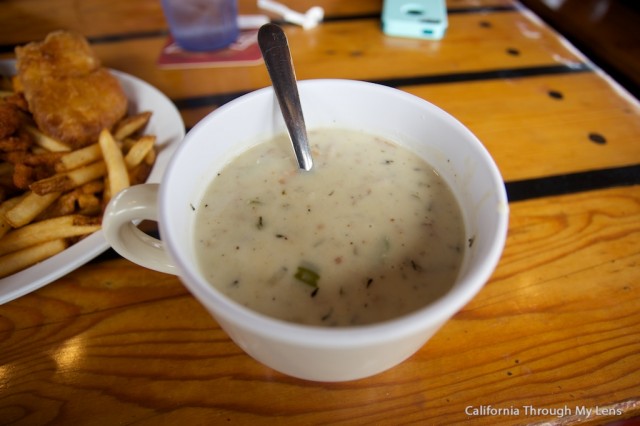 I opted for a bowl of chowder (has bacon in it if you are vegetarian) and a mixture of fried fish (clams, shrimp, fish, and fries).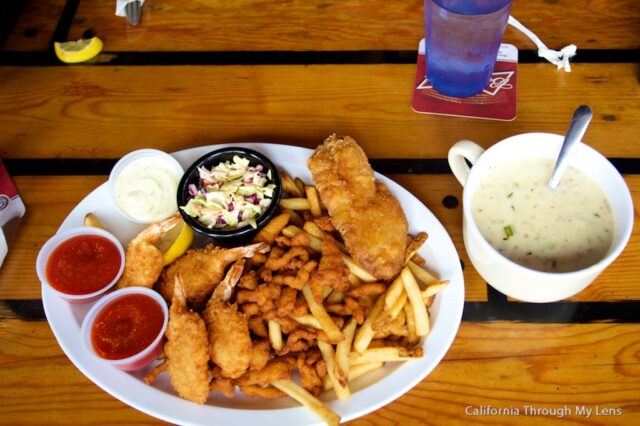 The food was pretty great, with the standouts being the chowder, which had a stellar rosemary taste. The battered fish was cooked to perfection as well and was my second favorite part of the meal. Both Amie and I were surprised by how good these were, especially for a small spot off the beaten path like this. The shrimp and clams are good but nothing to write home about.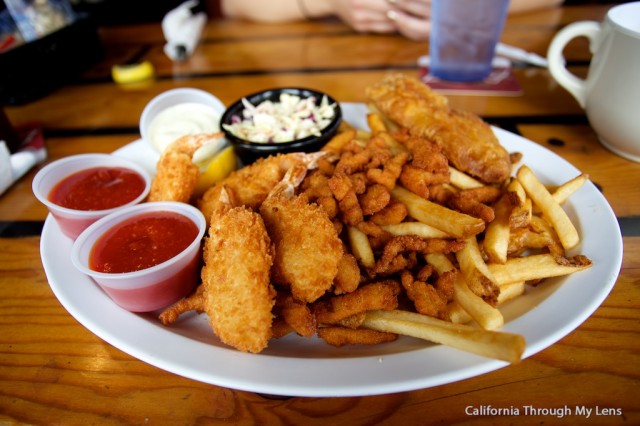 Our total came to right around 25 dollars, which is an excellent cost for a lunch of well-done seafood and chowder. Don't get scared away by its location; the Chowder Barge is a great place for a fun little restaurant and some good food while exploring the other attractions close by like the Wayfarers Chapel, Shipwreck Hike and Friendship Bell. Let me know your thoughts in the comments.
Get Directions