The Crab Cooker: Seafood in Newport Beach
If Southern California does one thing right, it would be its adoption of the beach lifestyle. We have Venice, Huntington, Newport, and San Diego, all of them with their own unique style that makes them perfect places to experience the culture and lifestyle that defines California. One of my favorite things about beaches like Venice and Newport is the history that comes with them, such as one of the staples of Newport, the excellent seafood restaurant known as The Crab Cooker. Update 2018: Currently closed as the restaurant has to be rebuilt due to a foundation issue. It is supposed to reopen in early 2020.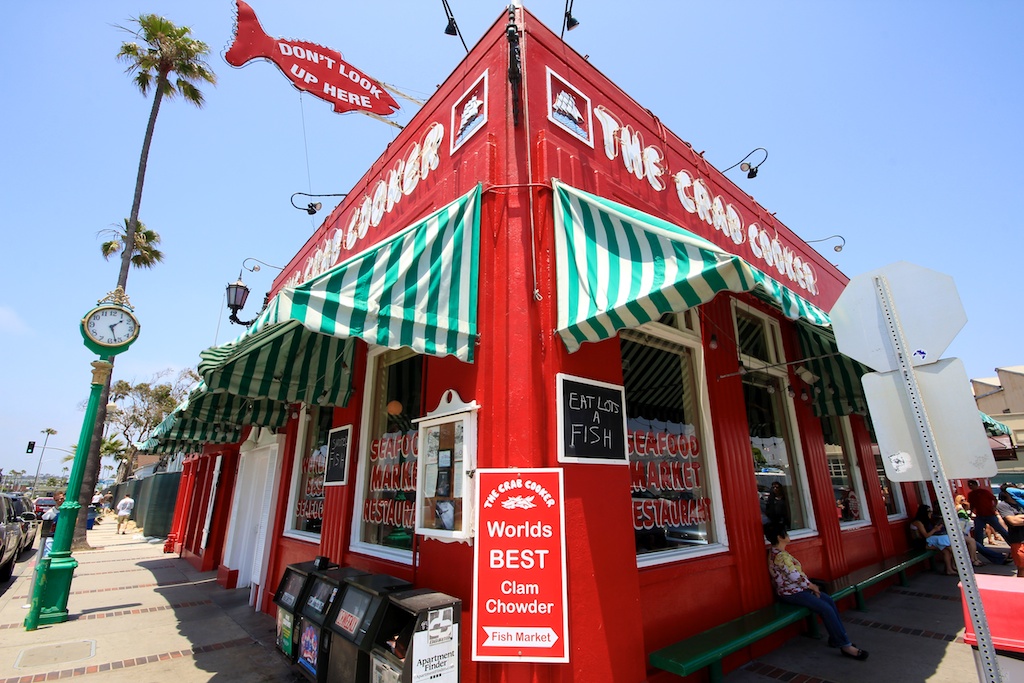 Details
I wrote this in 2013
Location: 2200 Newport Blvd, Newport Beach, CA 92663
History
I think this little quote, taken from their site, by Bob (the owner) about how they got the name and how much he loves the restaurant sums it up perfectly.
"The original name of our restaurant was Seafood Varieties, and in front of the restaurant, we had large lobster and crab cookers. It took about three years for me to realize that nobody knew us by our business name. Instead, they referred to us as the place with the big Crab Cookers. Essentially our customers named the restaurant, and I was happy to change the name for them. Time has facilitated many changes with our building, refrigeration techniques, etc., but the one thing that has not changed or will not change is our steadfast dedication to constantly provide you, our customers, the world's finest seafood. It may sound corny, but the truth of the matter is, in 1951, I fell in love with the fish business and our customers, and I have been on a honeymoon ever since."
The place has a lot of fun quirks that show how much the owner loves it, such as this entry sign.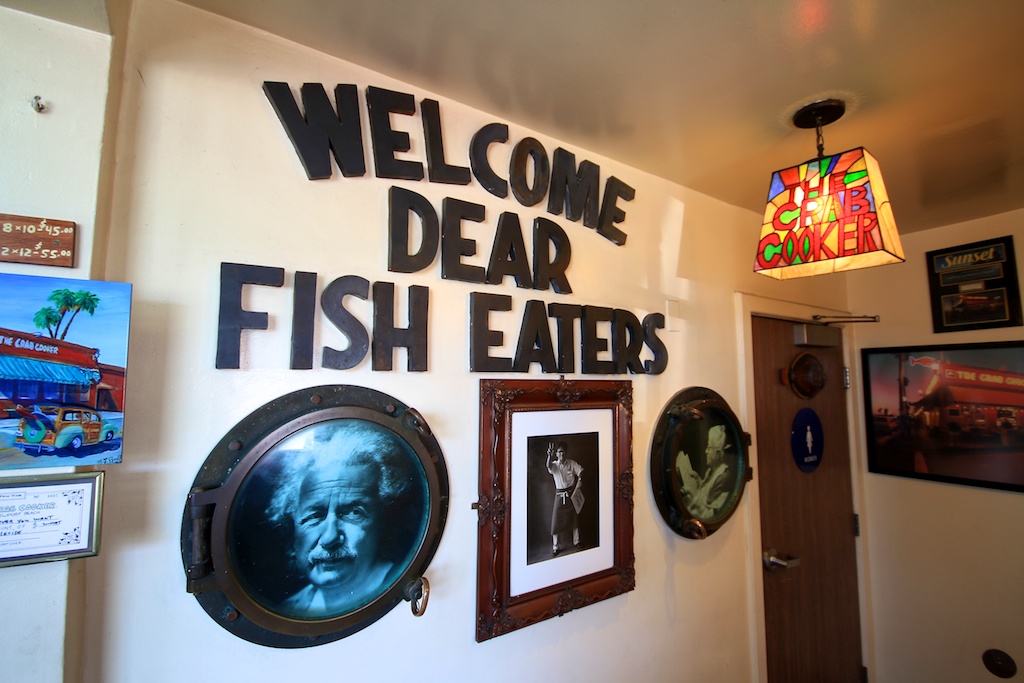 The Atmosphere
The Crab Cooker has been around for a while, and you can tell by its design, art, and atmosphere, but this is one of my favorite things about this place is that it feels like a hometown joint where everyone knows your name. In addition to the restaurant, they even have saltwater taffy that you can take when you leave, a full fish market with everything from lobster to albacore, and a postcard area where you can mail anyone in the USA a postcard for free.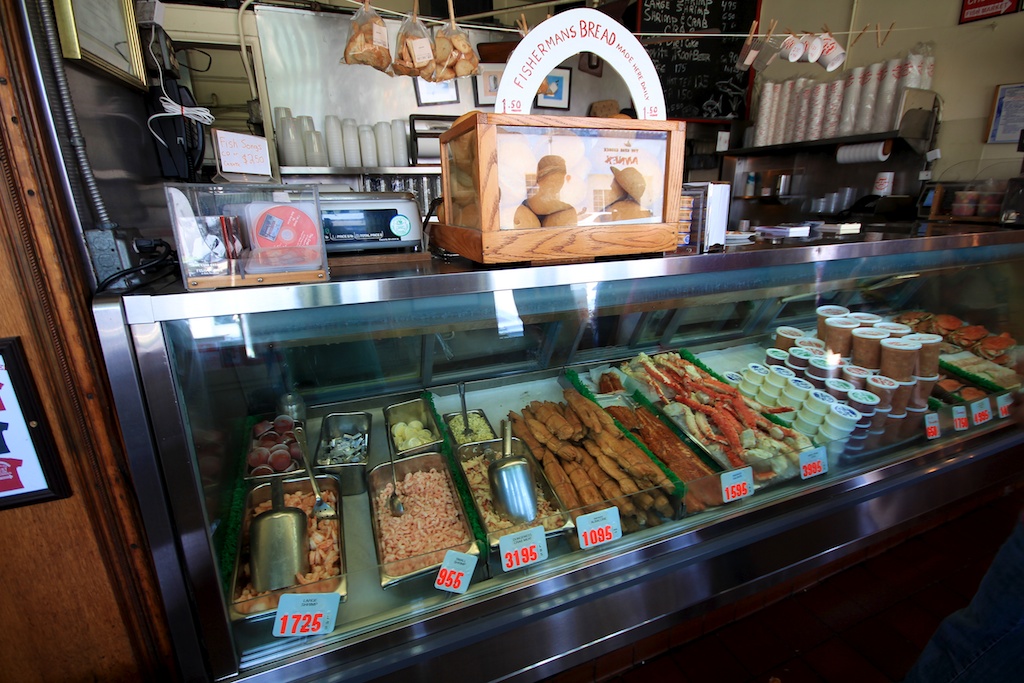 The Crab Cooker also has a lot of cool, eclectic art on the wall, and they embrace the fish-eating culture that they try to create there. They even have a 25-foot bench seat that goes around the front of the restaurant for you to wait on while they prepare your table.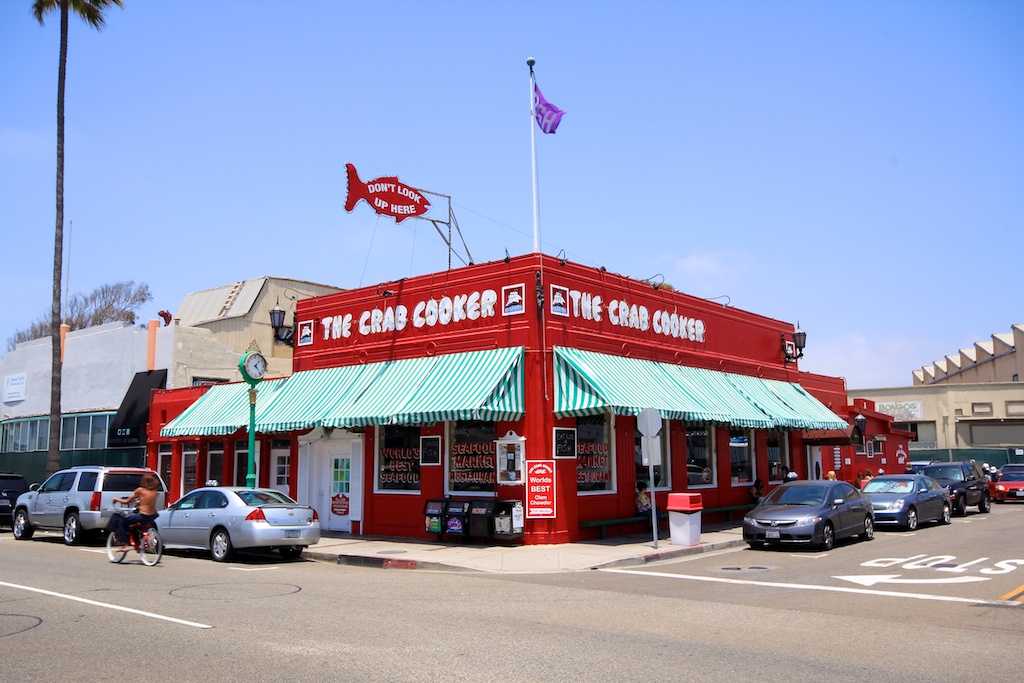 The Food
The Crab Cooker is a seafood restaurant, and as any other good seafood restaurant should be, they sell nothing that isn't seafood. No chicken, or anything like that, just straight seafood and delicious seafood at that. The standouts for me are the appetizer clam chowder and shrimp cocktail. Both are completely amazing.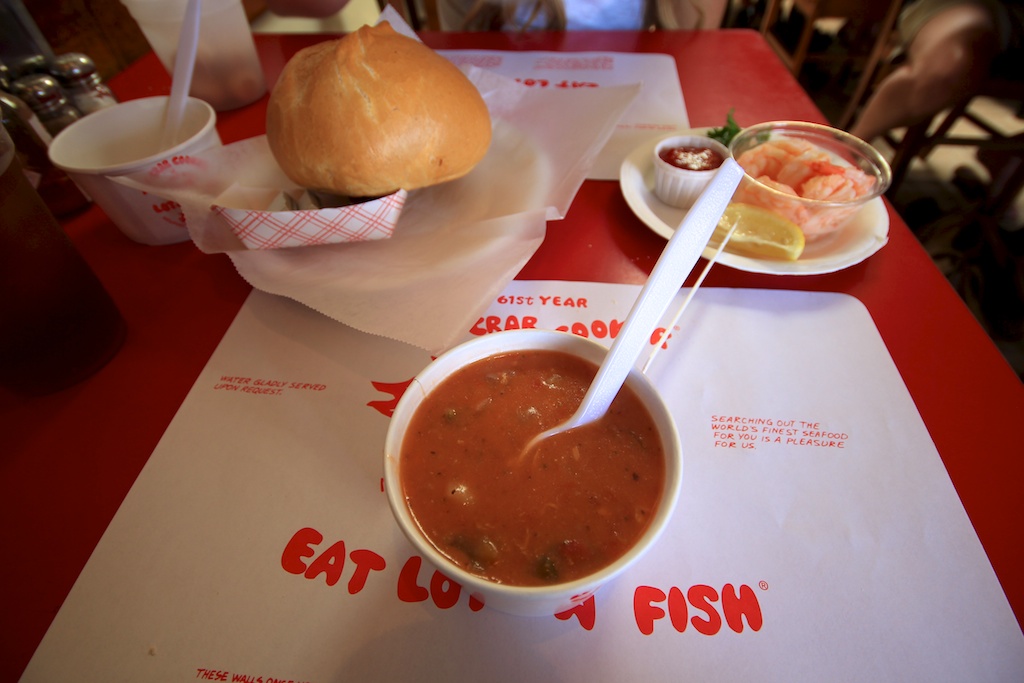 You can also buy a hard roll for $1.50 that adds to both of these and is a great dipping item for the soup. For entrees, I love the shrimp skewers. The shrimps are delicious and flavorful and the accompanying potatoes and coleslaw, the latter of which I usually hate, both add a lot to the meal. But you can't go wrong with most of the seafood here.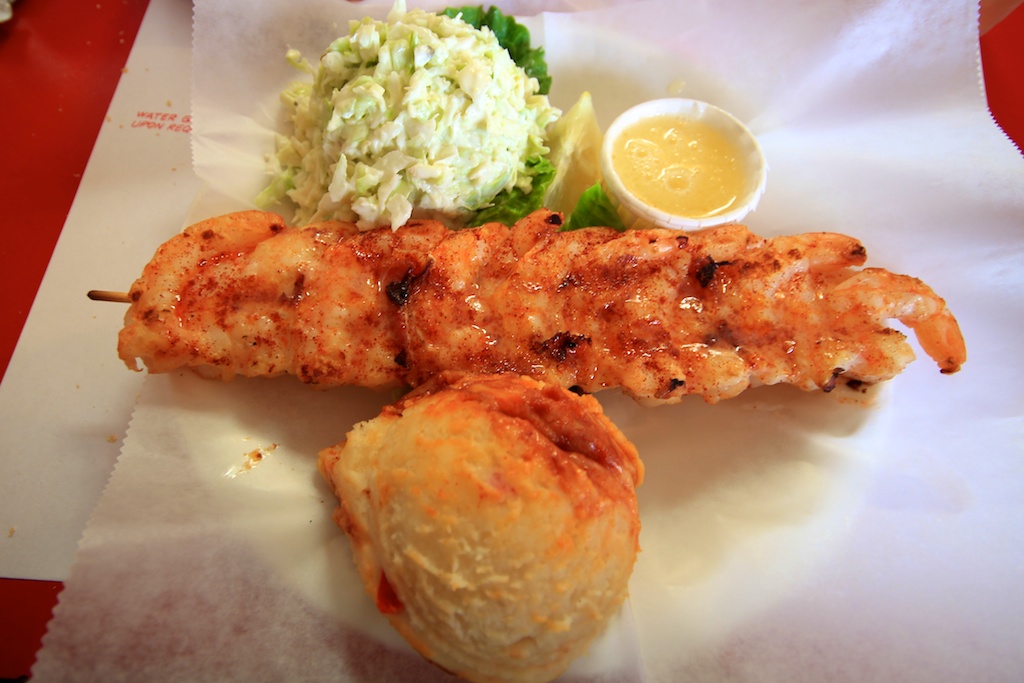 The Prices
This place is on the expensive side, but seafood often is. I usually go for lunch when the food is cheaper, but if you are getting a dinner entree, you can plan on spending 15-20 dollars per entree. Lunch is around 10-15 unless you are getting lobster, then it is market price.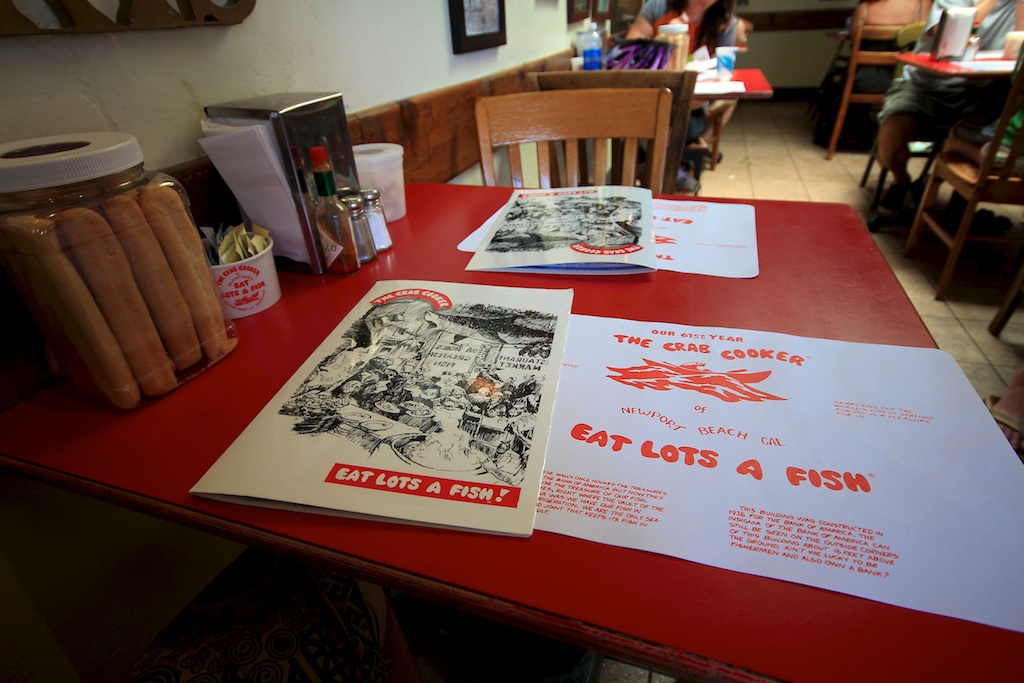 This place is great though, the vibe, the food, and everything about it brings you into the culture that has made Newport Beach famous. It is a must-try once, but if your anything like me, you will probably make it into a regular visit.