Los Angeles Best Movie Locations
Los Angeles is the home of the stars and the birthplace of Hollywood. This urban jungle is a mecca for creativity and also a well-represented set location for many of Hollywood's biggest movies. While everywhere you look in Los Angeles there are movie locations, I have some of my favorites that I take people to if they want to experience what the town has to offer. Here they are below, and I will be adding more as I explore, feel free to leave your suggestions in the comments, as I want to make this a cool resource for others.
Union Station – Blade Runner, Dark Knight Rises, many more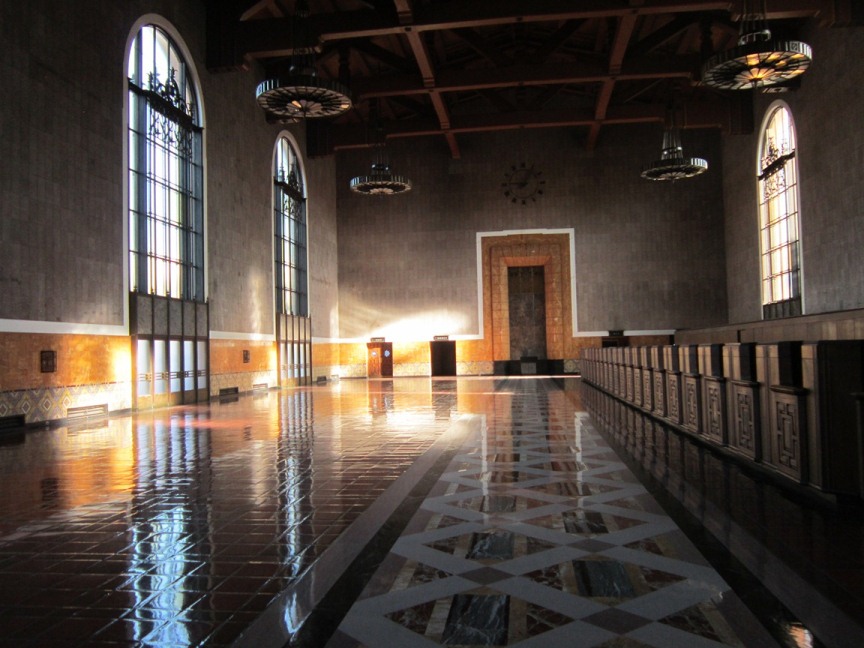 One of Los Angeles's most famous places, Union Station, is home to hundreds of Hollywood movies, but none more famous than Blade Runner. If you have seen it, then you know of the office location that Harrison Ford's character goes to, and if you have seen the inside of Union Station, then it is easy to pick out. One of the other recent movies filmed there was Scarecrow as the judge in the city ruled by Bane in The Dark Knight Rises. Whichever movie you prefer, Union Station is a great place to visit and an icon of Los Angeles.
The Bench – 500 Days of Summer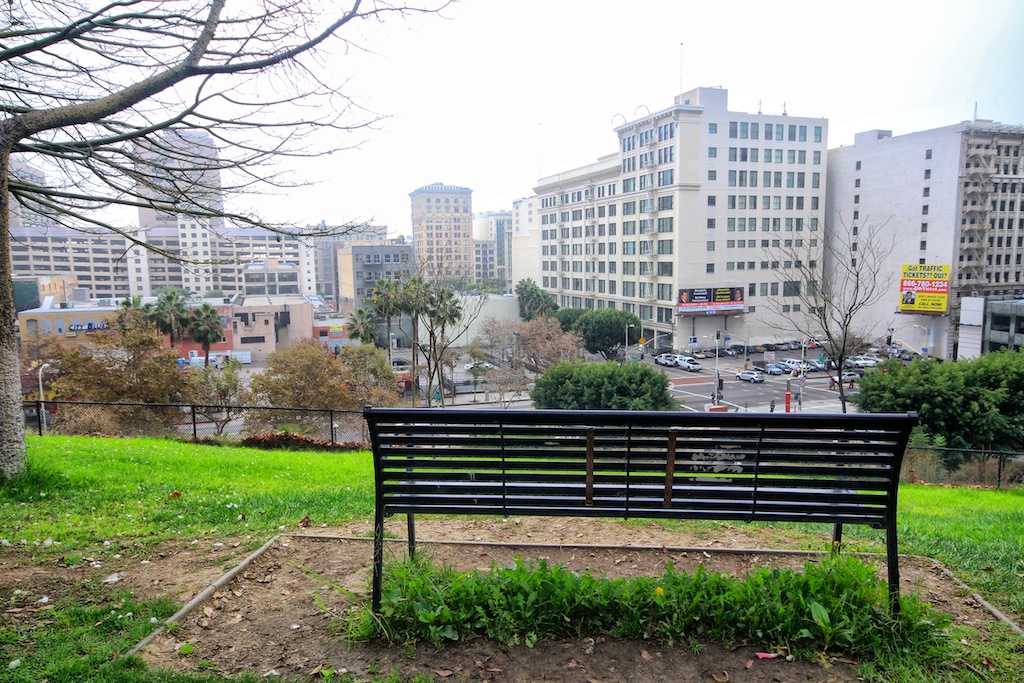 I love seeing indie movies, so when I first heard about 500 Days of Summer, I was immediately excited to see it. It is a great movie, and one of the iconic scenes from it is the scene where the main character goes to sit on this specific bench and overlook the city. That bench is right in the heart of downtown LA at Angels Knoll, right next to Angels Flight and Grand Central Market. It is closed every night, but if you go during the day, you can walk in and take a picture. The park is currently closed and fenced off. Hopefully it will open again soon.
Bradbury Building – Blade Runner, The Artist, 500 Days of Summer and many more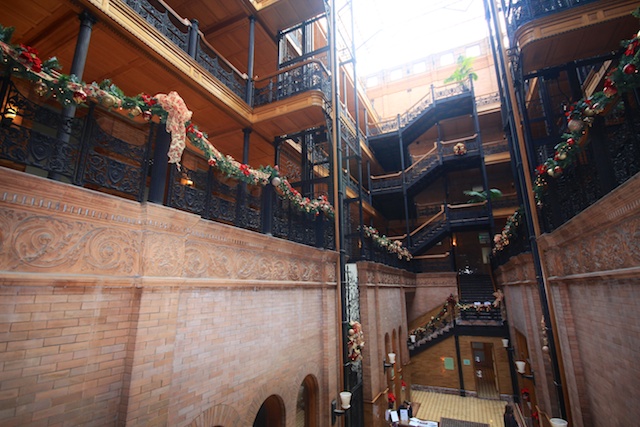 Only a couple blocks away from the above bench, this iconic building is home to some of Hollywood's best scenes. Whether it's the staircase scene in The Artist or the futuristic world of Blade Runner, the Bradbury Building has seen it all. During the day you can walk the bottom floor of this beautiful building and even if you are not a film buff I would say it's worth checking out for the history and the architecture alone.
Randy's Donuts – Mars Attacks, Iron Man and more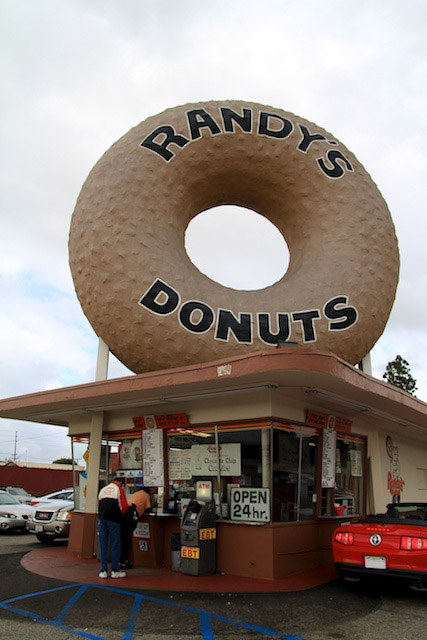 If you follow my blog, then you know how much I love donuts. This place has been a staple for me for years with its fabulous apple fritters and anything with chocolate. That being said, it is also one of the most famous landmarks in LA. People from all over the world have seen the massive donut that sits atop this small little shack, and if you visit, you will see many people taking pictures and getting excited about it. My favorite scenes with Randy's are when it is rolling down the street in Mars Attacks and when Iron Man is sitting in the middle enjoying a snack in Iron Man 2.
Old LA Zoo – Anchorman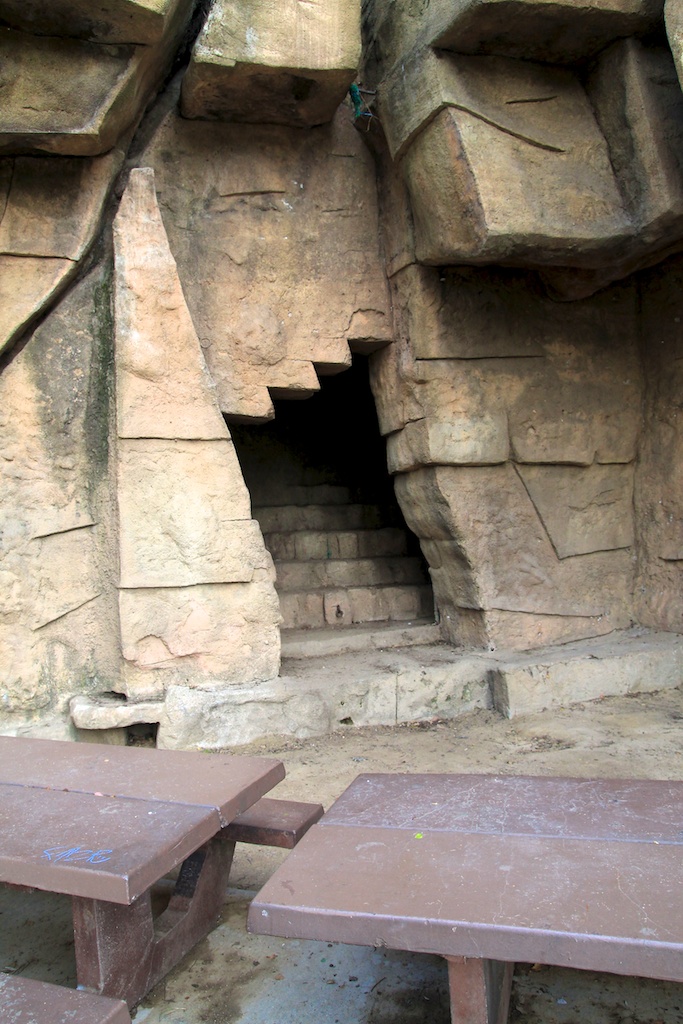 While the Old LA Zoo is just one of the most unique places in LA in general, it is also the location of one of my favorite movies, Anchorman. While the movie was filmed all over LA, the part at the end with the cages and Ron Burgandy jumping in was filmed in this old zoo.
Point Dume – Planet of the Apes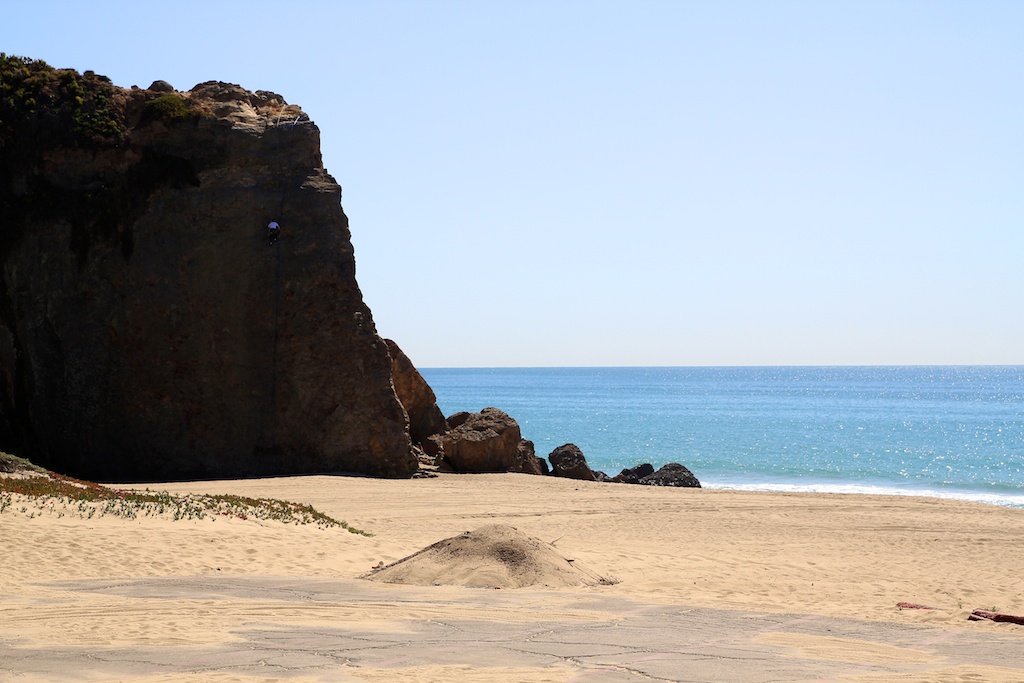 While not technically in Los Angeles, this area of Malibu has been filmed so much you could make an entire post out of it. It is easy to see why when you visit Point Dume as it is a fantastic example of the California Coast, that is so close to Los Angeles. The most famous scene filmed right at the base of Point Dume is the broken Statue of Liberty at the end of the original Planet of the Apes. This scene is classic is cinema, and it is a great place to pay a visit for a hike or just to relax on the beach.
Griffith Observatory – Tons of Movies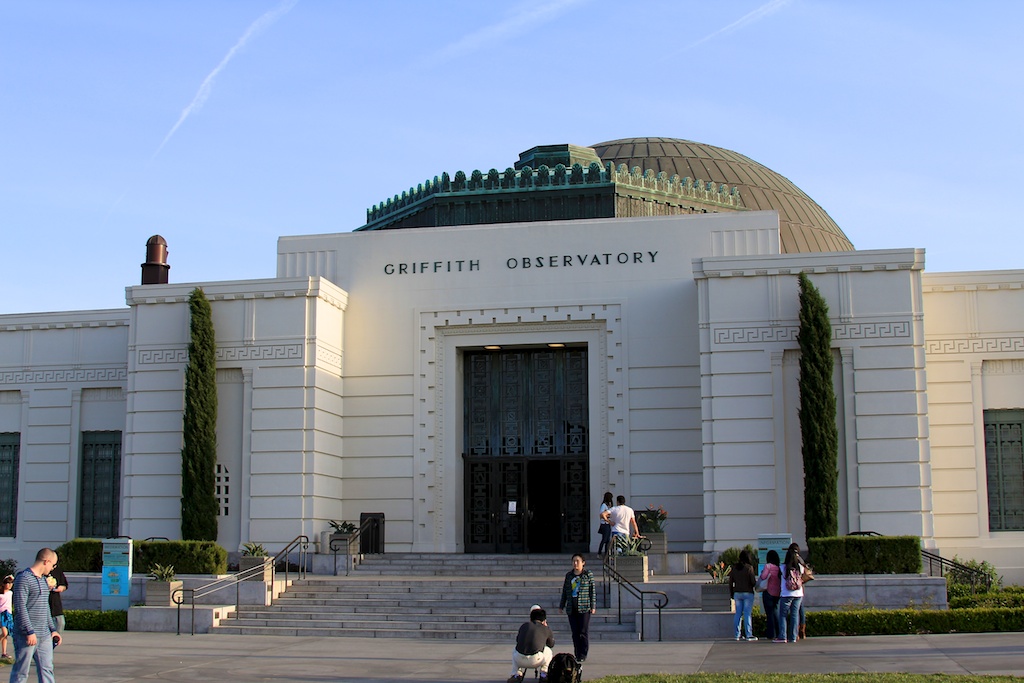 It is probably easier to say what movies have not been filmed here, but everything from Rebel Without a Cause to Jurassic Park has graced this Los Angeles overlook. While Griffith Observatory is a planetarium the majority of the time that attracts a ton of guests, it does moonlight in the movie industry. From movie buffs to hikers, this area of LA will almost make you forget all of the craziness that happens in the city. It is also a great place to see the Hollywood Sign from or even to start the hike to it yourself.
So there you have it, my list of Hollywood film locations. I would love to hear which ones I missed in the comments if you have a favorite I left off, and make sure to check back often as this post will get updated when I have new ones to add.