No trip to Malibu would be complete without spending an ample amount of time in the beautiful landscape that makes up the Point Dume national preserve. From its sprawling cliffs to its expansive beaches this area truly houses some of Southern California's most beautiful stretches of coastline. If you are a southern california resident and you have not visited this area you can stop reading now and go experience it for yourself.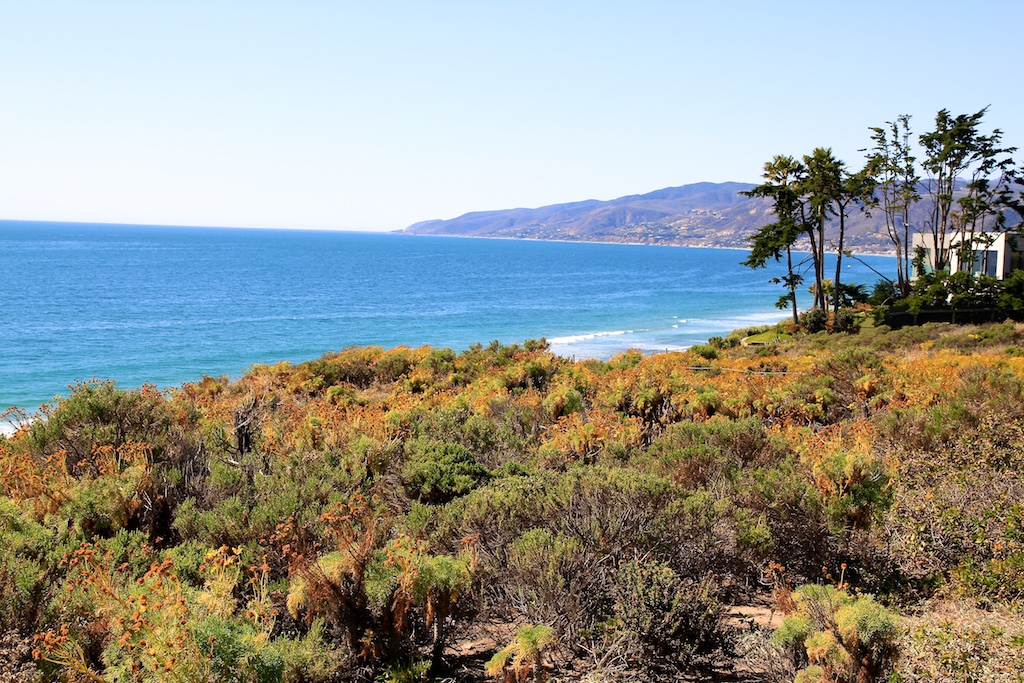 History
In 1793  this area was named by George Vancouver in honor of Padre Francisco Dumetz of Mission San Buenaventura. George who spelled it incorrectly on his map simply as Dume and the name was never changed. Over the years it was settled by some small houses that transformed into the sprawling mansions that cover the area today. The actual preserve is now protected from any additional housing, but there are huge mansions on either side of it.
How to Get There
Getting to Point Dume could not be easier. It is located about a 2 miles off of Pacific Coast Highway right on a scenic stretch of road about 20 minutes North-West of Malibu. There is limited parking at the top area of the preserve (about 15 car spots) but if that is full it is easy to drive down to the beautiful coastal road below, then pay the 8 dollars per car per day for a parking spot. Parking in this area will add about a quarter of a mile onto your trek, but it is well worth it as you get to see the cliffs from below and can even spend time on the beautiful beach.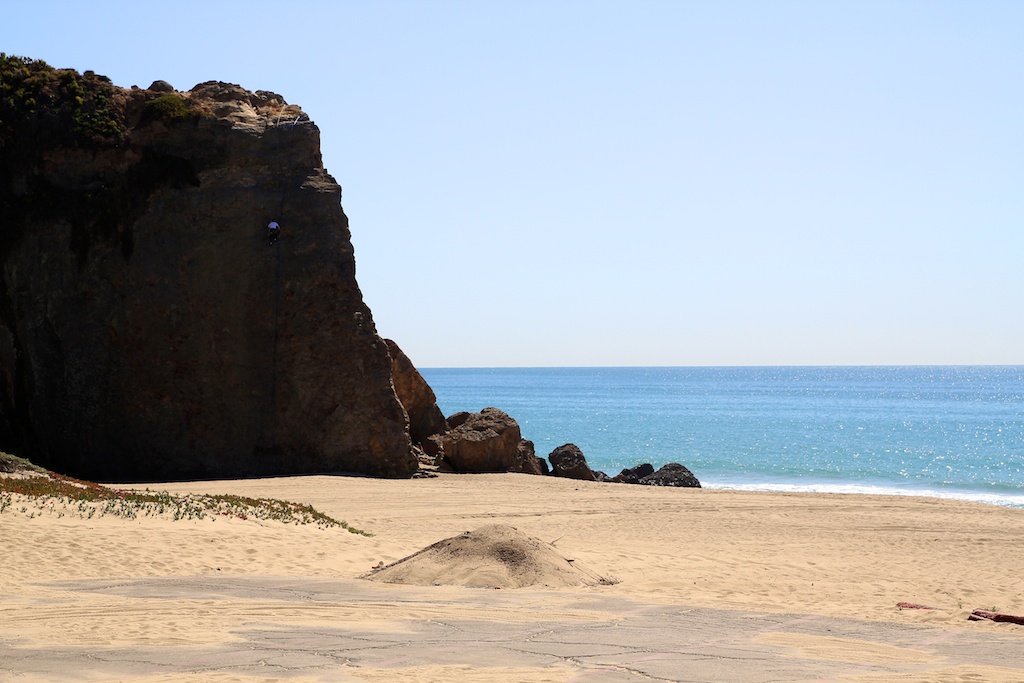 Hiking Point Dume
The trail from the bottom parking lot to the top is a little over a half mile. While not hard, this trail will take you a while simply due to the amazing vistas that welcome you after every bend in the trail. If you park in the upper area this trail is like 1/5th of a mile from car to the top.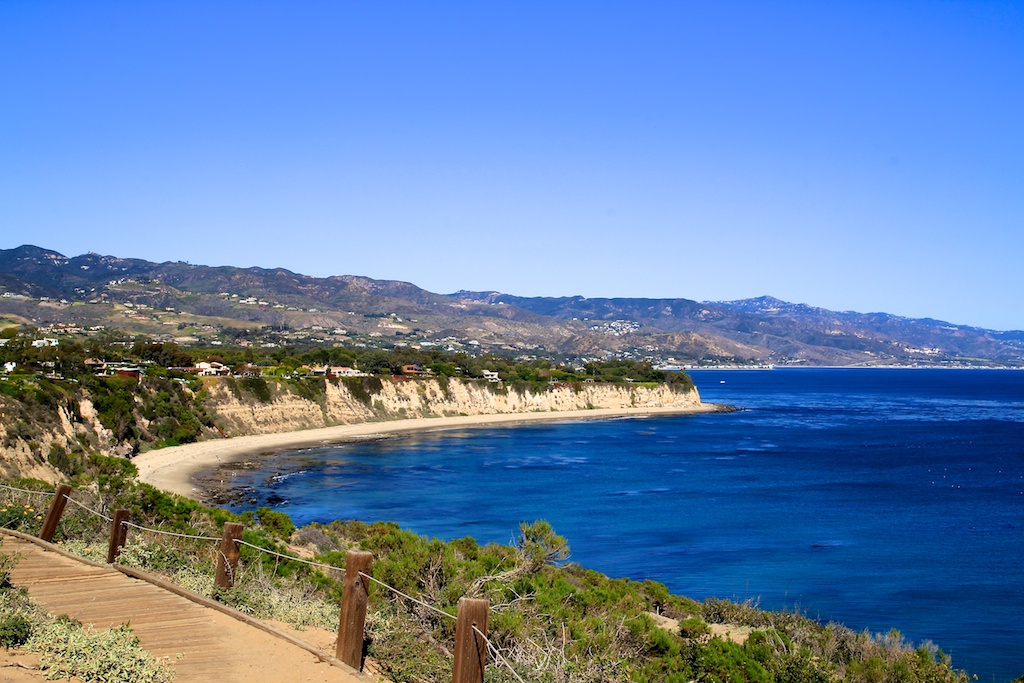 I would suggest spending a good amount of time here as there is so much to take in. Some of the spotlights include the cliffs that are on the south side of the beach, the coastline view back to Malibu and the small little deck that is built into the side of the hill (it has to be one of the most beautiful places to see a sunset). There is a lot of beauty to take in here.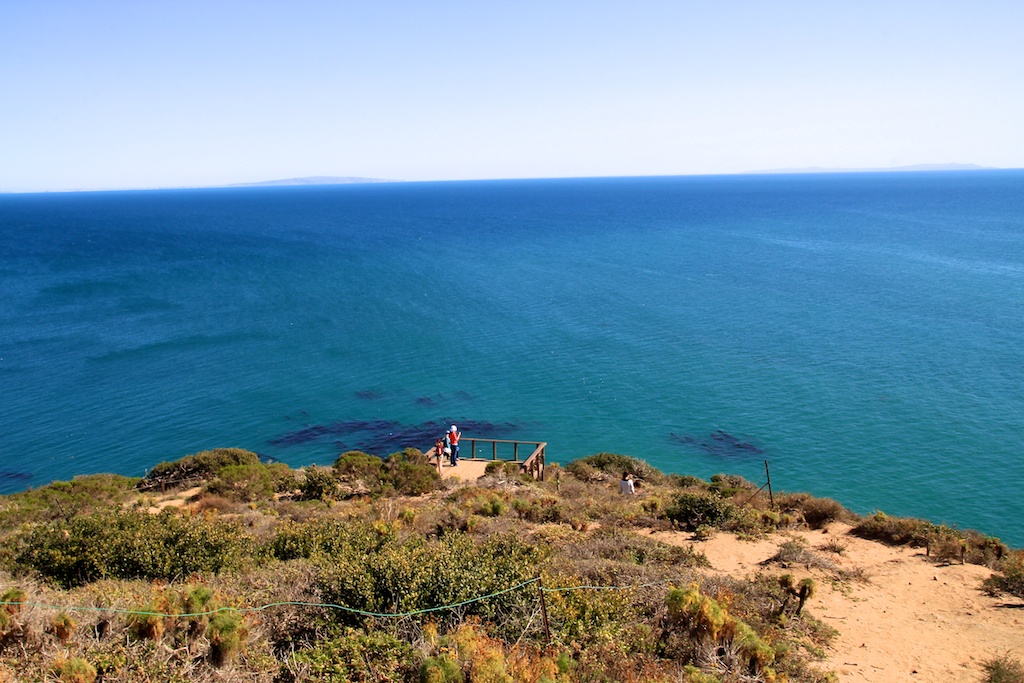 Point Dume Beach
The beach itself really has a lot to offer as well. The pristine water and sand are a welcome sight to those familiar with some of the other lesser taken care of Southern California beaches, and the huge cliffs that line the edges make it a must see. There is even rock climbing trails on these cliffs that are great for the moderate climbers as I am told, they are not to difficult.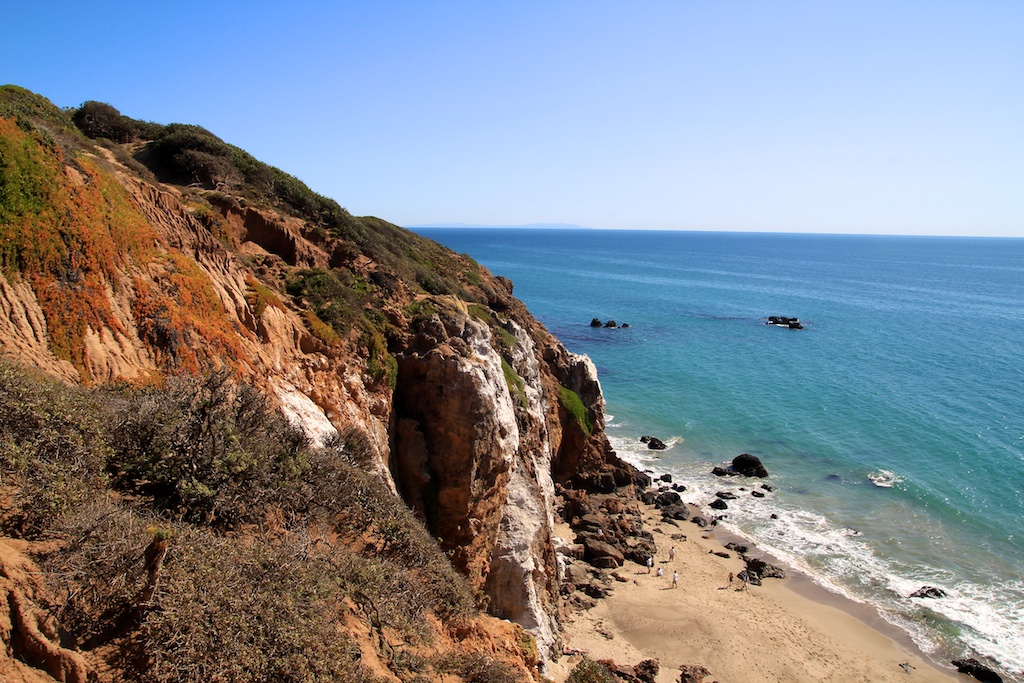 I also spoke with some scuba divers that told me this is one of the best places in Southern California to scuba dive as well. I could see what they meant as the water actually did look pretty clear. They told me they saw some sea anemones and a lot of random fish.
Filming Locations
Being so close to Hollywood and full of such beauty, this is a popular place for the movie industry to film. By far one of the most famous movies filmed here was the original Planet of the Apes. The climactic ending where he sees the Statue of Liberty and realizes he is still on earth… spoiler alert if you haven't seen that movie from 30 years ago yet. Also, Tony Starks house in Iron Man was digitally added on the cliffs of Point Dume and many other movies and shows were filmed here as well.
I cannot stress how much you need to see this area. It is one of the most beautiful places I have seen in Southern California and I would recommend you add it to the hike to Escondido Falls as that truly is a full day of amazing sights. When I went it was the winter time so it was not to busy, but I imagine you will need to get here early if you want to tackle the summer crowds. let me know what you think in the comments and check out the rest of the photos and directions below.
Photo Gallery
Get Directions