New Year's Eve on the Queen Mary in Long Beach
I freely admit, I have never been one to do too much on New Years Eve. I always stay up to see the ball drop but usually it is in the comfort of my home. That being said, I have always wanted to go to the Queen Mary as a night on the famous cruise liner celebrating New Years seemed like a very unique and fun way to end a year and usher in a new one. So for the 2014-2015 New Years I decided to make the trip out and spend a night dress up and celebrating on the historic boat.
Disclaimer: Tickets to this event were provided for me in exchange for an honest review of my time there.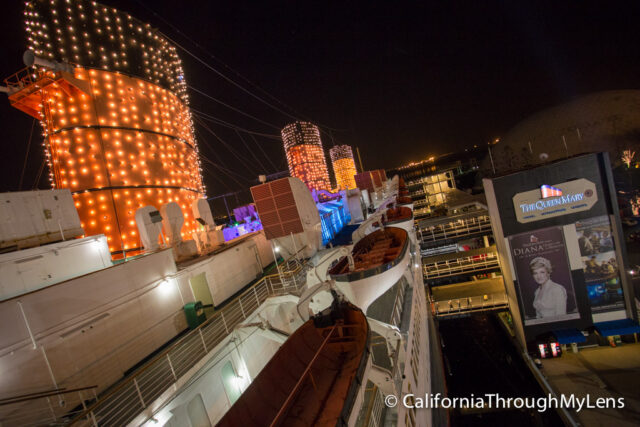 Details
$99 for regular tickets, $199 for VIP (in 2014, may change in future)

Room prices vary

Always sells out so must book in advance

Dress nice if you do not want to stick out
I opted to stay on board so that I could just walk back to my room when the celebration was over. If you stay on board then you have free access to Chill (the ice sculptures) and get 50% off tours of the boat itself.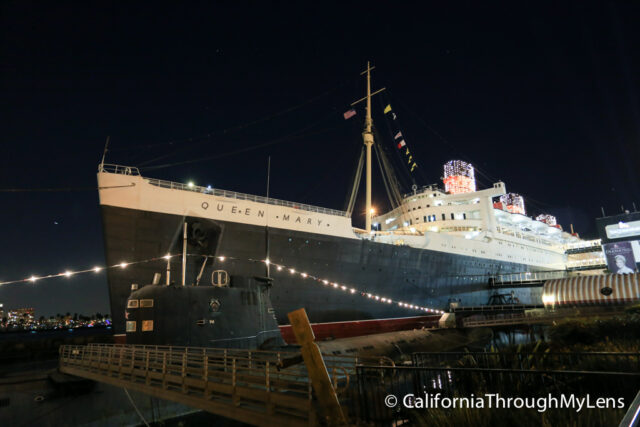 From the moment you pull up in the Queen Mary parking lot, all of the stops have been pulled out to make this a night to remember. The boat itself has its main steam turbines covered in white lights and there are New Years displays all over. Hotel guests can valet park right near the entrance then head up the third floor for check in.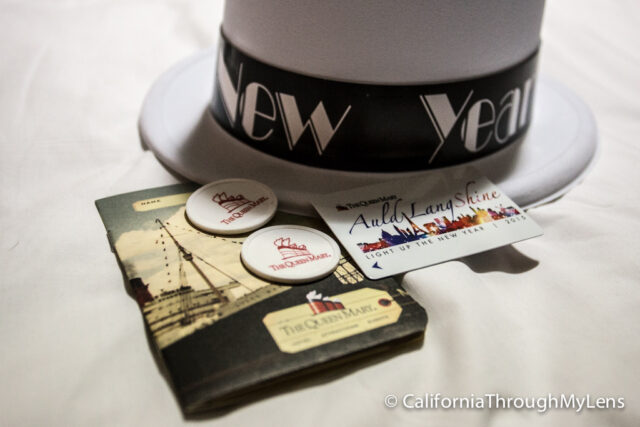 If you have a VIP pass then you get a wristband, drink tickets and souvenirs at check in. Also each member gets one chip, worth up to $500 (fake money) for use in the casino. From there it is on to the party in one of the seven rooms designed to mimic a port the Queen Mary sailed to.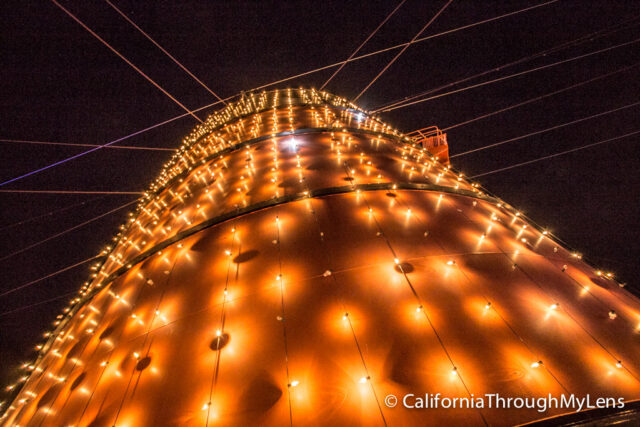 Here are the rooms:
Italy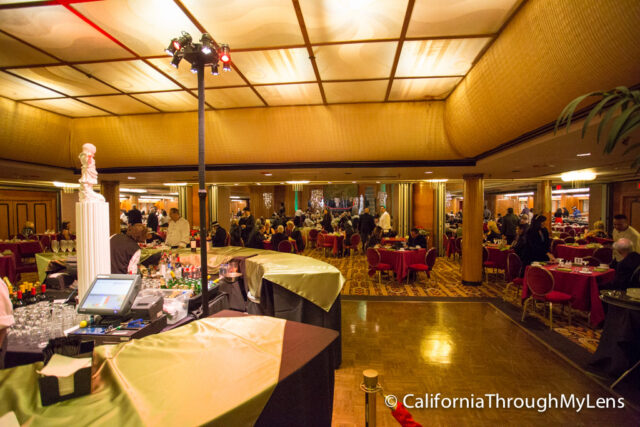 This room is mainly for eating and there is not too much going on here other then the buffet. I did not partake but the room was elegant and it has singers serenading the guests.
France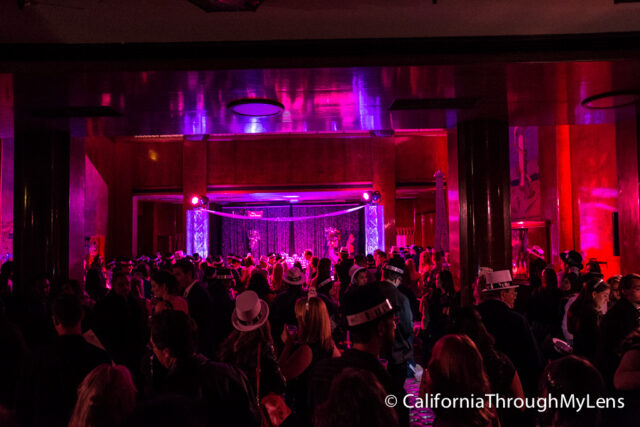 Full of cabaret dancing that would make the Moulin Rouge proud, wine glass dancing and gambling,this area is full of flavor. I for one loved to play blackjack with my fake money and the dealers really made it fun and seemed to be enjoying themselves.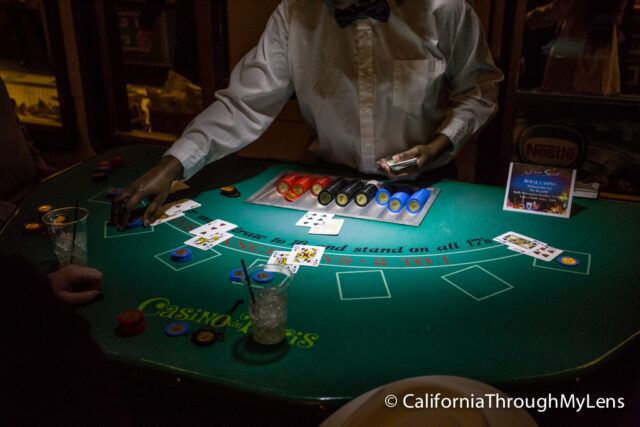 The purple hued main room had a replica Eiffel Tower and a lot of couches that you could relax on.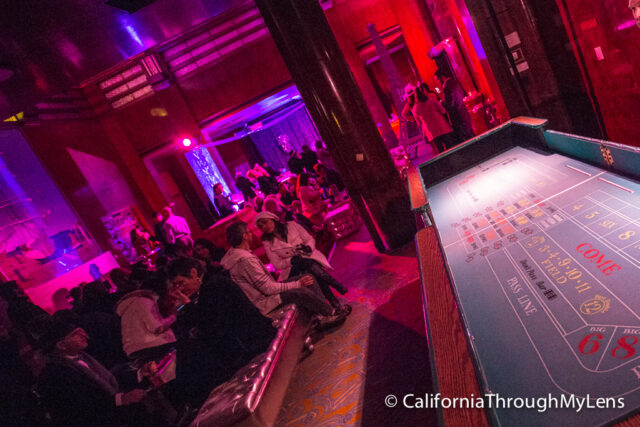 Spain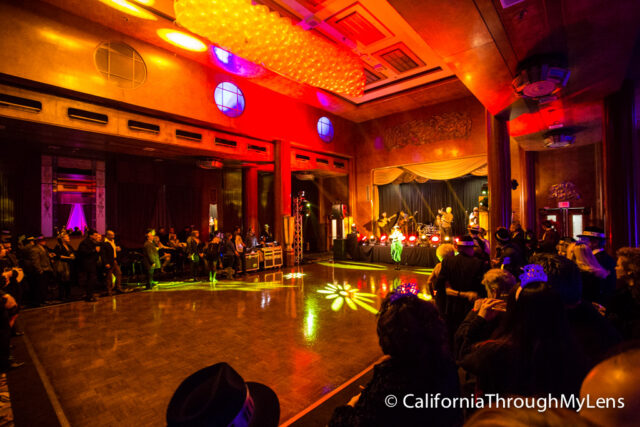 The Spanish area has flamenco dancers, drinks and tapas to indulge in while you either take in the music or dance on the main floor. This was one of the most popular areas and was always busy.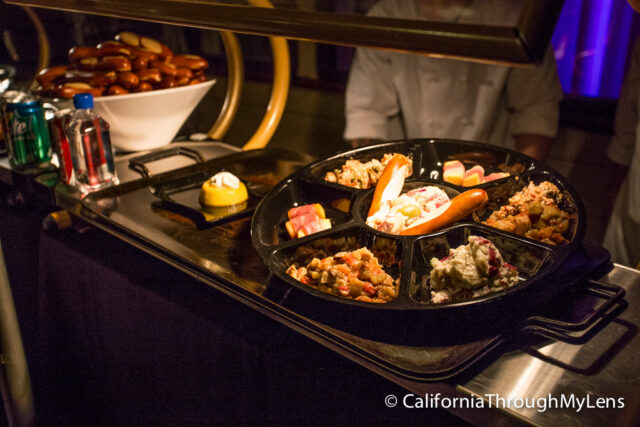 Greece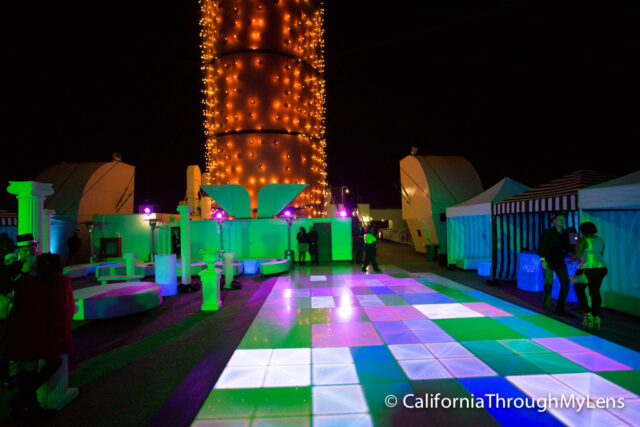 On the top deck of the boat, the Greece area was the party area. It features and LED floor, greek food and non stop dancing to DJ's. It was pretty cold though so I didn't spend a lot of time there.
New York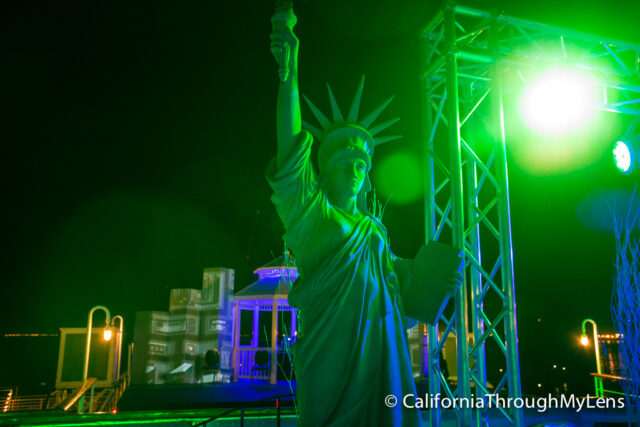 One of the main areas to hang out in, New York is a great place to listen to the dueling pianos and enjoy the dance floor. It was in the front of the ship so it provided the main viewing area for fireworks if you bought a regular pass.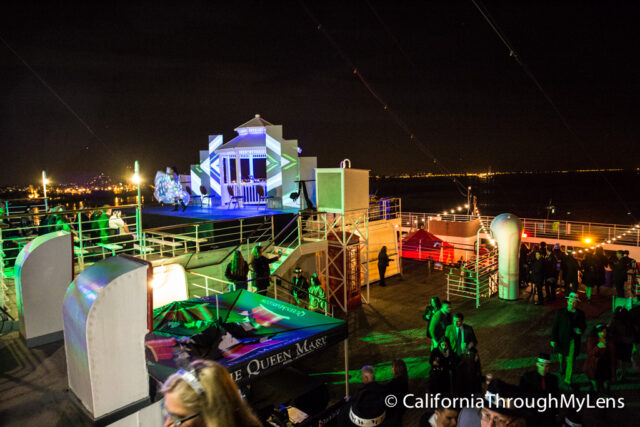 Egypt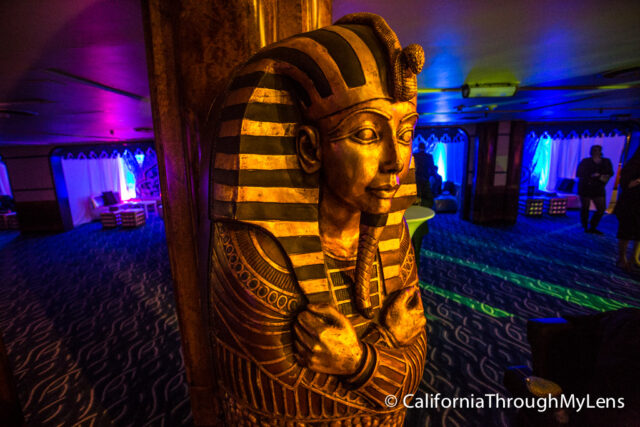 Full of pyramids, belly dancers and snake charmers, Eygpt was a room not to be missed. I found myself spending the most time in here because it was the least busy interior room and it had a great atmosphere. My wife was excited because they had henna that you could get here as well.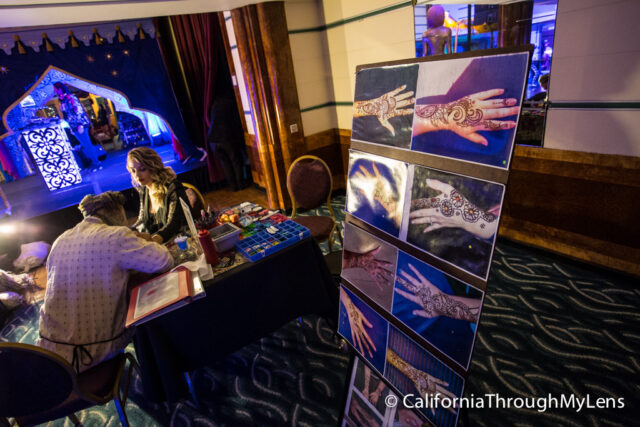 Morocco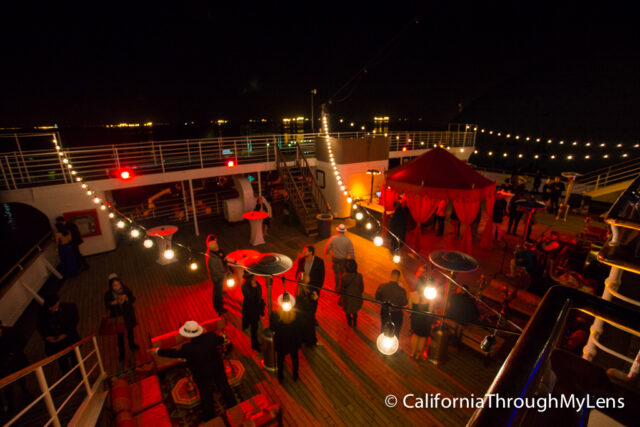 This colorful exterior area had constant ethnic music, hooka and entertainers. It was composed of two main decks with lots of poofs that you could sit on. It was cold out here but this area was one of the better areas on the boat. This is where we watched the fireworks from and they literally exploded right over our heads.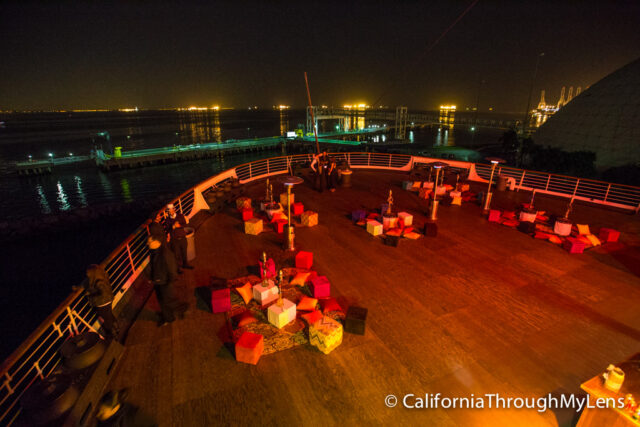 All of these rooms feature shows every 15-20 minutes and their own drinks, events and style. There is never a shortage of things to do throughout the night. The rooms are open from 8PM – 1AM. The pictures were all taken at the start of the party which is why you do not see anyone there. All of these areas were packed when it began.
Fireworks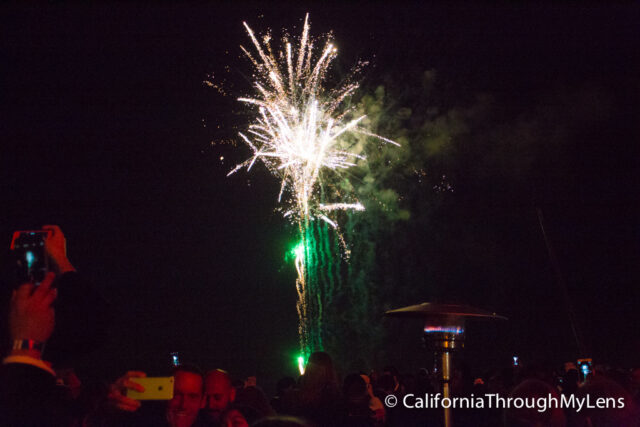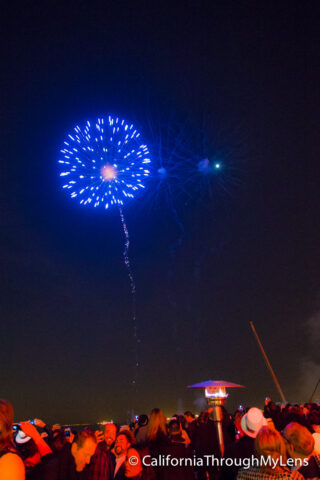 Right when the clock turns to 12, the fireworks start over the Queen Mary. It is literally the perfect way to end the night as you sit on the deck of the historic boat and soak in the massive fireworks display happening right above you and over the Long Beach Harbor. This was one of the better displays I have seen, mostly because it is right over top of you and you can hear and feel every firework explode, so much fun.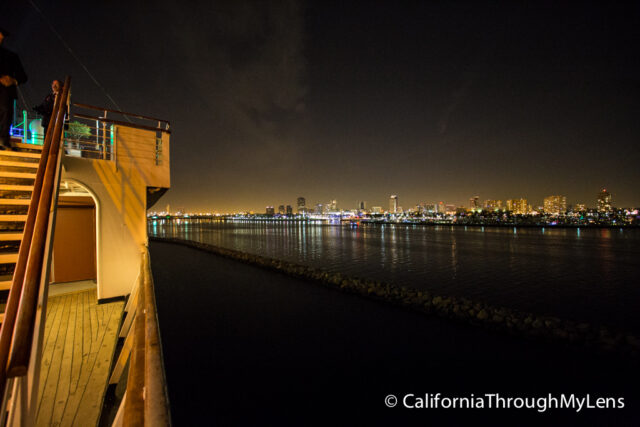 I booked a room on the boat so I was excited to be able to retire to the room instead of having to drive home after a night like this. The party continues to go, all the way until 1AM, and this is when they announce the raffle winners as well.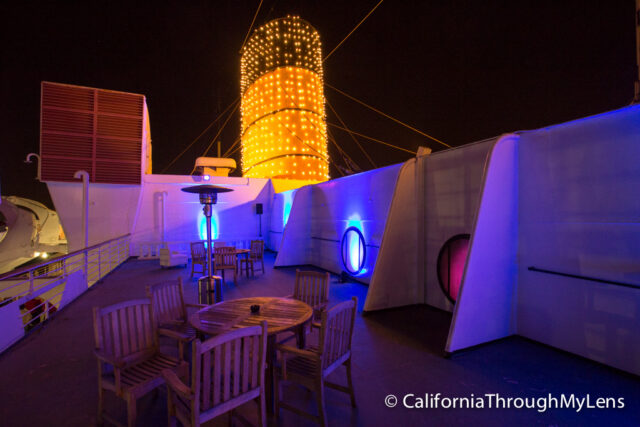 Of course this is a very expensive night if you pay for the tickets, hotel room and any food or drinks, so you will have to be the judge of whether or not it is right for you. For me it was a fantastic adventure, one that I fully enjoyed. I will always remember my New Years on the decks of the Queen Mary and have already told lots of people about the experience. Let me know what you did for New Years in the comments.