Founders Grove in the Avenue of the Giants
Located along the Avenue of the Giants in Northern California, Founders Grove is one of my favorite places I have ever been to in California. This short half-mile hike has so much beautiful green moss and massive redwoods that it's hard to want to leave at all. If you need more recommendations for the Avenue of the Giants, then check out this post, but if you have time for only one thing, make sure it is Founders Grove. Here is all the information.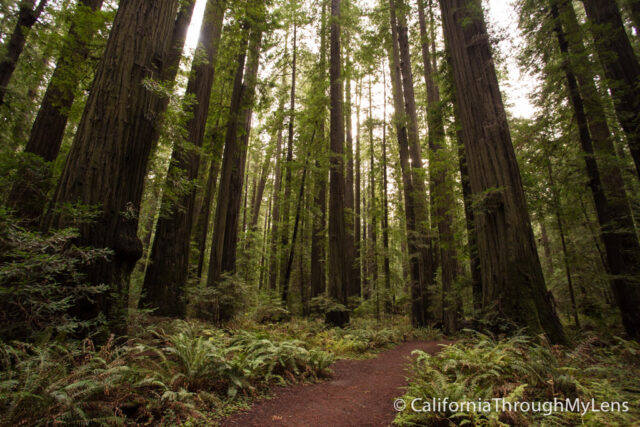 Details
.5 miles round trip

Free Parking

Address: Dyerville Loop Road, Weott, CA 95571 (Get a map at the visitors center for exact directions)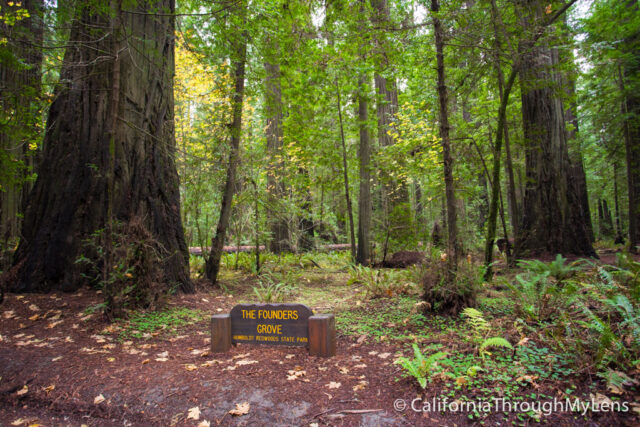 Right in the heart of the Avenue of the Giants, about 5 miles past the visitors center, Founders Grove is dedicated to the men that kept the loggers from destroying this stretch of redwoods. They definitely chose to dedicate the right grove to these men, that is for sure. Founders Grove is jaw-dropping at every turn.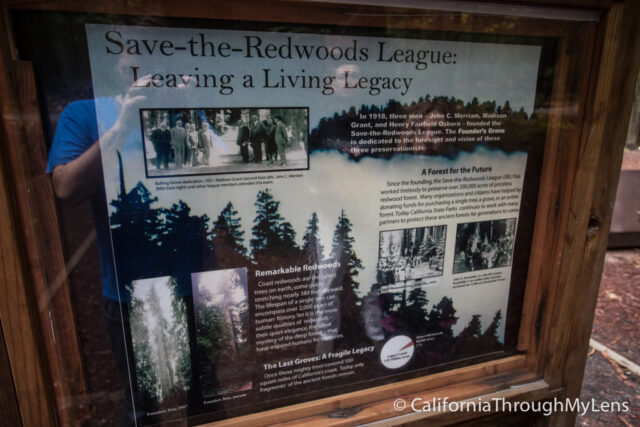 After parking, you can head across the road and start the walk into the grove. Here are just a few things you will see on the trail, but really all of the scenery is stunning.
Founders Tree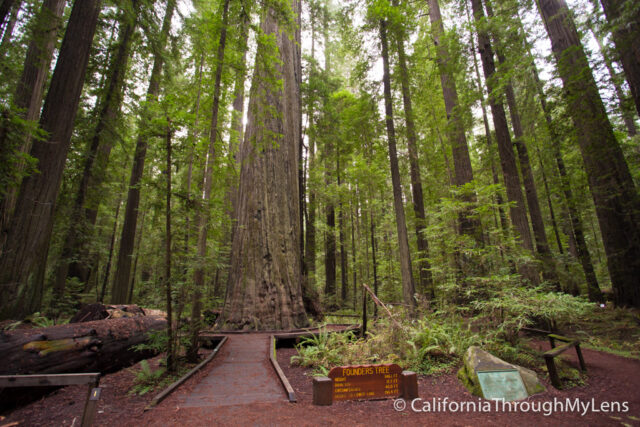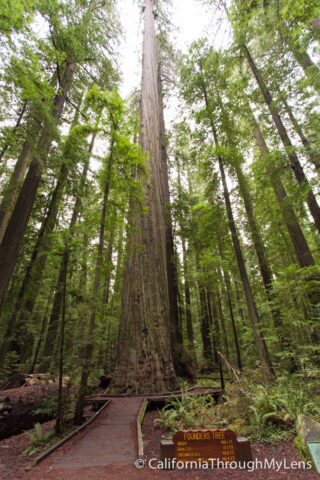 One of the largest trees in the entire park is the Founders Tree, which is the centerpiece of the grove. It is 346 feet tall and stands over all the trees around it. It has a walk-up platform so you can get close to the tree to marvel at its sheer size.
Hollow Tree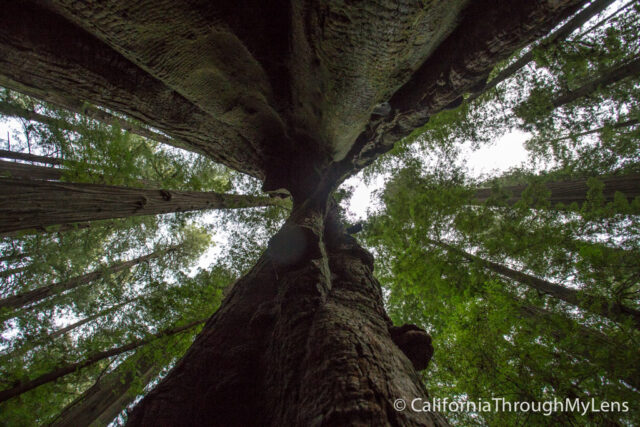 I don't know what the official name for this tree is, but it is almost entirely hollow at the bottom, yet still going strong above. You can even walk in it for a photo looking up.
Dyerville Tree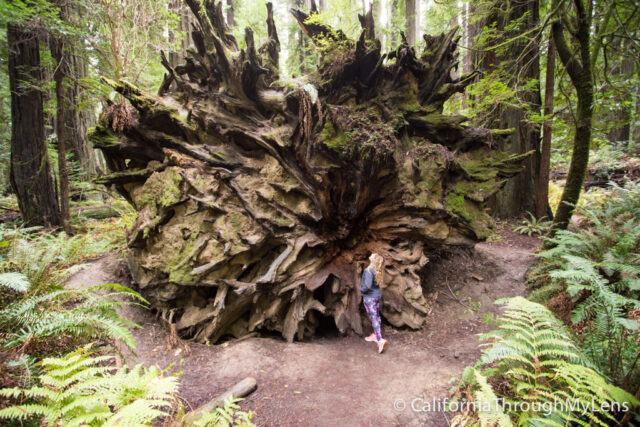 By far, the craziest thing about this grove to me was this tree. It fell down in 1991 and is the longest tree I have ever seen at over 350 feet. Seeing this will give you perspective on how massive these things get. Just the roots itself are awe-inspiring, above you can see a picture with my wife next to the tree roots.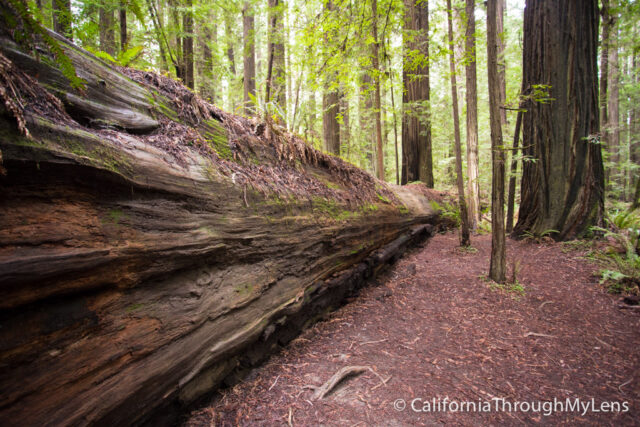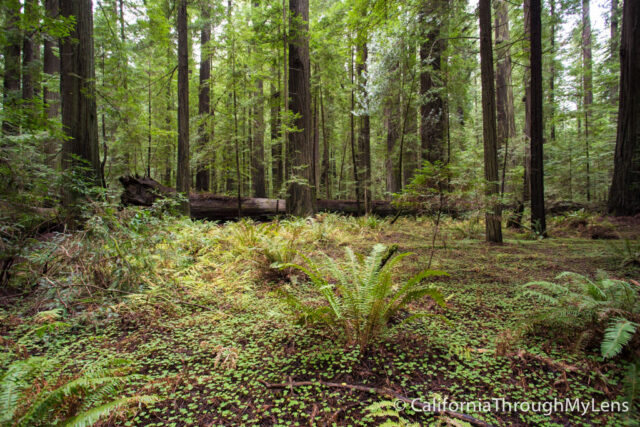 Smaller trees starting at the base of older ones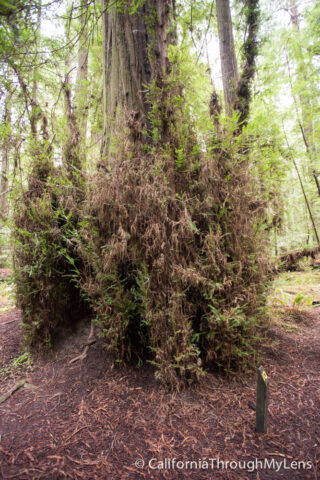 These plants are at the base of a few of the bigger trees in the grove. I read that they are the start of some of the seeds that fell from the main tree. The strongest of the small trees will continue to grow, and they will form a circle around the main tree so that they can continue to take its nutrients even when it dies.
Here are just a few more pictures from the grove.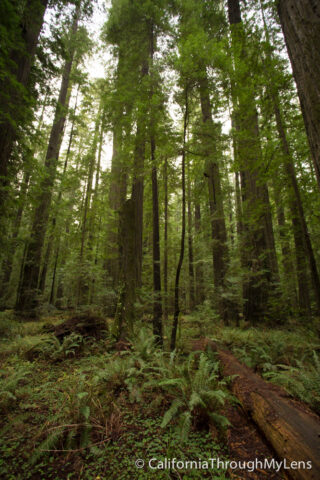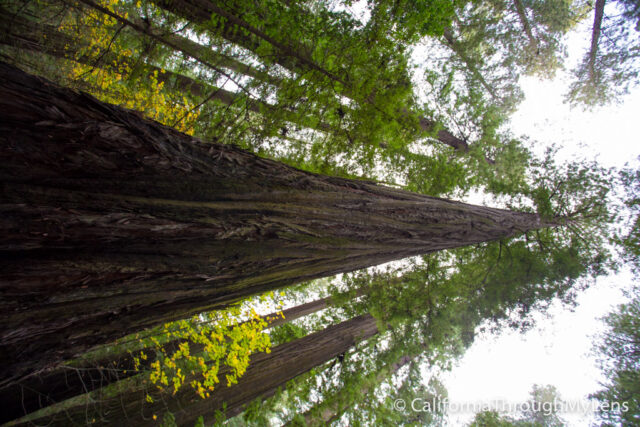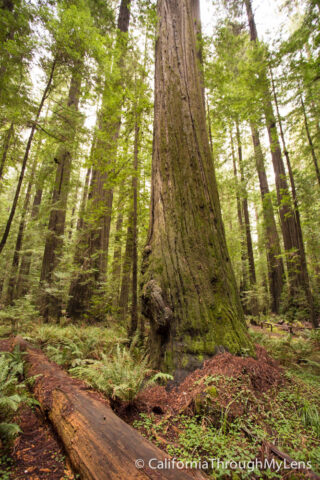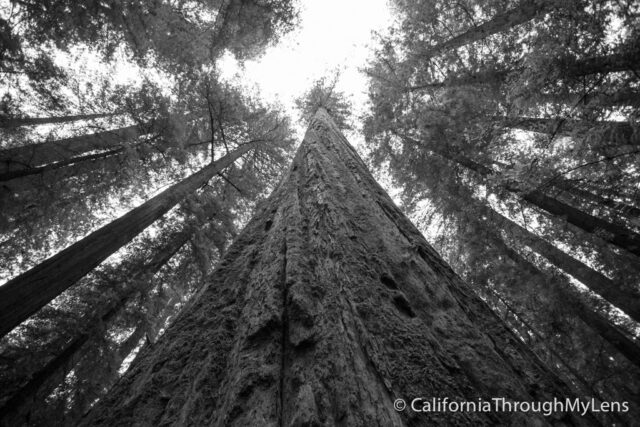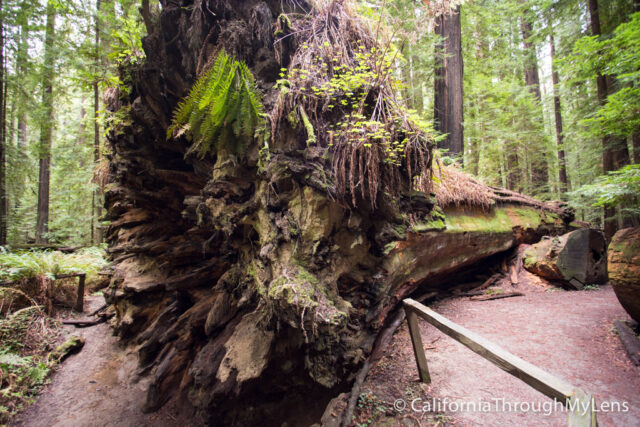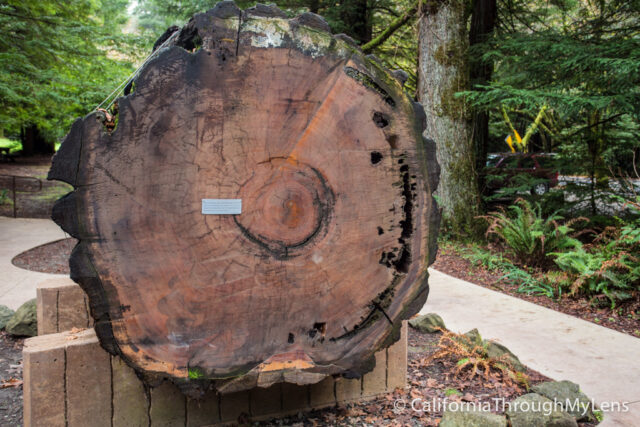 All in all, this is one of the best half-mile trails you can do in all of California. Be sure to add it to your list and to check out the rest of my favorite Avenue of the Giants stops here.