Pelican State Beach: Northernmost Beach in California
As the northernmost state beach in California, Pelican State Beach is a small, beautiful, and eerie stretch of sand. It is located only 3 minutes drive from the Oregon border, and with no sign leading to it and a road that looks like it hasn't been maintained in years, it is a remote but beautiful place to visit. You can see both the Oregon and California coastline from here, and the beach itself is free, why not stop by for a few minutes? Here is all the information.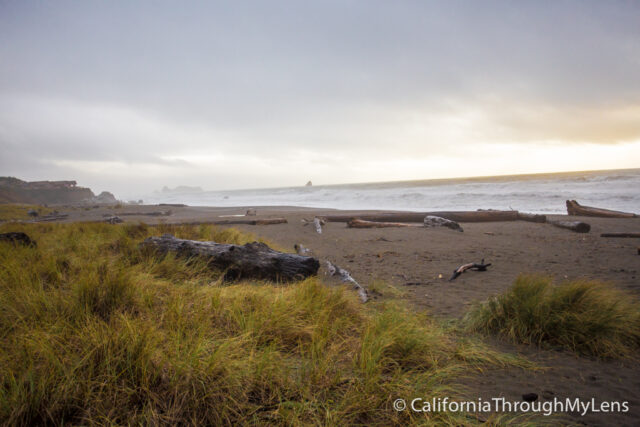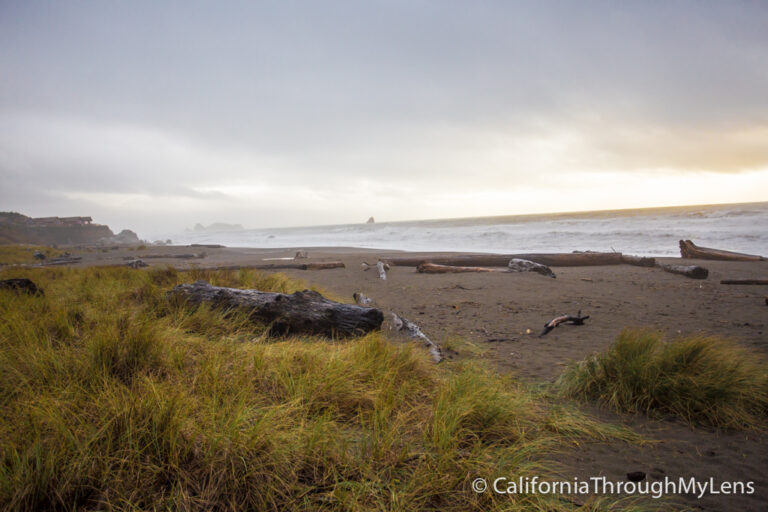 Details
Free

.1 mile walk to the beach

Massive potholes on the road

Information as of 2017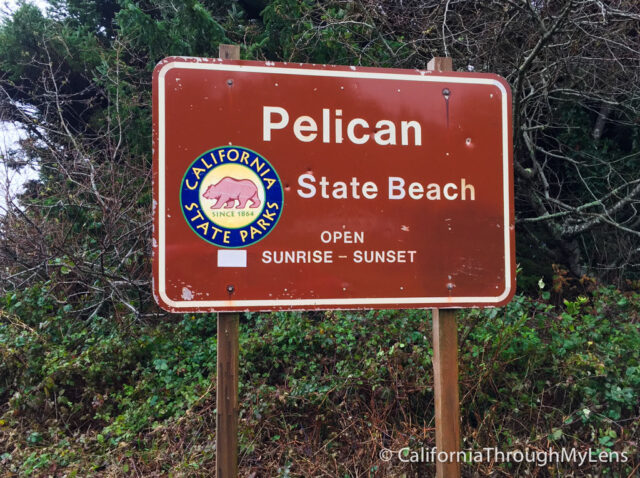 After turning off on White Rock Loop Road, you will drive about .1 mile down to the sign and dirt road that leads to the parking lot for Pelican State Beach. The way was covered in massive potholes that my small Toyota had to make sure it dodged to avoid problems. It appears this beach does not get much traffic.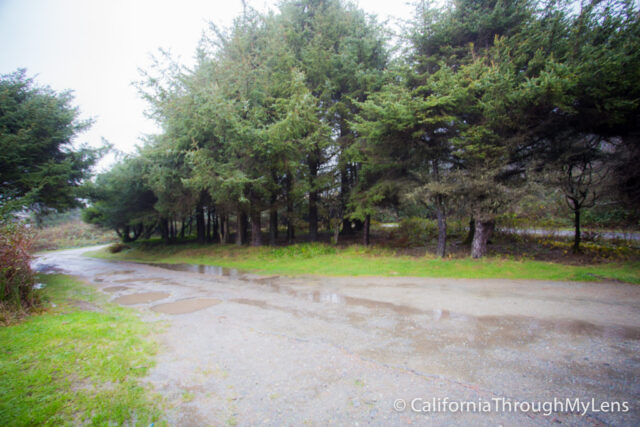 Once at the parking lot, I was the only car there, and I parked right next to the trail and walked the short .1 miles down to the beach.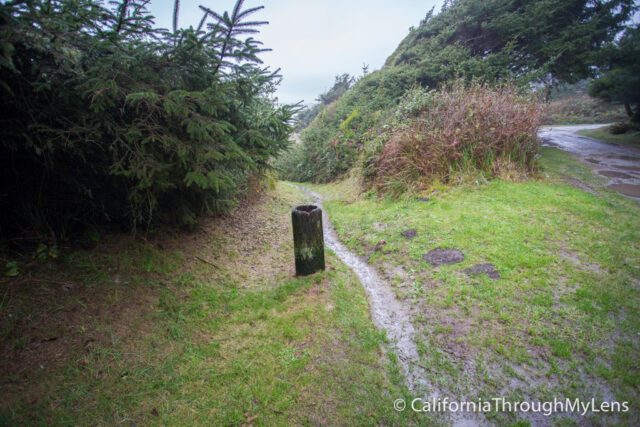 The trail leads you through long yellow grasses, down to a pristine stretch of coastline that was shrouded in fog when I was there.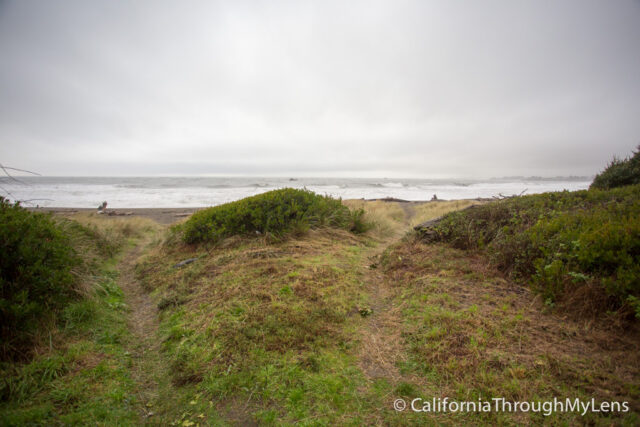 There was driftwood strewn all over the sand, and this was redwood driftwood, so it was massive and provided a lot of great photographic opportunities. I wandered the coastline for a few minutes and watched the angry sea that had been all mixed up in the storm we were experiencing.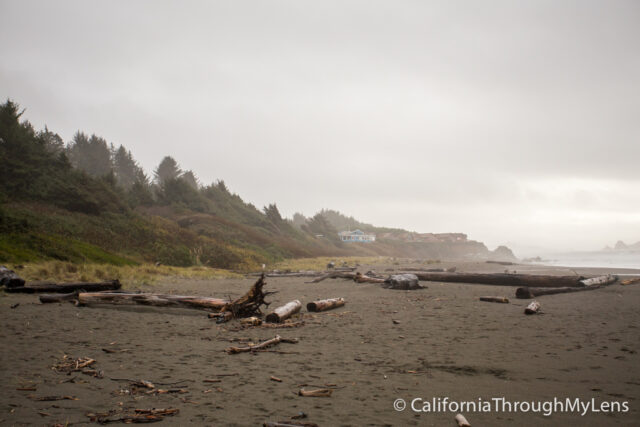 I also noticed that as the waves crashed on the shore, they left a film/froth behind them that the wind whisked away. I am not sure if this is due to the storm or something that always happens on this beach, it was pretty though, from a photographic point of view.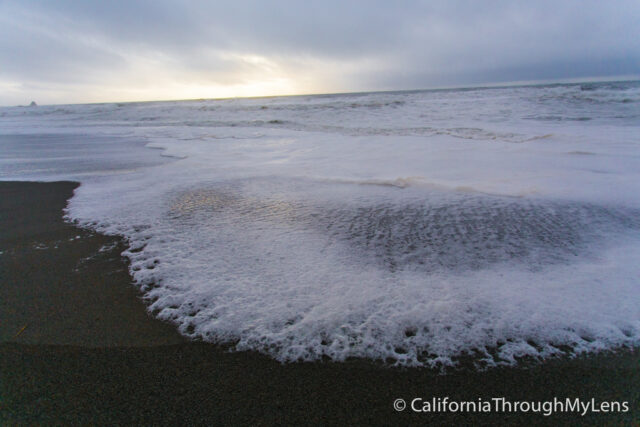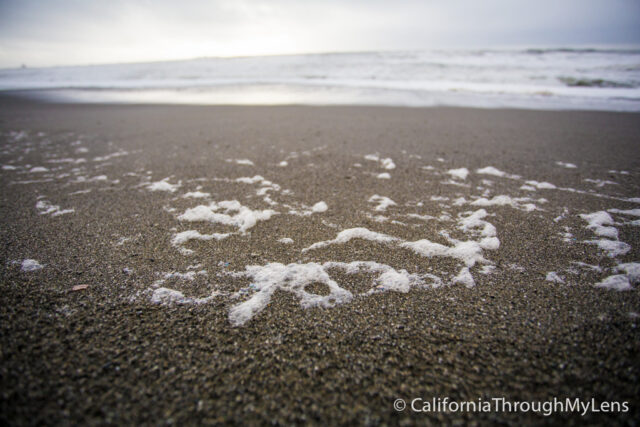 Just as I was leaving, the sun shone through the clouds and danced on the waves as it gave a yellow hue to all the days grey. That was enough for me to just sit in awe of the sheer beauty that was hiding behind the rough storm.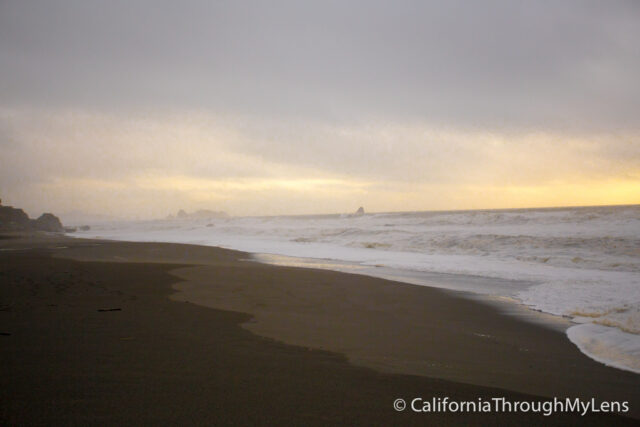 I sat for 15 minutes on the beach by myself before the cold, and the wind forced me back to my car.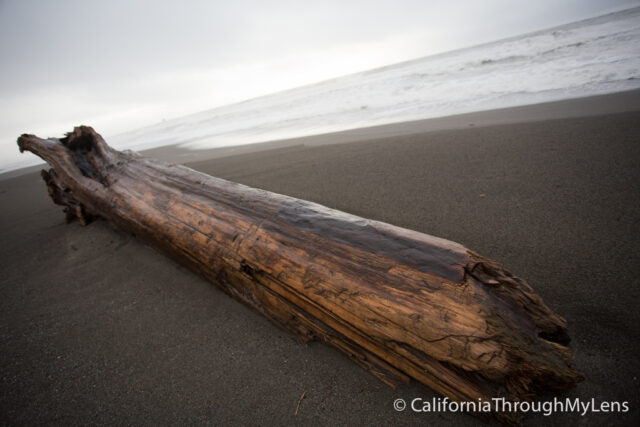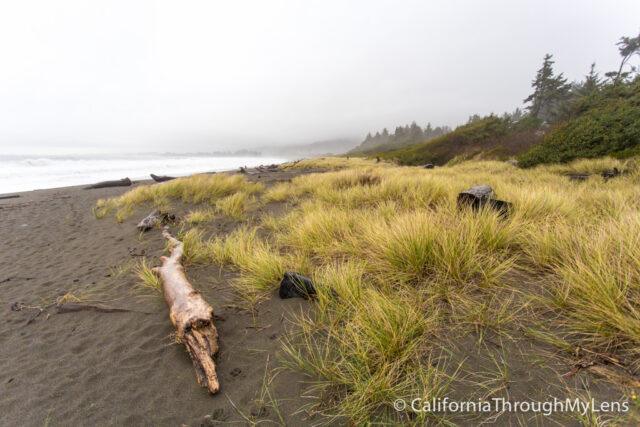 All in all, it was a 30 minute diversion on my road trip, and the peaceful beauty that it presented was a photographer's dream. If you have been, I would love to hear about it in the comments as I felt like I was one a few people who had truly seen Pelican State Beach when I was there.