Museum of Ice Cream in San Francisco
Disclosure: Tickets were provided free of charge; all opinions are my own.
The Museum of Ice Cream has become an incredibly popular tourist attraction in both San Francisco and Los Angeles. Known for its photo areas set up for Instagram shots, I was a little wary that it would not be my cup of tea but actually enjoyed myself immensely. Amie and I got a chance to go for their "Pinkmas" Christmas event (so some of this may be different during the year). We had a blast interacting with all the staff who were singing and having a good time as well as being goofy in the different photo areas they have set up around the experience. Here is all the information.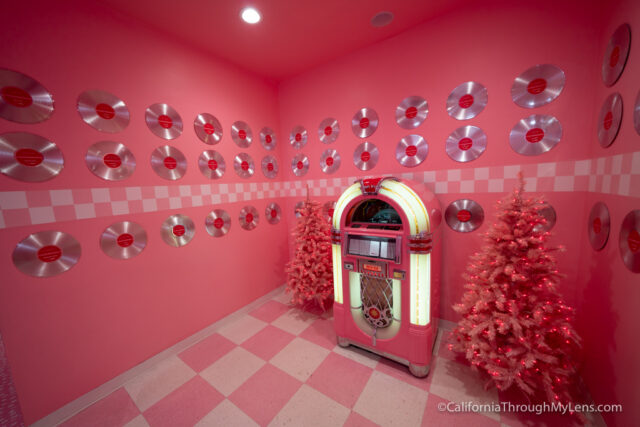 Details
Cost and hours on their site
Book your tickets in advance as it sells out.
This review is for the SF location, but there is a Los Angeles one as well.
This information is from my visit in 2018
Read more of my favorite San Francisco spots here
Getting There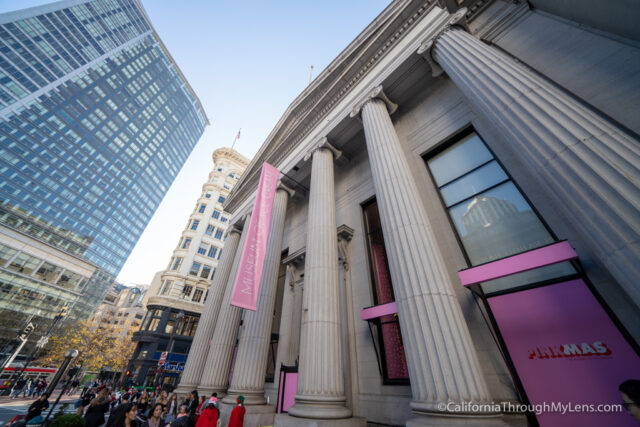 The "museum" is located a couple of blocks from Union Square in San Francisco. It is easy to access by the cable cars or via the BART if you are coming into the city. When you get to the old bank building, you will wait in line and be ushered in at the time that corresponds with your ticket.
The Museum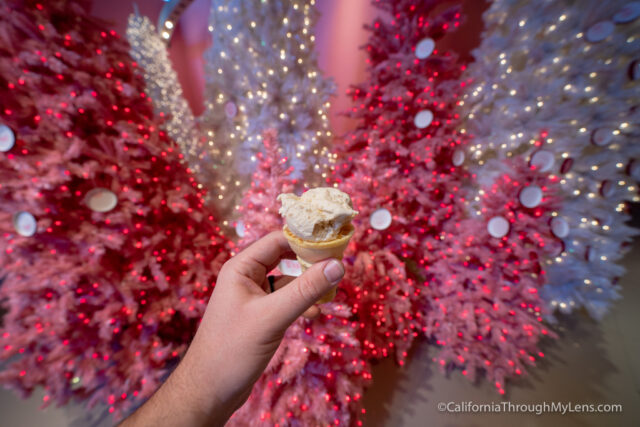 The entire museum is a curated experience where you are led by staff through different areas. When you leave one area, you can't come back, so be sure to get all of the photos you need before you move on.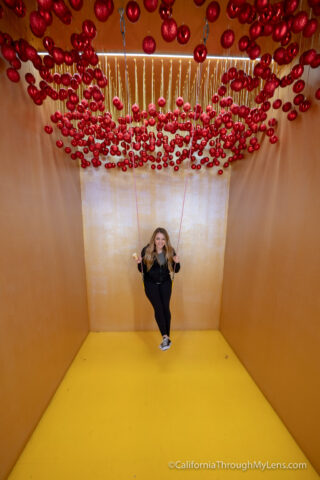 When we entered the museum, we were given ice cream and allowed to roam through the three set up photo areas, the most popular of which is a yellow room with red ornaments.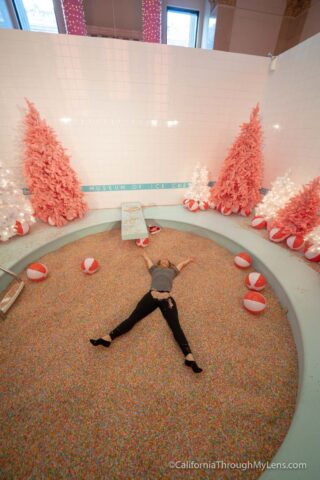 From there, we went to the main attraction, which was the sprinkle pool. This area is a blast, and you have about 7-10 minutes here before you have to leave to make way for the next group.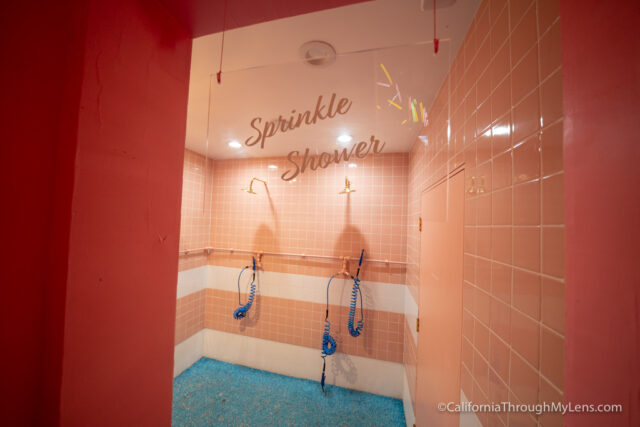 While you can't really get photos without other people in them, you can have a section of the pool to yourself, which is a lot of fun. After exiting the pool, they have a bunch of air hoses, called sprinkle showers, where you can blast the sprinkles off of you. Note that I had sprinkles falling out of my jeans basically the rest of the day though.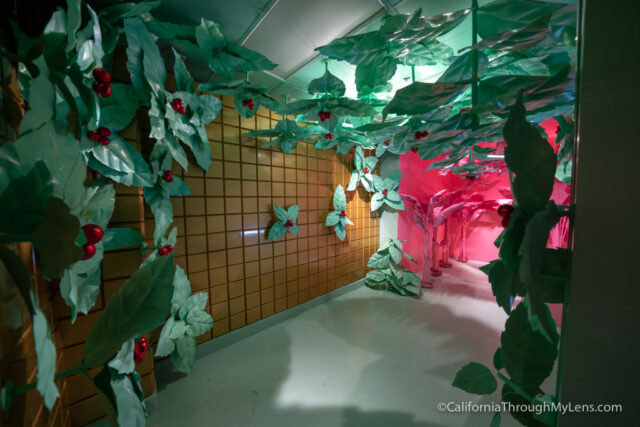 From there, you head downstairs to get more ice cream (mochi) and go through a small forested area.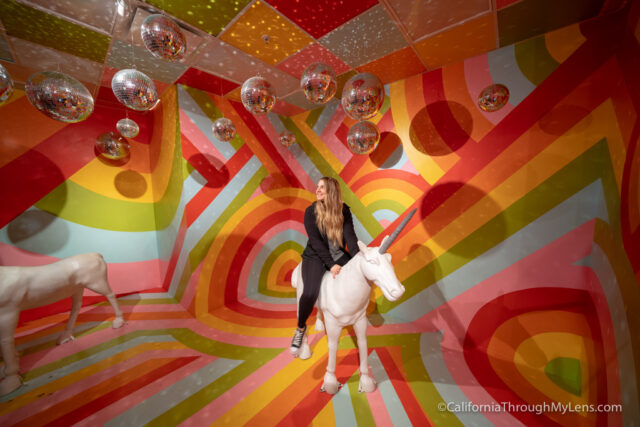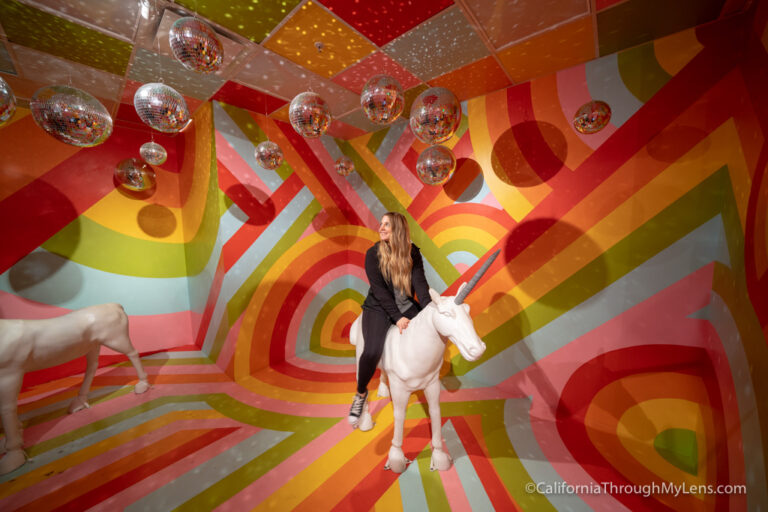 Next up, it is the mirror room and the unicorns with another small ice cream bar. I even got on the unicorn for a photo.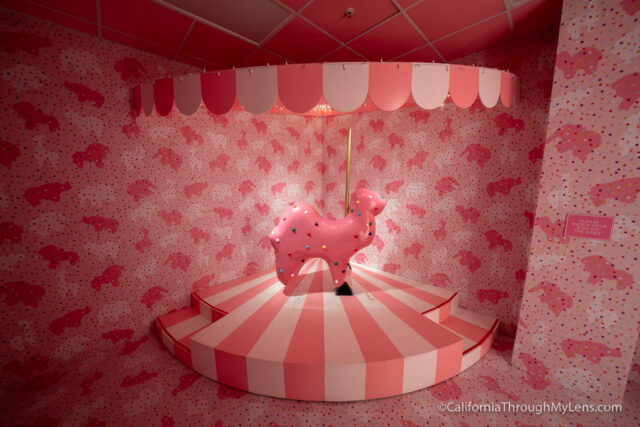 The following room has a human-size version of those circus cookies you had as a kid, and there is a button to activate movement on them so you can ride them. It is just a lot of silly stuff like this that makes the museum fun.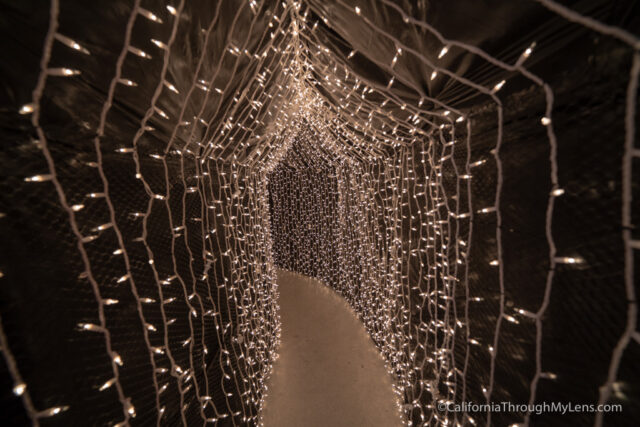 We then walked through a light tunnel before exiting into a room of large cherries and hanging light clouds.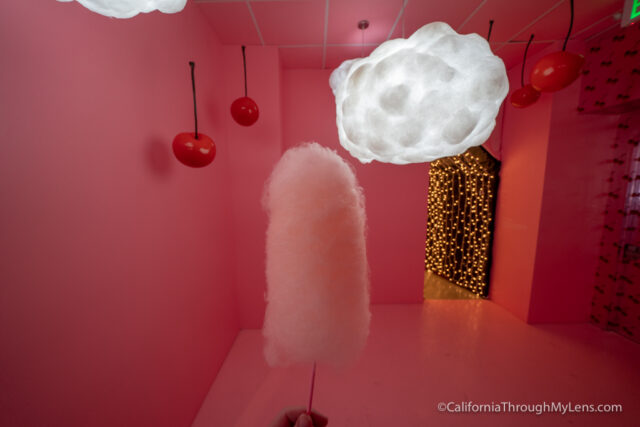 In this room, we got cotton candy to eat while taking photos. Doesn't this all sound magical?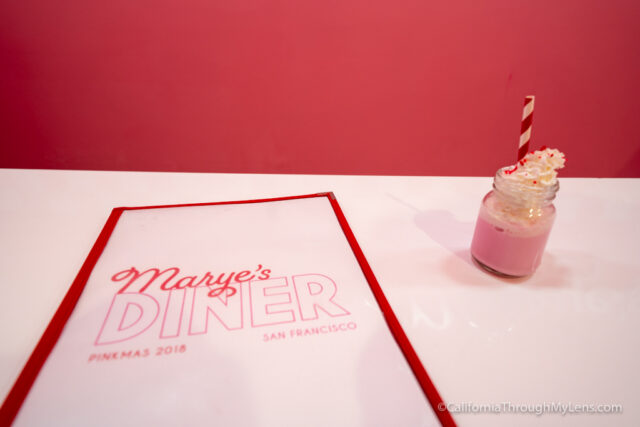 The next room had a diner with a jukebox and a bar where you could sit and drink the pink hot chocolate that they gave you to sip on.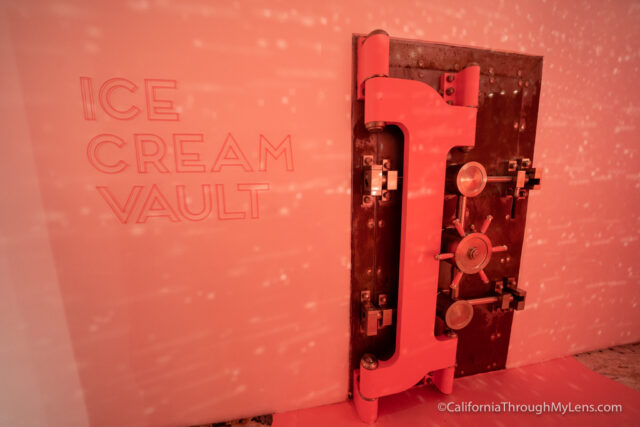 There were a few more rooms where you could spin a wheel, learn about ice cream history, see the old bank vault, and even make a wish for the future by lighting a candle. All of this is designed with the goal being to let you just have a fun time (both kids and adults) and bring a little joy to your life.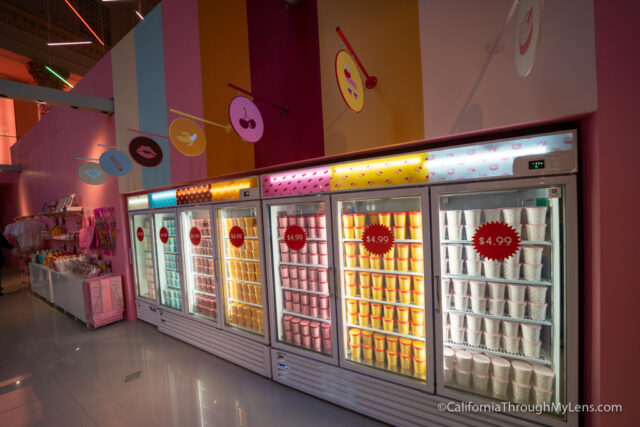 I have to say that after leaving the museum Amie and I both had a lot more joy in our lives. It was a blast to act like kids again, swim in sprinkles, eat ice cream, and take photos. Check it out if you are in the area, though it is pretty pricey for a whole family to go. Let me know what you think in the comments.