Moxi: The Wolf Museum of Exploration and Innovation in Santa Barbara
The Moxi Museum in Santa Barbara is a fantastic family-friendly museum that encourages children to learn through interactive exhibits on the museum's three floors. This museum opened in 2017 with the goal being to encourage children to learn and experience science and be creative. I took my two one and a half year olds here, and while they had fun, it would be better for kids that are a little older. That being said, I even enjoyed the museum myself, and I defiantly recommend it if you are traveling with a family in Santa Barbara, check it out and let me know what you think in the comments.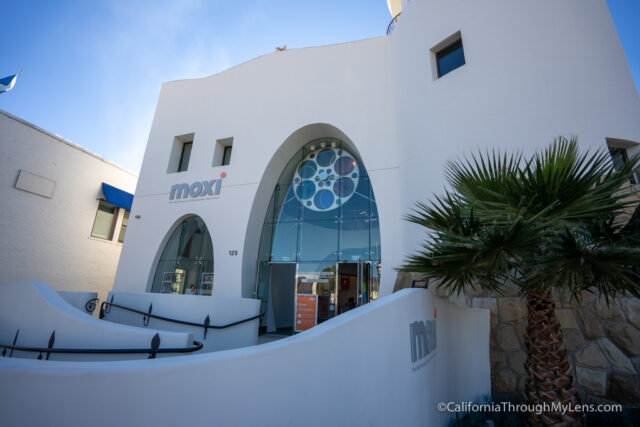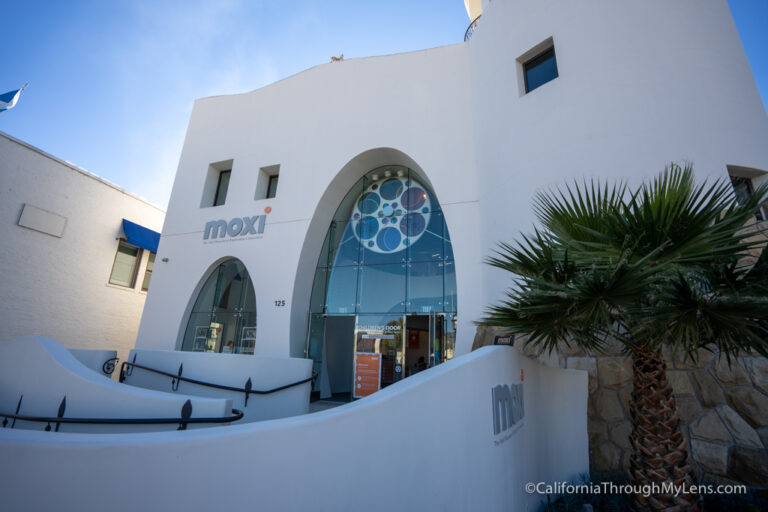 Details
Cost: $16 for adults, $13 for kids, under 2 is free (as of 2022)
Hours: Everyday 10 AM – 5 PM (as of 2022)
Location: 125 State St, Santa Barbara, CA 93101
Getting There
The museum is located on State Street, the busy downtown area of Santa Barbara, near Sterns Wharf. You simply walk State Street over the tracks to the museum from the train station parking area. Parking can be a little challenging, but there is a big lot next to the train station that I was told could be used. Be sure to read signs and double-check this if you go.
Moxi Museum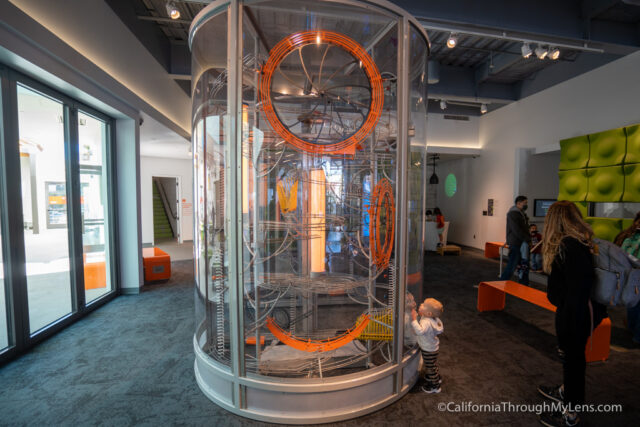 The museum is three floors, with each floor having a half dozen or so interactive exhibits. Here are some of the highlights from the museum.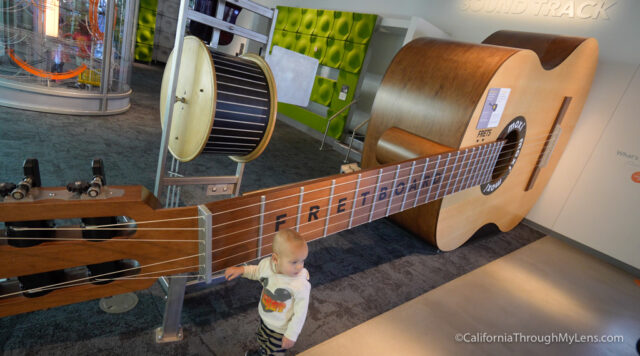 On the first floor, the first thing you see is the big guitar with strings that can be strummed. It is fun to try and play chords with your friends, and kids can run into the back area of the guitar.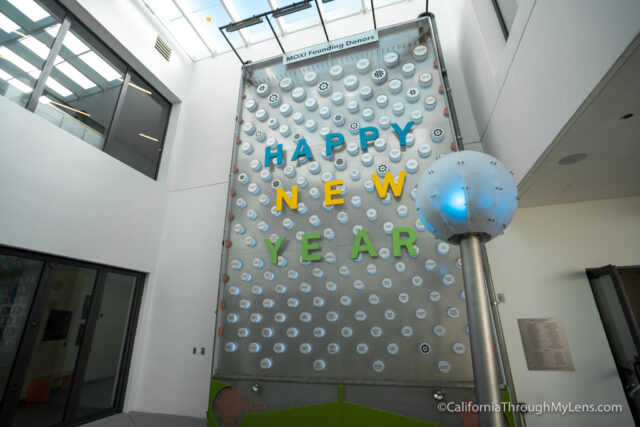 There is also a thermal sensor area where you can make handprints, and an exhibit that measures how much sound you make when you walk.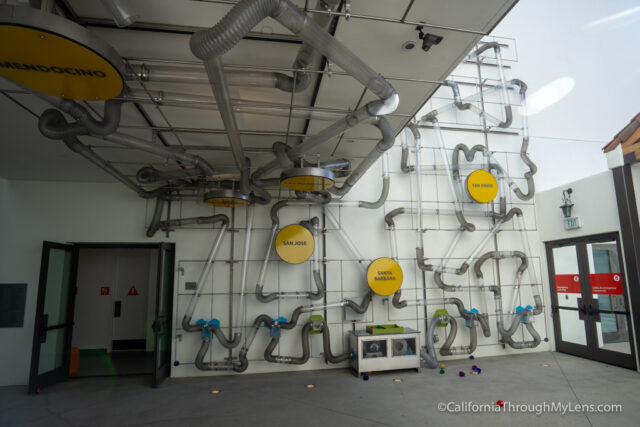 Outside of the first floor, there was a giant machine that reminded me of Plinko from Price is Right and a gadget that was like a giant vacuum-sealed maze that you could pom poms into. These were highlights for my young children as they had a lot going on to look at.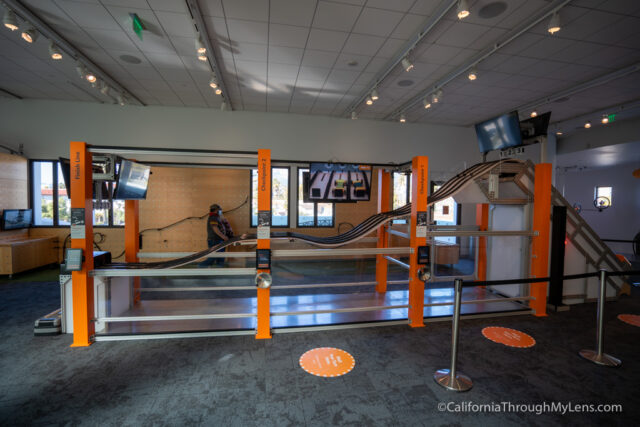 Heading to the second floor was where my favorite exhibits were. There was an exhibit where you could see how high you could jump, build a roller coaster, and even a giant Lite Brite that you could create art on.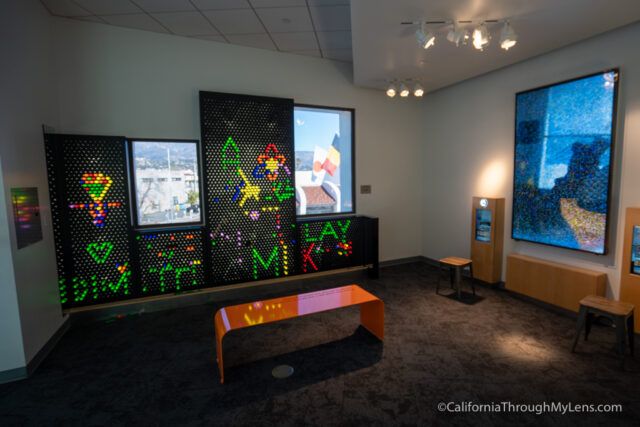 The best spot here was an area where you could build your own car and then race it on a track. My children were too young, but I still made multiple cars and tried running them. I imagine this would be a huge highlight for many children.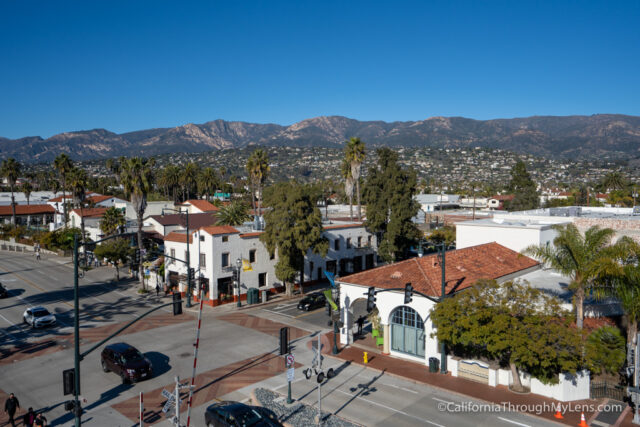 Heading up to the third floor, you will arrive at the rooftop and get some great views of Downtown Santa Barbara and the ocean.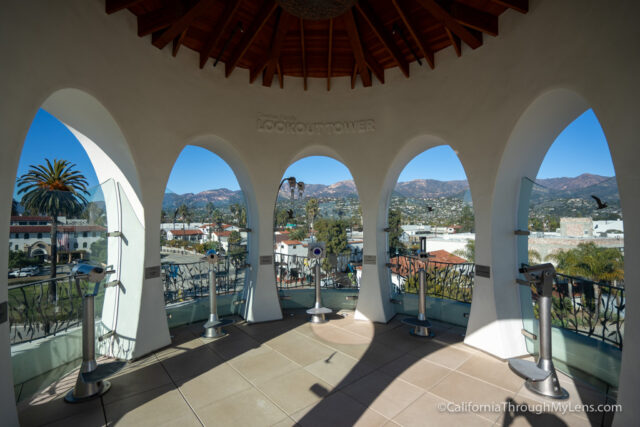 It was next to the train station, and we got to watch a train go by as well.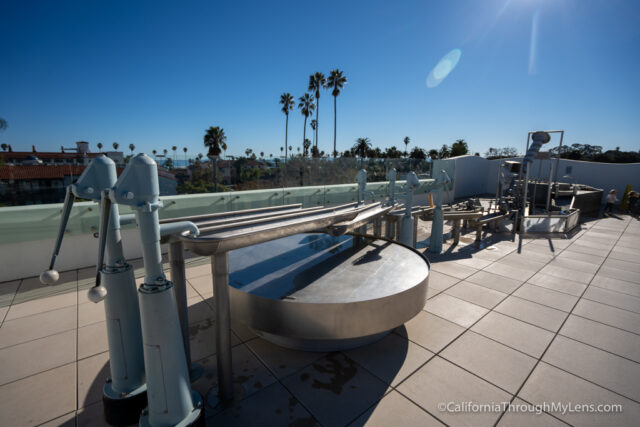 The exhibits up here had a lot to do with creating sounds, such as moving around small wind tunnels, spinning a column that sounded like rain, and a drum heartbeat machine.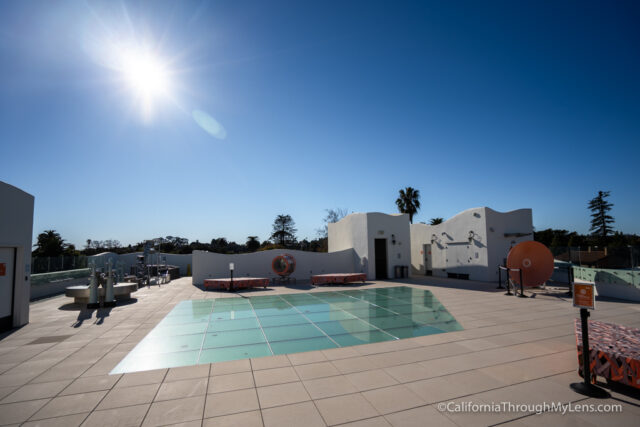 There was also a water pump area that was a highlight for the younger children and a few little telescopes for the view of the mountains.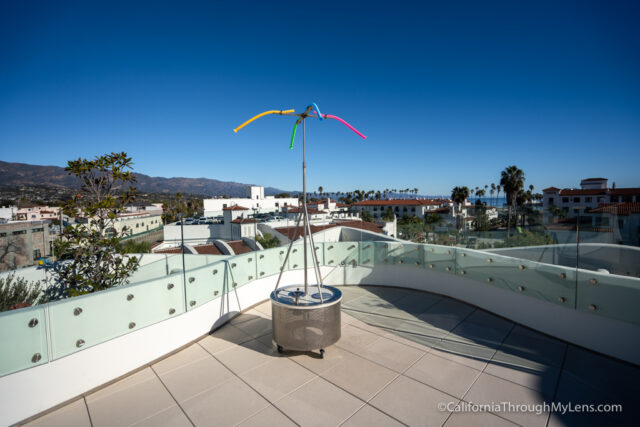 Overall it was a pretty great museum in the city. We spent about an hour here, but I imagine that if you have older children who like any of the exhibits, you could easily spend 2-3 hours here having fun. Let me know what you think in the comments, and read more of my favorite spots in Santa Barbara at this guide.