California's State Capitol in Sacramento
The Capitol Building of California, in the town of Sacramento, is a beautiful example of Roman architecture, complete with a portico opening that leads to a central dome. This type of design can be found on many of the capitols around the county, but of course, most notably in Washington DC. A visit to this fantastic building is like a step back in time to when design and architecture were unique and extravagant. Add to that the beautiful interior, and the acres of green land you can wander through surrounding it, and you have the recipe for a great half-day adventure.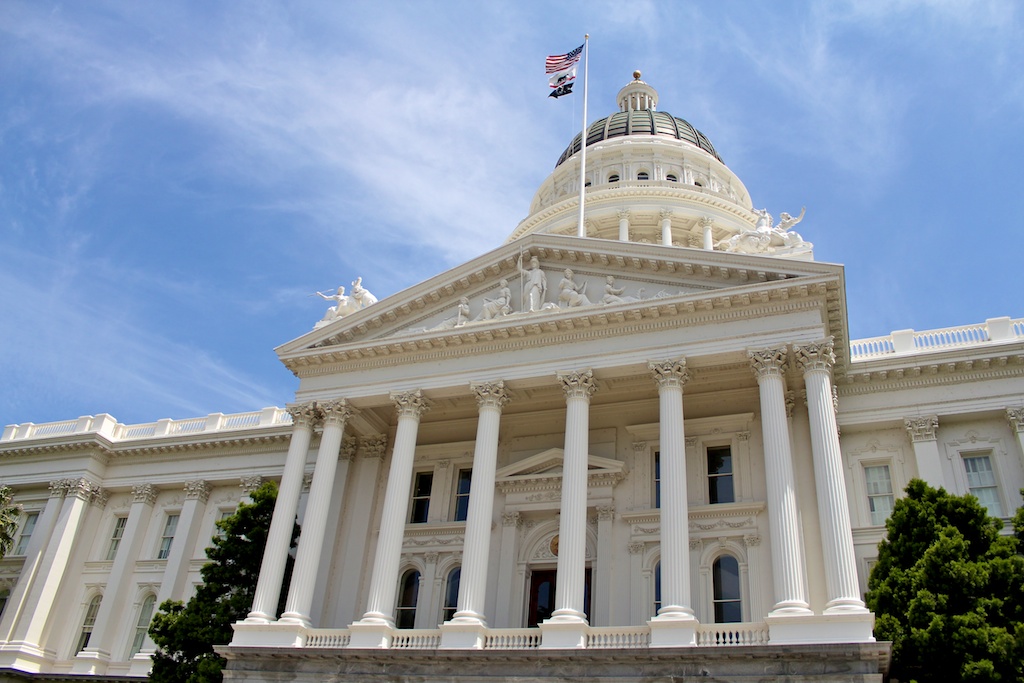 Details
Free
Hours: Weekdays: 8 AM – 5 PM, Weekends: 9 AM – 5 PM
Tours hourly
Metered street parking
Written from my visit in 2018

History
The Exterior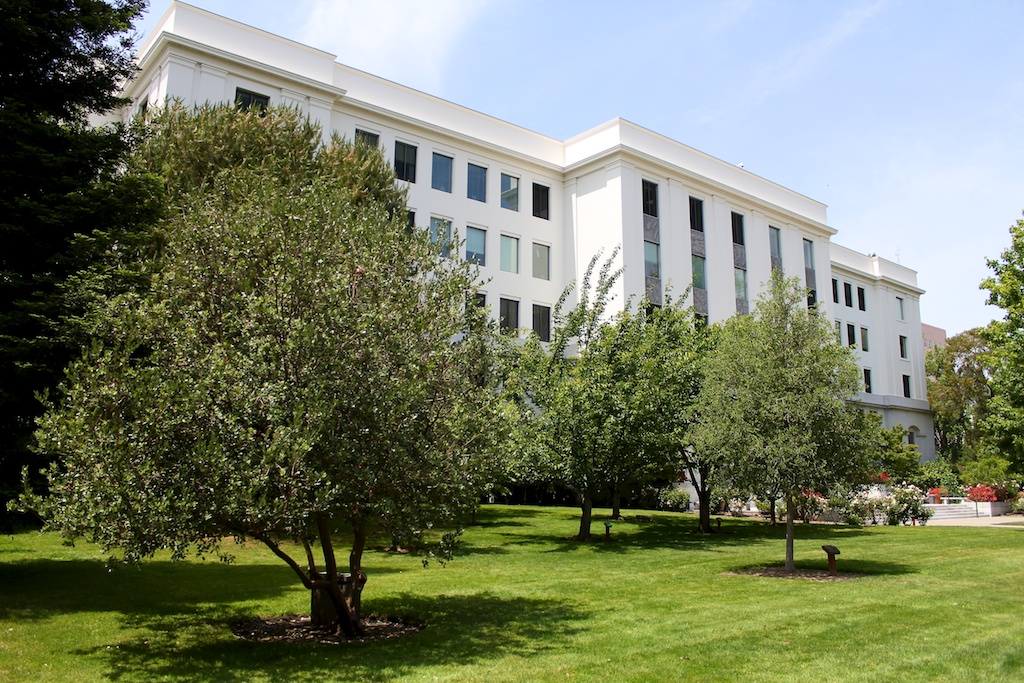 Even if you come when the inside is closed, the outside of the building is always open, so you can come by to take pictures without going inside. I was more of a fan of Capitol Park on the outside of the capitol than the inside as it had a lot of beautiful trees and plant life representing the different species you can see around the state of California. It even has a signed walk that shows you all of the various plant varieties that make up Capitol Park as well as memorials to different events in California's history. You can take an online tour of some of the best attractions if you are too far away to visit for yourself.
The Interior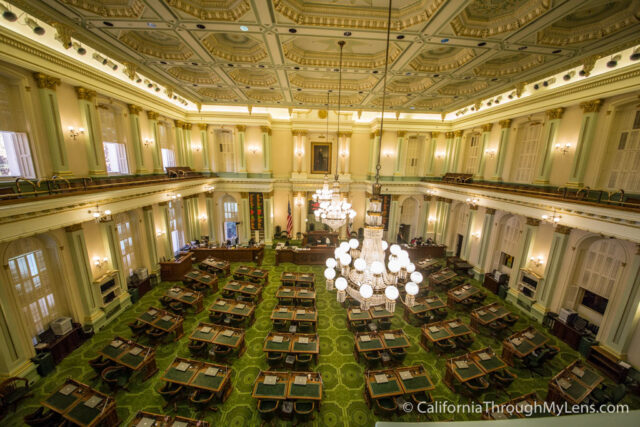 If you come when the museum is open, you can experience and see a lot of exciting pieces of California's history, including the senate. You can also see the restored historical offices of the Secretary of State, Treasurer, and the Governor.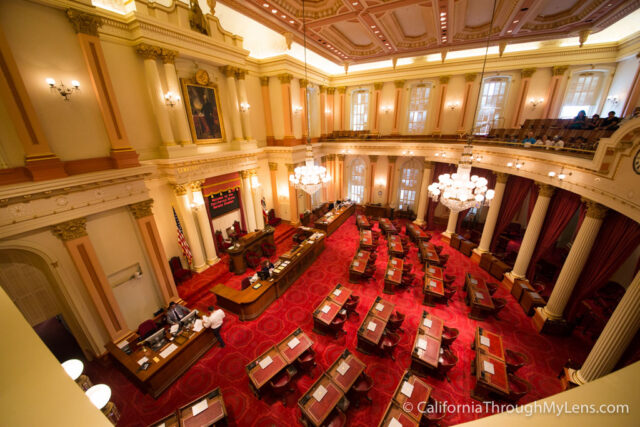 The Senate and the House of Representatives chambers are both amazing rooms that you must see when you visit. They can be accessed by the third-floor walkway which takes you to a seating area for the general public that looks down on the representatives. Nothing was happening when I was there, but it was still awesome to see.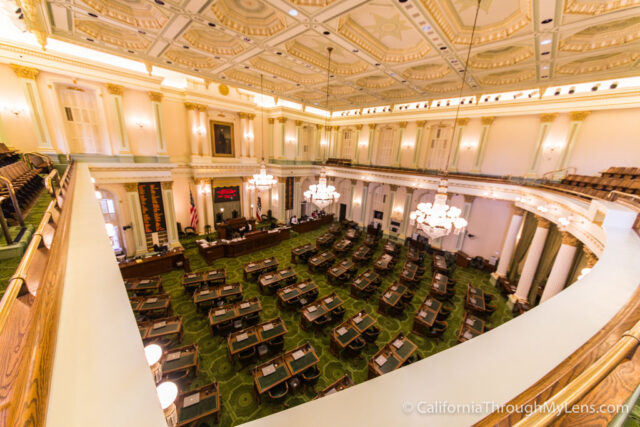 Also of note, on the third floor is the paintings of all the governors of California. Of course, it was pretty funny to see Arnold's painting sitting here as well, and I couldn't help but snap a photo.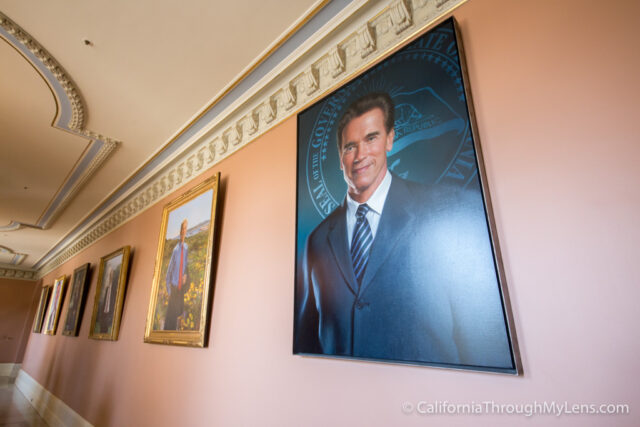 Lastly, make sure you go by the fantastic rotunda that is directly across the building from where you enter. This room is stunning and reminded me of the architecture that you would see in a famous European building.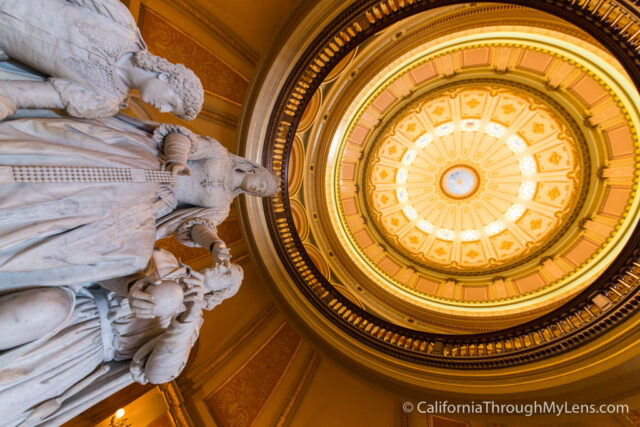 All in all, the Capitol Building in Sacramento is a fantastic spot to explore. I would recommend you visit it when it is open so that you can see some of the interior beauty, but even if you just by the outside, you will still love seeing this magnificent building. Let me know if you have been in the comments.