Donut Nook: Chico's Top Rated Donut Shop
I'm always in search of the best donut when I travel, so on my trip to Chico, I did a little research and found that Donut Nook is the best-rated spot in the area. I set my GPS and made my way over to Donut Nook with high expectations; here is all the information.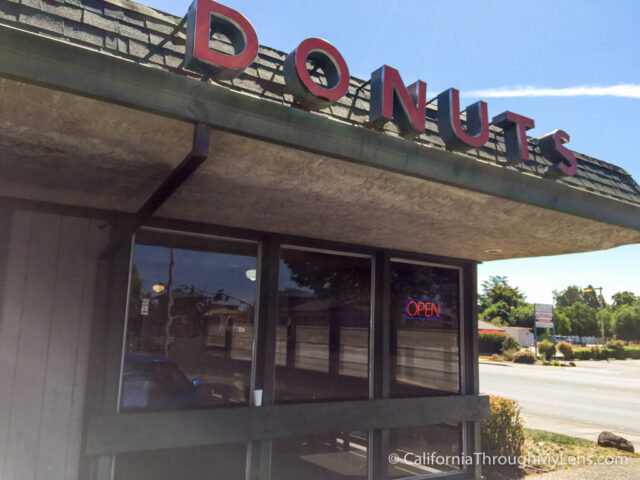 Details
Cost: $1-$3 a donut

Location: 958 East Ave, Chico, CA 95926

Order: The chocolate chip square and anything with blueberry

Information from my visit in 2016
From the outside, Donut Nook looks like pretty much every other donut shop you have seen. It's in a nondescript shopping center with a large sign that spells donuts on top.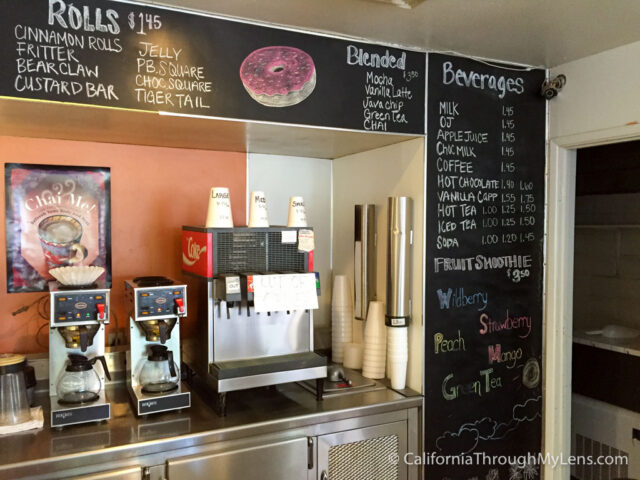 When you enter, it is a wide open area with lots of seating and the standard donut shop vibe for the decor. I was happy to see they had an arcade machine in the corner though, and a window which you could look through to see the donuts being made (not on the Sunday we went though).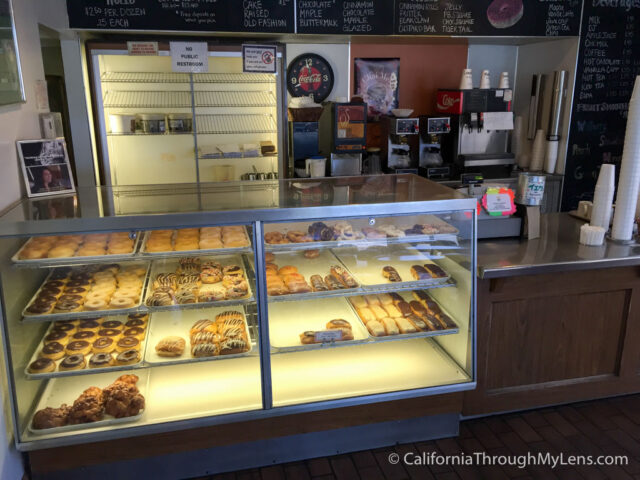 The donut selection was lacking since we got there late, but it was still enough to have a bunch of good options. I had wanted to try the blueberry old-fashioned, but I was late for that. Luckily, there were still a few chocolate chip squares, which was my second choice. Here are some of the donuts we got.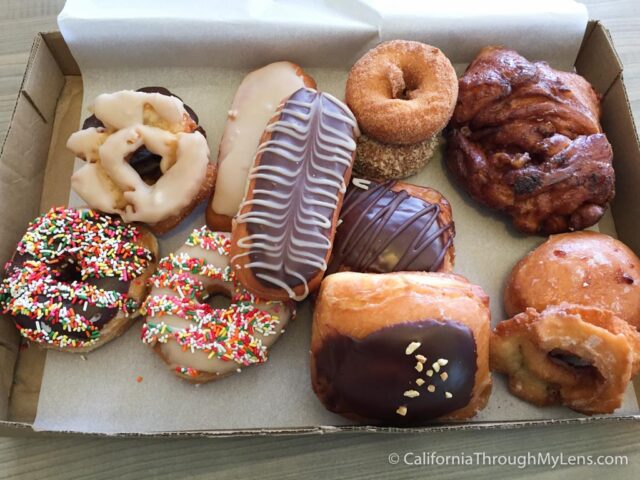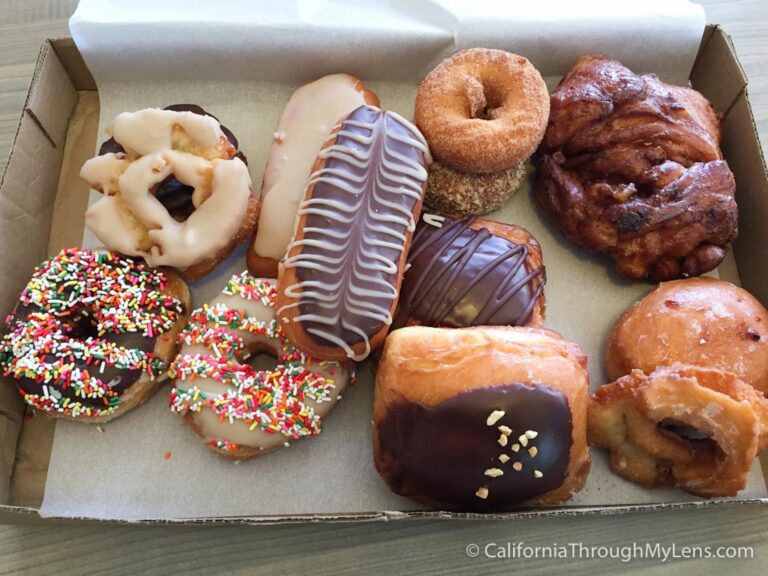 Blueberry Jelly Filled – Delicious jelly that you wouldn't expect from a donut shop. Just the fact that the had multiple jelly options make this a plus.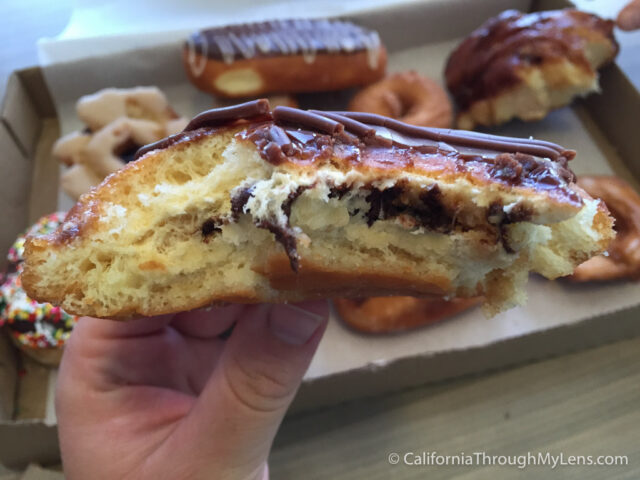 Chocolate Chip Square – This donut had a fantastic filling of melted chocolate chips, and it was moist and flavorful. My favorite that I tired.
Peanut Butter Square – Like the chocolate chip square but with peanut butter in it as well. It was terrific, but I prefer the chocolate one myself.
Crumb – A unique take on the crumb donut with crumbs that covered the entirety of the donut. It was messy but tasty.
Apple Fritter – I would say this one was disappointing for me as it was not anything special. Light and airy without a considerable flavor.
Old Fashioned Maple – The maple frosting here is fantastic, you can't go wrong with any donut that has maple on it at Donut Nook.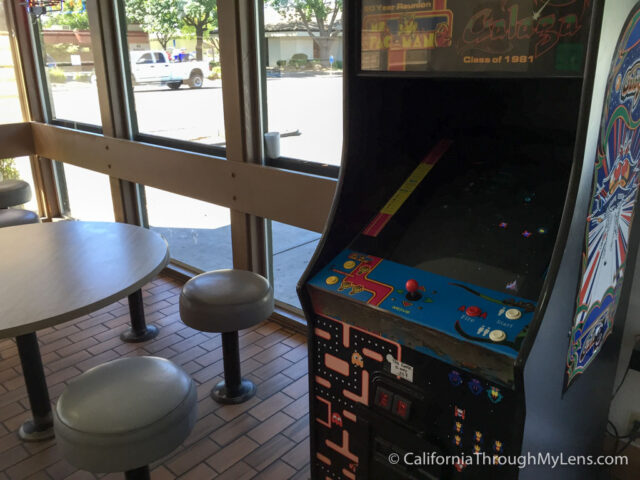 Overall this is a fantastic donut shop in the area. Just the chocolate chip donut alone is worth the trip, but there are a lot of other great ones to choose from. Let me know what your favorite donut from here is in the comments.