Rincon Park: Bow & Arrow Art and the Bay Bridge
Rincon Park in San Francisco is one of those places that would be a huge tourist attraction in virtually any other city but is only a mid-level attraction in San Francisco. That's not to say it isn't awesome though; it's just that the town has so many unique spots to visit that it is often overlooked. Rincon Park is a perfect place to relax on a sunny day in the city, with great views of the Bay Bridge and, of course, the main attraction "Cupid's Span." Here is all the information so you can visit the park during your next trip to the city.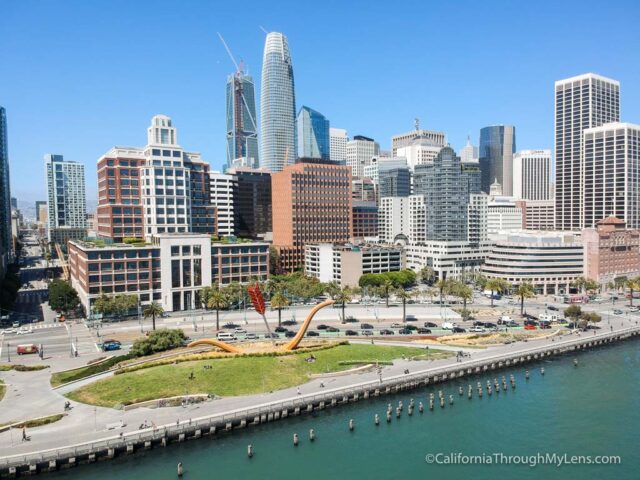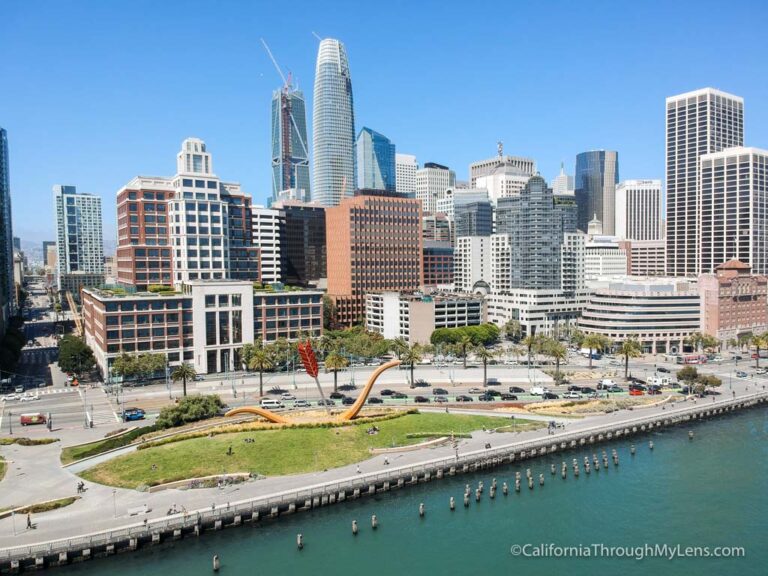 Details
Always open
Free
Located right along a popular running path
This information is from my visit in 2017 and 2019
Read all about my favorite spots in San Francisco here
Getting There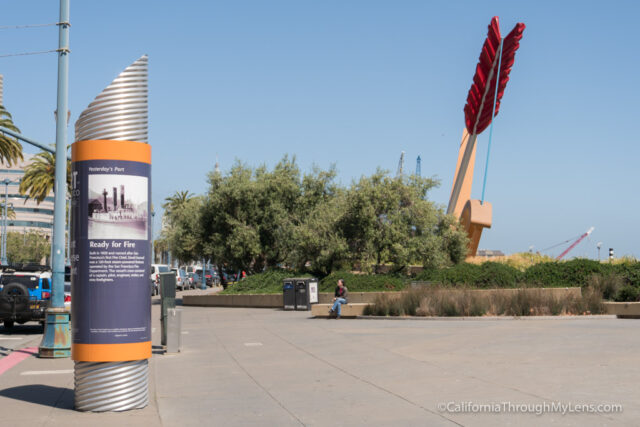 In San Francisco, I never recommend driving, the city is just tough to navigate and park in, and places are so easy to get to via public transit that it's not worth it. Rincon Park is located a stone's throw from the Folsom Muni Stop, so I would recommend just making your way to that stop, then you can cross the street, and you will be at the park.
The Park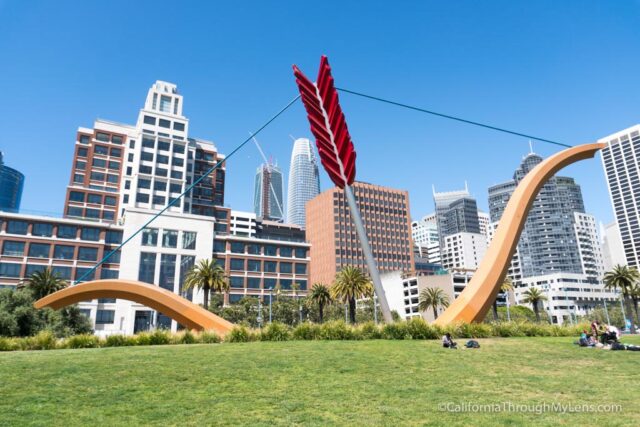 The park is one decent size grass area with the art piece right in the middle, and the rest is concrete. It is a popular spot to run in the city, so you will see a lot of runners there.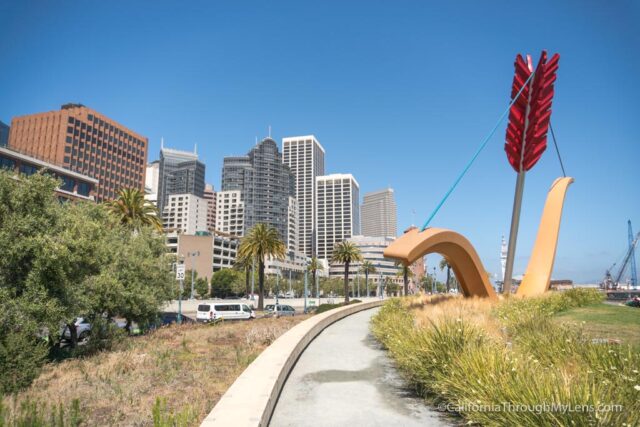 The grass area is beautiful to roll out a blanket on and just relax at. Especially because the views of the Bay Bridge are great from here as well.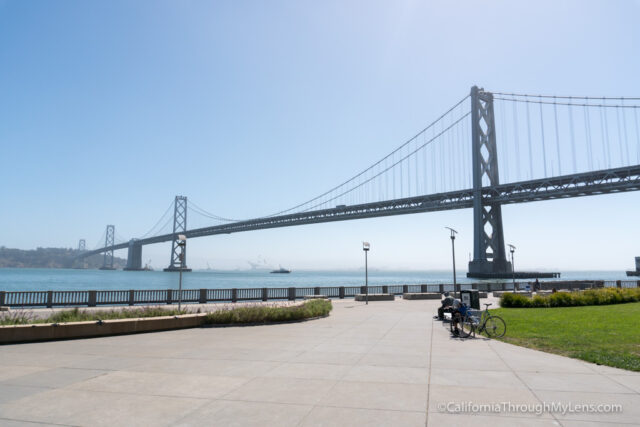 Cupid's Span was installed in 2002, built of fiberglass and steel. Since the city is viewed by many as romantic, the artist said it was a perfect addition to the new park.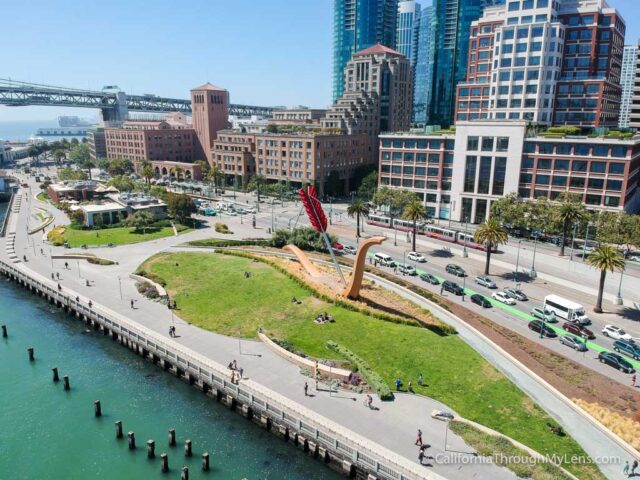 I also found it to be a good spot to fly my Spark drone around a little bit as well. It was nice to be able to get some cool bridge shots and shots looking back at the bow and arrow.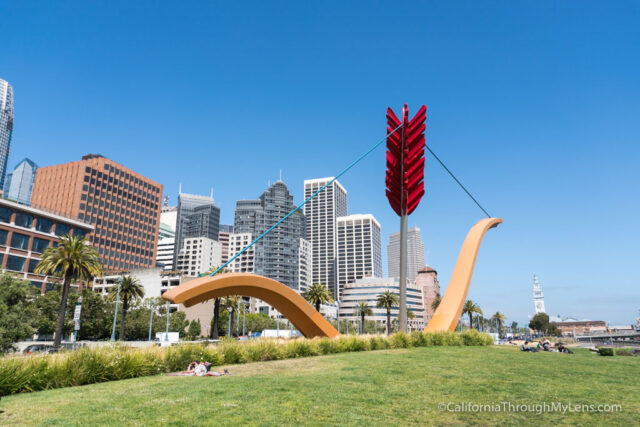 There isn't much else to say about this spot, but I recommend you check it out if you are exploring the city.