Lombard Street: San Francisco Famous Crooked Landmark
Lombard Street in San Francisco is one of the most popular attractions in the city and something that people come from all over to see. The historic curved street was designed so that people could drive their cars down it in the early days of cars when they couldn't do steep hills. You can still drive your vehicle down it to this day, and it is a fun stop in the city to explore, here is all the information plus a few tips.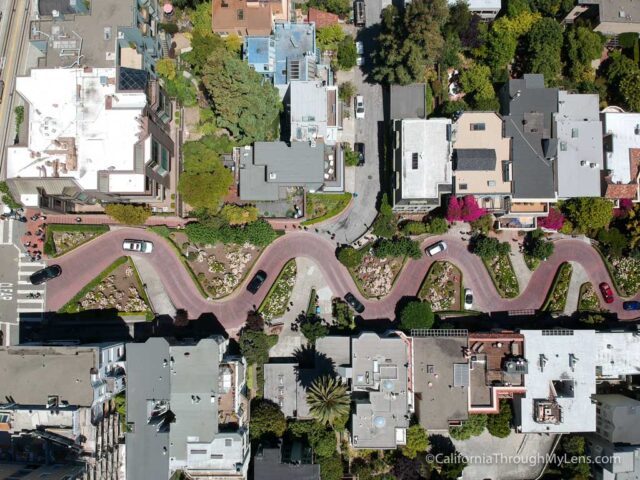 Details
Free
Don't walk on the road and stop traffic
This information is from my visit in 2017 and 2019
Read all about my favorite spots in San Francisco here
Getting There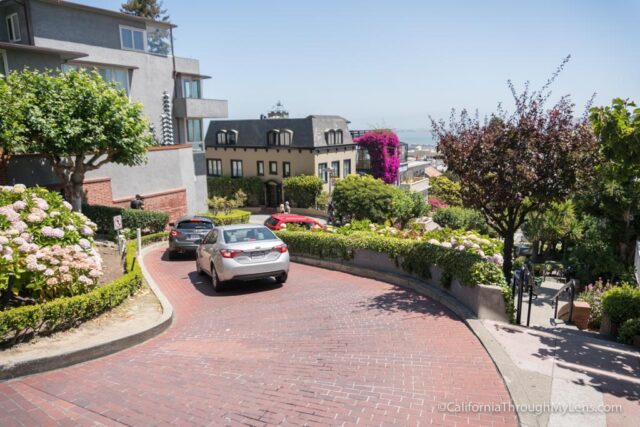 If you are driving, then just put the street into your GPS and go to the west side so that you can drive down it (only possible from the west side). If you are not driving, you can get there from many different public transit options, with the best being the cable cars. You can grab a cable car near the Powell St station on the Powell / Hyde line and then take it to Lombard. This allows you to ride the cable cars, which is a popular attraction in San Francisco and to get off right at the top of the street.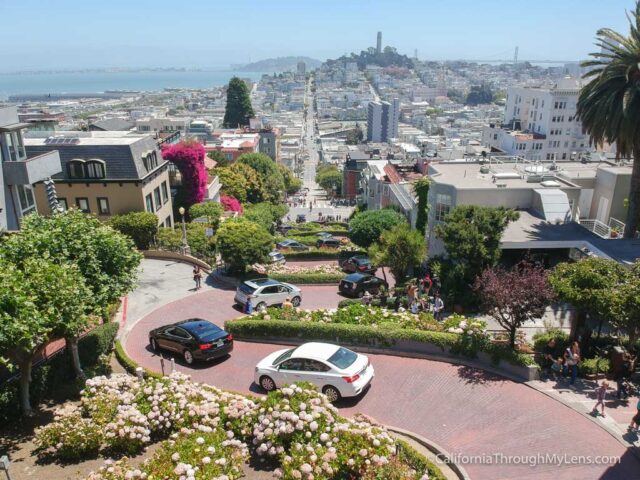 When you are at the upper part of the street, you will want to take some photos and avoid going into the road as much as possible as it causes traffic congestion. This is an excellent viewpoint for the city; you can see Coit Tower and the Bay Bridge out in front of you.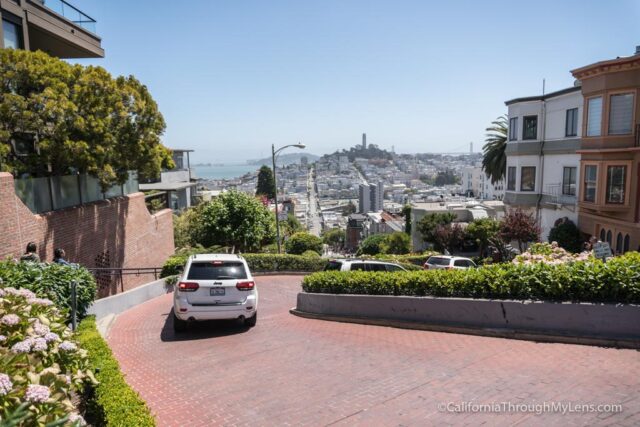 When you are ready, you can walk down the street on either side via the stairs. There are lots of areas to walk out along the stair path and take photos of the street and the cars going down it.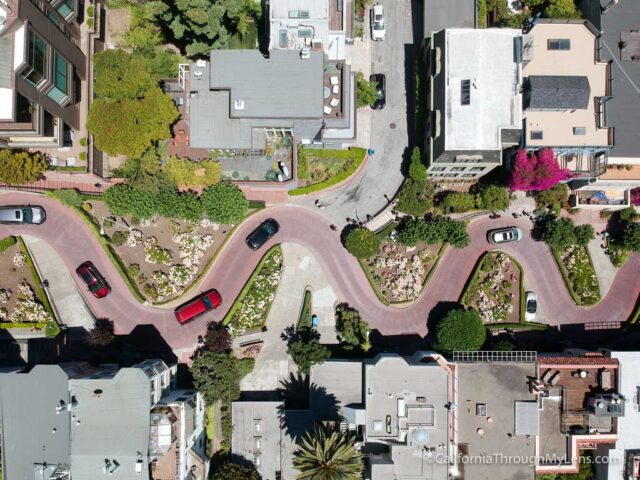 I even took the opportunity to fly the drone a little bit after asking the security guard for an OK. It was cool to see the famous street from above.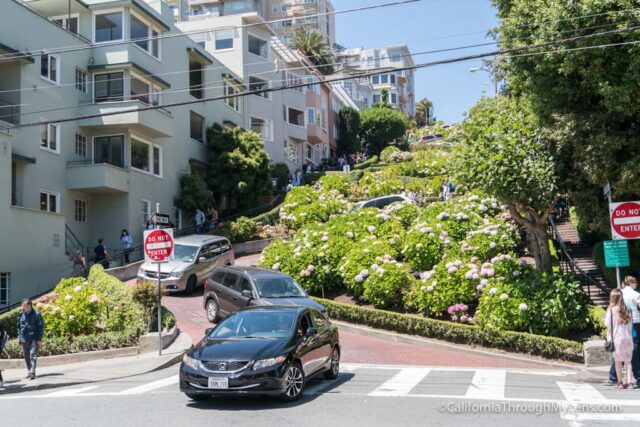 After walking to the base, you can cross the street and take some good shots back at Lombard Street before heading on.
Pro Tip: I recommend getting an Uber / Lyft to your next stop because if you are lucky, you can give the driver a tip to take you down the street in a car if you want to experience it that way and didn't drive. I have done this multiple times, and they always seem happy to do so if I offer a tip.
When you finish exploring Lombard, be sure to check out some of my other favorite spots in the city here.