Trinidad Head Lighthouse Memorial
In the small fishing village of Trinidad, of which the entire town is a national landmark, sits a small but beautiful lighthouse. This lighthouse is a replica memorial that was built to house the Fresnel Lens and overlooks the stunning coastline. It is a great 15 minute stop during a road trip and I highly recommend it for sunrise or sunset. Here is all the information. I visited in 2017. Since then, I have been told that this lighthouse moved to a new location in the Trinidad Harbor and a new site will be built to showcase it. So this information and view may no longer be what you exeprience.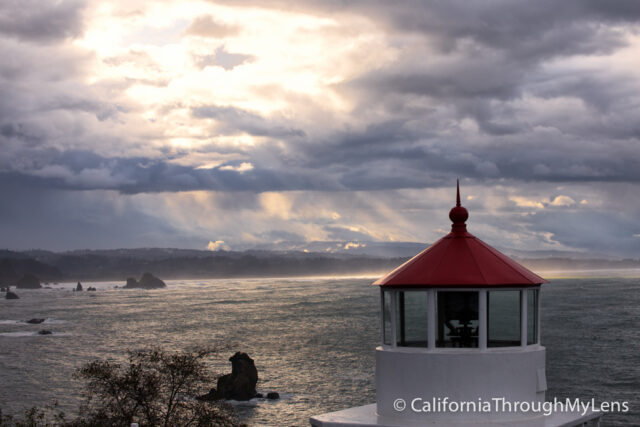 Details
Free to park

The memorial is open all day

This information is from 2017.
History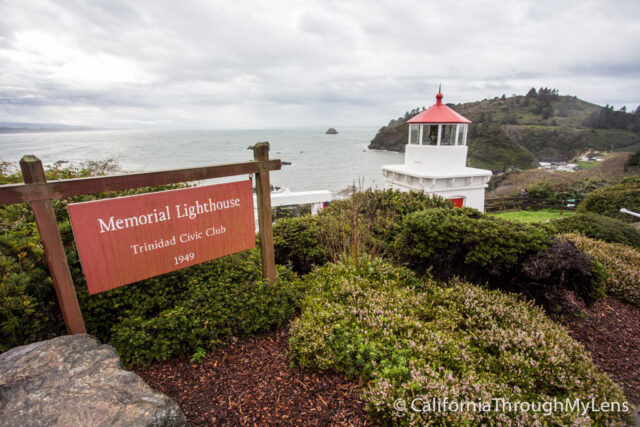 Originally located on the top of a large mountain west of the town, the lighthouse did not have to be very tall to be seen, thanks to the hill. This is why it was made so small, unlike the large one at Point Arena. In the 1940s a replica of the old lighthouse was built on the bluffs in the city and was called the memorial lighthouse; this is the one that I saw on my trip.
The Lighthouse
After driving through the small town, I parked in one of the few parking spots near the lighthouse itself. There were only a couple of people here during the early morning that I went, and it was a fantastic time to see the coastline and lighthouse.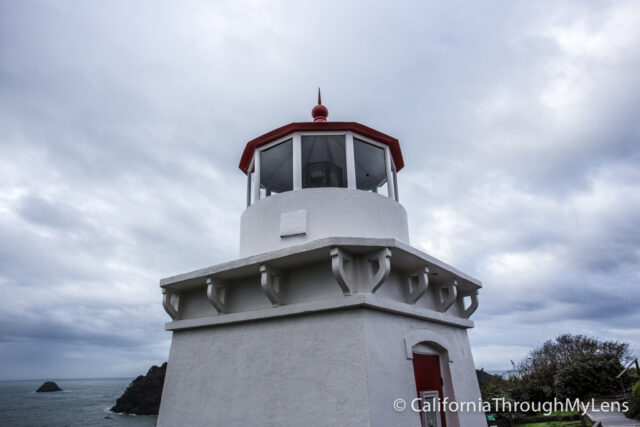 Even though the lighthouse itself is not big, it is still a vintage treasure that harkens to the days when these lights kept sailors alive while at sea.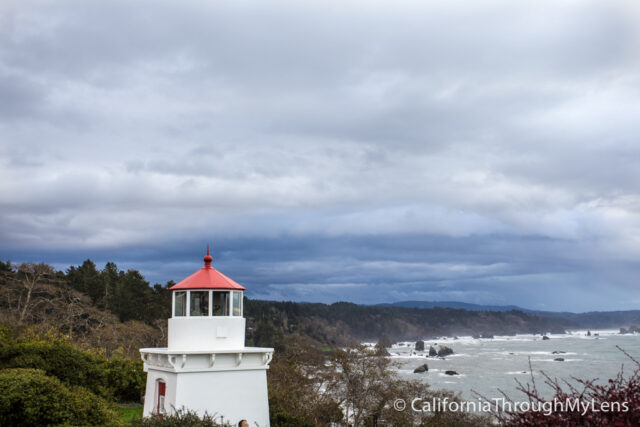 Surrounding the lighthouse is a small trail, an anchor, and a memorial to those that have been lost at sea.
I was there on a particularly rough time of the year for the weather, and the waves were violent against the shore below.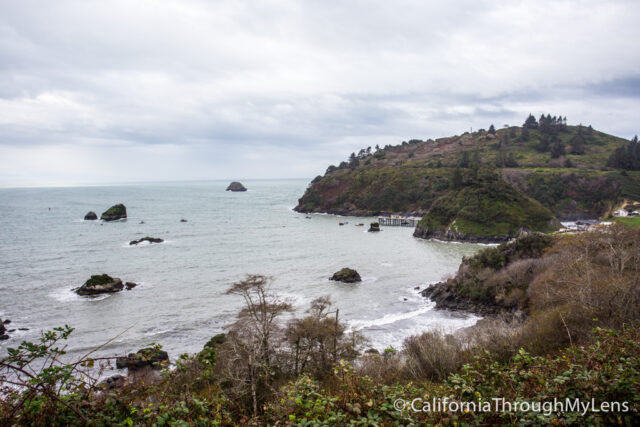 I could even see boats out there making their living fishing, and I was immediately impressed with the dedication and fearlessness these captains put into getting their job done.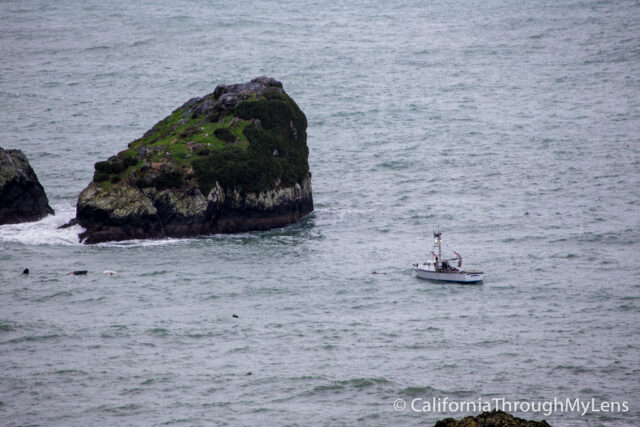 Right when I was getting ready to leave, the clouds started to open and shone down on the rocks that were situated along the coastline. It was majestic, and I took more photos than I needed to. Here are some of them: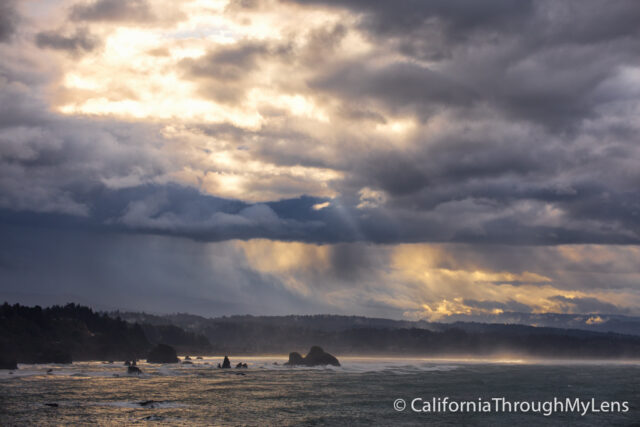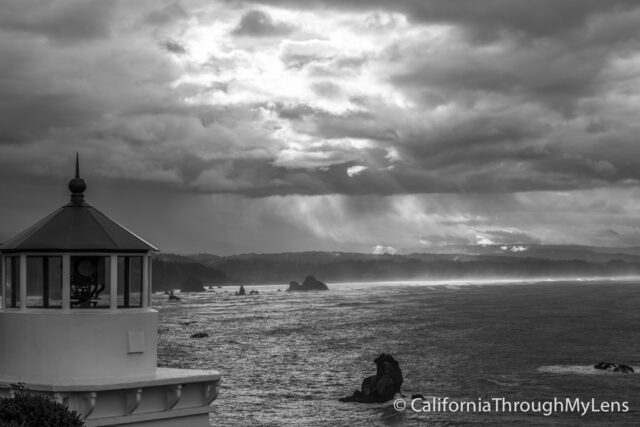 Sometimes you even need to capture it with your iPhone.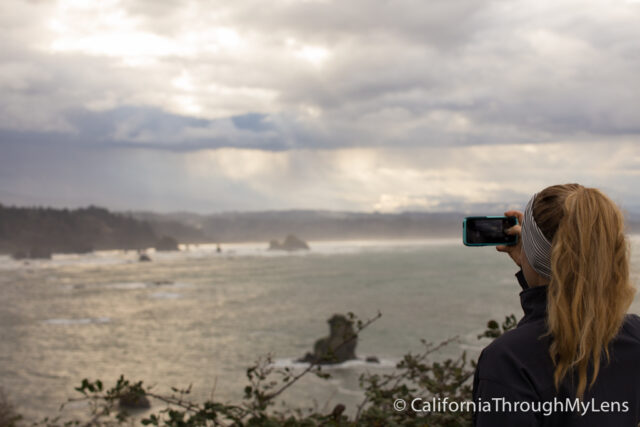 Lighthouses are one of the best things to visit along the California coast, and the Trinidad one is no exception. It is well worth the stop, and I highly recommend it.