Emerald Bay State Park: Kayaking, Hiking & A Castle
Much like Eagle Lake which is right across the road, Emerald Bay is one of the best places to visit in Lake Tahoe. I would even go so far as to say that if you can only visit one place while in the area, this should be it. From the view that you see from the parking lot to the kayak trip and the historic Vikingsholm, Emerald Bay has it all. Here is all the information.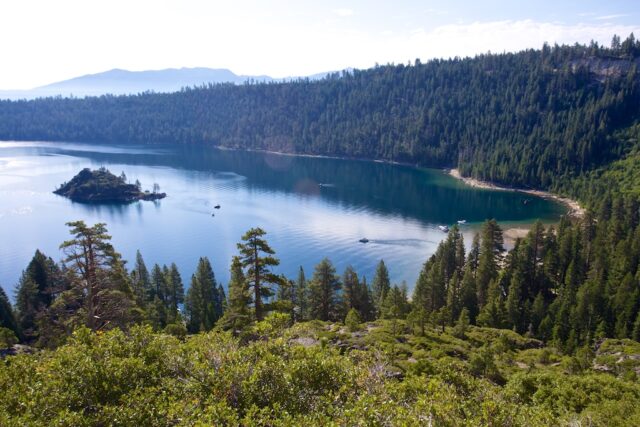 Details
$10 to park (As of 2018)

1-mile hike down to the bay

$20 for kayaks or SUP for an hour (as of 2018)
Getting There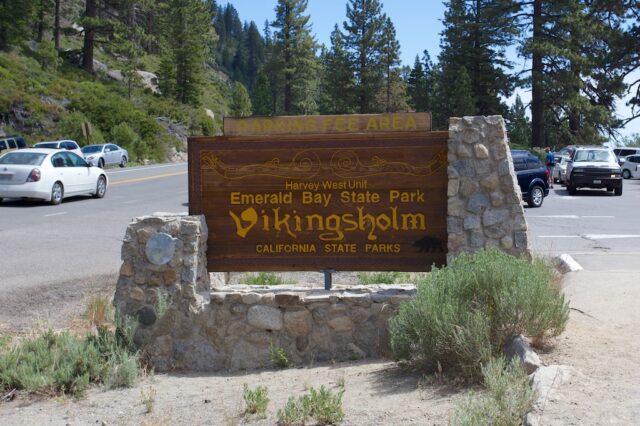 Emerald Bay is located on Highway 89 about 30 minutes from South Lake Tahoe. You can't miss it as you drive along the road, as you will see the viewpoints and then the sign on right. I would suggest getting here early, especially on the weekends, as this small parking lot fills up fast. There are not a lot of great parking options other than in the lot or on the side of the road, so if you can't get a spot then you will need to wait and earlier is always better.
Sunrise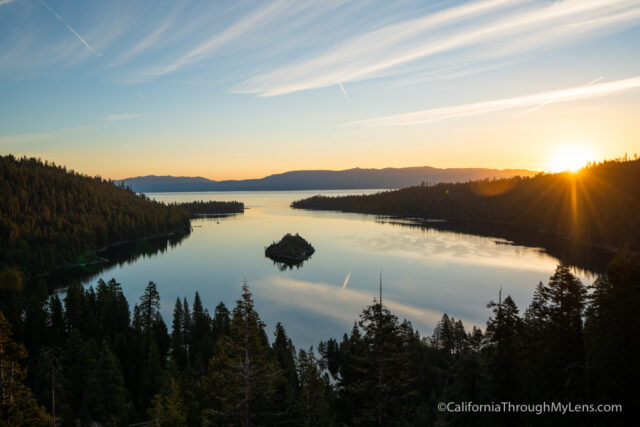 One quick note, if you are into photography then consider coming for sunrise. You can get amazing views of the water and the island with the sun coming up behind it. There will surely be a couple photographers there with you since it is a popular spot, but the views are worth getting up for. Ok, back to the post.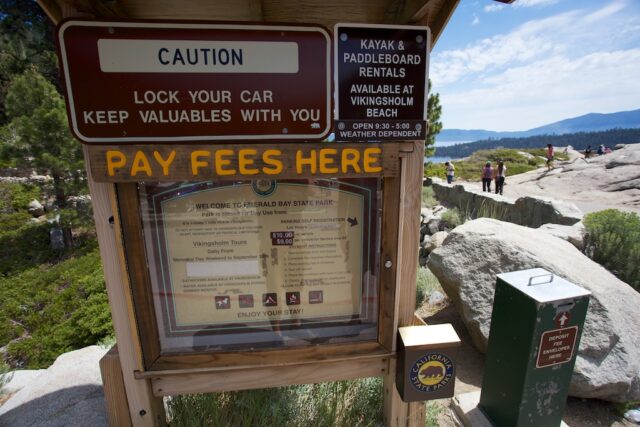 After getting a spot and paying, I would recommend going out on the small rock next to the lot to get a view of the entire bay before starting the walk down.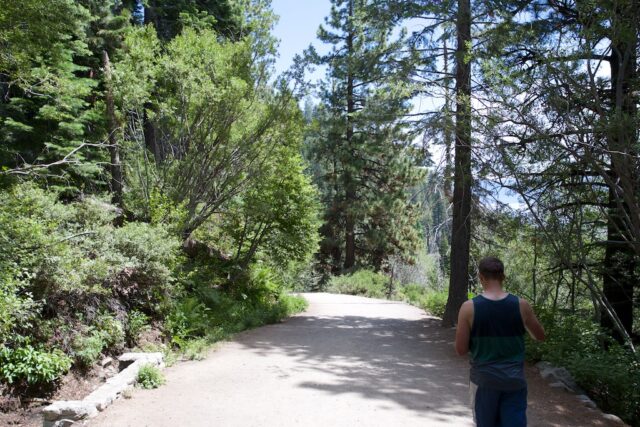 This walk is not bad heading down but has a decent amount of elevation as you are going back up so remember that and plan accordingly.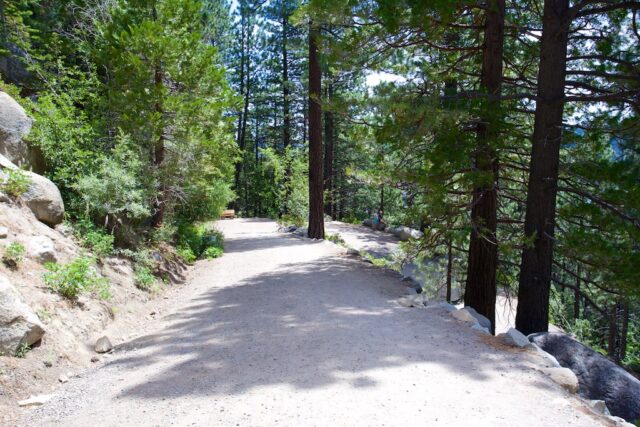 When you reach the bottom, you will have a plethora of options of things to do, and I would recommend at least a half day to do it all. Here are a few of the possibilities:
Kayak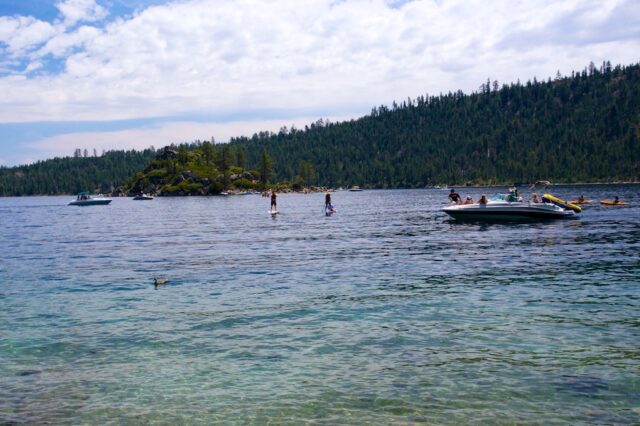 Even though it is a little bit pricey, a kayak rental will take you out to the island in the middle of the bay. This is the only easy way to get there so if it is something you want to see then you need to grab a kayak or a stand-up paddleboard. There is even a small teahouse on the island that was built for the owner's children and you can climb up to it after kayaking over to the island. Read more about that here.
Vikingsholm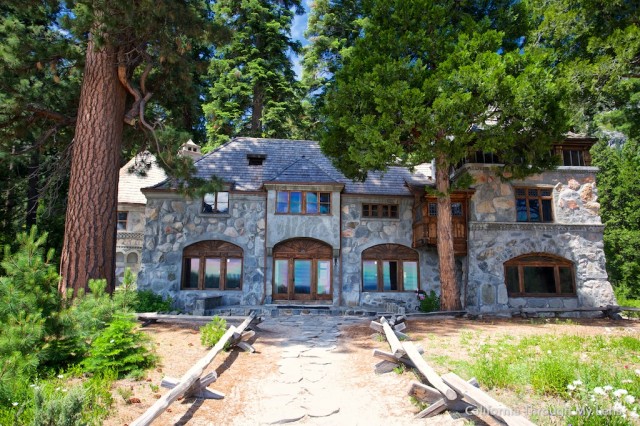 The castle of Lake Tahoe, as it is affectionately known, is the beautiful Vikingsholm. You can take a 1-hour tour for $10, and you can read all about my thoughts on the tour here. It is crazy to think that someone actually owned this entire bay at one point in time, so touring their house was a must for me.
Visitors Center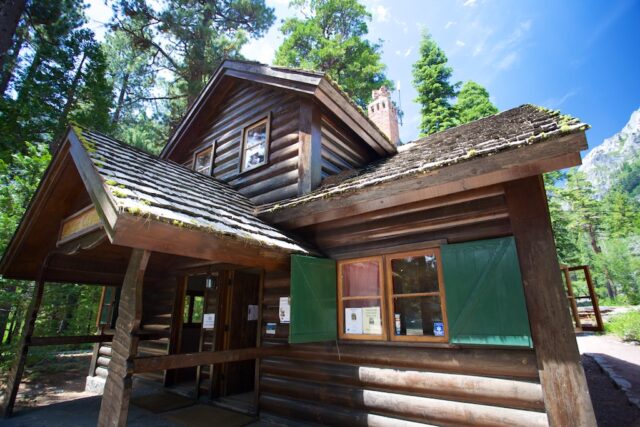 If you need questions answered, want to buy tickets for Vikingsholm, or want to see what else the park has to offer, there is a visitors center that is open for all of these things here as well.
The Beach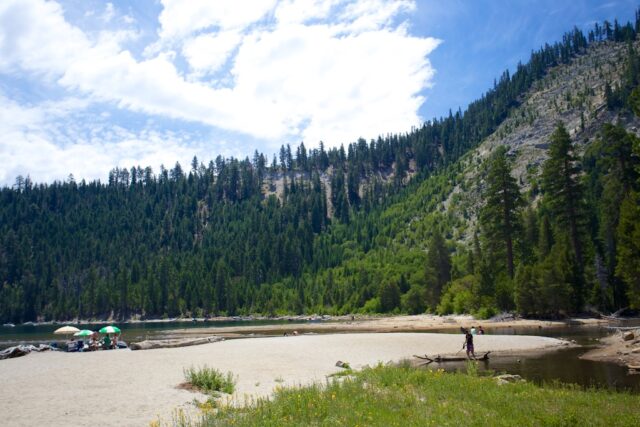 If it is a warm summer day, then you will no doubt want to swim and rightly so. The clear and cool water is incredibly popular, and since the parking is sparse, it is never too full on the beach. After seeing the house and kayaking, I would recommend just grabbing a spot of sand and relaxing.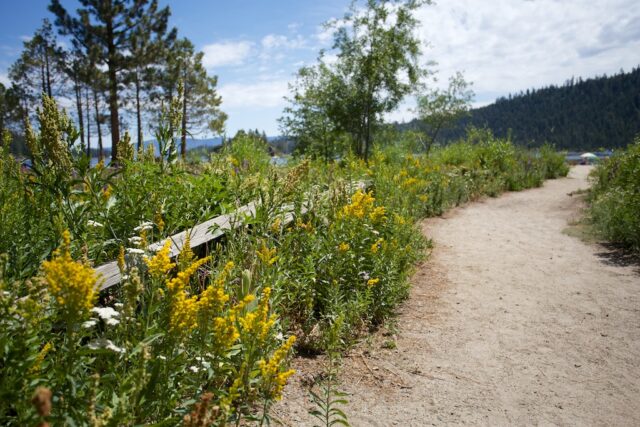 After you have soaked in the bay, then you will need to make your way back up the steep hill to your car. Take your time and when you are tired remember how beautiful the area was.
Vista Point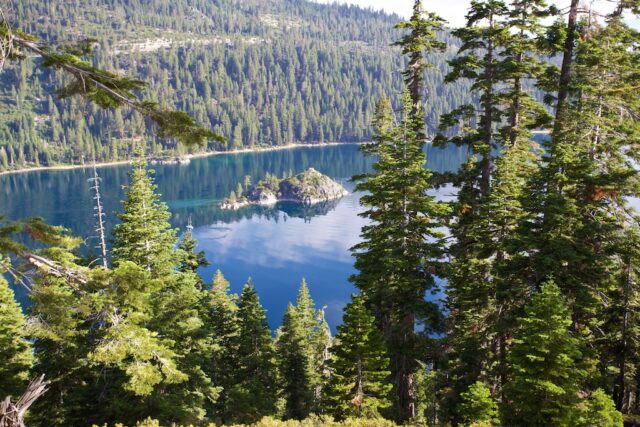 After getting back to your car, I recommend going to the vista point as well. The vista point is on the hill opposite the parking lot, south on the main road. You can pull in here and see a beautiful view of the bay and the island below. It is a great way to end your day in Emerald Bay.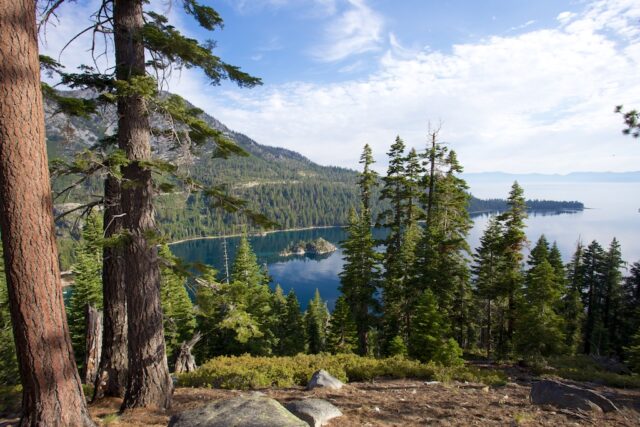 If you are looking for other adventures, I highly suggest checking out the nearby Eagle Lake loop as it is a great hike, one of my favorites in the area. You can read more about it here.