Sprouts Natural Food Cafe: Healthy Eating in South Lake Tahoe 
I was on a mission to eat all of the top spots in South Lake Tahoe and traveling with a vegetarian wife, which lead me to the very popular Sprouts Natural Foods Cafe. We came during lunchtime on the weekend, and this place was packed. There were 25 people in line and almost every table was filled. To me that is how you know it is good, so I happy waited in line and looked over the extensive menu to pick what I wanted to eat. Here is all the information.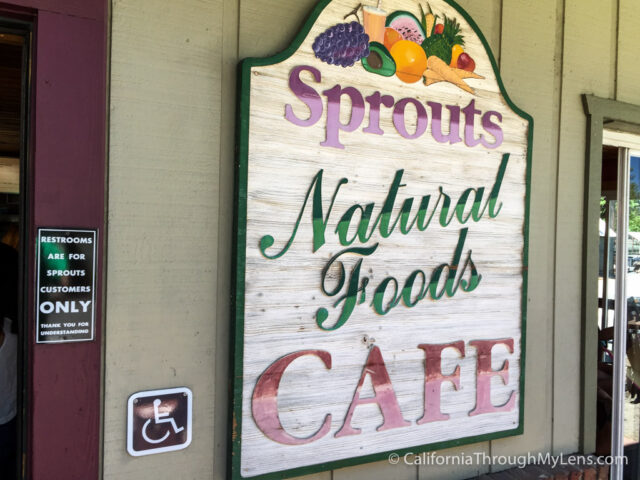 Details
Cost: $8-$15

Hours: 8 AM – 9 PM every day

Location: 3123 Harrison Ave, South Lake Tahoe, CA 96150

Parking: Street spots all around but can be filled up during the day

I visited in 2015 and 2018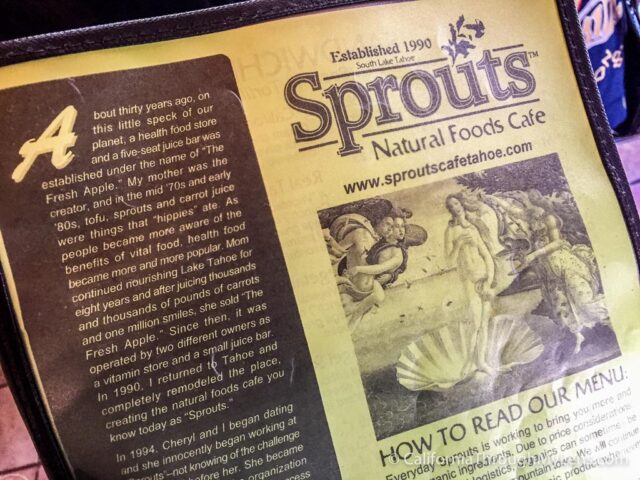 While waiting in the long line and looking over the menu, one of the owners came out and talked to everyone in the line about options. She helped me land on the nachos, with recommended turkey on top (I was told it was a "beautiful" product, so I went with it).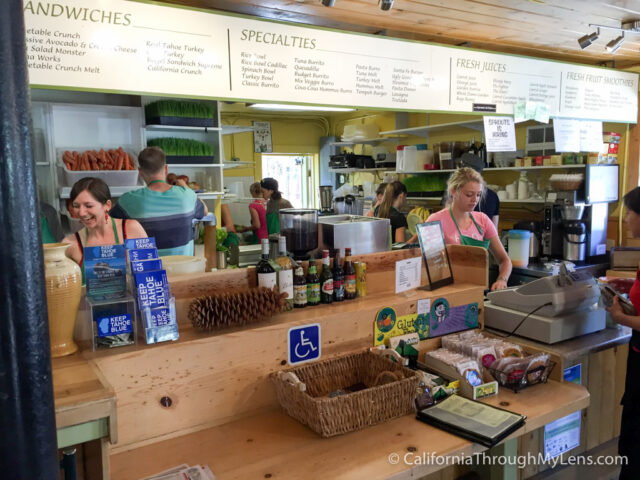 My wife ended up going with the Rice Bowl Cadillac, which was a bowl of short grain brown rice, beans, carrots, red cabbage, melted Monterrey jack cheese, salsa, and green onions. She also had a juice that had carrot, orange, ginger, lemon, celery & parsley.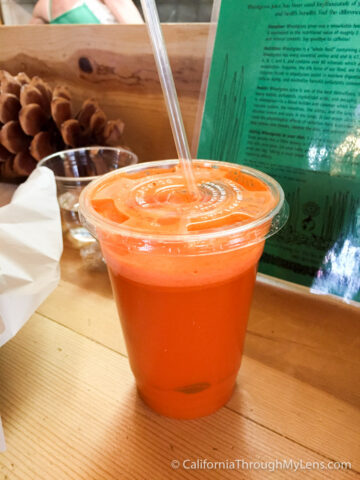 We grabbed seats at the bar and watched the mayhem that was going on in the open kitchen, preparing food for all the masses of people that were waiting. It was a ton of fun, and it was amazing to see how fast they worked.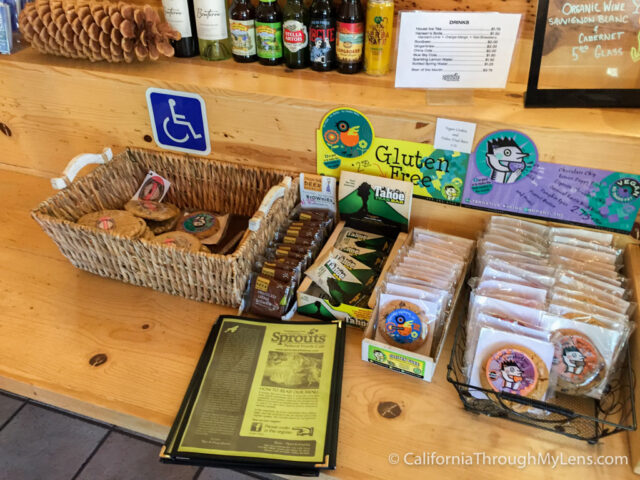 When the food came out, it was a massive portion of nachos that I could have easily shared with my wife. It was delicious, with tons of options on top so that each chip had something on it. I only ate about half before I threw in the towel.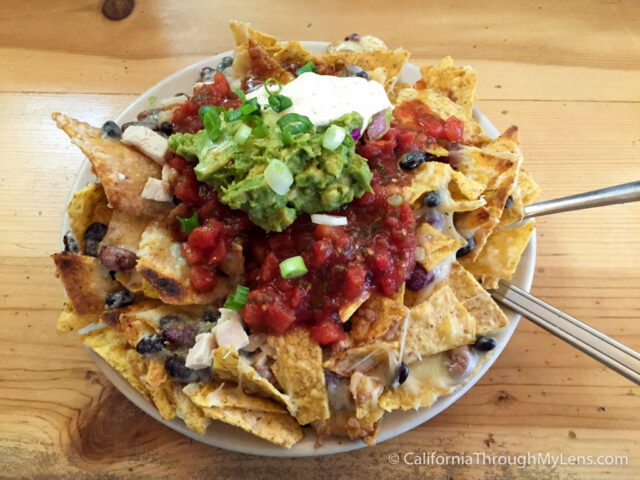 My wife loved her choice as well, and I would say that it was like a reverse nachos, with the chips on the outside and all of the toppings in the inside. This was one of her favorite places we ate on the entire trip, so you know it had to be good.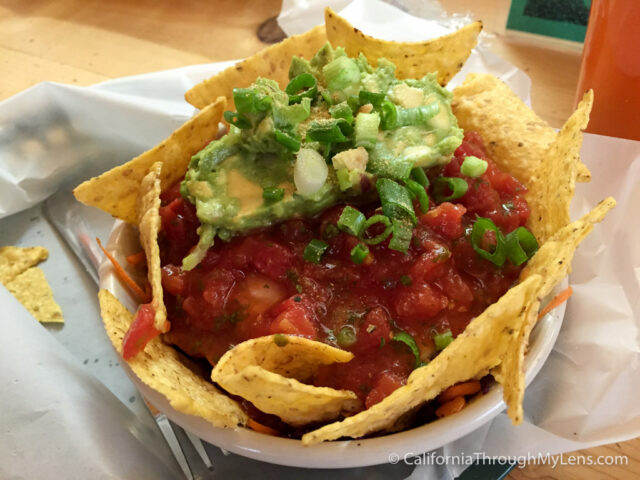 After finishing our food, we relinquished our seats to the vultures waiting and headed to our car with full bellies and another successful Tahoe eating experience. If you are into healthy food or just want to try something new, then give this place a try for sure. Let me know what you think in the comments.