Salty's BBQ & Catering in Bakersfield
haven't spent much time in Bakersfield, but when I get the chance, I always try to find new places to eat. So when my friend Kirby, who is a foodie as well, suggested Salty's BBQ, I knew I had to give it a try. I can easily say that this is some of the best BBQ I have had in the state and it is a go-to for me on road trips up Highway 99 now. Here is all the information.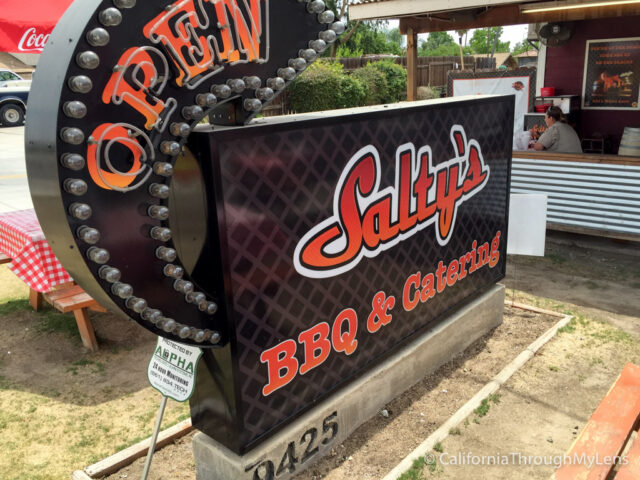 Details
Cost: $12-14 for food

Hours: Mon-Sat: 11AM – 8PM, Sun: 11AM – 6PM

Information from 2017
Location: 9425 Rosedale Hwy, Bakersfield, CA 93312
About ten minutes off the freeway, in a blink and you will miss it location, is this small spot which is a fantastic place for a meal. The restaurant itself is tiny, but it has a lot of outdoor seating, and you simply walk up to the window to order.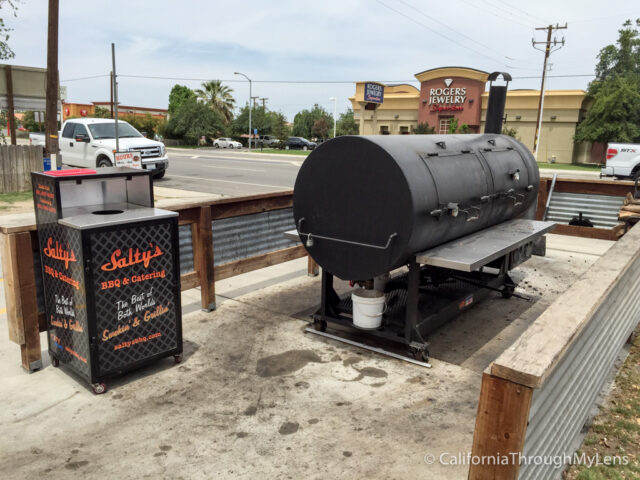 The smoker outside is a welcomed view when you walk up to any BBQ spot, and here is no exception. I could smell it as soon as I got out of my car.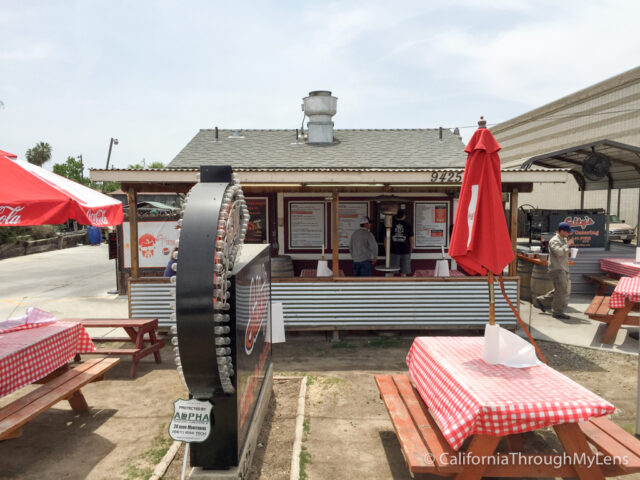 The menu was full of things I wanted to try, but they suggested the sandwich that Guy Fieri from Diners, Drive-Ins, and Dives got, so I went with that. It had tri-tip, pulled pork, bbq sauce, yellow peppers, and coleslaw; it was mind-blowing good.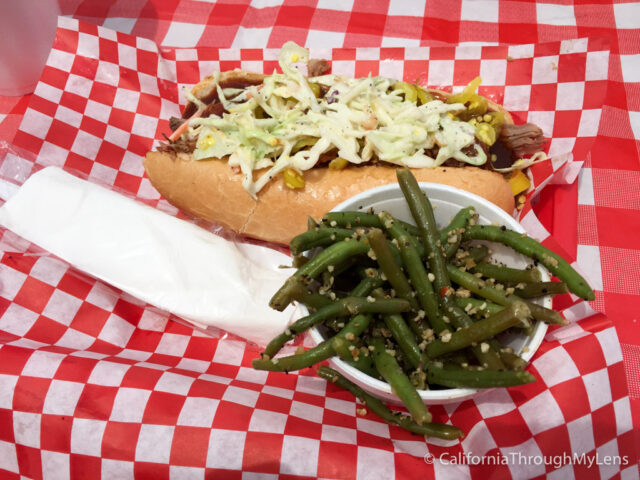 The sandwich had the perfect amount of spice with the chilis and a sweet flavor with the BBQ sauce. Even the coleslaw, which I don't usually like, was a welcomed addition and made sense on the sandwich. I also got the green beans as my side; they were awesome as well but had a lot of garlic, so if garlic is not your thing, definitely stay away.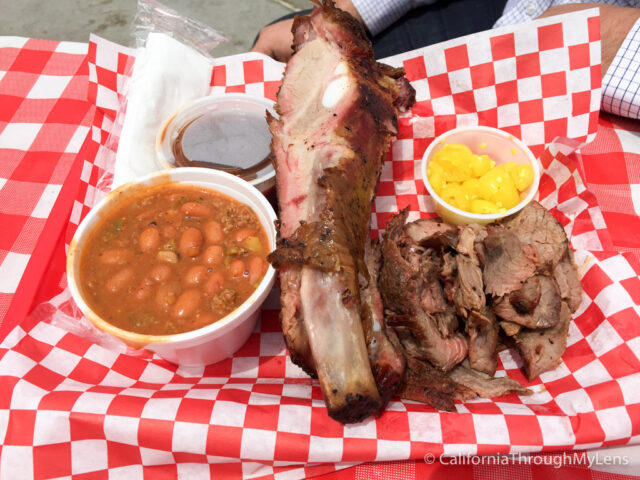 My friend Kirby went with me and he got the BBQ sampler with two different types of ribs and tri-tip. The beef ribs are where it is at, they were juicy and had an excellent flavor. The pork was not as good, so I would stick with the beef. The tri-tip by itself is also great though, and I would easily recommend it as it is thinly sliced and perfectly smoked.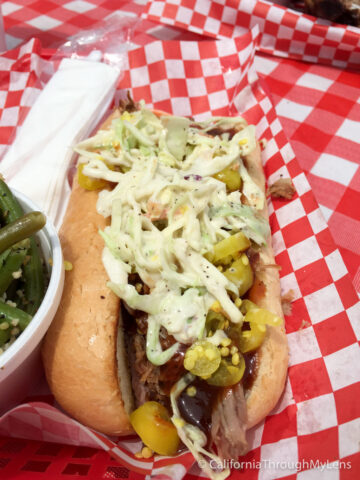 All in all, this is a perfect stop in Bakersfield. It was one of the best lunches I have had in a while, and I plan to make it a staple of road trip food when I am driving on Highway 99. Let me know what you think in the comments.