Cholla Cactus Gardens in Joshua Tree National Park
Joshua Trees are, of course, the main draw for Joshua Tree National Park, but one of the most impressive areas, botany-wise, is the Cholla Cactus Garden. The few acres of land there have grown countless Cholla cactus, and they dot the landscape as you look out towards the hills. It's a great short hike in the park and a fun 30 minute adventure for the whole family. Here is all the information.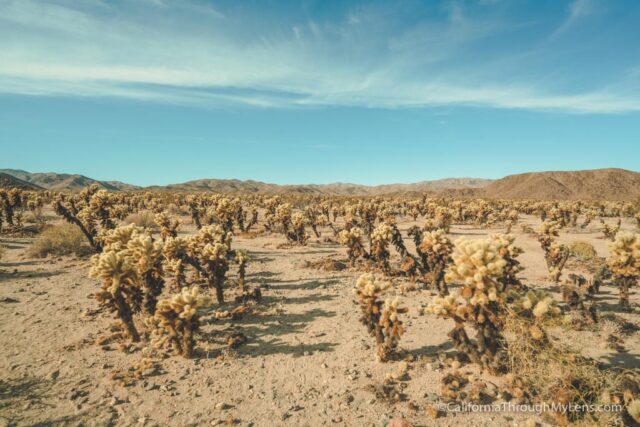 Details
.5 mile round trip
Flat
Great for sunrise and sunset
This information is from my visits in 2015, 2018 and 2019
Read more about Joshua Tree National Park here
Getting There
From the Oasis of Mara entrance to the park, you will head south on Park Blvd until it splits. Head left and go past Belle and White Tank Campgrounds before arriving at the Cholla Cactus Garden about 5-10 minutes later. There is a small parking lot where you can park for the short hike.
The Trail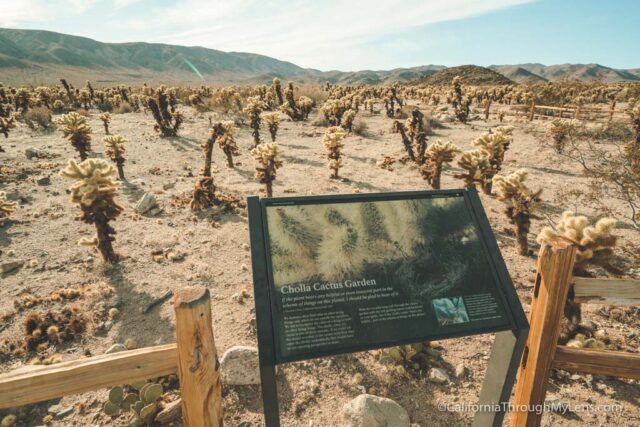 From the parking area, you will see the two entrances to the trail heading out in front of you. It doesn't matter which side you start on as it is a loop trail, and you will see everything.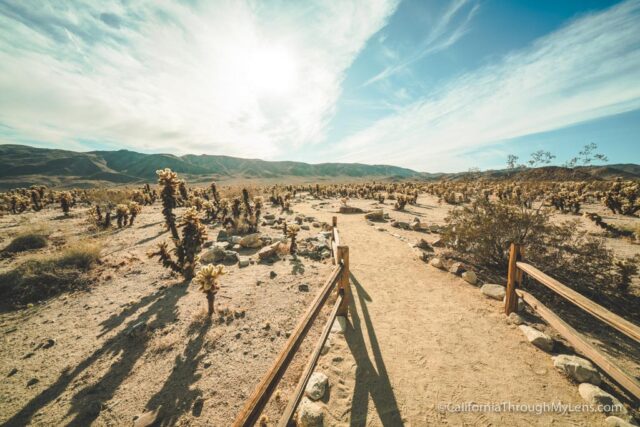 At the further west entrance, there is a plaque with information though, and a small paper pamphlet on the area (not always there).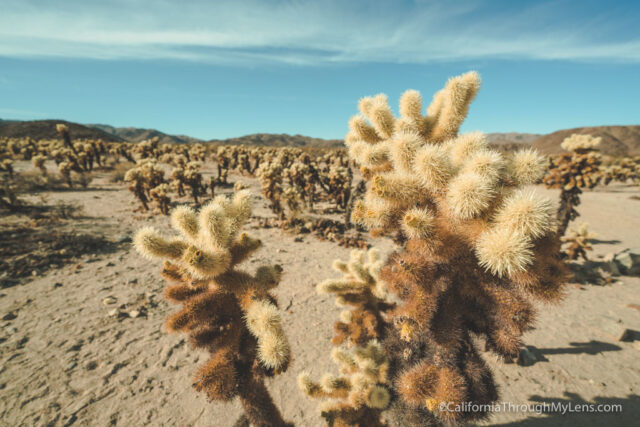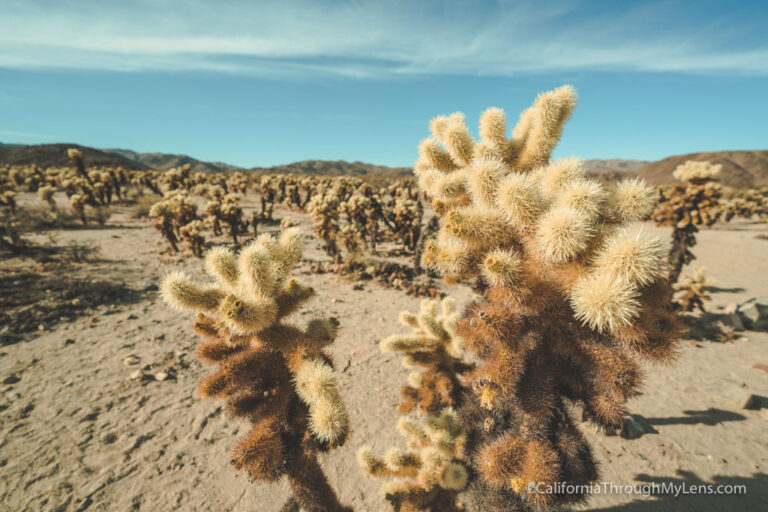 The trail is flat and short, but you will want to take your time as you look out over the cactus and even get up close with some of them.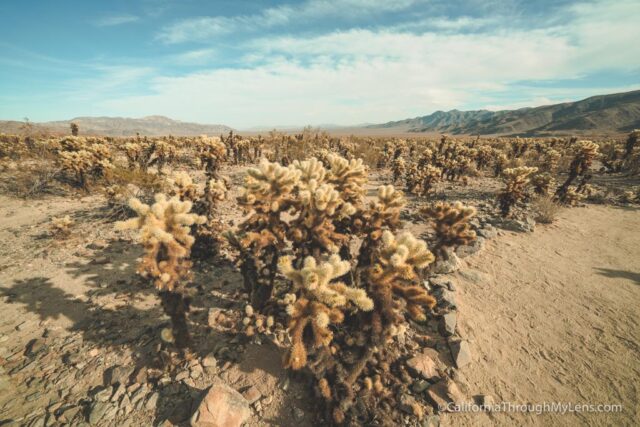 Don't get too close though, the cactus get their name (jumping cactuc) because they stick to you pretty quickly.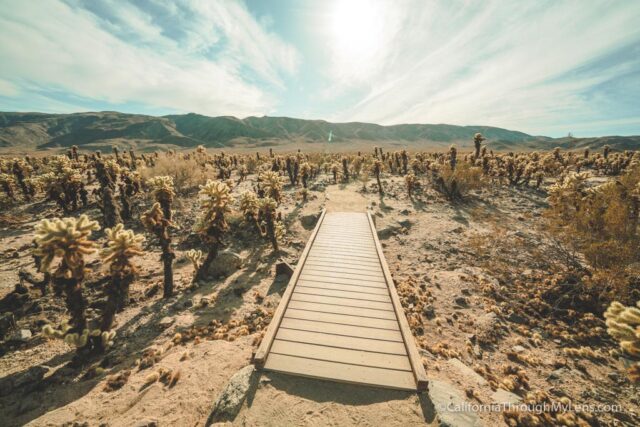 The trail continues to wind around, and there are a few short bridges that you will use to cross the terrain.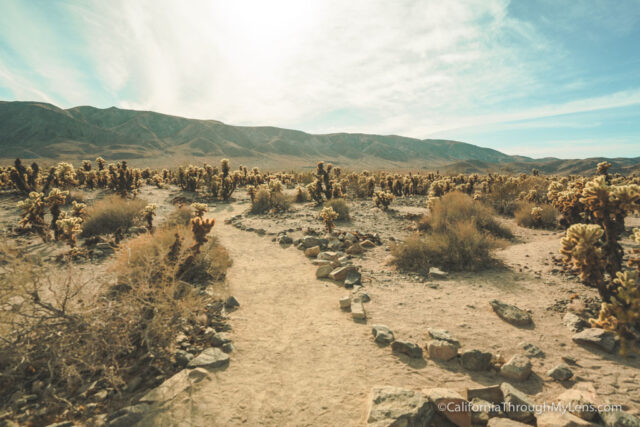 While it doesn't take long to see this area, it is a really impressive area of the park. It's also a perfect spot for sunrise as well since the views are facing east.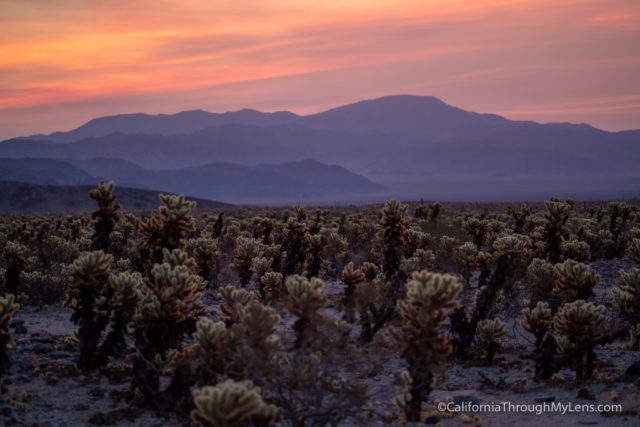 You can see that sunrise is pretty amazing and I was the only one there last time I went.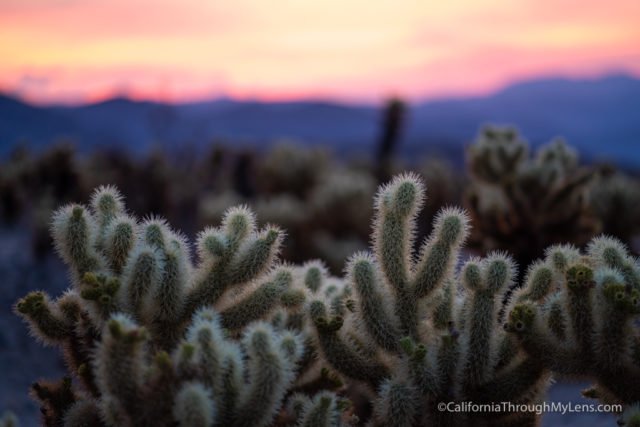 Be sure to check it out and let me know what you think in the comments.