Christmas Tree Lane: A Holiday Tradition in Altadena
Christmas Tree Lane is an annual tradition in the city of Altadena, north of Pasadena, which features deodar cedar trees strung with Christmas lights. Running for about a mile along Santa Rosa Street, the trees have been lit almost continuously for over 95 years. For many in Southern California, this place is something they visit every Christmas to get in the holiday spirit. I had never been before, so I decided to go check it out. Here is all the information if you want to see it as well.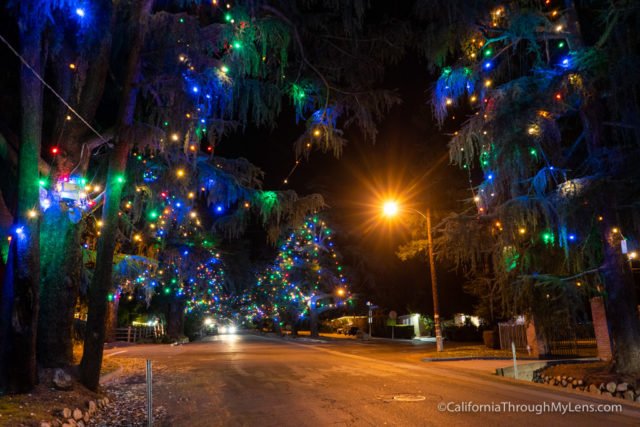 Details
Getting There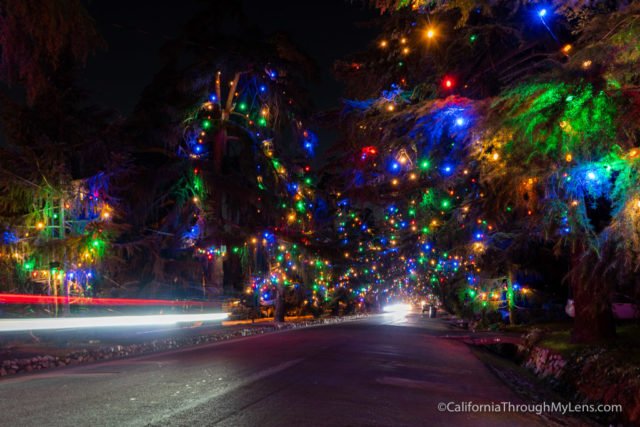 Christmas Tree Lane begins at the corner of E Calaveras St and Santa Rosa Ave. Here is a Google Maps waypoint for the middle of the street (https://goo.gl/maps/34cwF6aoWqaM53iw7). Since it has a National Register of Historic Places designation, there is a small sign on the freeway near the exit and another sign as you get closer (don't rely on these though as they are easy to miss).
Christmas Tree Lane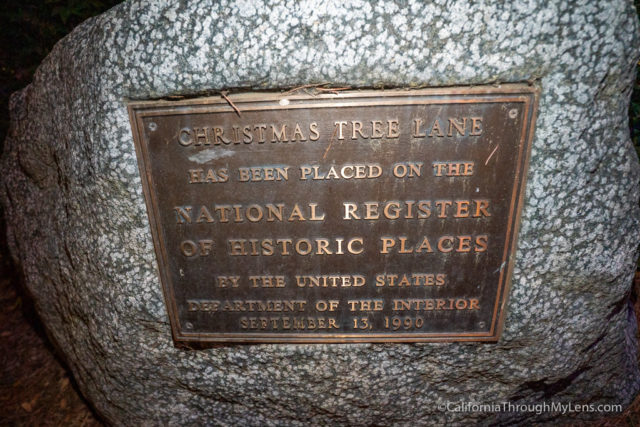 Visiting this area is as simple as turning onto Santa Rosa Ave. As soon as you get there, you will see how well lit this sweet is with all of the lights hanging from the cedar trees.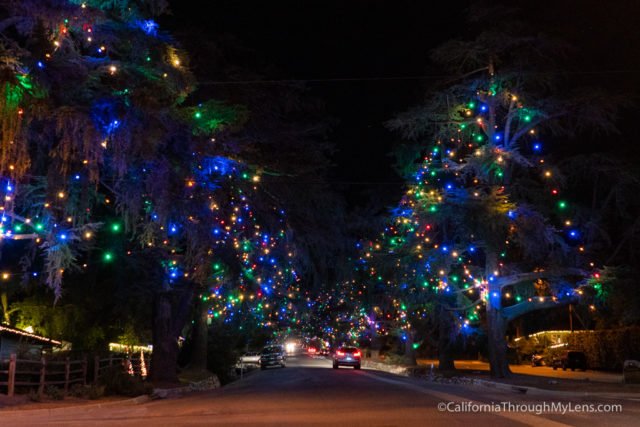 These trees were planted in 1883 along this street, and they are imposing big trees. It is fun to see them all lit up even though they are not in the traditional Christmas Tree shape. Also, it is said that this is one of the "oldest outdoor Christmas displays in the USA."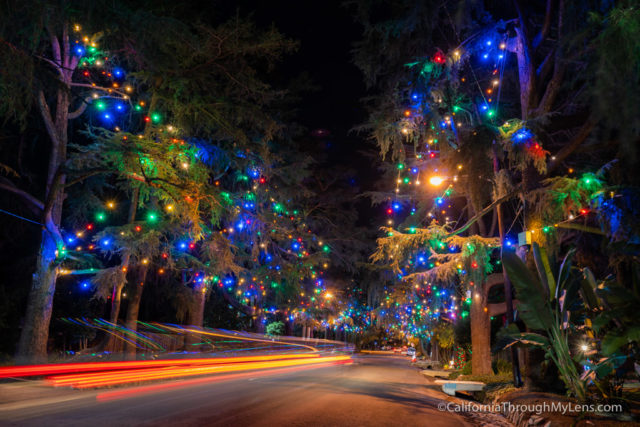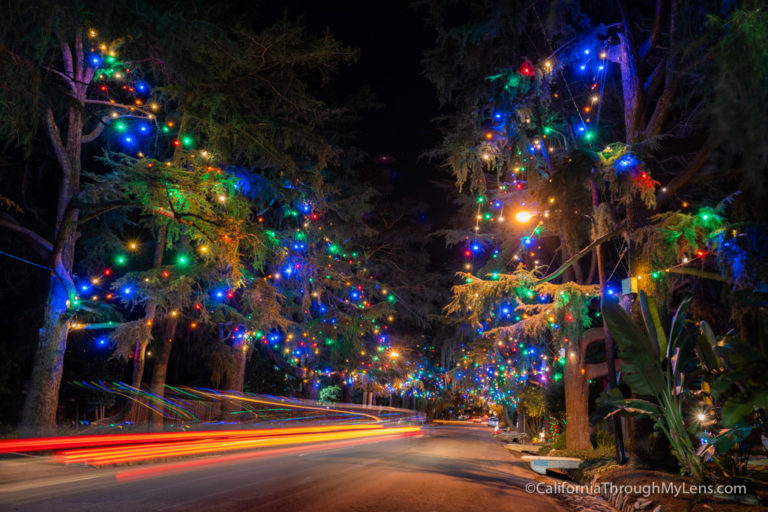 On the weekends, this route gets very busy, and the drive is slow. Just take your time though, as you don't need to rush as you enjoy the lights. I went on a weekday and drove up and down the street a few times.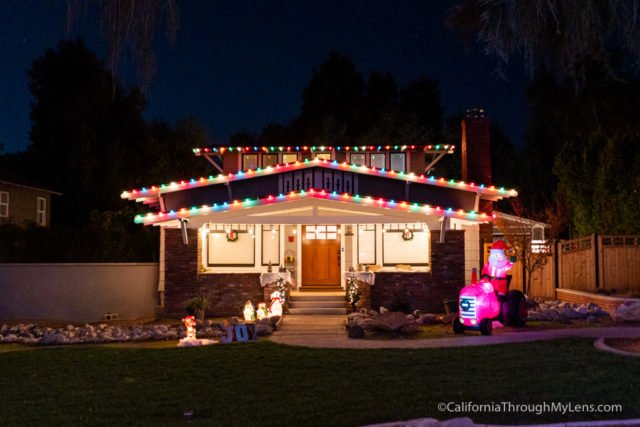 I then parked on one of the side streets (read the signs for where you can park), and I walked up and down the lane.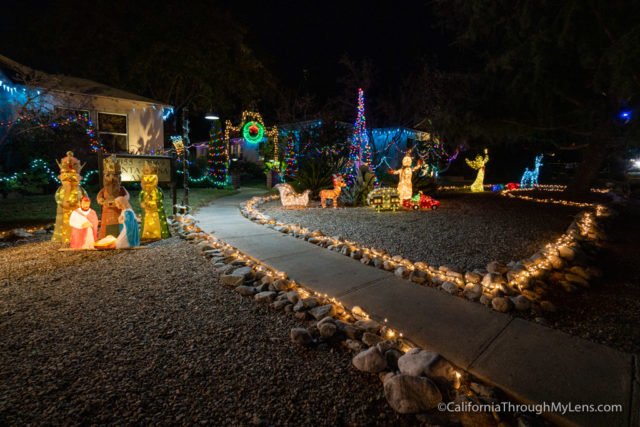 While it is nice to walk, I probably wouldn't recommend it. There are no sidewalks along the streets, so you have to walk along the road, and not many houses are lit up, so there isn't a lot to see. The first house on the street is an exception though, as it has all sorts of lights and displays to check out.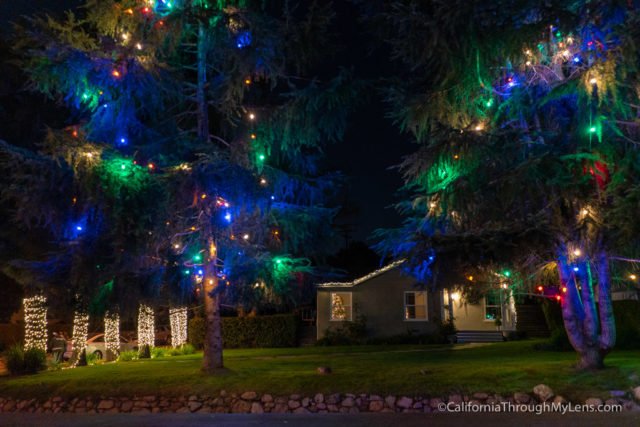 I would recommend just driving slow and listening to some Christmas music in your car. It is a fun place to experience, and something I am surprised it took me so long to see.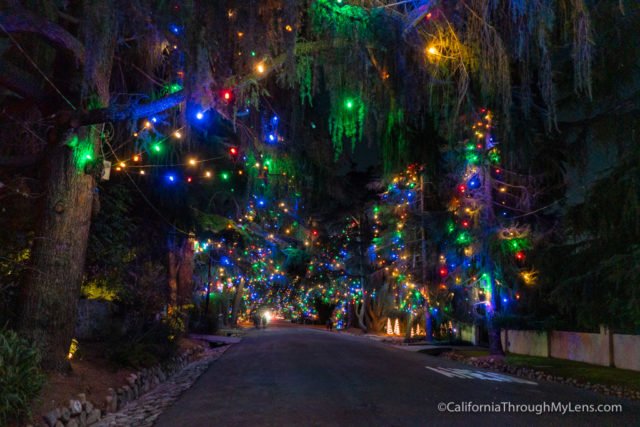 I plan to come back here again next year and bring some friends, I love unique displays like this, and they are some of the best ways to get in the Christmas spirit in warm Southern California. If you visit, let me know what you think in the comments.